August 30th, 2019


Last week's report and all previous reports

COMMENTARY: THE IMPORTANCE OF SHARING SPIRITUALLY TRANSFORMATIVE EXPERIENCES


One of the most important things for people who have had near-death or other spiritually transformative experiences is the opportunity to talk about them in a supportive environment.
We live in a materialistic society where there has been a conspiracy of silence around these experiences. For many years mainstream psychiatrists regarded them as indicating psychiatric illness. But some psychologists, beginning with Jung and Maslow, followed by the whole
Transpersonal Psychology
movement, have realised that they can be healthy, life-enhancing, and promote personal and spiritual development.
Fortunately, today there are many wonderful opportunities for people to share their experiences that were not available when we started this work 30 years ago. People today can receive many sources of validation that they are not crazy when they have a non-ordinary experience. As well as books and journals, there are many youtube video channels, podcasts and online radio programs, facebook discussion groups and online zoom groups where you can talk directly with experiencers. Wonderful organisations like
The Forever Family Foundation
,
IANDS
(which is holding its
annual conference
this weekend),
Helping Parents Heal
, and
AREI
are creating communities where people's non-ordinary experiences are validated, afterlife contact is normalised, and resources are freely shared. To learn more about some of the many resources now available
see our page on resources.
ENTERING INTO THE SPIRIT WORLD WITH WILLIAM BUHLMAN
William Buhlman talks about what we as a species have learned from 40 years of exploring near-death experiences and out of body experiences. He speaks with power, sincerity, and conviction. His message is clear - it is a form of insanity that the vast majority of the members of the human species are pawns of belief systems; they don't know where they came from or where they are going after death.
Direct link to video


THE POWER OF NOTES (NON-ORDINARY TRANSCENDENT EXPERIENCES)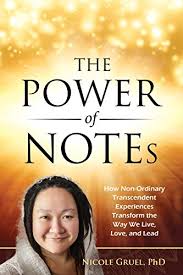 The Power of NOTEs by Nicole Gruel Ph.D. is "a self-empowerment guide for experiencers of NOTEs (non-ordinary transcendent experiences). NOTEs include spiritual awakening, near-death, mystical, kundalini, paranormal, peak, psychedelic, visionary, out-of-body, dark-night, and hundreds of other extraordinary experiences that happen to ordinary people every day across the planet.
NOTEs are on the rise, thanks to the smorgasbord of spiritual development tools, consciousness-altering substances, life-resuscitating technologies, and an ever-increasing appetite to hack human potential. They're often pleasant, sacred, and expansive, and, in time, can be integrated smoothly into our life. But sometimes they're complex and challenging, even life-threatening." Read more.



WHAT HAPPENS WHEN WE DIE? Jurgen Ziewe writes: "During deep explorations via OBEs into other states of consciousness over the last forty years, I have become aware how much our "post-life" experience will be tied to our current state of consciousness, and how our future fate here will be a mirror of our total disregard for our connectedness with the environment we live in. In other words, for many who are unaware and driven by blind instinct in this virtual reality they live in, will simply be wandering around in an identical copy of this world, with little change."

Direct link to video



DR. DEAN RADIN IN A RECENT INTERVIEW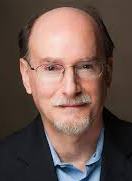 Dean is a fascinating speaker who has a way of making his research as chief scientist at the Institute of Noetic Sciences exciting and relevant. He has tested the existence of telepathy, precognition, mind-matter interaction, and other anomalies of the mind using all of the procedures and methods of traditional science. He shows that the results for the existence of these abilities are overwhelming. Listen.



WHAT HAPPENS TO CELEBRITIES IN THE AFTERLIFE - SWEDENBORG AND LIFE
Have you ever been curious about what's going on with famous people in the afterlife? Emanuel Swedenborg was able to visit some of them and find out their situation. Here are three examples of how people continue to learn, grow, and change after death.


Direct link to video



THE FRENCH REVELATION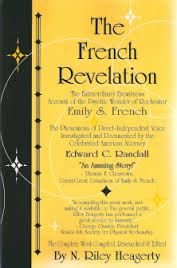 Edward Randall, a prominent Buffalo, New York trial lawyer and corporate executive had no idea what Emily French (died 1912) a direct-voice medium, was all about until he first sat with her in 1892. After satisfying himself that Mrs. French was a genuine medium and that he was hearing from "spirit people," including his mother and father, Randall began having Mrs. French sit in his own home in order to further rule out any kind of trickery. Over the next 20 years Randall had some 700 sittings with Mrs. French writing five books about her mediumship. These books have been compressed and re-released by White Crow books under the title The French Revelation. Read Michael Tymn's excellent article about the book.



GRANDMA WHAT IS A SOUL? We are often asked for suggestions of books about the afterlife suitable for children. One of the first that comes to mind is Dr. Karen Herrick's book 'Grandma What is a Soul?'


Direct link to video


SUNDAY'S GLOBAL GATHERING ON ZOOM
This Sunday, we will be recording a session to be shared with people attending this year's AREI event Soul Summit Scottsdale. We want to show people that there are many ways that they can stay in contact with each other, and with people who are part of the wider AREI network. We will be highlighting the work of our various zoom groups and asking people to talk about what they have gained from them.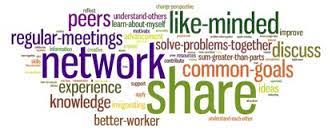 So please come along and help us to share the great things you have all been doing with those who will be attending an AREI event for the first time.
Sunday 2 p.m. Los Angeles and Phoenix; 4 p.m. Chicago; 5 p.m. New York.; 10 p.m. London; 11 p.m. Spain;
7 a.m. Monday Sydney
https://zoom.us/j/7595442928



SOUL SUMMIT SCOTTSDALE: THE ENERGY IS BUILDING In just two weeks this magical event will reveal tools and strategies for living in simpler, sweeter, softer terms in this rapidly changing world. Come for an event, a day, or a magical weekend. Join the Facebook page for people who will be attending and catch up with old friends and make new ones.


Direct link to video


NEXT WEEK'S AFTERLIFE ZOOM GROUPS

Saturday 1st September 2019
'Love After Life' - must be a member of the Facebook group 'Love After Life.'

Sunday 2nd September 2019

Global Gathering: Topic: Introducing our Network
2 p.m. Los Angeles and Phoenix; 4 p.m. Chicago; 5 p.m. New York.; 10 p.m. London; 11 p.m. Spain; 7 a.m. Monday Sydney
https://zoom.us/j/7595442928

Tuesday 3rd September 2019

Development Group with Norma Turner njturner@earthlink.net
5 p.m. Phoenix; Sydney Wednesday 12 noon
https://zoom.us/j/3499782616


Wednesday 4th September 2019
Automatic Writing and Mediumship Discussion
Share resources and discuss what participants are experiencing 1st and 3rd Wednesdays, 5:30 p.m. Pacific Time
https://zoom.us/j/7595442928
Coordinator:
Sheila Lowe sheila@sheilalowe.com
Thursday 5th September 2019
Psychic and Mediumship Development.
The meetings will be capped at 20 participants and the door shuts at 10 mins past the hour.
https://zoom.us/j/7595442928
Coordinator:
Winter Brook Ryan Winter@winterbrookmedium.com
KIM PARKER: A SHAMAN SHARING
Last week on our Global Gathering, Kim Parker shared some of her fascinating experiences. Since childhood she has been aware of other dimensions and later in life found that undertaking shamanic training gave her some additional tools to help people. You can follow Kim's journey on her facebook page Shaman Sharing.
https://www.facebook.com/shamanic.sharing/
Driect link to video
WISDOM FROM WHITE EAGLE

"Man on his evolutionary path will learn that death is only a transition from one level of matter to a higher ether, and that within him is the power to build a bridge across which he can travel in full consciousness into those higher spheres and communicate with his loved ones, see the life they are living, and enjoy with them the beauties of the heavenly garden…"
White Eagle (a collective of advanced spirit teachers)
through medium Grace Cook.
YOU NEVER KNOW HOW MUCH THAT EXTRA BIT OF KINDNESS MAY MEAN TO ANOTHER PERSON

Often in our busy days we forget that the small things - a smile, a touch, a small kindness, can mean the world to people under pressure.
Direct link to video

LOUISE HERMANN LIVE IN SYDNEY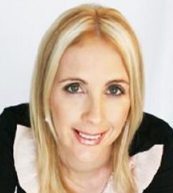 Friday 6th September Mediumship Event.
Location
: Drummoyne Community Centre
10 Cometrowe Street, Drummoyne 6:30 p.m. for a 7:15 p.m. start.
Cost:
$10 cash door entry fee payable on the evening after registration below. 10% of proceeds go towards a variety of charities (see website for details).
The evening will finish at 9:30 p.m.
If you would like to attend the evening, please contact below with a first name only, the number of people attending and date/location of the event. A contact mobile number in case there are event changes would be much appreciated.
Registrations can be completed online at
www.louisehermann.com
or Mobile: 0415183950 (text or leave a message) or email info@louisehermann.com
Please allow extra time for parking.
See Victor on Video
* Subscribe to Victor's Youtube Channel:
* What Happens When you Die
* Afterlife and Science
* Near Death Experiences- Evidence of the Afterlife?
* What You Must Know Before You Die
* David Thompson's Materialization
* Million Dollar Challenge
* The Afterlife on Trial
* A Lawyer on the Afterlife
* Suicide is not the answer
* Religion and the Afterlife
* Ghosts- Randi and closed-minded skeptics when they die
* Zwinge Randi's Challenge Exposed ... Lawyer Explains
* Why Professor Richard Dawkins is Wrong
* God--the Evidence (Without Religion)
* Afterlife Without Religion
* Skeptics Demolished
* Afterlife Objections Demolished
* Ghosts- Randi and closed-minded skeptics when they die
* Victor Zammit speaking at Speakers Corner
* Materialized Houdini speaks to Victor





FEEDBACK: (Three only)
1) "You nd your wife's book, totally changed my life!" Nikki

2) "In 2006 I lost my Dad: 7 days later my mom and a cat. Two weeks later I saw them in their world. My mom looked so young it was odd for me as l looked older than her. I spoke with them and hugged them. It seemed like they were being welcomed and celebrating. I have not had any communications since. The experience made me happy and sad. I was happy to see them but felt more like they were friends than my mom and dad. They were not the same as when they were alive on earth as they were so young looking. It made me feel as if l really never had a mom or dad, but friends. Also, it looked so much like living on earth but so much happiness and well-being." Alex

3) "Thank you for sharing Gretchen's talk on pet loss. I'd like to be a part of the zoom group supporting people who are missing their animals but the email address seems to have the wrong name on it." Jenn

Apologies Jenn and others, we put the wrong email address in the video. Here is a re-edit of that video this time with the correct email address from Gretchen Bickert ursus88@gmail.com



HIGHLY INSPIRATIONAL MUSIC: ONE MOMENT IN TIME The theme song for the 1988 Seoul Olympics 'One Moment in Time' is an anthem for believing in yourself against all the odds and seizing the moment to live your destiny. This version is sung by Dana Winner, a Belgian singer who is famous especially in Flanders, South Africa, and the Netherlands.


Direct link to video

Lyrics
Each day I live
I want to be
A day to give
The best of me
I'm only one
But not alone
My finest day
Is yet unknown
I broke my heart
For ev'ry gain
To taste the sweet
I faced the pain
I rise and fall
Yet through it all
This much remains
I want one moment in time
When I'm more than I thought I could be
When all of my dreams are a heartbeat away
And the answers are all up to me
Give me one moment in time
When I'm racing with destiny
Then in that one moment in time
I will feel
I will feel eternity
I've lived to be
The very best
I want it all
No time for less
I've laid my plans
Now, lay the chance
Here in my hands
Give me one moment in time
When I'm more than I thought I could be
When all of my dreams are a heartbeat away
And the answers are all up to me
Give me one moment in time
When I'm racing with destiny
Then in that one moment in time
I will feel
I will feel eternity
You're a winner
For a lifetime
If you seize that one moment in time
Make it shine
Give me one moment in time
When I'm more than I thought I could be
When all of my dreams are a heartbeat away
And the answers are all up to me
Give me one moment in time
When I'm racing with destiny
Then in that one moment of time
I will be
Free

Whilst we encourage and we publish many papers and reports by afterlife researchers, we are not in a position to guarantee the accuracy of all claims. We accept the imputed claim that the afterlife and paranormal research done by the researchers is done in good faith. ALL WORK IS COPYRIGHT BY THE CONDITIONS SET AT THE GENEVA CONFERENCE