COMMENTARY: PERSONAL EXPERIENCE AS AFTERLIFE EVIDENCE Although we put emphasis on afterlife evidence which is independently verifiable and repeatable, we also regard personal experiences of afterlife contact to be very important. The personal experience is compelling, and many times it is far more convincing to that particular person (and those they share the experience with) than any eloquent scientific presentation of the afterlife evidence. Like millions of others, I experienced direct afterlife contact. These were powerful experiences which changed my life completely because they were absolutely and completely convincing.
The personal experience becomes important as evidence when many people report the same things. Millions of people have had near-death experiences which are totally consistent. Many more have had out of body experiences. And researchers have shown that more than 50% of people who lose a loved one experience some kind of after-death communication.

And in many cases the communication is validated when another person reports receiving the same message or having the same dream. Sometimes a medium hears a spirit person talk about sending the sign or message. So treasure your personal experiences of the afterlife, your signs and synchronicities, and, when opportunities arise, share them with others who have had similar experiences. You may be surprised at the validation you receive.



GREAT INTERVIEW WITH PROFESSOR GARY SCHWARTZ Jean-Charles Chabot, a podcaster from Montreal, conducts a very personal interview with Dr. Gary Schwatz. He asks wonderful questions probing the reasons why a scientist who grew up 100% atheist now says he is more than 100% convinced by the evidence for the afterlife. One interesting thing he reveals is that he has learned that "mediumship is catching - it rubs off on you."





"WHY CAN'T I SEE SPIRIT PEOPLE THE WAY SOME MEDIUMS CAN?" The famous Spiritualist trance medium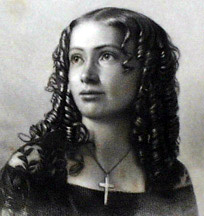 Cora Richmond was asked this question.
She replied: "Madam, did you see the glory of the sunset sky last evening?"
"No, I was making calls."
"Did you observe the beauty of Jupiter last night, quite late? It must have been when you were driving home from the opera?"
"No, I was too sleepy."
After I asked her, "Have you not a longing to see that beautiful picture from Italy painted by an American artist?" and she replied "No, I have no time, in fact, I do not love art."
I was no longer in doubt why she did not see spirits.
(Thanks to Maxine Meilleur for this great piece of Spiritualist history. See her books Great Moments of Modern Mediumship, Volume 1 and Volume 2).



AFTERLIFE EXPERIENCES IN THE EMERGENCY ROOM Dr. Jeff O'Driscoll, emergency physician, shares some of his experiences of afterlife contact in his hospital emergency room that deepened his understanding of the connection between life and death and the reality of the afterlife. Dr. Jeff is the author of a wonderful book called Not Yet which details his experience in more detail - see his website.





DR. JEFF O'DRISCOLL AND JEFF OLSEN After a horrible accident that took the life of Jeff Olsen's wife and 14-month-old son, Jeff was flown to a trauma center for further care. In the trauma room, as other physicians cared for an unconscious Olsen, Dr. O'Driscoll saw and communicated with Olsen's deceased wife. Olsen and O'Driscoll would go on to become close friends and share a number of spiritual experiences. Now you can hear some of their stories up close and personal at Soul Summit Scottsdale.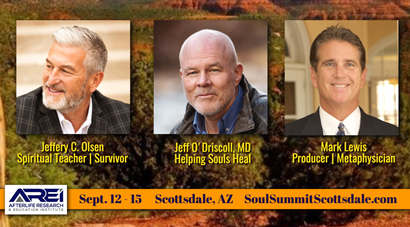 DO WE HAVE FORM IN THE AFTERLIFE?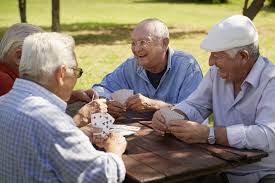 Highly credible information transmitted from the afterlife states that, at least in the early stages of our life on the astral plane,
"You will have all the senses that will enable you to recognize others. You will have the entire spiritual apparatus which is necessary to function in our world. You will have form, you will have shape, you will have individuality … What you must appreciate is that to you matter is solid and tangible, and spirit is shadowy and insubstantial. In our world spirit is the reality, is tangible, and matter is the shadowy and the insubstantial. You do not have any of the apparatus to make you speak because you do not have to speak. All our communication is done by thought. We send our thoughts to one another and we are able to communicate as a result. Thought is a reality in our world. Everything that exists is created out of thought. And thus you can have whatever you deem necessary for as long as you want it …." (Silver Birch:)



RAYMOND LODGE DESCRIBES HIS SPIRIT BODY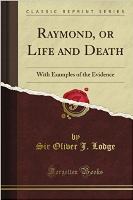 Raymond, the son of physicist Sir Oliver Lodge, was able to give very specific details of his arrival in the afterlife through trance medium Mrs Gladys Osborne Leonard. Raymond discussed his new body, saying: "My body is very similar to the one I had before. I pinch myself sometimes to see if it's real and it is, but it doesn't seem to hurt as much as when I pinched the flesh before. He went on to say that he still had internal organs, eyelashes, eyebrows, tongue and teeth - and he was delighted that he had got a new tooth in place of one that hadn't been quite right." (Source: Raymond or Life and Death by Sir Oliver Lodge - download a free version.)



RAYMOND LODGE MATERIALISED

Raymond was killed in World War I in 1915. Some 70 years later, in 1984, he materialised through the mediumship of Rita Gould. English medium Eddie Grenyer, who was present at that seance, told his daughter "I was present on one occasion when Raymond Lodge visited the circle and conversed with the sitters. There were spirit lights produced, and sitters could see the clear outline of Raymond's boots and army uniform. He did not look completely solid, but he was clearly materialised." Read his full description of that seance.


HANS WILHELM EXPLAINS WHY HE CREATES AFTERLIFE VIDEOS Hans Wilhelm is a very successful author having written or illustrated over 200 children's books. He is also a lifelong seeker of spiritual wisdom having begun meditation in his teens followed by deep study of the works of Edgar Cayce. During the next decades, he explored many other spiritual paths and met teachers like Byron Katie. He attended numerous retreats all over the world and also gave classes and workshops on the spiritual dynamics of life. However, it was a personal experience following the death of his father and validation through the medium Roland Comptois that caused him to begin his life-explained series of videos.






WHEN A GREAT WEBSITE DISAPPEARS, TRY THE WAYBACK MACHINE Last week we included an account of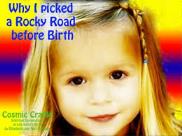 a dream visit where a man saw his child before it was born. There were many wonderful accounts of similar experiences on the website www.prebirthmemories.com, which unfortunately is no longer online. However, when a website that you like has disappeared, you can sometimes retrieve earlier versions by going to a search engine and typing in "Wayback Machine". Then, in the search bar that comes up, enter the url of the missing website. We did this for "pre-birthmemories.com" and found the site as it was in June 2018. Visit the archived version of the site.



CROP CIRCLE RESEARCHER ANSWERS TEN QUESTIONS Andy Thomas, mystery buster, shares what he knows about the creation of crop circles. Are they made by humans, aliens or other supernatural forces? The truth is out there somewhere, and Andy is on track to find out.





WHY DOES THE LOSS OF A PET HURT SO MUCH?
Last week, on the Sunday Global Gathering, Gretchen Bickert led us in a wonderful discussion of pet loss, signs from animals and modalities that can be helpful in overcoming grief. Gretchen will be presenting at Soul Summit Scottsdale and will be forming an online zoom group to support people experiencing grief following pet loss.





ANIMALS OPEN THE HEART - WHICH IS WHY ANIMAL VIDEOS LIKE THIS ONE ARE HEALING
Combine cute puppies with an unlikely animal friendship and you have a video that is guaranteed to make you smile.





THIS WEEK'S AFTERLIFE ZOOM GROUPS

Saturday 24th August 2019
'Love After Life' - must be a member of the Facebook group 'Love After Life.'

Sunday 25th August 2019


Mediumship Development with Dr. Susan Barnes.
2:00 p.m. New York time
Online in Zoom https://zoom.us/j/8738817733
Coordinator: Dr. Susan B. Barnes, CSNU

Global Gathering: Guest: Kim Parker on a Shaman's Journey 2 p.m. Los Angeles and Phoenix; 4 p.m. Chicago; 5 p.m. New York.; 10 p.m. London; 11 p.m. Spain; 7 a.m. Monday Sydney
https://zoom.us/j/7595442928

Tuesday 27th August 2019

Development Group with Norma Turner njturner@earthlink.net
5 p.m. Phoenix; Sydney Wednesday 12 noon
https://zoom.us/j/3499782616


Spirit Art
We are meeting for the purpose of creating spirit art with messages. No art experience required.
9 p.m. New York time,
https://zoom.us/j/8738817733
Coordinator: Dr. Susan B. Barnes, CSNU


JOHN HOLLAND PSYCHIC MEDIUM
John Holland will be a featured presenter at Soul Summit Scottsdale. He will also have an evening workshop of delivering spirit messages on Thursday, September 12, 2019, 7 - 9 pm which will be open to the public. Read more.





SOUL SUMMIT SCOTTSDALE 2019: COME FOR AN EVENT, A DAY, OR A MAGICAL WEEKEND


Register here.


See Victor on Video

* Subscribe to Victor's Youtube Channel:
* What Happens When You Die
* Afterlife and Science
* Near Death Experiences- Evidence of the Afterlife?
* What You Must Know Before You Die
* David Thompson's Materialization
* Million Dollar Challenge
* The Afterlife on Trial
* A Lawyer on the Afterlife
* Suicide is not the answer* Religion and the Afterlife
* Ghosts- Randi and closed-minded skeptics when they die
* Zwinge Randi's Challenge Exposed ... Lawyer Explains
* Why Professor Richard Dawkins is Wrong
* God--the Evidence (Without Religion)
* Afterlife Without Religion
* Skeptics Demolished
* Afterlife Objections Demolished
* Ghosts- Randi and closed-minded skeptics when they die
* Victor Zammit speaking at Speakers Corner* Materialized Houdini speaks to Victor




FEEDBACK: (Five special ones).
1) "Annie Nanji and her husband's tape conversation is stunning evidence of life after death. Thank you, Victor & Wendy". Rotsen

2) "Thank you for another weekly report. I did find the video on Dr. Penny Satori very good." Helen

3) "I loved THE NEXT TEN QUESTIONS ABOUT THE AFTERLIFE by Suzanne Giesemann, especially her matter of fact way of explaining why humans are just a fraction of Consciousness. As usual, my deep thanks." Analise

4) "Friday Afterlife Report is full of beautiful people!"

5) "What a great report this was! I especially enjoyed the recordings of Anna Nanji as I have recently had a similar, though much shorter, experience that makes me believe this 100%! Your sharing of all this stuff continues to thrill me. Much appreciation." Lisa



HIGHLY INSPIRATIONAL MUSIC: 'THE PRAYER' Written by David Foster and 3 others for the 1998 film 'Quest for Camelot', The Prayer was originally recorded in English by Canadian singer Celine Dion and in Italian by Italian tenor Andrea Bocelli. Chuck Taylor from Billboard reviewed their duet calling it "a breathtaking, ultra-lush song, and the tour de force combination of Dion and Bocelli [which] will send a half-dozen chills up your spine." From the album CONCERTO ONE NIGHT IN CENTRAL PARK.


Whilst we encourage and we publish many papers and reports by afterlife researchers, we are not in a position to guarantee the accuracy of all claims. We accept the imputed claim that the afterlife and paranormal research done by the researchers is done in good faith. ALL WORK IS COPYRIGHT BY THE CONDITIONS SET AT THE GENEVA CONFERENCE