September 28th 2018

Last week's report and all previous reports

COMMENTARY: LOOKING BACK ON THE 2018 AREI SYMPOSIUM There were so many wonderful moments for Wendy and me at the Symposium in Arizona two weeks ago, but above all we'd like to thank all the people who showered us with so much warmth and kindness. We really appreciated the people who told us personally how much the Friday Afterlife Report has meant to them and how their lives have been forever changed by the certain knowledge that there is no death.
So many people contributed to making the event extraordinary: Susanne Wilson and Kathleen Malone we salute you for the incredible job you did behind the scenes in bringing all the pieces together; Sandra Champlain of We Don't Die Radio as the major sponsor and Global Ambassador; the dedicated group of volunteers who worked all weekend; all the wonderful presenters who traveled from far and wide to share their skills knowledge and experiences and all the participants who took a leap of faith and opened themselves to new experiences and friendships.
WELL DONE SONIA RINALDI
Sonia was the Keynote presenter at the event and stunned everyone with the results she has been getting and the progress made in the last 12 months.
YOUR DONATIONS TO SUPPORT SONIA'S WORK
With the help of Susanne Wilson and Sandra

Champlain and many of our wonderful subscribers AREI raised exactly
$12,531
(US) to support Sonia Rinaldi's wonderful work. We can confirm that Sonia has been given her cheques privately and is making plans for the purchase of new equipment. You can watch Sonia's keynote presentation and several other presentations from the Symposium through Streaming for the Soul.
Read more...

DR. AMIT GOSWAMI SAYS OPPOSITION MEANS WE ARE WINNIING First TED was seen to be openly censoring Drs. Sheldrake and Hancock and then academic opposition to Dr. Amit Goswami....

" Amit assures us these new developments make it apparent we have scientific materialism 'On the run' "....A filmmaker writes: "A dean of the science department literally frothed at the mouth yelling at us - 'Why are you interested in what HE has to say, all this mumbo jumbo about consciousness being the ground of being is non-sense, not science!!' He was truly bent out of shape that we were there to interview Amit Goswami and not himself about the cutting edge of research that day.' ...Then there was the unique experience of Dr. Goswami's Wikipedia page being pulled – essentially by one adamant voice arguing that although he is a popular author numerous times over, stars in a film made about his concepts and ideas, was in What The Bleep Do We Know? – (the 5th largest grossing documentary of all time) and… literally wrote the university text on quantum physics; Still this person argued his irrelevance effectively removing Dr. Goswami's Wikipedia page. Read more...

VIDEO OF CORAL POLGE AND HARRY EDWARDS Thanks to Karl Jackson Barnes for flagging these wonderful vintage clips of brilliant spirit artist Coral Polge and the great spiritual healer Harry Edwards.






'DETACHMENT' For many people, one of the great benefits of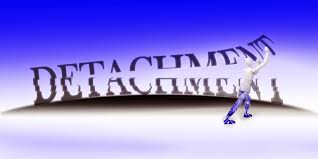 traveling is that once you get on a plane many of the things that you think of as being so important in day to day life suddenly no longer matter. All religions teach that, since all things on Earth are transient and loss is inevitable, attachment leads to suffering. Meditation is often put forward as an antidote to attachment but, with the right mindset, travel can also be a great reminder that we are all just passing through.





WHAT WILL GET YOU TO THE REALM OF THE LIGHT? "I discovered when I entered these

beautiful realms of the Light in the spirit world, that it was NOT the influence of religious 'faith' which had brought me here, nor any adherence to ecclesiastical laws or 'commandments', but something much deeper, and sounder, and safer - indeed, the ONLY SAFE THING, namely, the KIND OF LIFE I had led while I was incarnate." (Mons. Hugh Benson MORE LIGHT, 95 Ed. p29.)



CHRISTINE DUMINIAK ON AFTER DEATH CONTACTS Christine Duminiak, Certified Grief Recovery Specialist and author interviewed about her popular book, God's Gift of Love: After-Death Communications.





IS IT POSSIBLE FOR THE CHRISTIAN CHURCH TO ACCEPT COMMUNICATING WITH THE OTHER SIDE?
Victor: Yes, I believe the Catholic Church is already taking steps to allow spiritual activities concerning

communication with the other side. Just recently the Catholic Church officially stated that those who feel they are gifted in spiritual paranormal - healing, communicating with those in the afterlife .. "should be welcomed with open arms".

We have to remember that the Church of England allows communicating with those from the afterlife. Last century the Church of England under the auspices of Bishop Lange, organized a powerful committee of senior lawyers, gifted mediums and clergymen to investigate communicating with the other side. Their result was that yes it is possible to communicate with loved ones - but they also warned that care has to be taken, because it is also possible to be contacting lower spirits. See the full text of the Church of England report.




BRILLIANT EVIDENCE OF THE AFTERLIFE

For sixty years George Chapman (pictured) would go into trance and be 'taken over' by a famous deceased eye surgeon. Dr. Lang would then operate on the etheric bodies of his patients, which would then manifest as healing of their physical bodies. He performed these operations with either no physical contact or a very light touch. So successful was the healing that Dr. Lang's former Harley Street colleagues referred patients to George Chapman. What was most evidential about this case was that both Dr Lang's daughter and granddaughter both recognised the spirit doctor and had long conversations with him.
Read more...




THE SPIRITS' BOOK COMPILED BY ALAN KARDEC Organized in questions & answer format, it is the first book of Spiritism. It contains: The Principles of Spiritist Philosophy on the Immortality of the Soul; The Nature of Spirits and their Relations with the corporeal world; The Moral Laws; The Present Life, the Future life and The Destiny of the Human Races. Its Introduction explains the new ideas and how Kardec organized the 1019 questions and answers contained in the book. Download the e-Book PDF (English).

New link to wonderful free books on Spiritist teachings.




POWERFUL SPIRITUAL ORATORY DIRECTLY

FROM THE AFTERLIFE
"It is in darkness that you find the light; it is in storm that you find peace; it is in sorrow that you find joy because life is a paradox and a polarity. You cannot appreciate health until you have suffered. You cannot appreciate sunshine until you have endured the rains. Suffering is the catalyst, the divine means by which a soul can come into its own and realise he or she is not only a body but an eternal spirit using it. That spirit is the divinity within, the spark which spiritual healing should kindle so that it can grow into a radiant flame. And that is the purpose behind all spiritual healing." (S. Birch)



THE NEAR-DEATH EXPERIENCE OF HEIDI CRAIG Heidi Craig explains how she had a near-death experience while giving birth to her third child, and how the messages she received helped her understand soul contracts. She explains how she realised that her key life lessons are forgiveness and self love.






See Victor on Video
* Subscribe to Victor's Youtube Channel:
* What Happens When you Die
* Afterlife and Science
* Near Death Experiences- Evidence of the Afterlife?
* What You Must Know Before You Die
* David Thompson's Materialization
* Million Dollar Challenge
* The Afterlife on Trial
* A Lawyer on the Afterlife
* Suicide is not the answer
* Religion and the Afterlife
* Ghosts- Randi and closed minded skeptics when they die
* Zwinge Randi's Challenge Exposed ... Lawyer Explains
* Why Professor Richard Dawkins is Wrong
* God--the Evidence (Without Religion)
* Afterlife Without Religion
* Skeptics Demolished
* Afterlife Objections Demolished
* Ghosts- Randi and closed minded skeptics when they die
* Victor Zammit speaking at Speakers Corner
* Materialized Houdini speaks to Victor





FEEDBACK We would like to say a special thank you to the people from all over the world who took the time to send loving messages that were presented to us in Arizona in a book compiled by Susanne Wilson and her amazing team. And a huge thank you to medium John Holland who recorded this lovely video.






HIGHLY INSPIRATIONAL MUSIC Lucinda Drayton began a serious spiritual journey at age 28. She started meditating regularly with an organisation called The Brahma Kumaris World Spiritual University. Her work is dedicated to raising human awareness and her own personal journey has led her to train as a counselor. Lucinda is now in private practice in London and runs workshops all over the world. Her song "I Will Rise" contains a profound and beautiful message.


Lyrics
I will rise ~ Lucinda Dray ton
It's through your wounds that the light gets in
It's in the darkest room that the candles glows
It's at the bottom of the deepest well
that the softest earth will break your fall
It's on the mountain that I learned the most
It's when I fell down that I knew my strengths
It's not my mistakes
tell you who I am
what i do with them
and who I will become
And I will rise…
Like a poor child given a chance
And I will rise….
Like the sun up through the clouds
And I will rise…
Every time that I sink
and when I fall I'll fall gracefully
cause when I fall
I am given wings…


Whilst we encourage and we publish many papers and reports by afterlife researchers, we are not in a position to guarantee the accuracy of all claims. We accept the imputed claim that the afterlife and paranormal research done by the researchers is done in good faith. ALL WORK IS COPYRIGHT BY THE CONDITIONS SET AT THE GENEVA CONFERENCE ON COPYRIGHT.