October 5th, 2018


Last week's report and all previous reports

COMMENTARY: AFTERLIFE INVESTIGATORS NOW TALKING ABOUT EXTRATERRESTIALS When Wendy and I started writing about the afterlife we made a conscious decision not to talk about UFOs. In those days, almost 30 years ago, for most people aferlife contact was something new and challenging. At that time, to include extraterrestrials (ETs) would have pushed people beyond the 'boggle threshhold'.

But since the DIsclosure Project and the increasing number of credible witnesses giving testimony about their personal involvement with UFOs, there seems to be more and more overlap between afterlife science and ETs in many areas. In physical mediumship the Scole Experimenters and Kai Muegge claim ET contact; in Instrumental Transcommunication the leading teams seem to be getting ET support - Sonia Rinaldi frequently talks about ET contact and recently claims to have photographed a materialised ET. In past life regression we have the work of Dolores Cannon and Dr Linda Backman and in the work of out-of-body experiencers, trance mediumship and mental mediumship we keep hearing information about ETs and "inter-dimensional beings". Even the Vatican now recognises that "The existence of these beings is real. We can't have doubts." Read more...



DOLORES CANNON ON ETs AND UFOs
In her book 'The Custodians', and other books, Dolores Cannon talks about her 25 years of communicating and working with ETs and their ancient connection to humans and Earth. To learn more about her 19 books and unique QHHT method of hypnosis for healing and past life regression read more...





DR. STEVEN GREER EXPLAINS In this lecture, Dr. Steven Greer explains that everything in the universe is consciousness but that it is important for afterlife and UFO explorers to understand the difference between human spirits, astral entities, ETs, inter-dimensional beings and artificially created entities. At 30 minutes he shares his experiences with poltergeist phenomena in the hospital emergency room.





BRILLIANT 'INDEPENDENT DIRECT VOICE' MEDIUMSHIP People who have 'died' can be heard talking in their own voices in the

presence of a direct voice medium. Direct voice mediumship is part of what is called physical mediumship. The Spirit team is able to create an artificial voice box outside the medium's body made with ectoplasm - a substance taken from the medium's body. Leslie Flint excelled in this independent direct voice mediumship. Read more about direct voice mediumship. Read more...



DR LARRY DOSSEY ON NEAR-DEATH EXPERIENCES Recognizing that NDEs are real and significant, Dr. Dossey says they provide evidence that our consciousness can operate outside of our brain. He suggests that NDEs have much to teach us about erasing the fear of death and recognizing the oneness with all that is our essential nature.





AFTERLIFE ZOOM GROUPS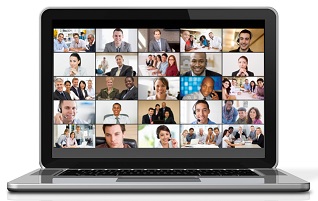 As many of you know we have been organising regular online meetings using the meeting platform Zoom. See video tutorial on how to join a Zoom meeting. These are the groups currently operating for which we have confirmed details to date:
Automatic Writing and Mediumship Discussion with Sheila Lowe
Mediumship Development with Susan Barnes
Spirit Art with Susan Barnes
Love After Life with Mary Beth Spann Mank & William J. William Murray
Read details at victorzammit.com/zoom/
We will add other groups as we receive confirmation from group leaders.




WISDOM DIRECTLY FROM THE AFTERLIFE "Your experiences are all part of your evolution. One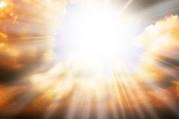 day, freed from the trammels of flesh, with eyes not clouded by matter, you will look back in retrospect and view the life you have lived on earth. And out of the jigsaw of all the events, you will see how every piece fits into its allotted place, how every experience was a lesson to quicken the soul and to enable it to have greater understanding of its possibilities."(S.Birch Anthology, 2000 'Ed.p.25)




ORBS AND THE AFTERLIFE WITH VIRGINIA HUMMELL Peter Shockey, producer and director of the award winning NDE documentary, Life After Life, interviews Virginia Hummel, author and researcher of the orb phenomenon. Her book is titled, Orbs and the Afterlife: Survival of the Soul. Virginia is the creator of TheOrbWhisperer.com website.

A VERY IMPORTANT, STUNNING BOOK: MIS-TRANSLATIONS IN THE BIBLE Father Johannes Greber was a Catholic

priest who went in disguise to a spiritualist seance to denounce the whole thing. The spirit communicator identified him as a priest and had long conversations with him, explaining how the idea of "hell for eternity" had come about by a deliberate mistranslation of the Bible. Greber was incredibly courageous. He studied the original Greek Bible and he said there was no such thing as 'eternal damnation' and other important punishments mentioned in later translations. He felt he had no choice but to resign from the Catholic Church and write a book about his investigations into spirit communication. Greber's book is available for free download here.
40 YEARS IN THE AFTERLIFE FIELD Elizabeth McAdams, Ph.D., President of International Foundation for Survival Research, discusses personal experiences involving messages, guidance, and communication pointing to life after death.





FORENSIC EVIDENCE: ' PSYCHIC

DETECTIVES' Hardened police officers concede gifted psychics and medium have been enormously helpful.
Place: Cheming County Sheriff's department, Elmira, New York
Case: Rose Swartwood, an elderly person was murdered in her home. Case had gone cold.
Psychic: Phil Jordan
Evidence produced: He told them there were two suspects – he could see them: one Afro-American, one Caucasian. One had tattoo on his arm, the tattoo had a female name on it. He eventually was able to accurately identify the two suspects from a number of photographs.
Police Comments:
1) Lt Mike Mucci stated that the psychic was "one hundred per cent correct with the information given."
2) Detective David Olszowy and Sergeant Charles Patterson also stated that the psychic was brilliant: "I don't care how it (psychic phenomena) works. I don't know how it works and I don't care how it works – the main thing is that the bad guy gets caught."
Source: Court TV Psychic Detectives.

ANIMAL COMMUNICATOR BRENT ATWATER ON ORBS AND PET SPIRITS




See Victor on Video
* Subscribe to Victor's Youtube Channel:
* What Happens When you Die
* Afterlife and Science
* Near Death Experiences- Evidence of the Afterlife?
* What You Must Know Before You Die
* David Thompson's Materialization
* Million Dollar Challenge
* The Afterlife on Trial
* A Lawyer on the Afterlife
* Suicide is not the answer
* Religion and the Afterlife
* Ghosts- Randi and closed minded skeptics when they die
* Zwinge Randi's Challenge Exposed ... Lawyer Explains
* Why Professor Richard Dawkins is Wrong
* God--the Evidence (Without Religion)
* Afterlife Without Religion
* Skeptics Demolished
* Afterlife Objections Demolished
* Ghosts- Randi and closed minded skeptics when they die
* Victor Zammit speaking at Speakers Corner
* Materialized Houdini speaks to Victor





FEEDBACK:

Dear Victor,

Delighted to see you highlighting the healing mediumship of George Chapman in your latest weekly report. You kindly mention the book I wrote with George (Surgeon From Another World) in the footnote, referring to the original 1978 version published by W.H. Allen.
I thought you would like to know that a revised, updated version of the book, written with Michael Chapman's assistance, has since been published which reveals information about the doctors who worked with him that could not be revealed in the 1970s. Surgeon From Another World by Roy Stemman and George Chapman (2016) is available from White Crow Books.
Keep up the good work.
Best regards
Roy



HIGHLY INSPIRATIONAL MUSIC: SUNRISE SUNSET The lyrics of this song by composer Jerry Bock and lyricist Sheldon Harnick remind us of the beauty, sweetness and preciousness of human life.



Whilst we encourage and we publish many papers and reports by afterlife researchers, we are not in a position to guarantee the accuracy of all claims. We accept the imputed claim that the afterlife and paranormal research done by the researchers is done in good faith. ALL WORK IS COPYRIGHT BY THE CONDITIONS SET AT THE GENEVA CONFERENCE ON COPYRIGHT.