October 19th, 2018


Last week's report and all previous reports

COMMENTARY: IS THE CATH0LIC CHURCH ACCEPTING DIRECT SPIRIT CONTACT?
In the old days Catholic priests used to tell people that if they had a direct spirit visitation or went to see a medium they would be communicating with devils and demons. In many cases people who were natural mediums tried to shut down their gifts out of fear that they were dealing with something evil.

But clearly there are many within the Catholic Church hierarchy who are open to direct spirit contact.

1) Pope Pius 12th in 1952 supported the works of the afterlife Electronic Voice Phenomena (EVP) investigator Friedrich Jurgenson.
2) Vatican Spokesman Father Gino Concetti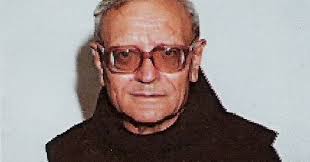 issued a statement "God allows our dear departed persons to send messages to guide us in certain difficult moments of our lives. The Church has decided not to forbid anymore the dialogue with the deceased with the condition that these contacts are carried out with a serious religious and scientific purpose."

3) In the letter 'Luvenescit Ecclesia' to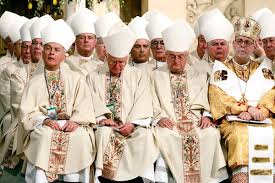 Bishops of the Catholic Church 14th June 1916, the Vatican now urges its members to accept and welcome "with loving arms" members of its congregation who express what it calls "Charismatic gifts" - which include the gift of healing, of 'miracles', and discernment of spirits (mediumship). Read letter...

4.Father Francois Brune, a Catholic priest and

afterlife researcher talks about the 'gradual evolution' of attitude by the Catholic Church. He claimed that in the last few years the Movement of Hope Association has been organizing conferences for grieving parents. Priests like himself give talks about spirit communication "while at the same time mediums are available to these parents elsewhere in the same hotel". Read his full article about changing attitudes.



CHARLES TART ON WHY BOTH SCIENCE AND RELIGION MUST EVOLVE
Dr. Charles Tart discusses how the scientific method is compatible with spiritual investigation and how both must be genuinely evidence based.





HOW NEAR DEATH EXPERIENCES ARE BRINGING SCIENCE AND SPIRITUALITY TOGETHER Dr. Eben Alexander (Proof of Heaven) explains why he believes that his near-death experience is totally consistent with the leading edges of scientific understanding today.





ARTHUR FINDLAY AND JOHN SLOAN


Arthur Findlay was a highly successful stockbroker who in 1918 attended a seance with direct voice medium John Sloan. Here is his description of what happened: "..... for three hours, dozens of voices speaking to different people, men's voices, women's voices, children's voices, all of which I was told came from people called dead. A woman's voice spoke to a man sitting on my left. It gave a name and referred to happenings at his home. It specially referred to Tom, who was giving his father trouble, and then came advice as to how he should be dealt with. Intimate family matters were discussed between my neighbor and this female voice, and finally with love it said "Good-bye".

'That was my wife," he whispered to me. "I never come here but she comes back to me. She always knows everything that goes on at home." Findlay himself received highly confidential information from his dead father - something that no living person knew about. Read about Arthur Findlay's Experiences in his book. On the Edge of the Etheric.




THE ARTHUR FINDLAY COLLEGE After learning about the afterlife (through John Sloan), Arthur Findlay dedicated the rest of his life to researching and promoting knowledge about it. In his will he left his home, Stansted Hall, to the Spiritualists' National Union to be used as a College for Psychic Science.





UNFOLDING PHYSICAL MEDIUMSHIP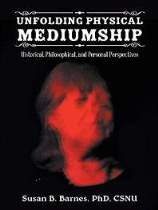 We are delighted to announce that Dr. Susan Barnes' long awaited book on physical mediumship is now available for purchase. Unfolding Physical Mediumship offers a basic understanding of physical mediumship, its phenomena, and its practices. It provides an overview of the subject with some practical guidelines on how you can experience physical mediumship yourself. Read extract...



AFTERLIFE ZOOM GROUPS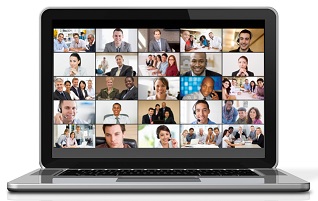 Our free online discussion groups are now up and running again. Our guest on Sunday's global gathering will be Dr. Susan Barnes who will lead a discussion about experiences with Physical mediumship. For details of other groups and what's on this week read more...

ALISON DUBOIS CONNECTS WITH KIM'S BROTHER




CONNECTING WITH THE UNSEEN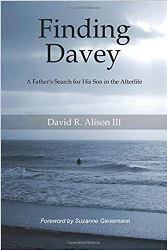 Engineer David Alison's book
'Finding Davey: A Father's Search for His Son in the Afterlife' walks the reader through the experiences he had connecting with his son, the resources he found to satisfy the doubts from the left side of his brain, and the tools he used to create a new relationship with his son across the veil. Listen as he talks to Suzanne Giesemann on Messages of Hope.



IT'S LATER THAN YOU THINK!
We in the West have a peculiar attitude to TIME. Perhaps because of gross materialism and commercialism and secularism pushed to its extreme we are given the impression by the mind-manipulators that we're going to live for a thousand years. But it's

later than you think! The reality of life is that time is short and sooner or later we all have to cross over. Millionaires and billionaires, the big and powerful and those 'on the breadline' will suddenly find that their life is over. And stunningly, some of those who lived in poverty, especially if they provided unselfish service - will find themselves living in much better conditions than those billionaires who were selfish. And the afterlife is timeless. According to those informed from the otherside - we have a 'timeless eternity' in which to continue to refine and evolve.


GALACTIC AWAKENING As our world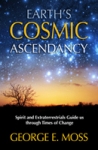 becomes more open to the existence of other dimensions, many mediums and circles around the world are having direct contact with energies that claim to come from non-earthly origins. Sonia Rinaldi receives pictures of ETs. The Scole Group had an ET materialise. George Moss and the The Kingsclere Group receive teachings from Salumet and Dr Manjir Samanta-Laughton (author of Punk Science - Inside the Mind of God) is now teaching a course about Galactic Activation. William Treurniet worked for several years with the medium Paul Hamden to collect interesting teachings from the Zetas, beings from the Zeta Reticuli constellation. The Quick Zeta Primer is an excellent introduction.



DR BRIAN WEISS ON CONNECTING WITH EVERYDAY ANGELS Dr. Brian Weiss and Oprah explain how our loved ones and pets are still available to us and can be even closer to us than when they were alive.





BRILLIANT PSYCHIC DETECTIVES
Hermosa Beach Police Department's senior detective Raul Saldana stated

on television, after doing cases with psychics such as with Laurie McQuarie (from Oregon), "I would NOT exclude working with a psychic if any members of my family had very serious problems …" This was after the interesting case of Linda Sobek, a model who mysteriously disappeared in

California years ago. Senior Detective Mark Wright worked psychic Laurie McQuarie who was able to locate Linda Sobek's black purse. He stated very clearly that he always welcomes information from psychics – and sometimes this information could be vital to solving a dead file.
CELEBRATING THE LIVES OF ROBIN AND WENDY EVANS This week a much loved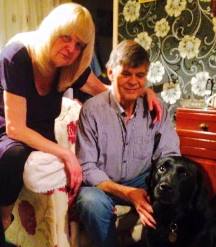 member of our community, English medium and healer Robin Evans, joined his beloved wife Wendy who crossed over last December. For years Robin and Wendy conducted a face to face healing group and an online email group, The Garden, and were very active in a number of Spiritualist forums on Facebook. Robin is remembered with great affection for his passion, his warmth, his knowledge and his kindness. Read his article, Bertie's Return. What a joy to visualise Robin, his sight restored, exploring the glorious countryside with Wendy and his faithful former guide dog Bertie.
See Victor on Video
* Subscribe to Victor's Youtube Channel:
* What Happens When you Die
* Afterlife and Science
* Near Death Experiences- Evidence of the Afterlife?
* What You Must Know Before You Die
* David Thompson's Materialization
* Million Dollar Challenge
* The Afterlife on Trial
* A Lawyer on the Afterlife
* Suicide is not the answer
* Religion and the Afterlife
* Ghosts- Randi and closed minded skeptics when they die
* Zwinge Randi's Challenge Exposed ... Lawyer Explains
* Why Professor Richard Dawkins is Wrong
* God--the Evidence (Without Religion)
* Afterlife Without Religion
* Skeptics Demolished
* Afterlife Objections Demolished
* Ghosts- Randi and closed minded skeptics when they die
* Victor Zammit speaking at Speakers Corner
* Materialized Houdini speaks to Victor





FEEDBACK: (Two only).

1) Thank you so much for this weeks flash mob rendition of 'The Sound Of Silence.' It is wonderful. So good to hear it by these very talented musicians. It really touched my heart and brought tears to my eyes. Thank you. Myra.

2) Victor: Once again you have honoured my work by including one of my clips from my YouTube channel on your weekly Friday Afterlife Report. Thank you.
I have been a Friday Afterlife Report subscriber for a while and look forward to receiving my weekly read. I know the amount of work you do to produce a weekly newsletter. Thank you very much for your efforts and thank you, again, for including my work. Sincerely, Carolyn Molnar

3) I adore this part of my night....and sometimes day. Thank you both once again...You must never rest!! Cas.

HIGHLY INSPIRATIONAL MUSIC: GOING HOME William Arms Fisher, a pupil of the Czech composer Antonin Dvorak, wrote the lyrics to and adapted the music to the theme of Dvorak's 2nd Movement to the New World Symphony. It is a moving expression of that nostalgia of the soul all human beings feel.
Robin you will be very much missed.

Whilst we encourage and we publish many papers and reports by afterlife researchers, we are not in a position to guarantee the accuracy of all claims. We accept the imputed claim that the afterlife and paranormal research done by the researchers is done in good faith. ALL WORK IS COPYRIGHT BY THE CONDITIONS SET AT THE GENEVA CONFERENCE