May 25th 2018


Last week's report and all previous reports

COMMENTARY: BEING RELIGIOUS OR SPIRITUAL
I sometimes get asked by people if they need to return to the religion of their youth in order to find themselves in "the realm of the light" when they die.

Our research shows that what determines the environment you find yourself in on the other side is not how religious you are but how spiritual. One can be religious by believing religious creeds, participating in services and rituals such as praying, singing hymns, going to confession, taking communion etc.

Spiritual people, on the other hand, may not do any of these things, but are guaranteed to find themselves in the level of the light if they:
1. are basically honest, loving and compassionate;
2. actively assist all those who come their way for help;
3. keep away from cruelty of any kind, physical and psychological;
4. are positive, loving all and not selfish;
5. refuse to do harm of any kind to anyone;
6. do not lie, cheat and denigrate others directly & indirectly;
7. are ethical, moral and highly responsible;
8. know how to say thank you to all those who help them;
9. respect all people, irrespective or gender, race, level of social status;
10. unselfishly help others financially when they can.
If your religion gives you community, support and encouragement to do all of the above then it could be a benefit to you. But it is what you do and think on a daily basis that matters, not what you believe.
More next week...



DR. JULIE BEISCHEL'S NEW STUDY FURTHER VALIDATES MEDIUMSHIP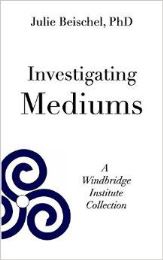 The Windbridge Institute tested the accuracy of 20 Windbridge Certified Mediums during 58 blinded laboratory readings. The explanation for the source of mediums' information that is best supported by the blinded accuracy data when taken together with the quantitative and qualitative experiences data is communication with the deceased.
"Scientist-to-Human Translation: Based on what we know today, it seems that at least some mediums can communicate with the dead." Read the full paper for free (all 41 pages of it!).



DR. JULIE BEISCHEL CLEARS UP MYTHS ABOUT MEDIUMS WITH ALEX TSAKIRIS






NOBEL LAUREATE DR. CHARLES RICHET

Dr. Charles Robert Richet (August 25, 1850 to December 4, 1935) was one of a number of Nobel Prize winning scientists who investigated evidence for the paranormal. Awarded the 1913 Nobel Prize in Medicine, Richet was a French physiologist, chemist, bacteriologist, pathologist, psychologist, aviation pioneer, poet, novelist, editor, author, and psychical researcher Read full article.



THE 2018 AREI SYMPOSIUM - ONLY ONE MORE WEEK TO SIGN UP AT THE DISCOUNT RATE We have extended the super-earlybird rate ($175 for 4 days of events in a top resort) until May 31st. Book now.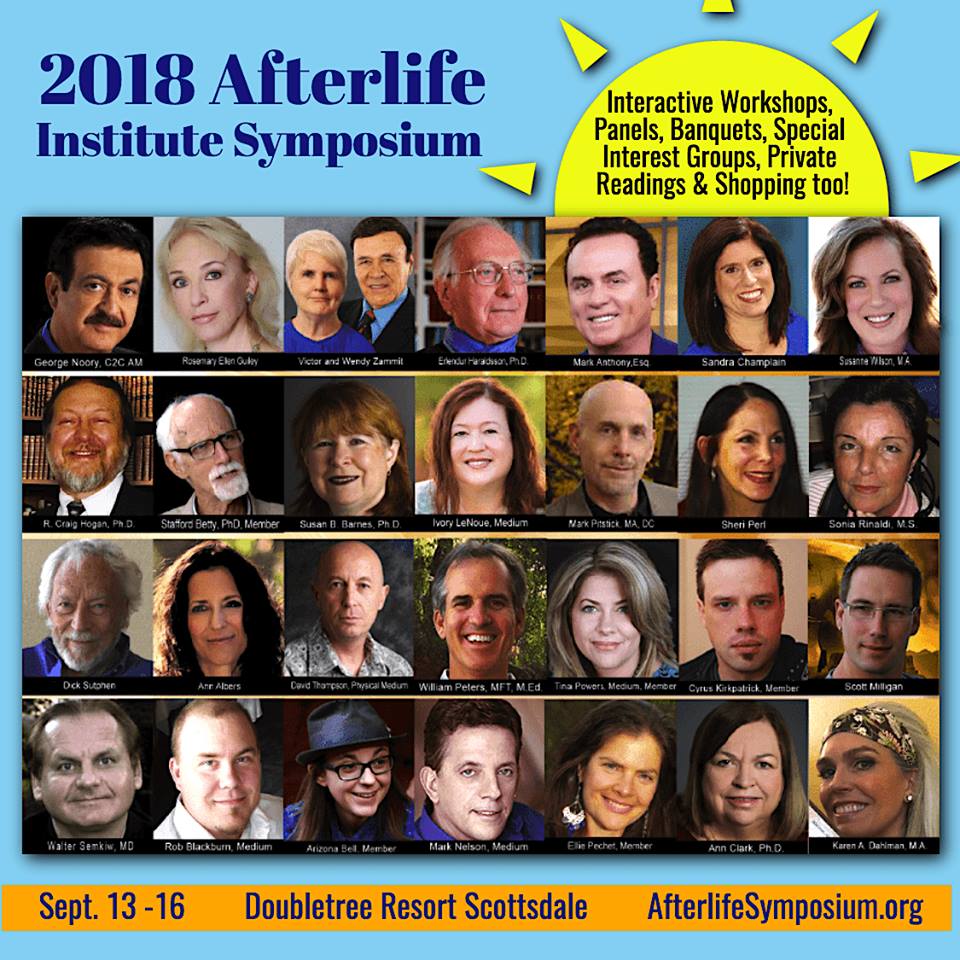 THIS WEEK'S AREI ZOOM GROUPS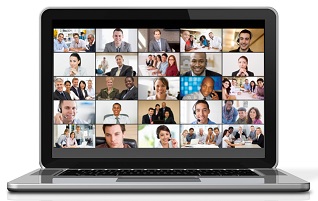 Another full program this week:
Tonight (US time):
Physical mediumship
Friday/Sat: Soulmates
On Sunday, we have our Australia/ Europe gathering (at 10am London time, 7pm Sydney time). Then Animals and the Afterlife and in our Global Gathering, our guest will be Arizona Bell, editorial director of Spirit Guides Magazine.
On Monday we have the monthly gathering for group leaders as well as a meditation group and then on Tuesday night we have Spirit Art.
All free for AREI members. Only $25 to join.
See details and times of all groups.



VIDEO OF LAST WEEK'S AREI GLOBAL GATHERING WITH SANDRA CHAMPLAIN
AREI member Sandra Champlain is the author of the We Donít Die Die - A Skepticís Discovery of Life After Death and host of We Donít Die Radio Show. With over 20 years of research and over 250 hours of conversations about the afterlife she presents the top ten reasons we can confidently believe in the afterlife.




AN EXTRAORDINARY RESEARCHER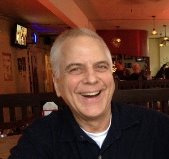 Steve Beckow has written around 30 books and 250 articles, mostly pseudonymously. His websites are on enlightenment, the common ground of spirituality, life on the spirit planes, global gender persecution, automation, the truth of 9/11, the dangers of depleted uranium, and the Ascension scenario. His books and articles mostly free. In 1977, Steve had an out-of-body experience which he says dissipated the fear of death. In 1987, he experienced a vision of the total journey of an individual soul, from God to God, which demonstrated to him that the purpose of life is enlightenment. That experience is written up here. Today, Steve lives a life of voluntary simplicity and research as a non-denominational "urban monk."
Explore some of his mind expanding websites.



WILLIAM BUHLMAN EXPLAINS HOW DIFFERENT STATES OF CONSIOUSNESS MANIFEST IN THE ASTRAL WORLD
William Buhlman is an author with forty years of extensive personal out-of-body explorations that give him a unique and thought provoking insight into this subject. Here he talks with Jannecke Oinaes on Wisdom from North.





WHY SOME CLOSE RELATIVES NEVER RETURN TO MAKE CONTACT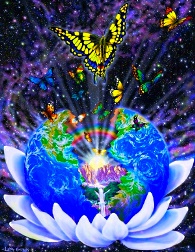 "There is free will. There is no compulsion to come back. It is not a very attractive world to return to when you have tasted some of the ineffable joys, beauty and radiance that are available in our world. It requires a sacrifice to return, to approach earth's atmosphere, which is gloomy, dark, dank and most unwelcoming." (Light from Silver Birch, '84Ed.p54).

Victor: One must remember that we do get out of our body every night and visit loved ones in the afterlife dimension.



PERSONAL REINCARNATION EXPERIENCE Dr. Ishwar Kanwar Puri is an Indian-American scientist, engineer, and academic who resides in Canada. He is dean of the Faculty of Engineering and professor of mechanical engineering at McMaster University in Hamilton, Ontario, Canada. He shares his experience of investigating the reincarnation claims of his younger sister.





NURSE SHARES 30 YEARS OF EXPERIENCE WITH DEATH AND DYING Becki Hawkins, a hospice nurse and a chaplain, is the author of "Transitions: A Nurse's Education About Life And Death". She sat by the bedside of seriously ill and terminally ill patients for more than 30 years as an oncology and hospice nurse. During that time, she listened to patients describe various kinds of spiritual experiences, including near-death experiences.





"Death is NOT extinguishing the light;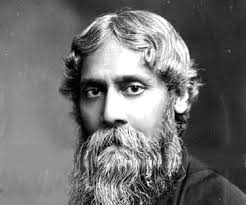 it is putting out the lamp because dawn has come." - R Tagore (pic. left)

OPTIMISM: "There have been no reported cases of

eye strain from looking at the brighter side of things" Often quoted by medium Louise Hermann.
http://www.louisehermann.com/

INTO THE MISTS: A SPIRITUAL RETREAT IN SYDNEY'S BLUE MOUNTAINS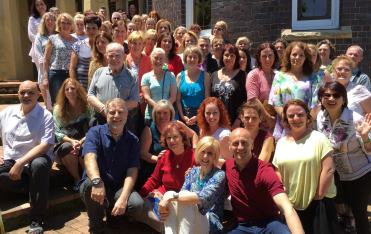 November 4, 2018 – November 9th 2018.
Join Arthur Findlay College tutors Brian Robertson, Simon James and Christine Morgan for an exciting week of tuition in mediumship or healing. The course is designed for the novice and all levels of experience. Location: Mountain Heritage Hotel and Spa Retreat, Katoomba, Blue Mountains, Sydney.
For further details and bookings.




See Victor on Video
* Subscribe to Victor's Youtube Channel:
* What Happens When you Die
* Afterlife and Science
* Near Death Experiences- Evidence of the Afterlife?
* What You Must Know Before You Die
* David Thompson's Materialization
* Million Dollar Challenge
* The Afterlife on Trial
* A Lawyer on the Afterlife
* Suicide is not the answer
* Religion and the Afterlife
* Ghosts- Randi and closed minded skeptics when they die
* Zwinge Randi's Challenge Exposed ... Lawyer Explains
* Why Professor Richard Dawkins is Wrong
* God--the Evidence (Without Religion)
* Afterlife Without Religion
* Skeptics Demolished
* Afterlife Objections Demolished
* Ghosts- Randi and closed minded skeptics when they die
* Victor Zammit speaking at Speakers Corner
* Materialized Houdini speaks to Victor





FEEDBACK: (Three only).

1. Always thanks....love these newsletters. Sheri Perl.
2. I share the report in 3 different places every Friday --thank you! Shiva.
3. I think it is very important what you say Victor.
For years I have been saying that the proper way of assessing the strength of the evidence for the afterlife is to apply the tests that would be used in a court-of-law. We need to understand this. I enjoyed this week's Friday Afterlife Report when you write about this where we all can learn. Many get away with so many things; for me if we have to be taken seriously we have to apply tests. Marion.

HIGHLY INSPIRATIONAL MUSIC: Watch this fabulous music - especially Mirusa flying in the air singing this very haunting music - most wonderful and inspirational. Andre Rieu & Mirusia - Concerto Pour Une Voix (Telstra Dome in Melbourne)


https://www.youtube.com/watch?v=k8aUx3s2has



Whilst we encourage and we publish many papers and reports by afterlife researchers, we are not in a position to guarantee the accuracy of all claims. We accept the imputed claim that the afterlife and paranormal research done by the researchers is done in good faith. ALL WORK IS COPYRIGHT BY THE CONDITIONS SET AT THE GENEVA CONFERENCE ON COPYRIGHT.