May 11th 2018


Last week's report and all previous reports

COMMENTARY: IS THE VATICAN NOT TELLING THE WHOLE TRUTH? The Vatican is encouraging people to read books written by a priest who, while alive, worked in the Vatican, Mons. Hugh Benson. No, this is not Life in the World Unseen, but one of the many books he wrote BEFORE he crossed over. Two popes have praised Lord of the World, a novel which imagines a socialist and humanist world where religion has been either suppressed or ignored. He also wrote other books, including The Necromancers which was highly critical of Spiritualism.

Once he crossed over, Mons. Benson was distressed about some of the things he had written while alive. So, he sought permission from the higher beings to channel new books through the automatic writing medium, Anthony Borgia.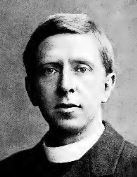 He wrote "What I wanted was to try to undo something that I wished I had never done. It was a task I could see that could not be accomplished in a moment. What I had written, I could never unwrite, but I could ease my mind by telling the Truth as I know it now, to those who were still on the earth plane." (Life in the World Unseen '97 ed. p, 99).

As a result, he wrote some of the most loved books in Spiritualism. They are brilliant books which explain what really happens in the afterlife AND why many creeds and dogmas are of no use there. Thankfully his books are available free of charge online.
Read more...



IN SEARCH OF THE DEAD: POWERS OF THE MIND This is an interesting review of parapsychology, the first of a 1992 BBC Wales series 'In Search of the Dead'. Written and produced by Jeffery Iverson, the series was published as a book of the same name.





IMPORTANT GREAT TRUTHS DIRECTLY FROM

THE AFTERLIFE
"You will all live after you have 'died', and you will not realize until then what it is to live or to feel the real glory of life untrammeled, free to rejoice in liberty of spirit which your imprisoned souls cannot understand to-day … all the experiences which you like least of all - the sadness,the bitterness, the tears, the disappointments, the suffering and the pain - these are very valuable for your souls …But you cannot realize that at the time. It is only when you can look back on the whole, and not judge by the part, that you can get a clear picture of the values of life. Through all your adversities the character is tried. Through tears and sorrow the soul is strengthened … How very simple are these great truths, so simple that they are beyond many of your intellectuals!" (Light from Silver Birch, 69.)

HAMISH MILLER'S NEAR-DEATH EXPERIENCE Imagine looking up, fully conscious, and seeing a surgeon pronouncing you dead. This happened to Hamish Miller at the beginning of a Near-Death Experience. Afterwards, he gave up the world of commerce and became one of Britain's most highly respected dowsers.





INSTRUMENTAL TRANSCOMMUNICATION OR ITC Since about 1980 psychic researchers have
claimed that contact with people who have died has been made via radio, over telephones, on television, on answering and fax machines and computers. This extended voice contact is called Instrumental Transcommunication (ITC) or Extended ITC or even Trans-dimensional Communication. The contact is repeatable, has occurred in laboratories throughout the world, and is being studied by scientists. Read more..



ITC EXAMPLES FROM AROUND 1999
A huge thank you to Ron Ruiz from IDigitalMedium for bringing to life this valuable video featuring many of the pioneers of ITC. Keith Clarke tells us that one of the aims of this global network which is working to establish electronic communication with the spirit world is to preserve the legacy of the brilliant scientists whose work established the field. Read more...


THIS WEEK'S AREI ZOOM GROUPS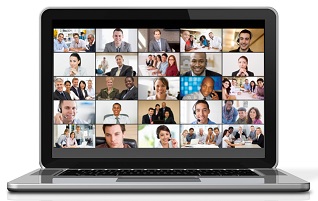 As usual we have a great line- up of online meetings for you this week. On Sunday, in our Australia/ Europe gathering at 10am London time, 7pm Sydney time, and in our Global Gathering 12 hours later, we will have as our guest
Nicole De Haas
who operates a leading center for mediumship in Europe. Also on Sunday we have Animals and the afterlife, on Monday we have meditation, on Tuesday Spirit Art and on Wednesday Automatic Writing.
See details and times of all groups.

INTERESTING AFTERLIFE STATISTICS and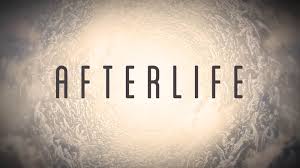 SURVEYS
Psychologist Jean Twenge of San Diego State University, recently led a team in a study of
The General Social Survey
, in which up to 58,000 people were interviewed annually about a variety of factors, including religion. One surprising conclusion was that in 2014, at the same time as religious practice and belief in a personal God was falling, "80 percent of Americans said they believe in an afterlife." This was up from 73 percent in 1972-74."
Read more...
MESSAGES OF HOPE - SUZANNE GIESEMANN'S STORY
If you want to believe in the existence of life after death and understand the work of a medium, you are sure to find what you are looking for and enjoy this story of the unexpected career change of Navy Commander Suzanne Giesemann to her current work as an evidential medium.
PROFESSOR ARCHIE ROY WITH TRICIA ROBERTSON VALIDATE MEDIUMSHIP. Patricia

Robertson - left - has conducted triple-blind experiments on mediums alongside Professor Archie Roy - below. She says: "We are convinced that some mediums can impart to a sitter

information about people who have died that they couldn't possibly know in any normally accepted way. I'm not saying that it comes from the dead, but the most plausible explanation is that the information is coming from the deceased personalities."



LESLIE FLINT TAPES: TED BUTLER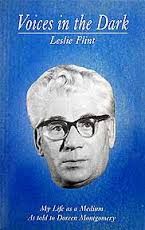 Another fascinating audio tape from the work of direct voice medium Leslie Flint.
Edward 'Ted' Butler talks to George Woods and Betty Greene about his death after an accident with a vehicle in his home town of Leeds, England. He remembers seeing his own body and his distraught wife. He describes being Earthbound for a time, before receiving help to finally move on to the Spirit World. Dr Charles Marshall concludes this communication by suggesting that the ordinary and interesting people who communicate make these recordings worthwhile. Researcher and medium Alfred Scarfe adds a final word on this recording, about his efforts to contact the wife of Dr Marshall...
Listen and read transcript.



STUNNING AFTERLIFE EVIDENCE IN 'SENSING MURDER' The New Zealand television show

'Sensing Murder' caused a sensation when it came out. Brilliant forensic medium. Deb Webber (left) and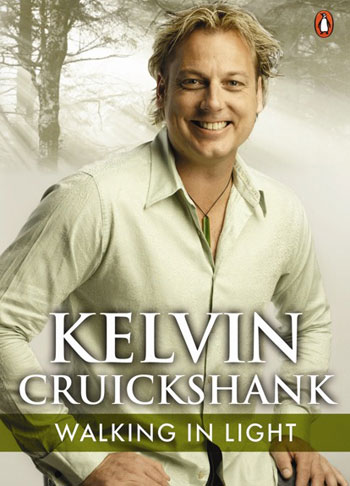 Kelvin Cruickshank were each independently able to give some 43 correct variables, accurately describing a murder, WHERE the killing took place, HOW the murder took place, WHY the murder took place and WHO murdered the victim, even naming the murderers.
Read more ...



GORDON SMITH MEDIUM: SPIRIT MESSENGER





TIME TO REMOVE THE POWERFUL HISTORICAL PREJUDICE AGAINST WOMEN BY THE CHRISTIAN CHURCH
There are too many quotations in the Bible and the Fathers of the Church which denounce women. If the Catholics want to keep women engaged it is time for this negative prejudice against women to be removed and for women to have a say in the running of the Church. Here are some of many examples: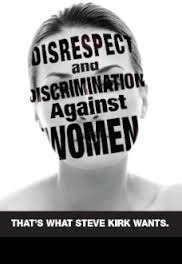 1. ST. THOMAS AQUINAS "God made a mistake in creating women (T.A's Summa Theologica, Q92,35).
2. I Corinthians 7:1 "It is a good thing for a man to have nothing to do with a woman."
3. Second Century St Clement of Alexandria "Every woman should be filled with shame by the thought that she is a woman." (Natural Inferiority of Women by Tama Starr, NY 1991).
5. Ephesians 5:22 "Wives, submit to your husbands..."



ANIMAL COMMUNICATOR CONVINCES SKEPTIC Anna Breytenbach is an animal communicator based in Cape Town, South Africa. This stunning video shows how she convinces a skeptical zoo-keeper that she is able to communicate telepathically with a dangerous black leopard and change his behaviour. Anna believes that all indigenous peoples have this ability to communicate with animals and runs workshops to help people learn to reconnect with the natural world.


Watch the full video and Interview with Anna Breytenbach
See Victor on Video
* Subscribe to Victor's Youtube Channel:
* What Happens When you Die
* Afterlife and Science
* Near Death Experiences- Evidence of the Afterlife?
* What You Must Know Before You Die
* David Thompson's Materialization
* Million Dollar Challenge
* The Afterlife on Trial
* A Lawyer on the Afterlife
* Suicide is not the answer
* Religion and the Afterlife
* Ghosts- Randi and closed minded skeptics when they die
* Zwinge Randi's Challenge Exposed ... Lawyer Explains
* Why Professor Richard Dawkins is Wrong
* God--the Evidence (Without Religion)
* Afterlife Without Religion
* Skeptics Demolished
* Afterlife Objections Demolished
* Ghosts- Randi and closed minded skeptics when they die
* Victor Zammit speaking at Speakers Corner
* Materialized Houdini speaks to Victor





FEEDBACK: (Three only).
1) Thank you, Victor and Wendy. Love the afterlife report. Also loved the zoom meeting last week. My mom and I just signed up for the symposium this fall. It will be our second year to go. Can't wait! Karen.

2) Wikipedia is outrageous. Full of untruths and innuendo. But they seem to get away with it.
Tricia Robertson.

3) I'm glad your book is still a best-seller. I did one of the reviews. I noticed the links to the book sales.. Canada is missing...Here is the link to add. Nola.
Thanks, Nola, there are some lovely reviews there which we hadn't seen. Here's one from 'Avid reader' that we especially loved:



Terrific!!! Five stars plus!!!
"I have read numerous books on aspects of the afterlife and this is - by far - the most comprehensive. I feel like flying to Australia just to have a cup of tea and a chat with the Zammits...Again, kudos to Victor and Wendy Zammit for a thorough, highly persuasive and masterful work! From one lawyer to another: well done!"


HIGHLY INSPIRATIONAL MUSIC Celine Dion and Josh Groban's version of 'The Prayer' is sublime. As you listen you will feel your vibrations lifting higher and higher.


The Prayer
Julius Chavez
[Celine Dion:]
I pray you'll be our eyes
And watch us where we go
And help us to be wise
In times when we don't know
Let this be our prayer
When we lose our way
Lead us to a place
Guide us with your grace
To a place where we'll be safe
[Andrea Bocelli (Celine Dion):]
La luce che tu hai
(I pray we'll find your light)
Nel cuore resterà
(And hold it in our hearts)
A ricordarci che
(When stars go out each night)
Eterna stella sei
(Whoa)
Nella mia preghiera
(Let this be our prayer)
Quanta fede c'è
(When shadows fill our day)
Lead us to a place
(Guide us with your grace)
[Both:]
Give us faith so we'll be safe
Sogniamo un mondo senza più violenza
Un mondo di giustizia e di speranza
Ognuno dia la mano al suo vicino
Simbolo di pace, di fraternità
[Andrea Bocelli (Celine Dion):]
La forza che ci dà
(We ask that life be kind)
È il desiderio che
(And watch us from above)
Ognuno trovi amor
(We hope each soul will find)
Intorno e dentro sé
(Another soul to love)
[Both:]
Let this be our prayer
[Celine Dion:]
Let this be our prayer
[Andrea Bocelli:]
Just like every child
[Celine Dion:]
Just like every child
[Both:]
Need to find a place
Guide us with your grace
Give us faith so we'll be safe
È la fede che
Hai acceso in noi
Sento che ci salvera?



Whilst we encourage and we publish many papers and reports by afterlife researchers, we are not in a position to guarantee the accuracy of all claims. We accept the imputed claim that the afterlife and paranormal research done by the researchers is done in good faith. ALL WORK IS COPYRIGHT BY THE CONDITIONS SET AT THE GENEVA CONFERENCE ON COPYRIGHT.