March 9th, 2018


Last week's report and all previous reports

COMMENTARY: OUR RESPONSIBILITY TO YOU We take seriously our responsibility to pass on the best, most accurate and most highly inspirational afterlife information, in the hope that it will reduce the fear of death and help people to live a more spiritual life and go to a light-filled realm on crossing over.

I stated in the past that the uniqueness of Silver Birch is that his

was a collective voice for advanced beings on the higher levels, above the astral level. His work is not just the opinion of one person who had crossed over and is on the middle astral level. Because he was coming from a high plane, he could not connect directly with the earth plane. He needed a medium within the spirit world to receive the information and pass it down to his earthly medium, Maurice Barbanell.The medium he chose on the astral level was an American Indian who had advanced psychic and spiritual gifts. We feel hugely privileged to be spreading the wonderful uplifting information from the books made of the teachings of Silver Birch. Read more...




Another source I trust completely is the work of Mons. Hugh Benson, a former senior Catholic priest, who had the courage to come back and tell us directly from the afterlife what is wrong with Catholic teaching. As a scholar of the Church, who while alive attacked Spiritualism, he is in an advantageous position to see things from both sides. Read more...

EXTRACTS FROM NDE ACCOUNTS




IS AFTERLIFE CONTACT WITH ANIMALS POSSIBLE? Dr. Anabela Cardoso is a Portuguese diplomat, linguist, founder of a shelter for abandoned animals, and a

very successful experimenter with instrumental transcommunication. She writes: "Since 1998, I have received several Direct Radio Voice (DRV) communications from a little voice that identifies itself as Nisha's, one of my beloved deceased Doberman dogs. In 2001, I published in issue 5 of the ITC Journal "La historia de Tuly" (pp. 77- 80) by Maryvonne and Yvon Dray, about an ITC contact with their daughter Karine's deceased dog, Tuly. Like Nisha, Tuly is reported to have spoken with a human voice and to have said in French "Moi, j'comprends tout" (Me, I understand everything). Read more...



DR. DAVID FONTANA TALKS ABOUT PHYSICAL MEDIUMSHIP AND THE SCOLE EXPERIMENT Dr. Fontana was a meticulous and courageous investigator of the paranormal. He was one of the three scientists from the Society for Psychical Research who wrote a glowing report on the Scole Experiment.






AREI ZOOM GROUPS THIS WEEK
Please NOTE times of some meetings in the USA will change when USA clocks in some time zones go forward one hour on Sunday, March 11th at 2 am. See www.victorzammit.com/zoom

Physical mediumship group meets TODAY
Thursday 8th March USA time
6.30 pm L.A., 7.30 pm Phoenix, 8.30 pm Chicago and 9.30pm New York; Sydney 1.30pm Friday.
https://zoom.us/j/7595332928

Global Gathering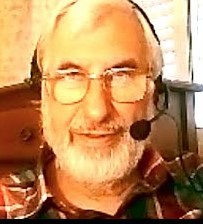 Brings together researchers, mediums and experiencers.
NEW TIME: Sundays at 4 pm New York time; 8 pm London time; 7 am Sydney time See times in other cities.
Next Sunday Meet Robin Foy, one of the leaders of the Scole Experiment To join click the link https://zoom.us/j/7595332928


LAST SUNDAY'S GLOBAL GATHERING
Our guest last week was Elizabeth Robinson, author of There are no Goodbyes Elizabeth led a moving discussion about children who suicide.





LEARN ABOUT SPIRIT GUIDES WITH SUSANNE WILSON AND SUSANNE GIESEMANN
Is it true that we are never alone? Absolutely!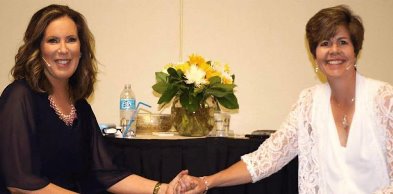 Suzanne and special guest, evidential medium Susanne Wilson, share what they've learned about the world of spirit guides and how they help you throughout your life. Learn how to get your own answers by connecting more clearly with your personal guides in the spirit world. Listen and share


PRINCETON'S GLOBAL CONSCIOUSNESS PROJECT Events like the funeral of Nelson Mandela can be shown scientifically to affect global consciousness. Roger Nelson speaks about the interconnected nature of consciousness and the Global Consciousness Project. Random number generators react to human emotions and, what is most fascinating, is that they sometimes react even before an event happens.





OUIJA BOARD: STRONG WARNING GIVEN BY A RESPECTED AFTERLIFE INVESTIGATOR
"The borderline between the worlds of the living and the dead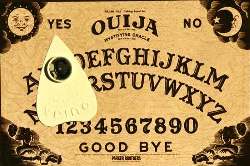 appears to be a kind of psychic jungle or "outlaw territory", thronged with vicious, psychopathic personalities. If they can find and attune themselves to a victim, their destructive natures can operate with even less restraint than they did while embodied." Ian Currie. Read more about ouija boards.



HOW TO LET GO OF FEAR AND KARMA - DOLORES CANNON (1931- 2014) Dolores Cannon was a best-selling author and past-life regressionist and hypnotherapist who specialized in the recovery and cataloging of lost lnowledge. She taught her unique technique of hypnosis all over the world.








QUESTION: WHAT'S IT LIKE IN THE AFTERLIFE? Are we going to meet our friends, attend concerts, go to libraries and have fun or are we going to have to sit in church and sing hymns for all eternity?
Victor: This is a frequently asked question. Under normal
circumstances, if you are the good average open-minded loving person you will be met by loved ones on crossing over. They will take you to the level of the light where conditions are vastly superior to what they are on earth. Forget about singing hymns and praying for eternity. That is not going to happen. All the communications we have from the middle astral level tell us that you will have plenty of time to be with friends who are your spiritual equal, plenty of time for concerts of your choice. They speak about entertainment centers, libraries, lectures for self-improvement in the mind and spirit. But you are expected to make a contribution - work that you will love - to continue to refine your skills and to become more spiritual. Guaranteed you will have a marvelous time with lots of fun! Read more about the intermediate dimensions.


SCIENCE PROVES THAT OUR THOUGHTS COUNT Dr. David Hamilton shares with Lilu Mace research on the placebo effect and neuroplasticity. He argues that people can use their thinking to supplement conventional medicine.





EVIDENTIAL MEDIUMSHIP READING WITH TONY STOCKWELL Wendy and Victor invite you to join them at a mediumship event with English medium Tony Stockwell and Australian medium Louise Hermann.
Date: Friday 9th March 2018
Time: Arrive 6:30 pm for a 7 pm sharp start. The evening will comprise of a short interval and conclude at 9:30 pm.
Venue: The Crows Nest Centre, 2 Ernest Place, Crows Nest. Carpark behind centre- Holtermann St Carpark.
Cost: $55.00 Read more and book....




INTO THE MISTS A SPIRITUAL RETREAT IN SYDNEY'S BLUE MOUNTAINS November 4, 2018 –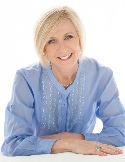 November 16, 2018. Join Arthur Findlay College tutors Brian Robertson, Simon James and Christine Morgan for these two exciting weeks. As seekers of the Spirit, we often need to retreat away from the world to listen to the voice of the other world.
The course is designed for the novice and all levels of experience.
Location: Mountain Heritage Hotel and Spa Retreat, Katoomba, Blue Mountains.Sydney.
For further details and bookings contact Christine Morgan:
Email: indiki1962@gmail.com or Mobile: 041103696



See Victor on Video
* Subscribe to Victor's Youtube Channel:
* What Happens When you Die
* Afterlife and Science
* Near Death Experiences- Evidence of the Afterlife?
* What You Must Know Before You Die
* David Thompson's Materialization
* Million Dollar Challenge
* The Afterlife on Trial
* A Lawyer on the Afterlife
* Suicide is not the answer
* Religion and the Afterlife
* Ghosts- Randi and closed minded skeptics when they die
* Zwinge Randi's Challenge Exposed ... Lawyer Explains
* Why Professor Richard Dawkins is Wrong
* God--the Evidence (Without Religion)
* Afterlife Without Religion
* Skeptics Demolished
* Afterlife Objections Demolished
* Ghosts- Randi and closed minded skeptics when they die
* Victor Zammit speaking at Speakers Corner
* Materialized Houdini speaks to Victor






FEEDBACK: (Three only).

1) Loved the commentary about intelligence. It is a wonderful gift, but not if it inhibits spiritual growth! Eric

2) Thank you Victor & Wendy for this weeks afterlife report. Sometimes I devour it in one sitting & other times I spread it out over the week, an article or video at a time. Amanda.

3) Thank you Victor and Wendy. This afterlife report touched my soul. Donna
INSPIRATIONAL MUSIC: Shawn Gallaway - I Choose Love (Lyric Video 2018)Shawn Gallaway is a singer/songwriter, visual artist, author, ceremonial healer, workshop facilitator and energy worker. He has traveled throughout the world using his music to awaken the collective heart of humanity to love!






Whilst we encourage and we publish many papers and reports by afterlife researchers, we are not in a position to guarantee the accuracy of all claims. We accept the imputed claim that the afterlife and paranormal research done by the researchers is done in good faith. ALL WORK IS COPYRIGHT BY THE CONDITIONS SET AT THE GENEVA CONFERENCE ON COPYRIGHT.