March 30th, 2018


Last week's report and all previous reports


COMMENTARY: EASTER - THE WORLD CELEBRATES LIFE ... AND 'THE AFTERLIFE'
The northern hemisphere Spring
Equinox is a wonderful time to celebrate new life and the existence of the afterlife. But one thing we need to change is the belief that Jesus was the only person to live after death. WRONG! The 'New Scientists' - those scientists who accept 'afterlife' physics - tell us that EVERYONE, every man, woman, and child, is IMMEDIATELY 'resurrected' after they die. There is definitive, inconvertible proof that we ALL retain our consciousness on crossing over, and we ALL continue to live in the afterlife dimensions following physical death here - that's guaranteed!
WHAT DOES THE 'EASTER BUNNY' HAVE TO DO WITH JESUS? When Christianity was adopted by the Roman Empire, the Church decided to "re-purpose" many of the existing Pagan festivals. Most people can understand eggs as a symbol of new life. Some even know that because eggs were forbidden food during Lent (the 40 day period of fasting before Easter) people were so glad to see and eat eggs again that they made it a tradition to eat them on Easter Sunday. The rabbit (called a 'bunny' by children) is another symbol of fertility and is connected to eggs in folklore. Read more...


EASTER BUTTERFLY?
Perhaps a better symbol of
Easter as a celebration of life after death, would be the butterfly - a universal symbol of transformation from a caterpillar through a period in a chrysalis to a glorious freedom. The Egyptians and the Greeks placed golden butterflies in their tombs, a symbol of resurrection, new life, and immortality and Christians also used the butterfly as an important symbol.
But whatever and however you choose to celebrate at this time of the year, we hope that you will enjoy old traditions and create new ones to celebrate both life and the afterlife.

PLEASE NOTE THERE WILL BE NO ZOOM GROUPS THIS SUNDAY but the following groups will be meeting as usual
Monday: Meditation and Intuition Development with
Norma Turner
Tuesday: Spirit Art with Dr. Susan B. Barnes
Wednesday: Mediumship and Automatic Writing Group Sheila Lowe
Full details www.victorzammit.com/zoom.



SUZANNE GIESEMANN'S CHICAGO IANDS TALK
Suzanne Giesemann shares some fascinating experiences from her own life and her mediumship readings which she calls NOE Experiences (No Other Explanation).
MARCELLO BACCI'S VOICES
Until illness recently forced his retirement, Marcello Bacci, in Grosseto, Italy, was a leading researcher into Instrumental Transcommunication. For 35 years he received paranormal voices on a regular basis in his laboratory. Bacci used an old valve radio tuned to white noise in the short-wave band. Clear voices could be heard which answered questions. For many years, he held sessions on Friday nights with parents whose sons or daughters had crossed over. Many claimed to be able to hear the voices of their children speaking to them through the radio. Many researchers visited Bacci's laboratory to test the phenomenon of the Bacci voices. Physicist Prof. Salvatore Mario Festa worked with Bacci analyzing the voices every week for six years. You can read a full report here. Many books have already been written about his work.





SANDRA CHAMPLAIN INTERVIEWS SHERI PERL ABOUT HER JOURNEY WITH EVP
Sheri Perl Migdol is the "Instrumental Trans-Communication facilitator" with AREI. Whereas Bacci uses the Direct Radio Voice Method, favored by many Europeans, Sheri records voices direct to her computer. Her EVP Guide can be found here. She is an interfaith minister, a spiritual healer and adviser, and a writer of books about spirituality.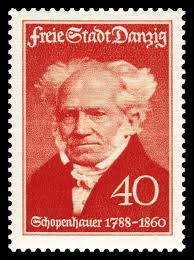 GREAT PHILOSOPHER ARTHUR SCHOPENHAUER
"The discovery of truth is prevented more effectively . . . by preconceived opinion, by prejudice" --Arthur Schopenhauer (1788-1860). This is one of the problems we have when we deal with skeptics who show they are deeply entrenched in negative prejudice. They refuse to investigate because of their deeply entrenched singular belief that what they believe in - without evidence - is right.

NEAR-DEATH EXPERIENCER VISITS THE REALM OF ALL KNOWLEDGE
Theoretical and experimental physicists have been telling us that the core basis of reality is an all-informational, timeless, spaceless, domain.







BIOLOGIST CHARLES DARWIN's statement on irrational stubbornness
"Ignorance more frequently begets confidence than does knowledge; it is those who know little, and not those who know much, who so positively assert that this or that problem will never be solved by science."
UNDERSTANDING QUANTUM PHYSICS (part 2) So much about the afterlife makes more sense once we understand newer discoveries in Physics. Last week we looked at the fact that atoms are almost entirely empty space. But the next paradigm-altering discovery was that even the parts of the atom that we used to think of as "particles" - little balls of solid matter - under some circumstances behave as waves of energy. This means that what we think of as matter - the basis of materialism - is, in fact, energy vibrating at a slower speed.
MELODY KUZMAN FEELS HER FATHER IN SPIRIT SAVED HER LIFE





BEFORE WE COME DOWN TO EARTH DO WE PLAN OUR LIVES?
A very frequent question is whether or not our life on earth is planned before we incarnate, and if it is, who helps to implement the plan? Transmitted information from a number of credible, proven sources suggests we do. A highly advanced spirit teacher known as White Eagle teaches as follows: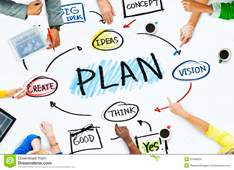 " …Before incarnation, every soul has the opportunity to work with the guide and teacher to make a life-plan, choosing all the major circumstances and opportunities from a number of different options. Once this plan has been chosen and set up, it is the work of the guardian to ensure that everything unfolds at exactly the right time and in the right way for the life's blueprint to manifest at the earthly level. It is almost impossible for our earthly minds to grasp the complexity of the divine law 'computer' which enables this to happen, but the angelic life-stream is closely linked to this 'computer' and the guardian angel is linked to its outworking in the individual's life."



MANHATTAN MEDIUM THOMAS JOHN
Thomas John, born and raised in the suburbs of Boston, now resides in both New York City and Los Angeles, CA. His first book, Never Argue with a Dead Person: True and Unbelievable Stories from the Other Side, was published in 2015.
DO WE HAVE A BODY IN THE AFTERLIFE OR ARE WE JUST CONSCIOUSNESS?
Directly from an afterlife higher being:
"It should be emphasized that the recently arrived traveler is not without a body. As he looks

over himself, he will notice that he appears much as he did in the flesh. His body is complete, and he may even be wearing familiar clothing. There are some noticeable differences, however, from his usual physical state. His body looks similar to the way it did before, but it feels quite different. The body is formed of a finer stuff than your earthly variety and is free from any sensations of pain, illness, discomfort, fatigue or hunger.
(From
'Beyond the Veil'
by Judy Laddon)



FAITH IN HUMANITY RESTORED


NEW MEDIUMSHIP GROUP FORMING IN PHOENIX ARIZONA
AREI member Nicholle Caldwell is starting a 6 session mediumship class at the Rising Phoenix Spiritualist Church 1522 W Encanto Blvd Phoenix. The first four weeks will be on mental mediumship and the final two on other forms of mediumship. It begins April 5th-May 17th (2 weeks off-no class- 4/19 & 4/26) $10 a class all levels welcome. 7 pm - 9 pm. If interested email momgelic@gmail.com


HELPING PARENTS HEAL CONFERENCE IN ARIZONA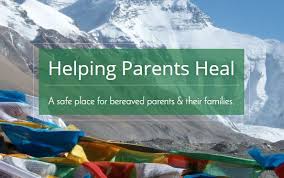 Only two weeks to go before the first Helping Parents Heal Annual Conference, April 13th-15th. The conference has been booked out for some time, but those of you who cannot get there in person can watch the 4 amazing Keynote speeches online at a time to suit you. But you must sign up now. Get a group together and share the love. Read more...




See Victor on Video
* Subscribe to Victor's Youtube Channel:
* What Happens When you Die
* Afterlife and Science
* Near Death Experiences- Evidence of the Afterlife?
* What You Must Know Before You Die
* David Thompson's Materialization
* Million Dollar Challenge
* The Afterlife on Trial
* A Lawyer on the Afterlife
* Suicide is not the answer
* Religion and the Afterlife
* Ghosts- Randi and closed minded skeptics when they die
* Zwinge Randi's Challenge Exposed ... Lawyer Explains
* Why Professor Richard Dawkins is Wrong
* God--the Evidence (Without Religion)
* Afterlife Without Religion
* Skeptics Demolished
* Afterlife Objections Demolished
* Ghosts- Randi and closed minded skeptics when they die
* Victor Zammit speaking at Speakers Corner
* Materialized Houdini speaks to Victor






FEEDBACK: (Three only).

1) Thanks for including the AREI meeting with Trisha (Robertson). She was so fantastic- we could listen to her for hours. She seems incredibly sincere.

2) Another wonderful report Victor Zammit and Wendy Zammit! I really can not imagine how much work it takes for the both of you to manage all the things you do. So thank you for that it is appreciated. C.S.

3) A FASCINATING CASE OF TEMPORARY POSSESSION? Keith Parsons. This was really interesting and something we don't hear a lot about.
TRISHA ROBERTSON PSYCHICAL INVESTIGATOR I have respect for her sense of humour, her investigations and the way they conducted them
QUANTUM PHYSICS AND THE AFTERLIFE Interesting and I would like to know more, as I had an experience with Danish physicist Niels Bohr; it took two years to understand the message.

TESTIMONY TO THE GENUINENESS OF THE SCOLE GROUP SPIRIT LIGHTS with American investigator, George Dalzell. It was interesting to learn about the wonderful evidence, the touching of light, the healing by the light and other evidence.
Marion Dampier Jeans.


HIGHLY INSPIRATIONAL MUSIC André Rieu performing the main title theme from The Godfather movie live in Cortona, Italy. About this highly inspired music, EJM said, "10 months ago. when I was a teenager I never understood how someone can cry during a musical performance. 25 yrs old now, I understand why, as I wipe away the tears from my face listening to this music which I can only describe as pure magic pushed to its extreme".


Whilst we encourage and we publish many papers and reports by afterlife researchers, we are not in a position to guarantee the accuracy of all claims. We accept the imputed claim that the afterlife and paranormal research done by the researchers is done in good faith. ALL WORK IS COPYRIGHT BY THE CONDITIONS SET AT THE GENEVA CONFERENCE ON COPYRIGHT.