March 23rd 2018


Last week's report and all previous reports

COMMENTARY: URGENT - ESPECIALLY IF YOU ARE A BUDDING AUTHOR We have received very serious complaints that authors are unconscionably being cheated by fraudulent publishing companies. Because many of our subscribers tell us they plan to write books about their afterlife experiences, this is a huge concern.
In one case, 30 authors who each invested between $9,000 and $35,000 of their own money with a "publisher" now feel they've been cheated. One (of many) stated: 'I haven't received 1 cent. I don't know anything. I don't know how many copies of the book were sold ... I don't know anything.'
Read more... Recently we have heard similar accounts from the USA.

To help people navigate their way through all the recent changes in the publishing industry, AREI directors have arranged a special online Zoom meeting this coming Sunday at 4 pm New York TIme, 9 pm London time, 7 am Monday Sydney time. See item below.


THE GIFT OF NDEs - YOU DON'T HAVE TO DIE TO EXPERIENCE YOUR TRUE HOME Denny Linn, Sheila Linn & Matt Linn talk about a practice of daily life reviews that helps them progress spiritually.





ROBIN FOY - PHYSICAL MEDIUMSHIP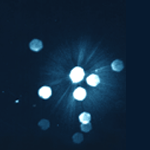 In his talk to our zoom group last week Robin Foy reported that his new group is starting to get some of the physical phenomena that defined the Scole Experiment. In his newsletter this month, he writes that in a sitting on March 15th they enjoyed "a prolonged display of spectacular Spirit Lights, and Meaningful Communication from members of the Spirit Team" and an apport of an old Newspaper - the Psychic World - from 13 years ago.



TESTIMONY TO THE GENUINENESS OF THE SCOLE GROUP SPIRIT LIGHTS American investigator, George Dalzell, who lives in Hollywood, traveled to England to testify to his experiences with the Scole Group at the home of Brian Hurst. He says he was most impressed by the materialised psychic lights that intelligently navigated around the room.






QUANTUM PHYSICS AND THE AFTERLIFE Quantum physics, also known as quantum mechanics, began in 1900 when Max Planck used the word 'quanta' to describe the units of force that kept subatomic particles together. It includes the work of Einstein and all the discoveries about what makes up the atom. One of the first discoveries was that atoms are not solid balls of matter. They are in fact almost entirely empty space.






ZOOM MEETING: DO YOU WANT TO PUBLISH A BOOK BUT DON'T KNOW WHERE TO START? The publishing industry is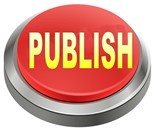 in the midst of rapid change and can be very confusing to people starting out. Next Sunday 25th March in AREI's online Zoom Global Gathering a panel of experts will give you the latest information (4 pm New York, 9 pm London, 7 am Monday Sydney - see times elsewhere)
Susanne Wilson will talk about global publishing scams and red flags to look for before paying thousands of dollars.
Craig Hogan will take you through the steps of publishing your own book.
Mary Holden will talk about changes in the global publishing industry.
Joe Higgins will talk about his experiences publishing with major publishers and self-publishing.
Susan Barnes will present updated information on the costs/benefits of publishing with leading organisations.
The discussion will go for 90 minutes and will be videoed. Please join us 10 minutes before starting time: https://zoom.us/j/759533292

SEE FULL PROGRAM OF NEXT WEEK'S ZOOM GROUPS




SUSANNE WILSON INTERVIEWED BY CAROLINE CHANG Awake 2 Oneness Radio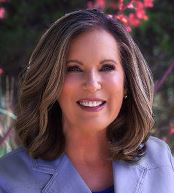 with evidence-based medium and spiritual teacher Susanne Wilson on Friday, March 23, 2018 at 7:00 PM EDT. (10 am Saturday Sydney time). This show has been pre-recorded. Susanne's mission is to empower people to use their intuition and to make their own direct connection with guides and loved ones in spirit. Her passion is teaching others how to connect with the spirit realm. She has participated in controlled scientific research with Dr. Gary Schwartz who states, "Susanne has been one of the best. Her skills as an evidential medium are complimented by her high integrity, credibility, and moral principles." Click here to listen to the show



TRISHA ROBERTSON PSYCHICAL INVESTIGATOR Tricia Robertson, former President of the Scottish Society for Psychical Research, has had many years of investigating every aspect of psychic phenomena. She is also a teller of fascinating stories many of which are featured in her books 'Things You Can Do When You're Dead!: True Accounts of After Death Communication', and 'More things you can do When you are Dead'. This was her talk to the AREI global gathering on zoom last Sunday.





POLTERGEIST 'A DISTURBED, NOISY SPIRIT' This is another area of psychical investigation. The behaviour of poltergeists ranges from the very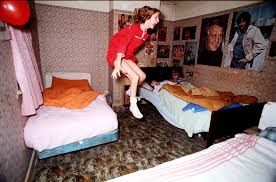 gentle to the very destructive. There have been tens of thousands of poltergeist incidents recorded from around the world. People have witnessed solid objects flying in the air, huge kitchen cabinets levitating, plates glasses and vases being smashed against the floor. Human voices are heard coming from unknown sources and some cases recorded matches being lit in front of witnesses—as if some invisible person was lighting them. These are the kinds of incidents that can terrify people who are not aware of what is happening. Read more....



A FASCINATING CASE OF TEMPORARY POSSESSION? Keith Parsons presents his research on the first documented case of possession reported to have taken place in the United States. Did the spirit of 18-year old Mary Roff, who died 12 years previously, really take over the body of 13-year old Lurancy Vennum for 3 months? And if so, what are the implications?





CROP CIRCLES I have always been impressed by the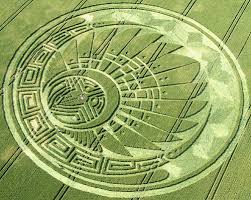 paranormal phenomenon of crop circles which have been found in some 70 countries. I do not accept that they are all man-made. I was just amazed with the intricacies and meticulous designs of some crop circles - and the strange electrical phenomena and effects on the crops are amazing. How they are made? Dr. Stephen Greer interviews Colin Andrews, crop circle researcher. Listen...



QUESTION: Are mediums contacting lower spirits and imposters?
Victor: That's a common belief among the fundamentalists,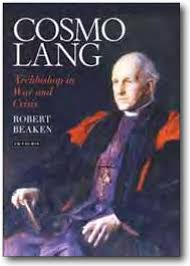 especially in religiously conservative Southern USA. The Christian Fundamentalists have NO EVIDENCE for that claim. Millions of ordinary people as well as highly gifted mediums and out of body explorers are making contact with loved ones and are able to pass on messages to those still alive. Christians in England, under the auspices of Bishop Cosmo Lang (pictured top left) last century, undertook a two-year intensive research project into this very issue. His committee of lawyers, scientists, other professionals and gifted mediums came to the conclusion that it is possible to make contact with crossed over loved ones. Read Report. And even the Catholic Church has quietly acknowledged that we can make contact with our loved ones.




CAN NEAR-DEATH EXPERIENCE BE SHARED? Kevin Williams of near-death.com writes: "One of the strangest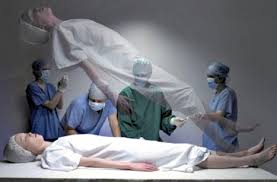 types of near-death experience (NDE) involves people who are not near-death at all. However, because they are in close proximity to a dying loved one, they often experience a portion of their NDE. Such experiences are called "shared death experiences" (SDEs)." The following information comes from some of the top near-death researchers on the subject of SDEs. Read more...




WILLIAM PETERS AND SHARED CROSSINGS The Shared Crossings Project teaches participants how to create the conditions for a conscious, connected, and loving end of life. It offers practices that lead to a deeper connection with loved ones and a greater acceptance of death—whenever it may come. Read more...


William will be presenting at the AREI Symposium in Scottsdale September 13th to 16th 2018





CELEBRATING KINDNESS
Could it be that simply watching someone else do a good deed inspires us to help out too? Research shows that our mood is elevated when we witness kindness, and we are more likely to do acts of kindness ourselves. Read more...




INTERNATIONAL PSYCHICS DIRECTORY 2018
click cover to access FREE ONLINE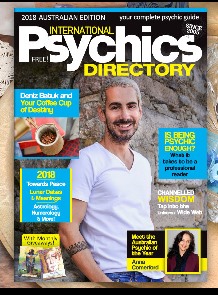 See Victor on Video
* Subscribe to Victor's Youtube Channel:
* What Happens When you Die
* Afterlife and Science
* Near Death Experiences- Evidence of the Afterlife?
* What You Must Know Before You Die
* David Thompson's Materialization
* Million Dollar Challenge
* The Afterlife on Trial
* A Lawyer on the Afterlife
* Suicide is not the answer
* Religion and the Afterlife
* Ghosts- Randi and closed minded skeptics when they die
* Zwinge Randi's Challenge Exposed ... Lawyer Explains
* Why Professor Richard Dawkins is Wrong
* God--the Evidence (Without Religion)
* Afterlife Without Religion
* Skeptics Demolished
* Afterlife Objections Demolished
* Ghosts- Randi and closed minded skeptics when they die
* Victor Zammit speaking at Speakers Corner
* Materialized Houdini speaks to Victor






FEEDBACK: (Three only).

1) Wonderful Afterlife Report, particularly the videos of George Meek and Robin Foy. Most interesting that the Scole type work is continuing, and the full reason it had to stop before because of getting information from the future which could alter it. Tony

2) Good read about Prof Hawkins. I hope he is now enlightened and will help people to be open-minded not like him. Helen.
3) Such a wonderful resource for all of us. Thank you. Linda

HIGHLY INSPIRED MUSIC - SUPERMARKET FLOWERS Ed Sheeran is a mega pop star who is as popular with baby boomers as with millennials. With his acoustic guitar and self-composed songs he brings back memories of 1960's folk music - Bob Dylan, Joni Mitchell, and even young John Denver. His videos on youtube have hits in the billions.

His song "Supermarket Flowers" was a personal tribute to his grandmother that was written from the viewpoint of his mother. His father first suggested that he should play the song at her funeral, which he did, and his grandfather then urged that it should be included in the album he was putting out. Expect to hear it at celebrations of life.


Supermarket Flowers
Ed Sheeran
I took the supermarket flowers from the window sill
I threw the day old tea from the cup
Packed up the photo album Matthew had made
Memories of a life that's been loved.
Took the get well soon cards and stuffed animals
Poured the old ginger beer down the sink
Dad always told me, "don't you cry when you're down"
But mum, there's a tear every time that I blink.
Oh I'm in pieces, it's tearing me up, but I know
A heart that's broke is a heart that's been loved.
So I'll sing Hallelujah
You were an angel in the shape of my mum
When I fell down you'd be there holding me up
Spread your wings as you go
And when God takes you back we'll say Hallelujah
You're home.
I fluffed the pillows, made the beds, stacked the chairs up.
Folded your nightgowns neatly in a case.
John says he'd drive then put his hand on my cheek
And wiped a tear from the side of my face.
I hope that I see the world as you did cause I know
A life with love is a life that's been lived.
So Hallelujah
You were an angel in the shape of my mum
When I fell down you'd be there holding me up
Spread your wings as you go
And when God takes you back we'll say Hallelujah
You're home.
Hallelujah
You were an angel in the shape of my mum
You got to see the person I have become
Spread your wings
And I know that when God took you back he said Hallelujah
You're home.
Whilst we encourage and we publish many papers and reports by afterlife researchers, we are not in a position to guarantee the accuracy of all claims. We accept the imputed claim that the afterlife and paranormal research done by the researchers is done in good faith. ALL WORK IS COPYRIGHT BY THE CONDITIONS SET AT THE GENEVA CONFERENCE ON COPYRIGHT.