June 29th 2018


Last week's report and all previous reports

COMMENTARY: THE INCREDIBLE WORK OF SONIA RINALDI For the last 30 years Sonia, based in Sao Paulo, Brazil, has been working with instrumental transcommunication. Like virtually all afterlife researchers, she has been getting no outside funding.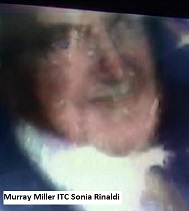 These days she is working with two transmitting stations from the spirit world and is recording clear messages in English and Portuguese from deceased children as well as spectacular visual images (see picture of Mr. Murray Miller left). Also she has found that she can get clear recordings, on tape, of voices of people who are in a coma or suffering from Alzheimer's or similar diseases. This work is at the cutting edge of science and has many practical applications.


SONIA EXPLAINS HER WORK IN HER OWN WORDS




The Afterlife Research and Education Institute is conducting a fund raising appeal to buy Sonia a new laptop and other equipment that she urgently needs for her laboratory, as well as to hire the help she needs to verify and publish her work. We are asking those of our readers who value afterlife evidence, and want to see more of it produced, to help. Join us in an online fundraiser with Susanne Wilson Saturday, July 14th in the USA and Sunday morning in Austalia. Read more...



IRREFUTABLE EVIDENCE: EMERGING NEW SCIENCE Theoretical physicist Professor Amit Goswami writes: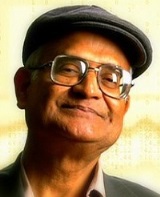 "Materialist science takes it as its basic axiom that everything is matter. We have literally managed to train a whole generation of students on the idea that everything is material; but this Newtonian world view that has shaped our understanding for centuries is now giving way to the revelations of quantum physics which goes beyond materialism; to show that consciousness, not matter, is the ground of all being." Read more on Dr Goswami's website The Centre for Quantum Activism.



BRILLIANT AFTERLIFE VIDEO Dan Drasin's wonderful video about EVP and ITC Calling Earth

first came out in 2014 but he has added sections to it twice. You can see it on Vimeo at https://vimeo.com/101171248. Lovely to see German physicist and ITC pioneer, Dr. Ernst Senkowski, Tom and LIsa Butler and Alexander MacRae. And don't miss the most impressive stunning 5 minute conclusion "What Does it all Mean?" at 1 hour and 30 minutes.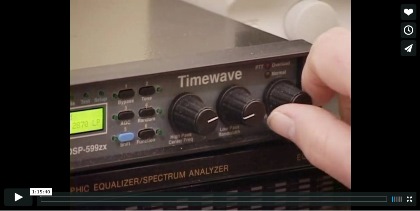 DAN DRASIN TALKS TO CHICAGO IANDS
Parallel to Dan's professional life has been an abiding interest in paranormal phenomena and anomalous experiences. This started as a result of numerous precognitive dreams during his childhood. Dan eventually became a keen investigator of the UFO phenomenon and later developed an abiding interest in various facets of afterlife research. Since the passing of his former partner, Jane, in 2007, Dan has received a number of unmistakable communications from her.





THIS WEEK'S AREI ZOOM GROUPS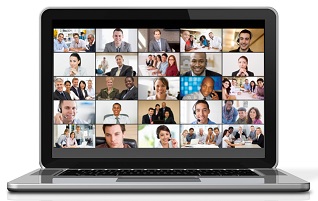 Tonight (Thursday U.S. time) at 9.30 p.m. Eastern time 6.30 pm Pacific time 11.30am Sydney time our regular physical mediumship group will meet.

In Sunday's Global Gathering our guest will be Ann Harrison. Her subject is physical mediumship and the wonderful books and CDs she publishes at Saturday Night Press. Join us at 2 p.m. Pacific time; 5 p.m. New York Time; 10 p.m. London time. Monday 7 a.m. Sydney time.
Access meetings https://zoom.us/j/7595332928
For more details, other times and other meetings www.victorzammit.com/zoom



VISITORS FROM THE OTHER SIDE WITH TOM HARRISON Ann Harrison is now sharing the wonderful experiences of physical mediumship that she and her late husband, Tom Harrison, shared over many years. She has also written an inspiring book about her communications with Tom since his transition called Harrison Connections.






ALMOST FORGOTTEN PHYSICAL MEDIUMS FROM THE USA While many of our readers are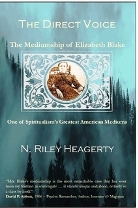 familiar with the wonderful work of independent direct voice medium Leslie Flint, few would have heard of the incredible Mrs Elizabeth Blake. Based in Ohio, USA, she worked non-stop for nearly sixty years, from 1860 to 1920. In that time it is claimed that she sat for more than 200,000 people. Fortunately a comprehensive (over 200 page) record of her work has been preserved in the Proceedings of the American Society for Psychical Research (download a pdf copy). With the exception of her night circles, which she held usually when requested, she sat in broad daylight. Riley Heagarty has made available a record of her work in his wonderful book 'The Direct Voice'.



ROSEMARY ELLEN GUILEY ON THE ART OF BLACK MIRROR SCRYING Rosemary will be presenting and conducting two workshops at the AREI Symposium 13th-16th September, 2018. Book workshop places here.





THE KIND OF LIFE YOU LEAD WILL DETERMINE YOUR CONDITIONS IN THE AFTERLIFE "I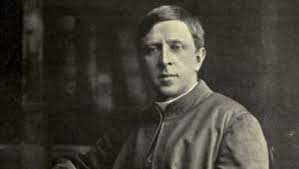 discovered when I entered these beautiful realms of the spirit world that it was not the influence of religious 'faith' which had brought me here, nor any adherence to ecclesiastical laws or 'commandments' but something much deeper, and sounder, and safer - indeed, the ONLY safe thing, namely, the KIND OF LIFE I had led while I was incarnate." (Mons. Hugh Benson, 'More Light' '95 Ed.P.29)



SECURING A PLACE IN THE LIGHT
QUESTION: You have always said that if we want to increase our vibrations - becoming more spiritual - making our aura brighter - we have to help others. What do you mean by that?
Victor: You are constantly being presented with opportunities to be sensitive to the needs of others - on a bus, a city street, at work, with friends. You have the opportunity to be courteous to strangers and to fellow motorists while driving. These small interactions are important to you for they set the tone of ALL your relationships. Ask yourself: am I kind to strangers? Do I respond courteously to others? Am I sensitive to the emotions of passing people generally and specifically? Do
I offer polite help where it is needed anywhere? Your answers to these questions will give you a clue about all your relationships with family, acquaintances and friends and with people generally. The critical thing if you want to increase your level of vibrations (spirituality) to guarantee a place in the Light on crossing over, is to eliminate selfishness, ego and cruelty. Guaranteed, the positive energies you create with and for others will be reflected in your own etheric vibrations and in your aura.. Read more about other ways to advance spiritually..


ARTHUR FINDLAY'S MASTERPIECE
'THE CURSE OF IGNORANCE in two volumes: A History of Mankind - From primitive times to the end of the Second World War' IS NOW ON-LINE


"The aim of this book is to increase knowledge, as only by education, along the path of what we know to be true, can ethical conduct the world over rise to a level which will bring to everyone security, peace, contentment, and happiness. Most of our troubles come from ignorance, and from lack of knowledge of how we all should live together wisely, happily and contented, free from sickness, poverty and war. As ignorance is the root of most of the misfortunes which beset us, nothing is more important than the increase of knowledge, because this leads to wisdom, the source of happiness." Read more...



DIRECTLY FROM THE HIGHER LEVELS OF THE AFTERLIFE DIMENSION "I come from a realm where all is light and colour, where hearts sing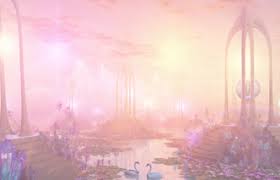 with the sheer joy of living, where all are busily engaged in congenial pursuits, where all the arts flourish, where each is imbued with the idea of service, with sharing what he/she has with those who have it not, where there is an intensity and vitality, a joy and radiance in well-doing. Here - on physical earth - I see only a world filled with sorrow that should be full of happiness, darkness where there should be light, hunger where there should be plenty. The Great Power has provided everything and yet there are those who prevent its distribution. There are obstacles which must be swept away." ('The Philosophy of S.Birch' - a highly credible afterlife intelligence.)


This description above is very similar to that by Jurgen Ziewe of the 'superdimensions' He provides a thirty minute deep meditation soundtrack to shift you into a higher dimension - using Beta-Alpha-Theta Binaural Sounds and Trance-inducing Rhythms. Listen...





MEDIUM LOUISE HERMANN 2 DAY EVENT SYDNEY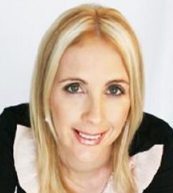 Those who know Louise will tell you that she is a most dedicated and genuine medium, healer and spiritual teacher. We totally applaud her new venture which will enable your spirit to come forward and provide you with guidance and understanding of your soul purpose and who you are.
Dates: Saturday 4th August (Day 1) and/or Sunday 5th August (Day 2) 2018
Time: Arrive 9:45am for a 10am sharp start. The day will include morning tea, lunch and afternoon tea and will finish at 4pm.
Venue: Drummoyne Oval Community Facility (next door to Drummoyne Community Centre)
Read more..




See Victor on Video
* Subscribe to Victor's Youtube Channel:
* What Happens When you Die
* Afterlife and Science
* Near Death Experiences- Evidence of the Afterlife?
* What You Must Know Before You Die
* David Thompson's Materialization
* Million Dollar Challenge
* The Afterlife on Trial
* A Lawyer on the Afterlife
* Suicide is not the answer
* Religion and the Afterlife
* Ghosts- Randi and closed minded skeptics when they die
* Zwinge Randi's Challenge Exposed ... Lawyer Explains
* Why Professor Richard Dawkins is Wrong
* God--the Evidence (Without Religion)
* Afterlife Without Religion
* Skeptics Demolished
* Afterlife Objections Demolished
* Ghosts- Randi and closed minded skeptics when they die
* Victor Zammit speaking at Speakers Corner
* Materialized Houdini speaks to Victor




FEEDBACK: (Three only)



1) Victor, I love the content of your reports and I feel gratitude for all that you and your wife Wendy do! Thank you !! Danielle.

2) Once again, an excellent Friday Afterlife Report, I enjoyed Rosemary Brown by Keith Parsons. We have forgotten the many wonderful ways of communication. I liked the way Keith Person said: if books can be written from the other side, why not music? Keith Parsons is so right, why not? Marion Dampier Jeans.

3) What a wonderful report, as usual. Thank you so much, Victor and Wendy!!! I especially loved your new theme on prisoners and therapy dogs. It is a special interest of mine. Maria


HIGHLY INSPIRATIONAL MUSIC: FABULOUS CELTIC WOMAN MUSIC: Musically just indescribable; visually absolutely stunning - sweet and nostalgic"Fields of Gold". Make your day to-day!





Whilst we encourage and we publish many papers and reports by afterlife researchers, we are not in a position to guarantee the accuracy of all claims. We accept the imputed claim that the afterlife and paranormal research done by the researchers is done in good faith. ALL WORK IS COPYRIGHT BY THE CONDITIONS SET AT THE GENEVA CONFERENCE ON COPYRIGHT.