July 20th 2018


Last week's report and all previous reports

COMMENTARY - SCIENCE HAS NEVER DISPROVED THE EVIDENCE FOR THE AFTERLIFE We are now in the 19th year of the twenty-first century, with over 150 years of 'recent' paranormal research. Whilst the noise from the closed minded skeptics is not what it used to be, we still find some closed minded skeptics trying to deride the existence of the afterlife without showing why the evidence for the afterlife and the paranormal ought not to be accepted.

BUT TRUTH IS WINNING Scientists, academics, movie stars, celebrities of all kinds, and people from all walks of life now are open about their acceptance of the paranormal. I submit that the reason for the continued presence of those relatively few skeptics is that some of the materialist media - which are primarily owned by skeptics - support their negativity. But if you look at the number of popular magazines and movies that feature afterlife themes you will see that NDEs, mediumship, and all things PSI have well and truly entered mainstream consciousness.

ALL TRUTH PASSES THROUGH THREE STAGES. First, it is ridiculed. Second it is violently opposed (we seem to be coming to the end of this stage). Third, it will inevitably be accepted as being self-evident.
PIM VAN LOMMEL ON NON-LOCAL CONSCIOUSNESS AND THE NDE
Pim Van Lommel, M.D. worked from 1977-2003 as a cardiologist. In this video he details his research into near-death experiences and outlines the scientific and spiritual implications of consciousness being independent of brain functioning.
DO CHILDREN HAVE NDEs?
According to IANDS, the best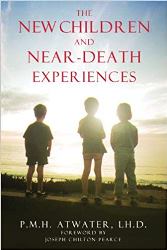 research so far indicates that about 85% of children who experience cardiac arrest have an NDE. With improving cardiac resuscitation techniques, more and more children are surviving cardiac arrest. More children who have had NDEs are alive today than ever before, and the number is likely to increase because of improved resuscitation techniques. Apparently, youngsters of any age can have an NDE. Very young children, as soon as they are able to speak, have reported NDEs which they had as infants or in the process of being born.
Read about the effects.
CAROL BOWMAN ON CHILDREN'S PAST LIVES
An absolutely fascinating presentation.
Carol comes across as grounded, credible and very genuine.

ARTHUR FINDLAY DESCRIBES THE PROCESS OF DYING
"Death is as easy and as simple as going to sleep and then awakening. Our etheric-spirit body slips out of the physical body, carrying the mind with it, and we awake to our new surroundings to find our friends and relations ready to help and instruct us in our new life. Death is simply the severance of this etheric-spirit body from the physical body. The (dead) physical body returns to the earth, and the etheric-spirit body, controlled by the mind, continues to function in the afterlife ... We therefore continue to exist as separate thinking units in the afterlife etheric world, much as we do to-day here on earth, but with new surroundings ..." Arthur FIndlay "On the Edge of the Etheric".
JULIA ASSANTE: THE LAST FRONTIER - EXPLORING THE AFTERLIFE AND TRANSFORMING OUR FEAR OF DEATH
When Julia's partner died, he began communicating with her and took her on an incredible journey. A wonderful guide to after-death communication and more. Highly recommended.




SONIA RINALDI'S FUNDRAISER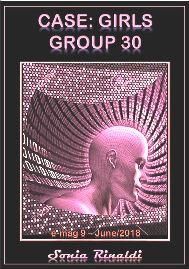 Last week's online seminar for Sonia Rinaldi was a resounding success. Everyone was bowled over by the clarity of the images and voices that she is receiving through the North American station with the help of Mr Tesla. Here is the new link for The Girls
of Group 30 which went down when her website was updated this week.

And here are some recent images she has received that have not yet been identified. View images. We will be continuing to raise money for Sonia's work right up to the Symposium where she will be presented with a check. We would appreciate even a small donation here (you can include a message where it says special instructions).




THIS WEEK'S AREI ZOOM GROUPS
The full program for this week's zoom groups is at www.victorzammit.com/zoom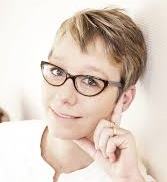 Our guest this week on the European/UK/Australian group (Sunday at 10 a.m. London time, 7 p.m. Sydney time) will be physical medium Nicole De Haas. She will be talking about about two brilliant physical mediums, Indridi Indridason and Alec Harris. She will also be sharing examples of physical healings performed by different mediums.

Our guest on the Global Gathering this week (Sunday at 2 p.m. Pacific, 5 p.m. Eastern, 10 p.m. London Monday 7 a.m. Sydney) will be Mark Pitstick D.C. You can access both of these meetings by clicking on https://zoom.us/s/7595332928




SOUL PROOF EVIDENCE Dr. Mark Pitstick gives evidence that the soul never dies and is immortal. He discusses what motivated him to find soul proof evidence and share it with others. He will be presenting at the AREI Symposium in Scottsdale Arizona September 12-16th 2018.






AFTERLIFE INVESTIGATOR GEORGE MEEK
Mark Macy, ITC researcher who knew George Meek writes: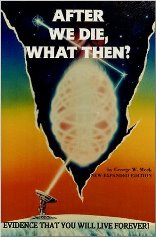 "Meek spent many hours in his large basement office piecing together roadmaps of the spirit worlds from the vast knowledge he had gained from his research. He had discovered that the actual locations of Heaven and Hell were not somewhere out there in distant space nor hidden away deep inside the Earth, but right here, all around us. He knew that mystics over the centuries have had an intimate knowledge of the fact that many universes interpenetrate our own physical universe, but they didn't know how to explain it to the world; humanity until now had always lacked the technological background to understand how this interpenetration worked…" Read more...




WE GROW YOUNGER IN THE SPIRIT WORLD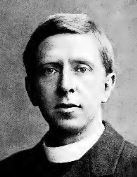 "Perhaps one of the most heartening, reassuring of feelings that we in the spirit world can harbour is the feeling of permanence. Firstly, as to ourselves. We are incorruptible. We have shed our earthly and corruptible bodies as we entered the spirit world, and we stand as we truly are, incorruptible. We do not age. On the contrary, we grow younger if we should happen to have passed our prime of life when we left the earth. That in itself is something in which to make one rejoice, but most of all, to make one feel securer and permanent. Our clothes do not wear out, or deteriorate in any way ..." (Mons. Hugh Benson, Here and Hereafter, 88 Ed.p 52)




WHAT IS PARAPSYCHOLOGY?
John G. Kruth, Executive Director of the Rhine Research Center, provides a brief introduction to the scientific study of psi phenomena and the field of parapsychology.





SILVER BIRCH ON RELIGION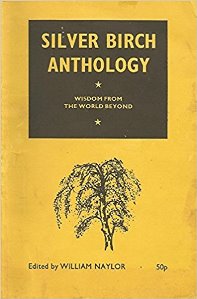 "Religion is to serve the Great Spirit by serving His children. Religion has little to do with the conventional ideas of your world. Religion is that which enables the Great Spirit in you to be revealed in your life. Religion is that which increases the tie between you and the Great Spirit and between you and His other children. Religion is that which makes you go out into your world and give service wherever you can. Religion is service, and service is religion." (Silver Birch Anthology, 100-1)




MISQUOTING JESUS IN THE BIBLE
Professor Bart D. Ehrman has written widely on issues of the New Testament and early Christianity at both an academic and popular level, much of it based on textual criticism of the New Testament. His thirty books include three college textbooks and six New York Times bestsellers including Misquoting Jesus and How Jesus Became God. More than two million copies of his books have been sold, and his books have been translated into 27 languages.




VOLUNTEERS NEEDED FOR THE SOUL PHONE PROJECT
The Soul Phone Project is looking for volunteers with
1. social media skills to publicize:
a. SoulPhone R & D updates
b. Greater Reality Living groups
2. IT skills (computer and software) especially one or more of the following:
a. WordPress
b. Business Catalyst
c. WIX
Please email mark Pitstick at his personal email address: mark at soulproof.com
See Victor on Video
* Subscribe to Victor's Youtube Channel:
* What Happens When you Die
* Afterlife and Science
* Near Death Experiences- Evidence of the Afterlife?
* What You Must Know Before You Die
* David Thompson's Materialization
* Million Dollar Challenge
* The Afterlife on Trial
* A Lawyer on the Afterlife
* Suicide is not the answer
* Religion and the Afterlife
* Ghosts- Randi and closed minded skeptics when they die
* Zwinge Randi's Challenge Exposed ... Lawyer Explains
* Why Professor Richard Dawkins is Wrong
* God--the Evidence (Without Religion)
* Afterlife Without Religion
* Skeptics Demolished
* Afterlife Objections Demolished
* Ghosts- Randi and closed minded skeptics when they die
* Victor Zammit speaking at Speakers Corner
* Materialized Houdini speaks to Victor

FEEDBACK: (Three only).
1)Rotsen Sajol Thank you Victor for the inclusion of Sonia Rinaldi report this week
2) I say this all the time. We are in a spiritual dimension because we are spirits disguised as a human. Linda
3) Thank you, Victor and Wendy. Keep spreading the knowledge. Niles.


HIGHLY INSPIRATIONAL MUSIC: 'My Love' by Julio Iglesias and Stevie Wonder. This song speaks to our inner knowing.


Whilst we encourage and we publish many papers and reports by afterlife researchers, we are not in a position to guarantee the accuracy of all claims. We accept the imputed claim that the afterlife and paranormal research done by the researchers is done in good faith. ALL WORK IS COPYRIGHT BY THE CONDITIONS SET AT THE GENEVA CONFERENCE ON COPYRIGHT.