January 26th 2018


Last week's report and all previous reports

COMMENTARY: LEVELS OF PROOF
Our legal system has set up three different standards for evidence.
1. PRIMA FACIE
(On the Face of It): This is similar to the anecdotal level of evidence. It is the weakest test of evidence not reaching up to 50%
2. ON BALANCE OF PROBABILITIES
This is the test in civil (personal) disputes. It means more likely than not, more than 51%. The Church uses this test of evidence for their beliefs.
3.
BEYOND REASONABLE DOUBT
This is the test of evidence used in all criminal cases in the Western world and in those legal systems which follow the British model. The judge or jury will have to decide if the evidence presented makes a case beyond a reasonable doubt - say 90% convincing. If they have even 10% doubt, they have to find the defendant not guilty of the offence.

HOWEVER
having spent almost thirty years studying the evidence for the afterlife I have reached the conclusion that the evidence, taken as a whole, reaches a whole new standard:
BEYOND ANY DOUBT WHATSOEVER.
VERIDICAL NEAR-DEATH EXPERIENCE
One of the strongest lines of evidence that consciousness does not depend on the brain is the fact that many people are able to accurately report things that happen when they are "brain dead". These reports seem to have additional weight when they come from respected surgeons. In this video, Dr. Lloyd Rudy, a pioneer of cardiac surgery, tells stories of two patients who came back to life after being declared dead, and what they told him. For more examples of similar experiences see
The Self Does Not Die
.
'ALL MOTION IS RELATIVE'
Our yearly reminder that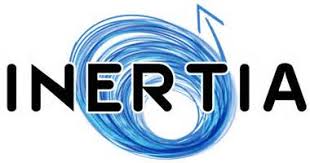 'inertia' creates a gap. Some highly materialistic scientists, on the one hand, and conservative theologians, on the other, find that the gap between their beliefs and the evidence for the afterlife is getting bigger and bigger all the time. But all motion is relative. It may be that they have widened the gap by STANDING STILL - by not keeping up with post-materialist science and investigating the afterlife evidence!
DR. ALAN ROSS HUGENOT ON THE NATURE OF CONSCIOUSNESS Dr. Hugenot holds a Doctorate of Science in Mechanical Engineering. He tells us about his near-death experience and that following it he ended up being a medium. The video also includes footage of Dr. Pim von Lommel, Dr. Peter Russell, Dr. Gary Schwartz, Dr. Russell Targ, and others.






THIS LIFE NEXT LIFE This video documentary, 'This Life, Next Life', covers the Cross Correspondences, the Scole Experiment, drop-in communicators, EVP, the mediumship of Mrs. Leonora Piper, together with a discussion of brain and mind. Are they the same or different? Interviews with Prof. David Fontana & Prof. Archie Roy, (former presidents of the SPR); Victor Zammit, former Australian attorney; Robin Foy, the Scole Group leader; Dr. Anabela Cardoso, Editor of the ITC Journal; Prof. Bruce Greyson of the University of Virginia; and Dr. Peter Fenwick – a consultant neuro-physiologist.





RESEARCH HELP NEEDED Keith Parsons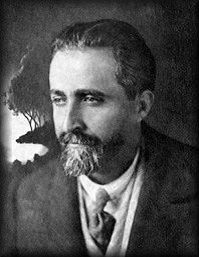 (above) is making another documentary, this time about about physical medium, Carmine Mirabelli. He has done all the basic and online research but he can't locate two famous photos of materialised figures. He writes: "The ones I need are the materialisation of Bishop Barros and the materialisation of De Souza's daughter." If anyone can help with these two photos only (we have many others) please email us books@victorzammit.com



AREI ZOOM GROUPS WEEK STARTING JANUARY 26th Like-minded people will be gathering together all over the world this week to share afterlife experiences, learn skills and make new friends. This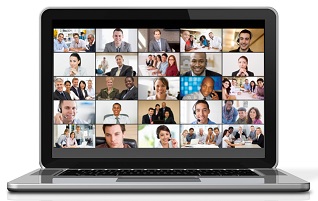 week in the UK/EUROPE meeting we will have a talk and demonstration of trance mediumship. In the Global Gathering, Rob Blackburn will be beginning his research about guides, helpers, healers and other entities who make up the spirit teams of both physical and mental mediums. Come along and share what you know about your own gudes. Details and full program and videos of past zoom meetings at victorzammit.com/zoom/



MEDIUM ESTELLE ROBERTS SPEAKS FROM THE AFTERLIFE Famous Spirit Medium, Estelle Roberts, who died in 1970, returned through direct voice medium Leslie Flint to speak to her long-time friends, Ida and Louise Cook, in 1972. With over 50 years experience, she often demonstrated her clairvoyance and trance work to packed venues, including the Royal Albert Hall. Here, she returns to speak in depth - but only a whisper - to share her philosophy on the great responsibility of being a Medium and the importance of the home circle.





WHAT HAPPENS WHEN YOU DIE: IMPORTANT INFORMATION DIRECTLY FROM THE AFTERLIFE "In our world thought is the building material that creates everything that exists. So whatever you think is there. People who come here with greed and desire for power still have them until they learn that it is useless. When they are ready to be released from this earthbound condition, they can be helped.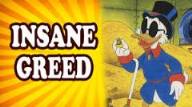 The trouble is that lust for power and greed chain them to earth. Though materially dead, they are spiritually dead as well. They are nearer to your world than they are to us. Unfortunately, they can harm those like themselves in your world who are concerned only with greed and power." (S. Birch)



A WAY TO RISE ABOVE THE DRAMA
Do you find yourself getting caught up in other people's dramas? Metaphysical teacher Suzanne Giesemann shares a simple trick to take you out of judgment and into a place of peace.





LOVE IN THE AFTERLIFE I am living with my soul mate and love him dearly. Tell me, is there love in the afterlife? Is there romance? I'm very eager to know that.

Victor: Guaranteed, there will be love - and romance - on crossing over. Love, we are informed from the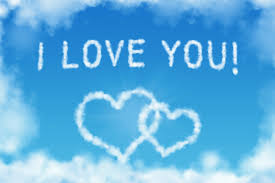 other side, is the most powerful force in the universe and physical death cannot destroy love. Soul mates - whose relationship is a spiritual heart to heart love-connection will continue their love in the afterlife dimension for a long, long time. During the 1990s information coming though the Luxembourg ITC communications confirmed "You do not put away your sexuality, as it is a truly human characteristic. Sexual partnerships exist, provided both partners harmonize and desire it." Read more...



YOUNG MAN CONVINCED BY EVIDENTIAL MEDIUMSHIP READING Christian was a young man interested in the paranormal who nevertheless thought that the things mediums said in a demonstration by "The Three Mediums" could apply to anyone in the audience. And then he received overwhelming personal evidence.





NO ETERNAL HELLFIRE AND EVERY SOUL HAS THE OPPORTUNITY TO PROGRESS As the

higher spheres had created all the beauties of those realms, so had the denizens of these lower spheres built up the appalling conditions of their spirit life. There was no light in the lowest realms; no warmth, no beauty. But there is hope - hope that every soul there will progress. It is in the power of each soul to do so, and nothing stands in the way but himself. It may take him countless thousands of years to raise himself one inch spiritually, but it is an inch in the right direction. (Mons Hugh Benson Life in the World Unseen)



XENOGLOSSY What are we to make of people who suddenly start speaking in a language they have never learned? "I came across this patient in hospital (a blue-eyed blonde) in the hospital bed coming out of an anesthetic speaking in the Italian language. She said she never learned the Italian language, she never had Italian friends and she never went to Italy." Dr. Peter Ramster (Past Life Researcher, author and film maker). Although rare, there are several verified cases.





HOW GRATEFULNESS CREATES HAPPINESS Hans Willhelm explains how gratefulness raises our vibrations and counteracts "the constant drip of terrible hopeless news".







See Victor on Video
* Subscribe to Victor's Youtube Channel:
* What Happens When you Die
* Afterlife and Science
* Near Death Experiences- Evidence of the Afterlife?
* What You Must Know Before You Die
* David Thompson's Materialization
* Million Dollar Challenge
* The Afterlife on Trial
* A Lawyer on the Afterlife
* Suicide is not the answer
* Religion and the Afterlife
* Ghosts- Randi and closed minded skeptics when they die
* Zwinge Randi's Challenge Exposed ... Lawyer Explains
* Why Professor Richard Dawkins is Wrong
* God--the Evidence (Without Religion)
* Afterlife Without Religion
* Skeptics Demolished
* Afterlife Objections Demolished
* Ghosts- Randi and closed minded skeptics when they die
* Victor Zammit speaking at Speakers Corner
* Materialized Houdini speaks to Victor


FEEDBACK: (Three only).

1) "Thanks for all your work in sharing so much information about the afterlife. It is a wonderful service to mankind (I have purchased several copies of your book to share with friends). Joy and Peace Always."
David, Montana
(2) "Yes, Victor, with my work I have had spirit come through asking for forgiveness which helps the sitter as well as the spirit person. It's all about karma! Imagine having to come back and do it all over again if the lesson isn't learned?!
Someone asked me when do you know you are through with forgiving a particular person? Spirit's response: When there is no more emotional attachment to the person you are in the process of forgiving. Interesting test, isn't it?
Best wishes." Carolyn

3) "FANTASTIC videos by Craig Hogan! He did an incredible job. How can anyone in his/her right mind deny the evidence for brain/mind distinction after viewing these videos? Impossible! Well done Craig!"
Ken


HIGHLY INSPIRATIONAL MUSIC We remember GLEN CAMPBELL (April 22, 1936 – August 8, 2017) whose hits "Gentle on My Mind", "By the Time I Get to Phoenix", "Wichita Lineman", "Dreams of the Everyday Housewife" and "Rhinestone Cowboy" made him a household name during his 50 years in the music business. Glen's last years were challenging after he developed Alzheimer's. This song, "Try a Little Kindness", is one of his best.


Try a Little Kindness -
If you see your brother standing by the road
With a heavy load from the seeds he's sowed
And if you see your sister falling by the way
Just stop and say, you're going the wrong way
You got to try a little kindness
Yes show a little kindness
Just shine your light for everyone to see
And if you try a little kindness
Then you'll overlook the blindness
Of narrow-minded people on the narrow-minded streets
Don't walk around the down and out
Lend a helping hand instead of doubt
And the kindness that you show every day
Will help someone along their way
You got to try a little kindness
Yes show a little kindness
Just shine your light for everyone to see
And if you try a little kindness
Then you'll…

Whilst we encourage and we publish many papers and reports by afterlife researchers, we are not in a position to guarantee the accuracy of all claims. We accept the imputed claim that the afterlife and paranormal research done by the researchers is done in good faith. ALL WORK IS COPYRIGHT BY THE CONDITIONS SET AT THE GENEVA CONFERENCE ON COPYRIGHT.