February 2nd 2018


Last week's report and all previous reports

COMMENTARY: A CHALLENGE TO THE GENIUSES OF MATERIALIST SCIENCE You are on record for stating that human beings came about because of 'evolution.' That may be so, but could some genius materialist explain the power and the energy that is behind the actual evolutionary process for species to have continued to evolve? So far, in twenty-five years, no genius materialist scientist has been able to explain the intelligence behind the 'growth' of all living things. Materialist scientists regard it as one of nature's 'mysteries'. But theists accept that the 'universal energy force' which some people call 'God' is responsible for all evolutionary and growth processes. Write to victorzammit2@gmail.com




PHYSICIANS' UNTOLD STORIES Amy Torres interviews Dr. Scott Kolbaba, who speaks about the spiritual side of medicine. Dr. Kolbaba is the author of "Physicians' Untold Stories" a book about the miraculous experiences which doctors are hesitant to share. Dr. Kolbaba's website.






RELIGION IN THE HIGHER SPHERES "We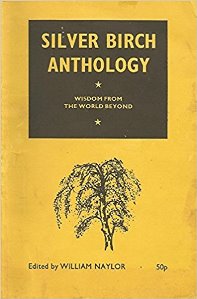 require no popes, no archbishops, no priests, no clergymen, no churches, no temples, no synagogues. We build no system of theology. We enunciate simple truths and we are determined that, given the instruments, these truths will continue to permeate every form of society, so that all men can be free in body, mind and all the things which have divided mankind and caused war and chaos and confusion. It is just the simple truth about their own natures. and yet it is possessed by the few and not by the many ..." (from Silver Birch Anthology).



DAVE BENNETT - EXPERIENCES IN THE LIGHT AND VISIONS OF THE FUTURE A fascinating talk from a near-death experiencer.






WE AS INDIVIDUALS CAN NEVER BE DESTROYED EVEN IF OUR WORLD IS DESTROYED "Consciousness is

eternal. No life can be destroyed. Therefore the life of the mind ... is eternal. If nuclear bombs destroyed your world, so that living creatures could no longer survive on its face, then you spirits who require physical expression for your growth would be given a new world. There are many planets besides your own, and vast numbers, millions of them, already support life much like your own. But do not despair. People do not have the power to destroy the human race...It is here to stay."(from Beyond the Veil, Judy Laddon).



FINDING PSYCHIC SOLDIERS According to Joe McMoneagle, when the military wanted to identify soldiers who had psychic abilities for the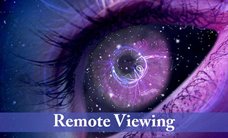 Stargate Project (1978–95) they looked for combat soldiers who had been popular leaders in dangerous circumstances and had survived for far longer than average. They were also interested in those who had a near-death experience, since enhanced psychic functioning is one of the common side effects of NDEs.




TESTING JOE McMONEAGLE Interesting video which shows how to set up a remote viewing experiment by photographing 6 different locations and choosing one at random. Read more about Joe.


QUESTION: CHILDREN'S MEMORIES OF PAST LIVES
Victor, how reliable is the information which comes from children who claim to remember past lives?
Victor:
There have been many highly qualified and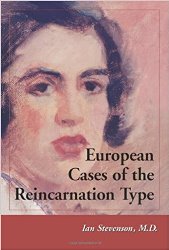 thorough investigators who checked out the information that children brought up about remembered past lives.
Dr. Ian Stevenson
interviewed over four thousand children from the United States, England, Thailand, Burma, Turkey, Lebanon, Canada, India and other places. They were selected because they claimed that they could remember a number of incidents from a past life. He checked documents, letters, autopsy records, birth and death certificates, hospital records, photographs, newspaper reports and the like. Reporters traveled with him and his work was checked and double checked by his colleague,
Dr. Jim Tucker
. Read more and
see videos.
AFTERLIFE BOOKS WORTH READING
This 26 minute illustrated presentation suggests reading material you might like if you are interested in the subject of life-after-death evidence. It contains spoken extracts from various books. Currently, it is one of ten documentaries made by Keith Parsons on evidence for the survival of consciousness beyond the death of the body. You can see all his videos by clicking on this Youtube link.






THIS MONTH'S GROUND OF FAITH IS PACKED FULL OF INTERESTING ITEMS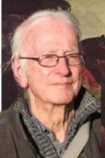 Editor: The Rev. Michael Cocks. Advisory Editor: Michael Tymn. Subject: Open-minded Christian spirituality. This month, Saint Stephen (who spoke directly to Rev. Cocks through a trance medium) answers questions; how child prodigy Alma Deutscher, and others, enlarge our understanding of Spirit. Read more...



WHAT'S AN ANGLICAN PRIEST DOING SITTING WITH A TRANCE MEDIUM?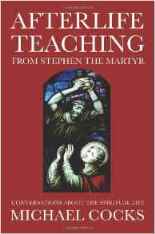 Michael Cocks has been an Anglican Priest for 60 years but sees his faith as the same pursuit as the higher forms of Hinduism, Buddhism: all seeking to be part of the universal mind or spirit. "Stephen's message is very similar to that of the Franciscans: the higher we go, the more we are each other; the lower we go, the more separate we are…" Listen as Michael talks with Alex Tsakiris on Skeptico.




ONENESS AND NON-LOCALITY WITH DEEPAK CHOPRA






EXPERIENCES OF ONENESS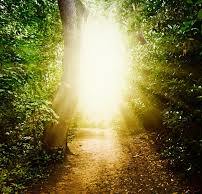 Many studies now suggest that experiences of states of oneness, transcendence or cosmic consciousness are very common and up to 40% of people have them at some time in their life. One theory is that the brain acts as a reducing valve which sometimes gets turned off by music, beauty, meditation etc. To provide a safe place for scientists to share their experiences, Professor Tart created T.A.S.T.E. - the Archives of Scientists' Transcendent Experiences which now contains accounts of almost a hundred such experiences. Read more...

MEDIUM ROBERT GOODWIN SHARES HIS KNOWLEDGE OF TRANCE Rob Goodwin has just alerted me to Kathy Beltran's 30 excellent interviews with trance mediums, including this one. See her Youtube channel Sacred Dance With Trance.






INSPIRATION AND PHILOSOPHY FROM THE UNSEEN WORLD Nicole De Haas is an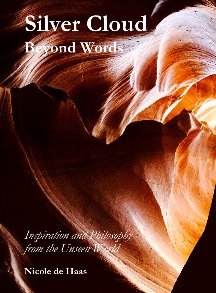 accomplished mental medium and developing physical medium from the Netherlands. She has worked all over the world and at the Arthur Findlay College where she trained. The book contains words from her guide, Silver Cloud, received through trance mediumship. It shows that the Spirit World always finds ways and knows the way if we listen to it and to the whispers of our own soul. Read extracts from the book (click "paperback").
See Victor on Video
* Subscribe to Victor's Youtube Channel:
* What Happens When You Die
* Afterlife and Science
* Near Death Experiences- Evidence of the Afterlife?
* What You Must Know Before You Die
* David Thompson's Materialization
* Million Dollar Challenge
* The Afterlife on Trial
* A Lawyer on the Afterlife
* Suicide is not the answer
* Religion and the Afterlife
* Ghosts- Randi and closed minded skeptics when they die
* Zwinge Randi's Challenge Exposed ... Lawyer Explains
* Why Professor Richard Dawkins is Wrong
* God--the Evidence (Without Religion)
* Afterlife Without Religion
* Skeptics Demolished
* Afterlife Objections Demolished
* Ghosts- Randi and closed minded skeptics when they die
* Victor Zammit speaking at Speakers Corner
* Materialized Houdini speaks to Victor






FEEDBACK: (Three only).
1) Thank you Victor and Wendy, it seems more important this week as my mother has just passed on. Neil

2) Thanks again Victor Zammit & Wendy Zammit for all your hard work, really enjoyed "this life next life" & a big thank you to Keith Parsons for this very important documentary, love always xxx Alison.
3) Always look forward to the weekly report. thank you Victor and Wendy. Linda
INSPIRATIONAL MUSIC: THE LEGENDARY PAVAROTTI AND CELINE DIONE singing together in one of the most beautiful love stories songs that captures the turbulence of human emotions. 'When you hear a song of this nature, sung by two of the most incredible performers in the world, you cannot help but to celebrate life and all the beautiful things we have. Great performance. My God!!!!
'Luciano Pavarotti & Celine Dion - I Hate You Then I Love You.
I Hate you Then I love You
I'd like to run away from you
But if I were to leave you I would die
I'd like to break the chains you put
Around me
And yet I'll never try
No matter what you do you drive me
Crazy
I'd rather be alone
But then I know my life would be so
Empty
As soon as you were gone
Impossible to live with you
But I could never live without you
For whatever you do
For whatever you do
I never, never, never
Want to be in love with anyone but you
You make me sad
You make me strong
You make me mad
You make me long for you
You make me long for you
You make me live
You make me die
You make me laugh
You make me cry for you
You make me cry for you
I hate you
Then I love you
Then I love you
Then I hate you
Then I love you more
For whatever you do
I never, never, never
Want to be in love with anyone but you
You treat me wrong
You treat me right
You let me be
You make me fight with you
I could never live without you
You make me high
You bring me down
You set me free
You hold me bound to you
I hate you
Then I love you
Then I love you
Then I hate you
Then I love you more
I love you more
For whatever you do
For whatever you do
I never, never, never
Want to be in love with anyone but you
I never, never, never
I never, never, never
I never, never, never
Want to be in love with anyone but you
But you

Whilst we encourage and we publish many papers and reports by afterlife researchers, we are not in a position to guarantee the accuracy of all claims. We accept the imputed claim that the afterlife and paranormal research done by the researchers is done in good faith. ALL WORK IS COPYRIGHT BY THE CONDITIONS SET AT THE GENEVA CONFERENCE ON COPYRIGHT.