February 23rd, 2018


Last week's report and all previous reports

COMMENTARY: WHAT IS THE PURPOSE OF HUMAN LIFE
This is the ultimate question, and, sadly, one which Western society often neglects to ask.

One answer which particularly resonates with Spiritualists, was given by the highly credible afterlife teacher, Silver Birch:
"The purpose is to enable the incarnating spirit to undergo a variety of experiences that will fit it for the next stage, the one that begins beyond physical death. Earth is the schoolhouse where the soul should learn its lessons and thus be properly educated and equipped for the next stage of its eternal life."

William Buhlman elaborates: "The primary purpose for the physical world is the evolution of the consciousness... The physical world provides this intense educational environment in order for souls to learn through firsthand experience. When the qualities of an evolved soul (love, compassion, fearlessness, self-sacrifice etc,) are acquired, the soul is then capable of co-existing within the highly thought-responsive dimensions beyond the astral dimension." (Adventures in the Afterlife p. 231)




BRIAN WEISS: THE TRUTH OF YOUR SOUL Dr. Brian Weiss describes the soul as our immortal, eternal, authentic, enduring, and timeless nature. It's who we really are before all other concepts, including body and mind, and it isn't attached to material things or other people's opinions. Watch the full talk, Living a Soulful Life.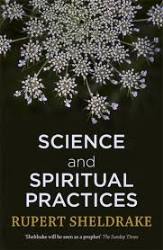 SCIENCE AND SPIRITUAL PRACTICES
In his latest pioneering book, Rupert Sheldrake shows how science is investigating and validating seven practices on which all religions are built, and which are part of our common human heritage: Meditation; Gratitude; Connecting with nature; Relating to plants; Rituals; Singing and chanting; Pilgrimage and holy places. This is a book for anyone who suspects that in the drive towards radical secularism, something valuable has been left behind. Read more...



HOW OLD IS PSYCHIC RESEARCH?
Many people think the beginnings of the Spiritualist movement occurred at Hydesville in New York State in the 19th century, but psychic investigation is much, much older than that. This 22-minute video traces its origins.



See the complete collection of Dr. Keith Parsons short documentaries.
QUESTION: What is a 'forensic psychic'?
Victor: What I call "forensic psychics" are psychics and mediums who can repeatedly look at the picture of a victim of a solved murder and produce accurate evidential details about the crime. In the Australian version of the television program Sensing Murder, one hundred psychic-mediums applied to be on the program. They were given a photo of a crime victim in a solved murder case and had to be able to give details of the crime. Only five out of one hundred in Australia were able to do this. In New Zealand, the figure was three out of seventy- five. This video shows one of the successful psychics, Scott Russell Hill working in the series.





VOICES ACROSS THE VEIL

'Voices Across The Veil' is a project created by Michelle Szabo and Dr. Dennis Grega (creators of Afterlife Data) to allow more people to experience after-death communications with experienced, reliable mediums at a reasonable cost. They set up and monitor online sessions via Skype. Members of a group of no more than 10 people are each given a reading by a skilled medium. People are asked a short series of questions before and after each session. Cost of the session is around US $40. Read more...



AREI ZOOM GROUPS UPDATE This Sunday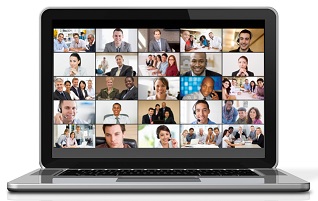 in our Global Gathering
[8 pm London time; 3 pm New York time; 7 am Monday Sydney time] we will be talking with Dr. Dennis Grega and Michelle Szabo about their work with Voices Across the Veil and Afterlife Data (see the previous item).

On Monday night US time, there will be a meeting for current and potential group leaders so if you have an idea for a group please come along.
(6.30 pm L.A., 7.30 pm Phoenix, 8.30 pm Chicago and 9.30pm New York; Sydney 1.30pm Tuesday)
For full details of all meetings see victorzammit.com/zoom
MEDIUM'S EVIDENCE BRINGS HEALING Skeptics accuse Teresa Caputo of cold reading, but in this reading, she comes up with one piece of evidence that is so unlikely that it stuns the family of this baby who died at birth.






CAN SPIRITS HIDE THEIR THOUGHTS FROM EACH OTHER?
Allan Kardec: "No; with them, everything is open, and

especially so with those who have attained to perfection. They may withdraw from one another, but they are always visible to each other. This, however, is not an absolute rule, for the higher spirits are perfectly able to render themselves invisible to the lower ones when they consider it to be useful to do so".



STUNNING AFTERLIFE EVIDENCE: THE CROSS-CORRESPONDENCES
"The most convincing proof of the reality of life after death ever set down on paper."
Professional afterlife investigator Colin Wilson.
Ask any critic of the paranormal to account for the evidence of the cross-correspondences, and you can be assured of bewilderment or, at best, ignorant dismissal."
Montague Keene, very highly regarded afterlife investigator.





WE REMEMBER: BERTHA HARRIS, ONE OF THE GREATEST MEDIUMS OF ALL TIME It is on record that Bertha Harris was Sir Winston Churchill's special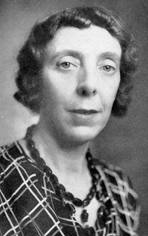 advisor/counselor during the Second World War. On one occasion, a man named Thompson had a sitting with Bertha Harris. She did not know him, or what he did for a living, but she gave him a strong warning - not to go on the airship R101. She told him it would crash and many would lose their lives. Bertha Harris was so concerned about this she discussed it with Sir Arthur Conan Doyle at the time. But Thompson ignored the warning and went on the airship. He was one of the forty-six people killed. Her biography Battling Bertha - The Biography of Bertha Harris contains this and many other amazing incidents.



CAN YOU BE HARMED BY A CURSE We often hear from people who believe they have been brought bad luck through someone's putting a 'curse' on them. In psychology and medicine, this is called the "Nocebo Effect". The curse can affect you only if you believe it can. See Dr. Helen Pilcher's Explanation.





HOW CAN WE ACCESS THE HIGHER REALMS ONCE WE CROSS OVER?


Directly from the afterlife dimension: "There are two ways, and two ways only, of penetrating into those lofty states. The first is through our own spiritual development and progression; the second is by special invitation from some dweller in those regions. Any other way is barred to us by the invisible barriers of spiritual impenetrability ... " (Mons. Hugh Benson, through the medium Anthony Borgia.)
For more on the higher realms see Jurgen Ziewe's website, Multidimensional Man



NEVER, EVER GIVE UP Arthur Boorman was a disabled veteran of the Gulf War for 15 years, and was told by his doctors that he would never be able to walk on his own, ever again. He proved them wrong with determination and the support of a mentor who believed in him.





LOUISE HERMANN AND TONY STOCKWELL LIVE IN SYDNEY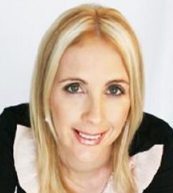 Wendy and Victor invite you to join them at a mediumship event by English medium Tony Stockwell and Australian medium Louise Hermann.
Date: Friday 9th March, 2018
Time: Arrive 6:30pm for a 7pm sharp start. The evening will comprise of a short interval and conclude at 9:30pm.
Venue: The Crows Nest Centre, 2 Ernest Place, Crows Nest. Carpark behind centre- Holtermann St Carpark.
Cost: $55.00 Read more and book....




See Victor on Video
* Subscribe to Victor's Youtube Channel:
* What Happens When you Die
* Afterlife and Science
* Near Death Experiences- Evidence of the Afterlife?
* What You Must Know Before You Die
* David Thompson's Materialization
* Million Dollar Challenge
* The Afterlife on Trial
* A Lawyer on the Afterlife
* Suicide is not the answer
* Religion and the Afterlife
* Ghosts- Randi and closed minded skeptics when they die
* Zwinge Randi's Challenge Exposed ... Lawyer Explains
* Why Professor Richard Dawkins is Wrong
* God--the Evidence (Without Religion)
* Afterlife Without Religion
* Skeptics Demolished
* Afterlife Objections Demolished
* Ghosts- Randi and closed minded skeptics when they die
* Victor Zammit speaking at Speakers Corner
* Materialized Houdini speaks to Victor






FEEDBACK: (Three only).

1) Thank you so much for including the fascinating reading about Sonia Rinaldi's sharing about "their" technology. Fascinating stuff! Doesn't just tip the scale for me....tips it right over!! Lisa.

2 ) Very interesting victor that Sonya has received images of aliens as well as spirit. Paul Ham.

3 ) I just finished reading Jurgen Ziewe's "Where do enlightened people go when they die"? I learn so much through his experiences, although some are just inconceivable to me. Leslie.

INSPIRATIONAL MUSIC: CELTIC WOMAN sing one of the greatest 'spiritual songs': YOU'LL NEVER WALK ALONE!




YOU'LL NEVER WALK ALONE

When you walk through the storm
Hold your head up high
And don't be afraid of the dark
At the end of the storm is a golden sky
And the sweet silver song of the lark
Walk on, through the wind
Walk on, through the rain
Though your dreams be tossed and blown
Walk on, walk on, with hope in your heart
And you'll never walk alone
You'll never walk alone
When you walk through the storm
Hold your head up high
And don't be afraid of the dark
At the end of the storm is a golden sky
And the sweet silver song of the lark
Walk on, through the wind
Walk on, through the rain
Though your dreams be tossed and blown
Walk on, walk on, with hope in your heart
And you'll never walk alone
You'll never walk alone
Walk on, walk on, with hope in your heart
And you'll never walk alone
You'll never walk, you'll never walk alone

Whilst we encourage and we publish many papers and reports by afterlife researchers, we are not in a position to guarantee the accuracy of all claims. We accept the imputed claim that the afterlife and paranormal research done by the researchers is done in good faith. ALL WORK IS COPYRIGHT BY THE CONDITIONS SET AT THE GENEVA CONFERENCE ON COPYRIGHT.