February 16th 2018


Last week's report and all previous reports

COMMENTARY: WHAT MAKES THE RELIGION OF SPIRITUALISM UNIQUE? Of all the religions I have investigated, Spiritualism is one of the few which encourages people to seek evidence that the afterlife exists rather than accept it as an act of faith. As well, by teaching people about spirit contact, it enables people to welcome after death contacts from their loved ones rather than to dismiss them and fear such contacts. By providing evidence of the continuity of life through evidential mediums it provides a means of reducing grief. Finally, by providing us with a channel of communication with higher beings, it enables us to get a clearer understanding of what happens when we die.

All religions originally obtained their information from exactly the same sources as Spiritualism - from NDEs, from out of body experiences and other transpersonal experiences and from mediums. But, in many cases, the original accounts of afterlife contact have been misunderstood, misinterpreted and changed for political reasons.

The repeatedly confirmed transmitted information tells us that when we die we are not met by Moses or Jesus or Allah or God - nor do we go into in limbo until "Jesus comes to judge the living and the dead." Read more,,,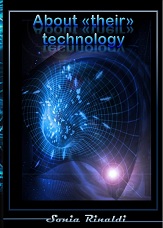 RECENT ITC CONTACTS BY SONIA RINALDI Congratulations to Sonia Rinaldi for this wonderful overview of her recent contacts through instrumental transcommunication. This wonderfully produced 81-page report on her work contains voice contacts and pictures of departed loved ones and known scientists, like Nikola Tesla, looking young and healthy again.
Read more...



NEAR DEATH EXPERIENCES VALIDATED BY AN EXPERT An excerpt from Bruce Greyson, M.D., Ph.D. speaking at the UN conference about near-death experiences and the mind-body connection. Dr. Greyson confirms that many who had a near-death experience come back with verifiable information of which they had no knowledge before the NDE.






CELEBRITIES WHO HAD PARANORMAL EXPERIENCES: CHER & SONNY Cher Bono believes she is receiving after-death contacts from her ex-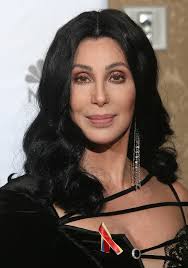 husband, Sonny Bono. The 67-year-old singer thinks that Sonny, who died in 1998, still plays pranks on her from beyond the grave. She made the admission when asked if she is afraid of spirits during an online Q&A with fans. She wrote: 'Absolutely not!!! I love 'ghosts'. I actually think that Sonny makes a light go on. 'I have a beautiful chandelier that he makes the light go on when it is impossible, there is no power on. I love ghosts, I prefer ghosts to some people.'





DR. ALAN BOTKIN'S GRIEF THERAPY
ADC (Induced After Death Communication) is a revolutionary new therapy that has already healed over 3,000 individuals who for too long suffered in silence from the loss of loved ones, the shock of military combat or the inconsolable grief associated with abuse, accidents, and other trauma. IADC has been practiced in secrecy by a small circle of clinical researchers, until now. With the continuing news about the devastating effects of (PTSD) Post Traumatic Stress Disorder on our society, it is now time to bring this controversial therapy to everyone's attention. Read more...





ARE BUDDHISTS ATHEISTS?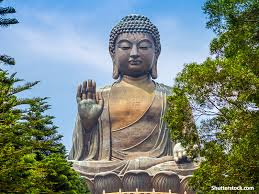 One of the recent popes stated that the Buddhists are atheists! Are they? Buddhists seek to reach a state of nirvana, following the path of the Buddha, Siddhartha Gautama, who went on a quest for Enlightenment around the sixth century BC. There is no belief in a personal god. Buddhists believe that nothing is fixed or permanent and that change is always possible. Read more...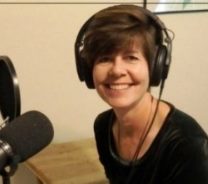 EVIDENTIAL MEDIUM SUSANNE GIESMANN HAS STARTED A WEEKLY RADIO PROGRAM Each week, Suzanne shares magical moments filled with real evidence from the spirit world along with teaching and tools from her guide, Sanaya, for living a more conscious and purposeful life. Listeners are invited to call in and share their own wondrous experiences of connection. Tune in each week for inspiration and healing. Read more and listen..





DO DEATH-BED VISIONS HAPPEN IN ALL COUNTRIES? In 1977 Dr. Osis and his colleague, Dr. Erlenddur Haraldsson,

published "At the Hour of Death". This book extended the original study and included reports from over 1,000 doctors and nurses in India as well as the United States. In all it reported on the deaths of more than one hundred thousand people. These studies all found the same things as the earlier studies. According to the information provided to him by nurses and doctors:
• only ten percent of people are conscious shortly before their death
• of this group one half to two-thirds have near-death visions
• these people see their loved ones, see scenes of the next world and suddenly are very happy and excited for no medical reason. Read more...



AREI ZOOM GROUPS UPDATE Thanks to Sandra Champlain for her wonderful introduction and for uploading the audio version of last Sunday's meeting. This Sunday in our Global Gathering [8 pm London time 3 pm New York time 7am Monday Sydney time] we will be talking about books - books you have written, books that have had an enormous influence on you, or books that you would like to write. Have a copy of the book you want to talk about at hand so we can include it in the video.



More information about our zoom groups.




WHERE DO ENLIGHTENED PEOPLE GO WHEN THEY DIE? Jurgen Ziewe has put together his answers based on more than forty years of out-of-body experiences.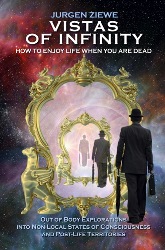 "Generally, people who have researched the subject of life after death in some depth, will find that our afterlife may simply be a world very much like ours, hopefully prettier, less challenging with bonuses attached, like the freedom from the decay of a physical body and no need to struggle for survival. Indeed there are dimensional levels which are indistinguishable from earth, but people, whose life has been carried on a positive note, who have lived primarily via a giving heart, will see all of their secret wishes materialising or at least they will be given the opportunity to make their wishes come true." Read Jurgen's new article.



ANOTHER FASCINATING CASE OF XENOGLOSSY Science does not know what to make of cases of Xenoglossy - the ability to speak a foreign language that a person never learned. Some claim it is evidence of a past life memory, others that it is spirit inspired. Dr. Samuel Sandweiss talks about the strange case of a woman who was suddenly able to write in Sanskrit, without any previous awareness of the language - and what it means for our understanding of the mind.




DOES A CHRISTIAN BURIAL SERVICE ASSIST A DYING PERSON?
"Long quotations from some psalm or other, beautiful as they may be in their content and in their language, are wholly ineffective if those quotations have no bearing upon what is so urgently wanted, namely direct assistance and guidance. ...


Where the dissolution is about to take place with full warning of its imminence, that is the moment to send forth earnest prayers for help. Thus, you will see clearly that Church burial services, as they are at present constituted both as time of performance and spiritual content, are mostly too late to be of any practical spiritual value to the departed person." Mons. Hugh Benson through the writing mediumship of Anthony Borgia.



HOW TO RECOGNISE A CONTACT DREAM Phil G. shares how to recognize the signs of contact with loved ones in the Afterlife. Here, Phil shares a common form of contact: visits from loved ones, in a dream.






WHAT ARE SOUL GROUPS?
"Group souls, when referring to their human aspects, are composed of individuals who have a spiritual kinship. Automatically they are drawn to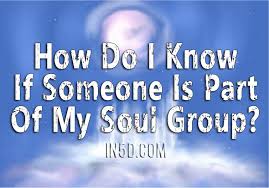 one another because they are 'facets of the same diamond.' It can be, and it does happen, that for the purposes of work to be done, fragments of the diamond incarnate into your world to have the kind of experiences which will help the larger self."
Silver Birch, highly credible afterlife teacher.


WHEN SOLDIERS DIE IN WAR Do the spirits of those soldiers who had fought against each other while alive still regard one another as enemies after death; and are they still enraged against one another?

"A spirit, under such circumstance, is never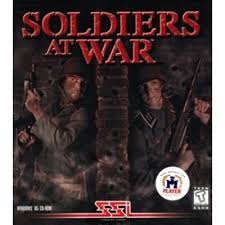 calm. At the first moment, he may still be excited against his enemy, and even pursue him; but, when he has recovered his self-possession, he sees that his animosity has no longer motive. But he may, nevertheless, retain some traces of it for a longer or shorter period, according to the level of his spiritual advancement." (Allan Kardec, from the 'SPIRITS BOOK')


KINDNESS IS GOOD FOR YOU Dr. David R. Hamilton left the pharmaceutical industry to write books and educate people in how they can harness their mind and emotions to improve their health. He is now the author of 9 books, all published by Hay House, including, 'How Your Mind Can Heal Your Body', 'I Heart Me' and the Amazon bestseller, 'The Five Side Effects of Kindness'. In this video, he discusses how kindness makes us happy and benefits the heart through the effects of the hormone oxytocin.






See Victor on Video
* Subscribe to Victor's Youtube Channel:
* What Happens When you Die
* Afterlife and Science
* Near Death Experiences- Evidence of the Afterlife?
* What You Must Know Before You Die
* David Thompson's Materialization
* Million Dollar Challenge
* The Afterlife on Trial
* A Lawyer on the Afterlife
* Suicide is not the answer
* Religion and the Afterlife
* Ghosts- Randi and closed minded skeptics when they die
* Zwinge Randi's Challenge Exposed ... Lawyer Explains
* Why Professor Richard Dawkins is Wrong
* God--the Evidence (Without Religion)
* Afterlife Without Religion
* Skeptics Demolished
* Afterlife Objections Demolished
* Ghosts- Randi and closed minded skeptics when they die* Victor Zammit speaking at Speakers Corner
* Materialized Houdini speaks to Victor






FEEDBACK: (Three only)

1)Dear Victor and Wendy,....All I can do is to thank you again, from my heart and soul, for all the work you do for everyone. And now, to add to your many online sites/groups, you have created Afterlife and associated areas in Zoom rooms on Facebook, so that people can chat face to face. All of this with not one cent asked. You are truly beautiful souls. Thank you for being here at this time. Carol.
2) Victor and Wendy, thank you so much for doing this research. Adele.

3) Wendy and Victor the Michael Tymm interview is life changing, bless you. Analise.
INSPIRATIONAL MUSIC Andre Rieu and Mirusia Louwerse performing Concerto Pour Une Voix by Saint-Preux at a Romantic Viennese Night in Telstra Dome Melbourne. Hear some heavenly music, and vocalization by an angel. Absolutely stunning, magical and a musical classic. Visually it is a must-see. Beautiful backing, most impressive trumpet introduction and irresistible harp accompaniment.


Whilst we encourage and we publish many papers and reports by afterlife researchers, we are not in a position to guarantee the accuracy of all claims. We accept the imputed claim that the afterlife and paranormal research done by the researchers is done in good faith. ALL WORK IS COPYRIGHT BY THE CONDITIONS SET AT THE GENEVA CONFERENCE ON COPYRIGHT.