August 31st 2018


Last week's report and all previous reports


COMMENTARY: HOW MATERIALIST SCIENCE IS FAILING THE WORLD We constantly see that

our academic institutions are dominated by an outdated materialist worldview which refuses even to consider the existence of the paranormal, the multi-dimensional nature of the universe, and other than conscious ways of knowing. Even when the evidence is objective and repeatable, the negatively entrenched "old guard" stubbornly reject it - but they do not show, and have never shown, WHERE, WHEN, HOW and WHY the afterlife evidence is not admissible and acceptable.

When it comes to explaining the big questions in life - why are we here and what happens when we die - scientific materialism would have us believe, contrary to all the evidence, that life is a meaningless accident and that death is oblivion. It has no satisfactory answers that are of any help to those grieving for a loved one or who are terrified of death.

PROFESSOR SIMON THORPE ARGUES THAT PARANORMAL PHENOMENA SHOULD BE STUDIED SCIENTIFICALLY Professor Thorpe, the CNRS (French National Research Center) Director of Research for the Brain and Cognition Research Center at the University of Toulouse, talks about paranormal data obtained by Rupert Sheldrake which is ignored by materialist scientists.





DEAN RADIN TALKS ABOUT HIS EXPERIENCES OF SYNESTHESIA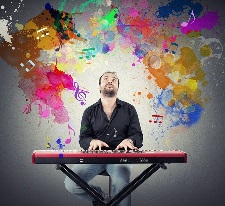 Synesthesia can occur between just about any combination of senses or cognitive pathways. Synesthetes — or people who have synesthesia — may see sounds, taste words or feel a sensation on their skin when they smell certain scents. Many reports we have about the afterlife mention the fact that sounds there are seen as having colours. Dr. Dean Radin writes about his own experiences of synesthesia. And the musician Duke Ellington said that his form of it was so extreme that he saw a different colour when each different member of his band played the same note. Read more..



VETERANS NEAR-DEATH EXPERIENCES Recent research shows that combat veterans have a much higher incidence of NDEs than the general public, yet their care providers know virtually nothing about such events. Watch the trailer for "Understanding Veterans' Near-Death Experiences" to get a short overview of this new video sponsored by the International Assoc. for Near Death Studies, which addresses this problem. Order the DVD from IANDS.org/vetvideo, or call 919-383-7940 Read more...





THE CHALLENGE It has been over twenty years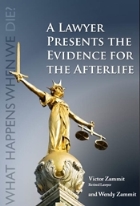 since I challenged the closed-minded uninformed scientists to take on my challenge of ONE MILLION DOLLARS if they could disprove the evidence for the afterlife I presented. I offered to publish any rebuttal of the evidence on the internet for all the world to see if there was any merit in it. I correctly stated that the flamboyant orthodox skeptics, who get a lot of attention from the materialist media, do not have the ability, the skills, the competence to take on the task.



EVIDENTIAL MEDIUM SUSANNE WILSON: BRINGING A LITTLE BIT OF HEAVEN TO EARTH Susanne Wilson was a guest on George Noory's Coast to Coast last night. Try to catch the episode if you can. Her book, Soul Smart, is now available on Amazon. Here she is intervewed by Sandra Champlain who has a talent for bringing out the best in her fascinating guests on We Don't Die Radio.
Both Susanne and Sandra are featured presenters in the upcoming Afterlife Research and Education Symposium September 13th - 16th. If you can't get there in person watch them BOTH in a livecast or on video.





OUR WONDERFUL ZOOM GROUPS ARE IN RECESS With one or two notable exceptions, most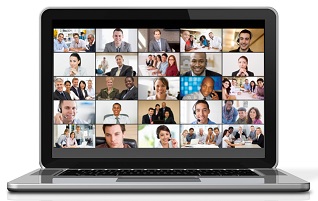 of our Zoom groups will be in recess during September as so many of us will be traveling to the AREI Symposium in Scottsdale. Karyn, Craig and I are very much looking forward to meeting up with some of our group leaders during the Symposium and would love to hear from people who would be willing to start additional groups. In the next 12 months we hope to create local groups worldwide which can organise their own physical meet-ups. The zoom room will remain open and those who are able are welcome to use it to continue your conversations there or on our AREI Facebook discussion page. Access details of current zoom groups and recordings here.




I SEE DEAD PEOPLE: DREAMS AND VISIONS OF THE DYING Dr. Christopher W. Kerr is the Chief Medical Officer at The Center for Hospice and Palliative Care in Buffalo New York. He is applying his background in research to patients' dreams and visions at the end of life.





EARTH-LIFE AS A SCHOOL FOR YOUNG SOULS "Imagine yourself in an ideal world where

everyone is free to explore and develop their creative pursuits and experience their unlimited potential. Does this sound like heaven? Just think what an immature or undisciplined being could and would do in this ideal thought-responsive world. Picture the chaos and destruction that a single primitive mind could create ...Now for a moment imagine what kind of educational environment would be the perfect training ground for this undisciplined mind...Welcome to the dense training ground of matter, where focused thoughts are required in order to create and prosper. Welcome to the ideal environment where the young and undisciplined mind can learn by trial and error without contaminating the pure realm of spirit. Welcome to your life." William Buhlman, The Secret of the Soul.


BEING A CITIZEN OF NOSSO LAR A talk by Steven McPherson offers a few thoughts on the book "Nosso Lar" by Francisco Candido "Chico" Xavier about the power of our thoughts and the importance of good deeds. (The movie Astral City is available on Gaia)






ETERNAL DAMNATION? The other related issue for urgent consideration by

His Holiness and the cardinals is the Catholic teaching about 'eternal damnation'. Again, empirically elicited information through psychic mediumship shows this not to be correct. Whilst, empiricism supports the Church's teaching that there is a dark sphere - perhaps theologians' closest description is 'hell' - empiricists state that those who go to the lower dark realms are NOT condemned to stay in those horrible conditions for eternity. Read full article...
QUESTION OF THE WEEK: EVIDENCE FOR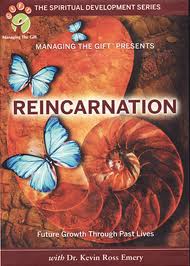 REINCARNATION
What's the view of past life regression as evidence for reincarnation?
1. Past life regression simply involves a person under hypnosis going back through their childhood to an earlier time. In many cases the person begins talking about his or her life or lives before the present lifetime, about their previous death and about the time between lives including the planning of the present lifetime …
2. Dr Alexander Cannon, empirical investigator supports reincarnation.
3. Dr Gerald Edelstein psychotherapist found that past life regressions always leads to rapid improvements in the patient.
4. Dr Edith Fiore says… "If someone's phobia is eliminated instantly and permanently after his remembrance of an event from the past life … it makes logical sense that the event must have happened."
5. Dr Morris Netherton … was initially skeptical but as a result of his experience with 8,000 patients became convinced of the effectiveness of past life regression.
6. Dr Arthur Guirdham … was always a skeptic called 'Doubting Thomas' …but after 44 years of regressions, he accepted reincarnation.
7. Dr Helen Wombach was a skeptic, but after 10,000 subjects using regression she accepted reincarnation.
8. Dr Peter Ramster. One of the most impressive past life regressionists. He was a skeptic, but his repeated positive results convinced him of reincarnation.
9. Spontaneous Past-life Recall. The internationally acclaimed Shanti Devi case is one of the most spectacular cases in the history of spontaneous past-life recall …
10. Dr Arthur Guirdham & Mrs Smith: an English case that convinced many experts, including the psychiatrist Dr Arthur Guirdham . For more substantive evidence. See BOOK, click on chapter 24


SIMPLE ACTS OF KINDNESS People are always surprised in life reviews during a near-death experience that it is often the tiny things they do for others that leave the biggest impact.



See Victor on Video
* Subscribe to Victor's Youtube Channel:
* What Happens When you Die
* Afterlife and Science
* Near Death Experiences- Evidence of the Afterlife?
* What You Must Know Before You Die
* David Thompson's Materialization
* Million Dollar Challenge
* The Afterlife on Trial
* A Lawyer on the Afterlife
* Suicide is not the answer
* Religion and the Afterlife
* Ghosts- Randi and closed minded skeptics when they die
* Zwinge Randi's Challenge Exposed ... Lawyer Explains
* Why Professor Richard Dawkins is Wrong
* God--the Evidence (Without Religion)
* Afterlife Without Religion
* Skeptics Demolished
* Afterlife Objections Demolished
* Ghosts- Randi and closed minded skeptics when they die
* Victor Zammit speaking at Speakers Corner
* Materialized Houdini speaks to Victor





FEEDBACK: (Three only).

1) "Thank you for these reports! There is a lot of time spent on these I am sure. I love them!" Donna.

2) "Please know how much everyone I know appreciates deeply the reports and keeps commenting on them as life-saving! Warmest regards to you and Wendy." Cristina.

3) "I have been reading your Afterlife Report for years now, and it's changed my view of the world. But I've learned to avoid talking about it with my intellectual scientific friends. Their minds are not open to this evidence, otherwise they would have to deal with the great anxiety and insecurity provoked by this challenge to their internal construct of objective reality." Richard.


HIGHLY INSPIRATIONAL MUSIC: TRUE COLOURS Billy Steinberg originally wrote "True Colors" about his own mother. Tom Kelly altered the first verse and the duo originally submitted the song to Anne Murray, who passed on recording it, and then to Cyndi Lauper. It became a standard in the gay community. In various interviews, Lauper elaborated that the song had resonated with her because of the recent death of her friend, Gregory Natal, from HIV/AIDS. Years later, Lauper co-founded the True Colors Fund, a non-profit dedicated to eradicating LGBT youth homelessness.





Whilst we encourage and we publish many papers and reports by afterlife researchers, we are not in a position to guarantee the accuracy of all claims. We accept the imputed claim that the afterlife and paranormal research done by the researchers is done in good faith. ALL WORK IS COPYRIGHT BY THE CONDITIONS SET AT THE GENEVA CONFERENCE ON COPYRIGHT.