August 24th 2018


Last week's report and all previous reports
COMMENTARY: GOOD QUALITY AFTERLIFE RESEARCH NEEDS FUNDING As Dr. Julie Beischel

of the Windbridge Research Center says: "If you hear that there is "no scientific evidence" for something, that often simply means that no one paid for research to study it. It does not mean research was performed and the results were negative."

The Windbridge Institute is one of only a few groups in the world today doing systematic high quality academically respectable afterlife research. Their mission is to alleviate suffering by performing rigorous and respectful research and offering impressive free online educational materials.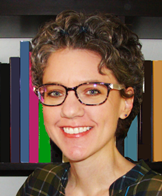 But they need our help to keep producing results like these. The Windbridge Research Center recently received a $5,000 challenge grant from an anonymous foundation. This means that the foundation will match dollar-for-dollar any donations they receive by September 30th, 2018, up to $5,000! To make a Double-Impact Donation before Sept. 30th, please donate here.



THEY SWIM IN THE AFTERLIFE In the 1990s the ITC researchers in Luxembourg set up a video feedback system with a video camera aimed at an old disconnected black and white TV, with the output of the camera fed back (via cable) into the TV… creating a feedback loop… and then adjusted to cause a churning cloud of noise on the screen. Out of that noise can come a spirit image…This one, only one second long, shows Marie Mreches, who before her death was known to the researchers, emerging from an ocean in the spirit world.






EVP: ELECTRONIC VOICE PHENOMENON
Successful voice correlations using computer analysis have been made of voices coming through EVP with the voice of the person while alive. In a discussion about EVP on Radio Luxemborg, Hans Otto König invited anyone present from the "other side" to say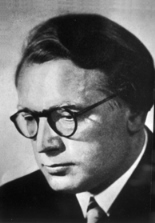 something. Next thing the voice of one of the greatest deceased EVP researchers boomed out, "I am Raudive. I have returned." Computer analysis of the vocal pattern revealed conclusively that the voices of both living and dead were identical. Read more about König's experiments.The evidence for EVP is very difficult to rebut - and with nineteen other areas of evidence it makes it absolutely certain that consciousness continues when the physical body dies. Read more.




AN OUT-OF-BODY EXPLORER'S EXAMINATION OF LIFE AFTER DEATH Many of us who enjoyed Cyrus'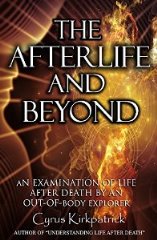 Kirkpatrick's earlier book have been looking forward to the arrival of its sequel. "The Afterlife and Beyond" reports his discoveries as an out-of-body explorer doing his own fascinating investigations and interviews in the astral dimension. Never afraid to speak his own truth, Cyrus gives us a refreshing first-hand rebuttal of some long-accepted myths. The Afterlife and Beyond: An Examination of LIfe After Death by an Out-of-Body Explorer is now available as an e-book and as a paperback. Cyrus will be doing a presentation at The AREI Symposium in Scottsdale on "Rebutting Misconceptions About the Afterlife".
BE PART OF THE AREI SYMPOSIUM FROM YOUR OWN HOME Great news for all our readers who can't get to the AREI Symposium in Scottsdale Arizona in person this year. You can still be part of the energy of the greatest afterlife gathering in the world today. You can watch 8 of the presentations live or rent them for 60 days for $99 US. Get up close and personal with the speakers. Get a group together and make an event out of it. Watch the presentations that you missed because you were going to the alternative ones. Book now...






DO SPIRITS WATCH US IN THE SHOWER?
Find the answer to this question that many people ask when they first become aware of the existence of the afterlife.





FRONTIERS OF THE AFTERLIFE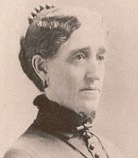 Most of us now are familiar with the direct voice recordings of Leslie Flint. But in the USA, before Leslie Flint, there was another brilliant direct voice medium, this time a woman Emily French (pictured left). She worked with a lawyer, Edward Randall, who for twenty years had regular communications in direct voice with hundreds of people from the spirit world. Tape recorders had not been invented then, but he paid a stenographer to sit in the dark and record in shorthand what they said. His fascinating book is now available in a kindle version from Whitecrow books.



REINCARNATION: OPRAH WINFREY INTERVIEWS DR. BRIAN WEISS In 1980, Dr. Brian Weiss was using hypnotherapy with a patient named Catherine to discover the roots of her paralyzing phobias. During one of their sessions, Dr. Weiss asked Catherine to go back to the time those phobias started. Instead of going back to childhood, she went back 4,000 years, to a past life. At first, Dr. Weiss, an Ivy League-trained psychiatrist, thought what she was saying was unbelievable. Then, Catherine said something that turned Dr. Weiss from skeptic to believer.





QUESTION: "I have always wanted to play the violin. But circumstances prevented me from learning music in this lifetime. I hear that when we go to the afterlife we'll be able to play music and do all kinds of nice things. But if I want to play the violin would I be able to play it straight away or would I have to take lessons?" Samantha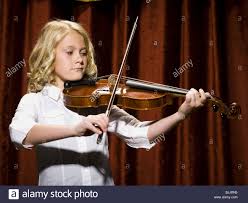 Victor: Some people think that on crossing over you get to know and do everything you like. While it is true that whatever you learned on earth will stay with you, no-one becomes all knowing, all powerful on crossing over. If you did not play music, you would have to learn music. That would be no problem at all - as in the afterlife there are the best music teachers. And you will have all the time to do whatever you want to do.




THIS WEEK'S AREI ZOOM GLOBAL GATHERING Stafford Betty, PhD, is a philosopher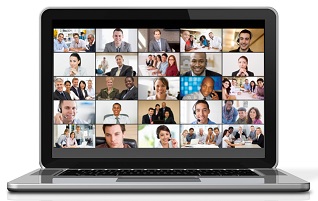 and Professor of Religious Studies at California State University, Bakersfield. He is the author of 'The Afterlife Unveiled', and 'Heaven and Hell Unveiled'.
Join us as he answers your questions about the afterlife. Sunday 26th August 5 pm New York time;
2 pm Pacific time; 10 pm London time;
7 am Monday Sydney time.
To join us, click the link
https://zoom.us/j/7595332928
See this week's full Zoom program www.victorzammit.com/zoom
Please note: Most of our zoom groups will not be meeting during September becuase of the Symposium.
Check program for details.



GWEN BYRNE'S WORK WITH BEREAVED PARENTS Julia writes: "It was my privilege to speak to Gwen on the phone on Russell's anniversary. Because she now lives alone, without access to a computer, she admitted she sometimes felt a little forgotten. I assured her nothing could be further from the truth! She has brought immense comfort to bereaved parents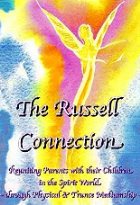 during the last 55 years, and similar dedication to this work now continues in the 21st century with the wonderful Sheri Perl and her Prayer Registry. How fortunate we are that these two exceptional mothers have transformed their personal tragedies into outstanding evidence of survival to enlighten us all."
You can read about Gwen's work with bereaved parents in 'The Russell Connection', the book that Karl Jackson Barnes co-wrote with her. Read Cristina Zaccarini's wonderful review.


FORGIVENESS - VERY IMPORTANT It is hugely important for all of us to fully understand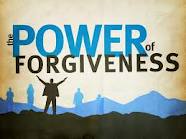 that forgiveness is a way to increase the vibrations of our spiritual body. Highly reliable information, transmitted from the afterlife, tells us that we have to forgive others and let go of any resentment. We also have to ask for forgiveness from those we betrayed, those we were cruel towards and those we affected badly in any way whatsoever. We cannot make progress without forgiving and being forgiven. A former senior Catholic priest, Mons. Hugh Benson tells us that it is not God who forgives sins - it is only those we hurt who can forgive us.




WHY DO WE NEED EXPERIENCES? "Your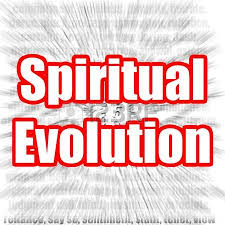 experiences are all part of your evolution. One day, freed from the trammels of flesh, with eyes not clouded by matter, you will look back in retrospect and view the life you have lived on earth. And out of the jigsaw of all the events, you will see how every piece fits into its allotted place, how every experience was a lesson to quicken the soul and to enable it to have greater understanding of its possibilities" - for continuous spiritual evolution. (S.Birch Anthology, '60 Ed.,p25)


FULFILLING HIS KARMIC DUTY
"I knew, as I thought about it, there were still certain things that I had promised to do when I was a child to help make this a better world."






See Victor on Video
* Subscribe to Victor's Youtube Channel:
* What Happens When you Die
* Afterlife and Science
* Near Death Experiences- Evidence of the Afterlife?
* What You Must Know Before You Die
* David Thompson's Materialization
* Million Dollar Challenge
* The Afterlife on Trial
* A Lawyer on the Afterlife
* Suicide is not the answer
* Religion and the Afterlife
* Ghosts- Randi and closed minded skeptics when they die
* Zwinge Randi's Challenge Exposed ... Lawyer Explains
* Why Professor Richard Dawkins is Wrong
* God--the Evidence (Without Religion)
* Afterlife Without Religion
* Skeptics Demolished
* Afterlife Objections Demolished
* Ghosts- Randi and closed minded skeptics when they die
* Victor Zammit speaking at Speakers Corner
* Materialized Houdini speaks to Victor





FEEDBACK: (Three only).
1) Thank you so much and especially for the story of the child crossing over. Kerrie

2) Thank you for the time and effort you give every Friday for The Afterlife Report.This week is exceptional, especially the lady that died for 39 secs. Very interesting Maureen.

3) Dear Victor and Wendy
I shall never tire of telling you that your Friday Report remains an unsurpassed source of the most important information we need in this life. With all good wishes Julia"



HIGHLY INSPIRATIONAL MUSIC: THE GENIUS OF 'CELTIC WOMAN' singing one of the most beautiful songs ever SAILING! Just one response says it all, "My taste in music has changed drastically with the spirit of God rushing through me when I hear this type of Celtic music. Just so amazing!" Listen for yourself - the beautiful music, the visual effect - and the participation of all - absolutely brilliant!.



Whilst we encourage and we publish many papers and reports by afterlife researchers, we are not in a position to guarantee the accuracy of all claims. We accept the imputed claim that the afterlife and paranormal research done by the researchers is done in good faith. ALL WORK IS COPYRIGHT BY THE CONDITIONS SET AT THE GENEVA CONFERENCE ON COPYRIGHT.