August 17th 2018


Last week's report and all previous reports

COMMENTARY: THE BATTLE FOR YOUR MIND! You are constantly being bombarded with all kinds of aggressive propaganda. Materialists encourage you to spend money on anything and everything - and if you do not have the money, they will lend it to you! Materialism is all about the here and now - there is no thought for the future at all.

There are others who are informing you that, since we all have to cross over to the afterlife, we need to be long term planners. We can use our intelligence to ensure that we develop the skills, habits and qualities that will help us to make a happy adjustment when we cross over. Some of those habits include mindfulness, gratitude, generosity, forgiveness of self and others, cheerfulness and the ability to appreciate beauty.

Your mind needs the time and space to integrate spiritual information which will ultimately guarantee you a safe, easy, peaceful and a most wonderful transition to a beautiful afterlife! Yes, slow down and be a long term planner!




NON-LOCAL AWARENSS AND NEAR-DEATH EXPERIENCES Cardiologist Dr. Pim van Lommel claims that the latest findings in brain research show that consciousness can not be located in the body, and does not cease to exist after death. Van Lommel's findings are based on international long-term scientific research and reports from thousands of patients who had near-death experiences.





HAVE YOU HAD AN AFTER DEATH CONTACT? Dr. Cal Cooper, along with a team of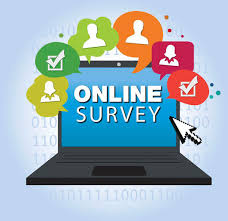 scientists, is involved in a research project about spontaneous After-Death Communications. These occur when a person unexpectedly perceives a deceased person through the senses of sight, hearing, smell, or touch. Although such experiences are very common, there has been little recent formal research in this area. Please help us to tell the world that this is happening all the time. If you have had such an experience, click on the link and complete the survey.




STEPHANIE ARNOLD'S INCREDIBLE PREMONITION AND NDE Throughout her pregnancy, Stephanie Arnold was haunted by a premonition that she would die in childbirth. She told everyone. To placate her, the obstetrician made sure that extra units of blood were on hand. Soon after the delivery Stephanie unexpectedly flatlined and was only saved by the blood that her doctor had stored in readiness. Stephanie tells Megyn Kelly that, during the time she was dead, she could see what was happening in the operating room and elsewhere.





GWEN AND ALF BYRNE TELL THEIR STORY ON VIDEO Last Tuesday marked the 55th anniversary of the day a remarkable little boy, Russell Byrne, crossed to the spirit world. Some years later he materialised over 100 times through the mediumship of Rita Goold (now Rita Lorraine). In this video Russell's mother and father, Gwen and Alf Byrne, tell of the night they received a phone call that Russell had materialised at a seance and have given their address and phone number. Listen to what happened. [Starts around the 3 minute mark].



Part 5 - Interview with Gwen continued.
Part 6 - Interview with Alf Byrne who mentions the scientists who attended but were not able to make their participation public.

Read more about these remarkable materialisations from witness Eddie Grenyer.




WHAT HAPPENS WHEN A CHILD DIES?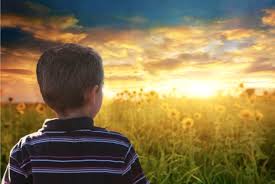 Russell described his experiences leaving his physical body and settling into the Summerland through medium Deborah Moore.


Some of the highlights:
* I knew from the very beginning that I didn't have long upon the Earth plane.
* I now know that you also knew it Mum. From the very beginning you knew I didn't have long.
* During my last days upon the Earth I saw the lights of spirit, you know. I saw them many times upon the walls. I saw figures, beautiful figures. I saw figures clothed in white and great shining light that told me my time was not long, but not to be worried because they would be with me. There would be no terror, no horror, nothing nasty and no darkness. It would be all right - they would be there. Read more....




SPECIAL OFFER - ONE DAY PASS AT THE AREI SYMPOSIUM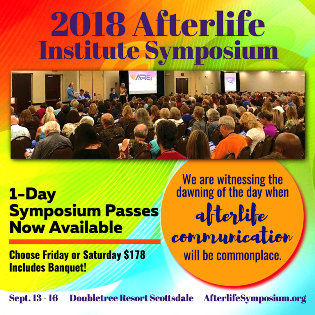 We have listened to those people who would love to come to the largest afterlife gathering in the world in Scottsdale Arizona from September 13th to 16th but cannot spare 4 days. So we are offering a one day pass for either Friday 14th or Saturday 15th September. Download the schedule here to see the incredible value. Price $178 includes access to all events and evening banquet. Purchase your ticket here...



TINA POWERS - REPORTER FOR THE OTHER SIDE Tina Powers was a reporter for a major television company covering all the drama of the daily news. She explains how this was the perfect training for her current role as a professional medium.
Tina is going to be presenting at the upcoming AREI symposium, demonstrating platform mediumship as part of 'The 3 mediums' and giving private readings.





THIS WEEK'S AREI ZOOM GROUPS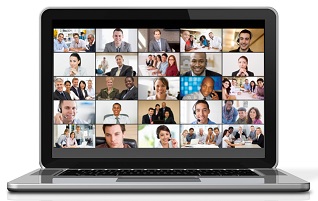 Our guests this week on the global gathering will be Dennis Grega and Michelle Szabo who have devised a wonderful program called Voices Across the Veil. Up to six people share an online session with an evidential medium. Each gets a 15 minute reading for US $40. After the reading they are asked some research questions that adds to the data base of information AfterlifeData.com
Join us at Sunday 5 pm New York time;
2 pm Pacific time; 10 pm London time;
7 am Monday Sydney time
To join us click the link https://zoom.us/NJ/7595332928
See this week's full Zoom program





BEING BEING SPIRITUAL BUT NOT RELIGIOUS Strange as it may seem, one may be religious but not necessarily spiritual and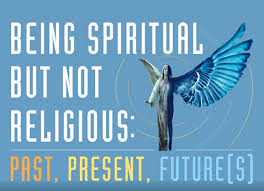 someone who is spiritual does not have to be religious. Whilst there would be many people who are both, it is also true that one can practise a strict religion that is devoid of love. The practice of "shunning" (refusing to talk to or associate with) family members who leave your particular religion comes to mind.

The characteristic of being spiritual is being kind to others, being unselfish, loving others - helping others without any thought of a reward; certainly never being cruel in any way and always exemplary. True spirituality is all about love, not control.




THE UNIVERSAL SPIRITUAL BROTHER AND SISTERHOOD Last week, on the AREI Zoom Global Gathering, our guest was John Finnemore. He told us about a group of higher spirits who worked with mediums Leslie Flint and Estelle Roberts to bring through wonderful spirit teachings.


JUSTICE AND THE LAW OF CAUSE AND EFFECT For decades people have complained to me – even this week - that there is 'no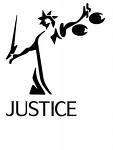 justice' on Earth. Some complain that they suffered injustice in dealing with the police. Others complain that they did not get justice from the court system. Highly credible information from the afterlife dimension states that, whilst you may not get justice on Earth, you will be compensated in the afterlife. But we also need to keep in mind the bigger picture: that we are here on earth to have all kinds of experiences - including injustice - to test how we are going to respond. And remember 'The law of Cause and Effect' means inevitably NO ONE gets away with it!



EXCLUSIVE UNCUT VIDEO WITH ALISON DUBOIS Thanks to Martin Pickering for flagging this interesting interview with medium Alison Dubois about what happens when we die.





CROSSING OVER Highly credible information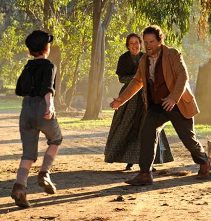 transmitted from the afterlife tells us that we do NOT stay indefinitely in an unconscious state when we cross over 'until Jesus comes again to judge the living and the dead.' The 'new science' now says that when we cross over we take our etheric (spiritual) body, our memories, our consciousness and our character. We are met by loved ones (where there is truly heart to heart connection) and other friendly entities. We then proceed to a realm which is compatible with the vibrations accumulated during our lifetime - usually the Third Level. Many of those who understand the reality of the afterlife will be in a position to send back a message almost immediately after they cross over!



THE INSPIRATIONAL HELLEN KELLER
She lost both hearing and vision at an early age but had a huge impact on the world as a champion of many causes, among them religion. She was a follower and advocate of the teachings of Swedenborg. Read more...





See Victor on Video
* Subscribe to Victor's Youtube Channel:
* What Happens When you Die
* Afterlife and Science
* Near Death Experiences- Evidence of the Afterlife?
* What You Must Know Before You Die
* David Thompson's Materialization
* Million Dollar Challenge
* The Afterlife on Trial
* A Lawyer on the Afterlife
* Suicide is not the answer
* Religion and the Afterlife
* Ghosts- Randi and closed minded skeptics when they die
* Zwinge Randi's Challenge Exposed ... Lawyer Explains
* Why Professor Richard Dawkins is Wrong
* God--the Evidence (Without Religion)
* Afterlife Without Religion
* Skeptics Demolished
* Afterlife Objections Demolished
* Ghosts- Randi and closed minded skeptics when they die
* Victor Zammit speaking at Speakers Corner
* Materialized Houdini speaks to Victor





FEEDBACK: (Three only).

1) Thank you for your weekly posts, I look forward to them......I used to fear death, but as I read more and more of your posts, I know death will reunite me with all my loved ones who have passed, so what is there to fear.....there is so much proof of this out there and I am so thankful that there are sites like yours.....keep them coming Victor and Wendy ......I have much more peace of mind now than I had several years ago. Donna

2) I have read your newsletter for a number of years now and look forward to reading it each week, thanks for your work. Allan

3) Your free service to humanity helped me a lot since my last loss and the greatest one on this life which took place in 2014. Lots of love. Daniela.
HIGHLY INSPIRATIONAL MUSIC: FOREVER YOUNG
Written as a lullaby for his eldest son, Jesse, born in 1966, Bob Dylan's song relates a father's hopes that his child will remain strong and happy. It opens with the lines, "May God bless and keep you always / May your wishes all come true", echoing the Old Testament's Book of Numbers. However it is particularly meaningful to those whose children have graduated early. Enjoy the angelic voice of Joan Baez.



Whilst we encourage and we publish many papers and reports by afterlife researchers, we are not in a position to guarantee the accuracy of all claims. We accept the imputed claim that the afterlife and paranormal research done by the researchers is done in good faith. ALL WORK IS COPYRIGHT BY THE CONDITIONS SET AT THE GENEVA CONFERENCE ON COPYRIGHT.