COMMENTARY: HARD CORE STUBBORNESS EXPLAINED Atheistic and anti-paranormal Professors Richard Dawkins (and the late Stephen Hawking), are notorious for using the 'SMORGASBORD' argument - using only the information that substantiates their own negative prejudices. These skeptical closed - minded professors are highly influential globally because of their high profile, in spite of the fact that they have zero expertise in afterlife and paranormal studies.



Prof. Dawkins, like his one-time colleague, Prof. Hawking, did not know that in a court-room their 'smorgasbord argument' would be torn to shreds. Why? Because they would be cross-examined on the critical, most vital evidence that they delete - the evidence that fundamentally contradicts their own deeply entrenched negative prejudices. Read article ...



DR JOHN HAGLIN EXPLAINS IMPORTANT NEW DISCOVERIES IN PHYSICS As in the film "What the Bleep do We Know?" he explains that consciousness is not created by the brain, but is at the core of a unified field which created and sustains the universe. Read more...





DR JULIE BEISCHEL ON MEDIUMSHIP AND GRIEF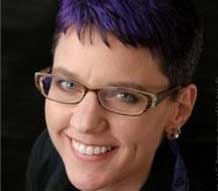 Julie Beischel and her husband Mark Boccuzzi have presented some pilot data about the potential therapeutic benefits of a mediumship reading. They propose that a mediumship reading can be a great treatment option for grief. She says:
"There's a lot of evidence that spontaneous or even induced after-death communication has a great effect on personal grief. A recent meta-analysis performed at the University of Memphis on 64 studies demonstrated this. Traditional grief counseling wasn't benefiting the patients any better than the passage of time and the resources of support a person already had. An effective grief therapy is not currently out there. People who have had a mediumship meeting report some miraculous, instantaneous changes." Listen as Julie elaborates on Skeptico.




DR MARK PITSTICK THE 'SOUL DOCTOR' Mark was a recent guest on our AREI Zoom Sunday global gathering. He introduced himself and talked about his upcoming presentations at the AREI Afterlife Symposium, September 13th to 16th 2018 in Scottsdale Arizona.





MEET PSYCHIC MEDIUM TINA POWERS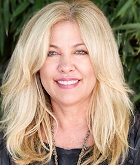 Tina Powers is a former news anchor and reporter who now works as a professional medium. As she laughingly says,"It's reporting for the other side." Tina will be a speaker at the AREI Symposium, and will be our guest next Sunday on the AREI Zoom groups' global gathering.
Join us at Sunday 5 pm New York Time;
2pm Pacific time; 10 pm London time;
7 am Monday Sydney time
To join us click the link https://zoom.us/NJ/7595332928
See this week's full Zoom program



TOP MEDIUMS AT THE SYMPOSIUM
A highlight of the Symposium (in 5 weeks time) will be a 90 minute demonstraion of mediumship by three brilliant mediums, sometimes linking to the same spirit. Tina Powers, Mark Christopher Nelson and Jamie Clark will show mediumship at its best on Saturday 15th September from 3.15 p.m. to 4.45 p.m. As well, there will be six mediums selected by Susanne Wilson doing individual readings. Book now if interested.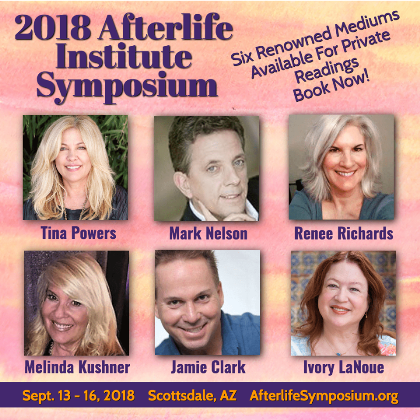 FOUR-YEAR- OLD COMMUNICATES WITH HER DECEASED FATHER In the recent past this mother may have dismissed her child's account of talking with her deceased father as imagination. But these days many more people accept that it is possible for us to communicate with those who have crossed over – especially where there is a strong heart-to-heart connection. Here is a video explaining how a four- year-old child regularly talked to her father and his friends who were killed in the 9/11 tragedy. What's more she had evidence.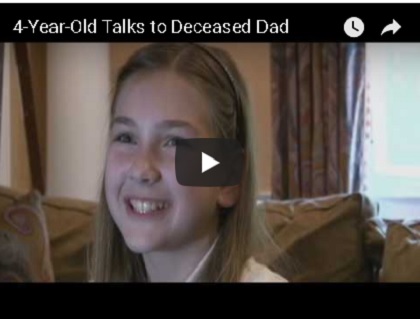 WHAT HAPPENS WHEN YOU DIE?
Russell Symonds has written a wonderful e-book on the different levels of the afterlife based on the work of Leslie Flint which, he shows, agrees with the findings of the most reliable mystics and yogis.
He writes: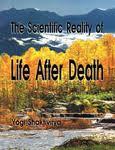 "You are about to embark on a remarkable journey into the afterlife! What do the most reliable mystics, yogis and mediums say regarding the afterlife? You will learn far more about the perfectly natural and absolutely beautiful realms of life after death than most people ever do in a lifetime. This information is as scientifically verified and complete as I can possibly make it." Highly recommended for the serious seeker.
Read more and purchase the e-book.




JAMES VAN PRAAGH READING - FATHER WANTS FORGIVENESS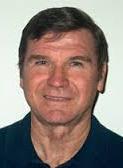 DO MEDIUMS SOMETIMES PICK UP MESSAGES FROM LIVING PEOPLE?
Michael Tymn is a wonderful writer and afterlife researcher. His books and his blog on afterlife topics contain many fascinating accounts and insights like this one.

"In the history of mediumship there have been cases in which the "spirit" communicating through the medium turned out to be still alive in the flesh. Such discoveries provided good laughs for the self-righteous debunkers, who accepted it as clear-cut evidence that the medium was a fraud. The possibility that telepathy can take place between living humans, or that mediums can pick up messages from other living humans does not seem to have been given any consideration by the militant "skeptics." Read more in Michael Tymn's fascinating article.



NEAR-DEATH EXPERIENCER FINDS IT'S ALL ABOUT LOVE Jayne Smith explains what she was told about her sins when went to Heaven in Near Death Experience.





QUESTION: WHERE IS MY SOUL MATE?
Hi Victor, I have been living with someone for some

years. But my partner does not treat me right - I think he cheats on me, often ignores me, does not give me the love I thought I would get. I'm not happy in my marriage. Surely he cannot be my soul mate? I miss having real love. I miss feeling the real gentle touch. I miss the intimate care and understanding. Where is my soul mate?
Victor: This situation is not unusual. We are constantly assured by afterlife teachers that everyone has a soul mate. But, they say, it is rare for you both to incarnate together. Perhaps one of the lessons you have chosen is to learn to be independent, or to be very patient and forgiving. Or perhaps you need to learn to stand up for yourself and set boundaries.



WHAT HAPPENS WHEN YOU DIE? Hi Victor, Tell me, how long are we going to keep the human body form - is it forever?
Victor: First, understand that we take a body in order to learn lessons that are not available to us in spirit.

When we have learned all the lessons earth has to teach, we move on to higher levels in the afterlife. But we literally do have all the time in the world. As we become more spiritually refined, we will find that you do not need a human-like body. But that may take eons. The good average person usually ends up on the Third Level of the Light on crossing over. We will eventually become a 'being of light' – a more powerful spirit with all memories, emotion, love, intelligence – to perform higher duties to continue to spiritually evolve. But we will never lose our individuality.





POSITIVE THOUGHTS TO START YOUR DAY "There are no mistakes in life ... only lessons."








See Victor on Video
* Subscribe to Victor's Youtube Channel:
* What Happens When you Die
* Afterlife and Science
* Near Death Experiences- Evidence of the Afterlife?
* What You Must Know Before You Die
* David Thompson's Materialization
* Million Dollar Challenge
* The Afterlife on Trial
* A Lawyer on the Afterlife
* Suicide is not the answer
* Religion and the Afterlife
* Ghosts- Randi and closed minded skeptics when they die
* Zwinge Randi's Challenge Exposed ... Lawyer Explains
* Why Professor Richard Dawkins is Wrong
* God--the Evidence (Without Religion)
* Afterlife Without Religion
* Skeptics Demolished
* Afterlife Objections Demolished
* Ghosts- Randi and closed minded skeptics when they die
* Victor Zammit speaking at Speakers Corner
* Materialized Houdini speaks to Victor





FEEDBACK: (Five this week).

1) Have just watched Lilou's interview with the Anaesthetist, which I found wonderful! I've been waiting for many years to hear something like this (working in theatre) I mean, to hear such an admission, after a patient I nursed in 1974 telling me of her own NDE, which sparked the beginning of my obsession! Thank you so much Victor & Wendy. I'm quite elated. Linda
2) Wonderful talk by Craig on suicide...Sister Rosemarie.
3) I just watched the video about the man who 'saw an angel'.. Actually more of the 'angelic intervention' experiences would be wonderful Victor and Wendy. It is just so inspiring to be reminded that even when things seem utterly disastrously hopeless, we can get help and our invisible helpers are very much around.
Louisa.

4) Thanks for the piece on Carl Sagan, Victor. I am more into looking at the afterlife from a scientific angle because I believe this is where we will get the proof that even the scientists can't ignore. Dave

5) I have been receiving your afterlife pages since my son passed over, 8 years ago. What a godsend they have been to me and I thank you for your service with my whole heart. Shannan.


SOMETHING MOST INSPIRATIONAL AND HIGHLY SPIRITUAL Listen to this most inspirational song composed, played and sung with so much passion and energy - after he accepted spirituality as a way of life.. No doubt, George Harrison had a huge influence on millions of fans around the world. Listen to this most harmoniously beautiful spiritual song that will always remain a classic - 'MY SWEET LORD'





Whilst we encourage and we publish many papers and reports by afterlife researchers, we are not in a position to guarantee the accuracy of all claims. We accept the imputed claim that the afterlife and paranormal research done by the researchers is done in good faith.
ALL WORK IS COPYRIGHT BY THE CONDITIONS SET AT THE GENEVA CONFERENCE ON COPYRIGHT.