Last week's report and all previous reports


October 13th 2017
COMMENTARY: WHEN A LOVED ONE DIES
We are continually told by those in the

afterlife, that knowledge about the afterlife helped them enormously when they crossed over. Also, when a loved one dies, it is so much easier for us to deal with the loss if we have known beyond doubt that the separation is temporary. Those of us who know that the energy we call soul/spirit/entity does survive physical death are fortunate indeed.
If we are exceptionally fortunate, we will be aware that our loved ones are closer to us than ever and can send us signs of their continued existence. It is only natural to miss the physical presence of a loved one, just as you would miss them if they moved to another country. But they are more aware of us than ever and are able to communicate with us. Continue to send your love to them, knowing that they will gratefully receive it and come close to you. Information transmitted from the afterlife tells us that death cannot sever love, because love is the most powerful force in the universe.
A SPIRIT DESCRIBES WHAT HAPPENED WHEN HE CROSSED OVER
Before he died, George Olsen had knowledge of the afterlife. He had been a sitter for
direct voice medium Leslie Flint
. So when he came through after he died, he was recognised by Leslie and the two people who worked with him, George Woods and Betty Greene. Listen as he describes his first impressions of the Summerland.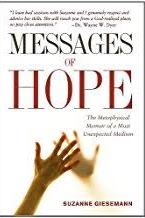 SHINING BRIGHTLY SO THAT OTHERS MAY HEAL
Medium Suzanne Giesemann, author of
Messages of Hope
, suggests that it is not appropriate to call those parents who have discovered that their children are more alive than ever in the afterlife "bereaved parents". Instead, she suggests another, more positive term, that reflects the wonderful work they, and their children, are doing to share the knowledge of the greater reality. Read the uplifting
article by Suzanne Giesemann
.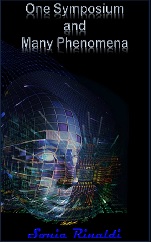 BREATHTAKING RESULTS IN ITC AT THE 2017 SYMPOSIUM
Sonia Rinaldi who was a featured presenter at the recent AREI Symposium, is a world leader in
Instrumental Transcommunication
. She has kindly shared with us a report of the various ITC phenomena that happened around her in Phoenix. She has put together a 28 page online magazine with 17 audios, mostly in English.
Read more...




BOOKINGS FOR THE 2018 AFTERLIFE INSTITUTE SYMPOSIUM ARE NOW OPEN!!!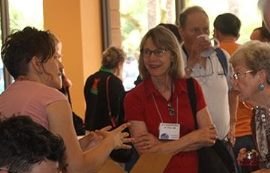 If you would like to join those who have gone from "believing" in the afterlife, to "knowing without a doubt" that our loved ones are closer than ever, join us at the 2018 Afterlife Institute Symposium.

WHEN:
Friday September 14th 2018, to Sunday September 16th 2018.
WHERE:
To cater for our expanded offerings we have found a wonderful new venue with great restaurants and shopping, the magnificent

DoubleTree Resort at Paradise Valley Arizona.
We have negotiated a great discount on rooms ($129).
LESS THAN HALF PRICE REGISTRATION
for returning attendees until October 31st
($150)
Special EARLY BIRD DISCOUNT
for people attending for the first time
($195.00)

Don't leave it to the last minute and pay full price ($345). Mark it in your diary, and
Register NOW.

SHERI PERL EXPLAINS HOW TO MAKE AN EVP RECORDING
After Sheri's son, Danny, died, she received many wonderful signs of his continued existence, which she documented in her excellent book
Lost and Found.
However, since she has learned to connect with him using EVP, she says she feels closer to him than ever. Sheri is now doing everything she can to help other parents use EVP to connect with their children.
To listen to some of Sheri's EVP clips go to http://theprayerregistry.wordpress.com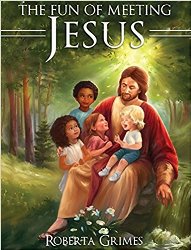 REVIEWERS NEEDED FOR ROBERTA GRIMES NEW 'FUN' BOOK Prompted by requests from parents for books to introduce young people to the Gospel teachings of Jesus about love, forgiveness, and spiritual growth, Roberta Grimes is preparing a new series of books. Based only on the Gospel teachings, and not on the dogmas of any religion, children of any (or no) faith tradition can enjoy and benefit from this series. Roberta contends that the Gospel teachings are a system for achieving very rapid spiritual growth that is so simple that even children can follow it. If you would like a pdf copy in return for a review on Amazon.com email books@victorzammit.com.



INSTRUMENTAL TRANS-COMMUNICATION WITH FATHER FRANCOIS BRUNE Born in 1931, Father Brune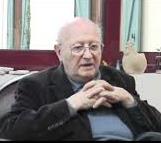 is a French priest who is an expert in electronic voice phenomena and instrumental transcommunication and all areas of afterlife evidence (read Dr. Anabela Cardoso's tribute to him). He claims that he has in his possession, thousands of accounts from deceased persons who have communicated with their loved ones through a variety of modern electronic devices. The 84 year-old priest who holds degrees in Latin, Greek and Philosophy and speaks 15 languages, has written a number of books on afterlife communication.
He writes:
"The dead speak and can be taped. I have no doubt about the survival of life after death. Therefore, the day I die shall be the loveliest one of my life." - Father Francois Brune.



FATHER BRUNE WITH ITC EXPERT MARCELLO BACCI This video is in French. At the beginning there is footage of Marcello Bacci speaking into his old valve radio - and receiving a deep voiced reply from a spirit helper. The photos on the wall are of children who have communicated through the radio with their parents. Then Father Brune, who went to Italy to investigate Marcello Bacci, gives a talk about his experiences. Edouard LEFEVRE has kindly provided a summary in English.









SIR ARTHUR CONAN DOYLE'S advice to closed-minded skeptics:

1) "How often have I said to you that when you have eliminated the impossible, whatever remains, however improbable, must be the truth?"

2) "It is a capital mistake to theorize before one has data. Insensibly one begins to twist facts to suit theories, instead of theories to suit facts."



VERY IMPORTANT MESSAGE DIRECTLY FROM THE AFTERLIFE
"Always there are those whose

mantle of love is wrapped around you, and the power which they wield is the power of the spirit, that power which is the genesis of all life, the power that fashioned the sun, the moon, the stars, the mountains, the oceans, the whole of life, the whole universe and all that it contains." from Silver Birch's 'THE SEED OF TRUTH', p.122, 1989 ed.

DOES HELL EXIST? NOT ACCORDING TO THE AFTERLIFE

The highly credible Mons Hugh Benson states: "Spiritually means warmth in the spirit world; lack of spirituality means coldness. The whole fantastic doctrine of the hell fire - a fire which burns but never consumes - is one of the most outrageously stupid and ignorant doctrines that has ever been invented by equally stupid and ignorant churchmen."
These are powerful words from someone who was a Catholic priest and on crossing over was given permission to transmit to us what really happens in the afterlife.

RELIGIONS TODAY
More than 8-in-10 people identify with a religious group.
A comprehensive demographic study of more than 230 countries and territories conducted by the Pew Research Center's Forum on Religion & Public Life estimates that there are 5.8 billion religiously affiliated adults and children around the globe, representing 84% of the 2010 world population of 6.9 billion. Read more...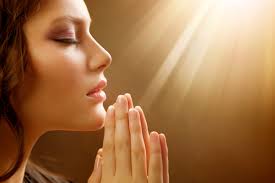 THE PROCESS OF HEALING THROUGH PRAYER
by Reality and You: Conversations with Higher Consciousness.
"We frequently hear about prayers being sent out for those who need healing and in many cases they appear to meet with some success. Would you please explain the procedures involved?" Read more...

THE FLYING DUTCHMAN: EVIDENCE FOR ESP
This 21 minute illustrated presentation, by Dr. Keith Parsons, examines the evidence for Extra Sensory Perception, ESP, with special reference to a star performer. What is the evidence that we have a sixth sense? This video helps to answer this question.
This link
will lead you to the other documentaries produced and presented by Dr. Keith Parsons, all to be found in one place on one page.

QUESTION: 'WHO CREATED GOD'?
Victor, you have an excellent youtube video about God. But, if you are presenting the Cause and Effect argument for God, God being the first cause, who then created God? Jerry S.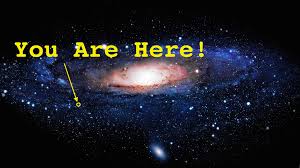 Victor: I stated, among other things, that we can witness the 'effects '- the universe, with all its huge amount of galaxies, solar systems, trillions of stars, suns, planets and so on - which came from a first cause. Now, atheists would claim that the universe - with all its perfection, its intelligence and order - created itself. That is not acceptable because no evidence has been presented that this is even possible. We are informed that only when our consciousness is more immensely developed can we ever be in a position to obtain some understanding of the First Cause we call God.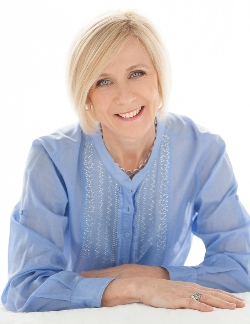 TAKE YOUR MEDIUMSHIP TO THE NEXT LEVEL: ONE DAY COURSE IN SYDNEY WITH AFC TUTOR CHRISTINE MORGAN
Become the medium you would like to go to!
One day workshop Saturday 14th Oct 2017
at Eleanora Heights Read more...
Contact indiki1962@gmail.com



See Victor on Video
* Subscribe to Victor's Youtube Channel:
* What Happens When you Die
* Afterlife and Science
* Near Death Experiences- Evidence of the Afterlife?
* What You Must Know Before You Die
* David Thompson's Materialization
* Million Dollar Challenge
* The Afterlife on Trial
* A Lawyer on the Afterlife
* Suicide is not the answer
* Religion and the Afterlife
* Ghosts- Randi and closed minded skeptics when they die
* Zwinge Randi's Challenge Exposed ... Lawyer Explains
* Why Professor Richard Dawkins is Wrong
* God--the Evidence (Without Religion)
* Afterlife Without Religion
* Skeptics Demolished
* Afterlife Objections Demolished
* Ghosts- Randi and closed minded skeptics when they die
* Victor Zammit speaking at Speakers Corner
* Materialized Houdini speaks to Victor


FEEDBACK: (Three only)

1) So grateful for each one, thank you both for your continued hard work. I simply love them and the research :) thank you again! Suzi
2) I attended the AREI symposium... oh what a wonderful new world I have been introduced to. I'm like a sponge!! Thank you both for all you do to teach.....Can't wait for next year. Jeanne

3) Although always fascinating, this week's report was especially so. Thoroughly enjoyed Keith Parson's film. Thanks Victor and Wendy.


HIGHLY INSPIRED MUSIC: WE WILL NOT FORGET THE GENIUS OF JOHN LENNON - born this month, October 1940 - and one of the greatest vocalists/songwriters of all time. Here is a most wonderful inspirational song which I think it is the very best song he ever wrote: IMAGINE! More relevant today than ever.


IMAGINE
words and music by John Lennon

Imagine there's no heaven
It's easy if you try
No hell below us
Above us only sky
Imagine all the people living for today
Imagine there's no countries
It isn't hard to do
Nothing to kill or die for
And no religion too
Imagine all the people living life in peace,
You may say I'm a dreamer
But I'm not the only one
I hope some day you'll join us
And the world will be as one
Imagine no possessions
I wonder if you can
No need for greed or hunger
A brotherhood of man
Imagine all the people sharing all the world, you
You may say I'm a dreamer
But I'm not the only one
I hope some day you'll join us
And the world will be as one
Whilst we encourage and we publish many papers and reports by afterlife researchers, we are not in a position to guarantee the accuracy of all claims. We accept the imputed claim that the afterlife and paranormal research done by the researchers is done in good faith. ALL WORK IS COPYRIGHT BY THE CONDITIONS SET AT THE GENEVA CONFERENCE ON COPYRIGHT.