Last week's report and all previous reports

November 17th 2017



COMMENTARY: THE IMPORTANCE OF MAKING OUR OWN DECISIONS There are millions, especially in religions, who leave the making of decisions about spiritual matters to their leaders. Others are passive, accepting whatever happens saying "I let God make the decisions for me."
No, that's not the way!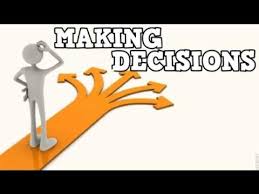 Information directly from the afterlife tells us that one of the reasons we have incarnated is to learn to use our own will in the process of manifestation and also to learn wisdom through observing the consequences of the decisions that we make.

As we grow and evolve spiritually, things that were acceptable to us and to our society, become unacceptable. It is sometimes uncomfortable to stand up against the crowd on controversial issues. However we have to take responsibility for our own decisions because that is how we evolve spiritually.

The great Silver Birch tells us: "Always reject what your reason rejects, no matter through whom it comes or the source. These are the truths that should appeal to reason and intelligence. If reason revolts and intelligence is insulted, then DISCARD them."



A BISHOP SHOCKS THE WORLD: IS THE BIBLE A SOURCE OF TRUTH? Controversial Bishop John Spong claims that parts of the Old Testament in the Bible are being used 'to justify almost every evil.'





YOGIS AND PSYCHIC POWERS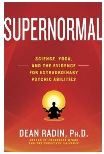 It has long been claimed that spiritual masters who practice yoga, or Buddhist meditation or Qigong and other martial arts, develop powers that Western science says do not exist. Yogis call these 'siddhic powers' which, they say, are the result of meditation or powers passed on by a master. The 'lesser siddhis' include such psychic abilities as clairvoyance (inner seeing), clairaudience (inner hearing), clairsentience (inner feeling), as well as clairgnosis (inner knowing), healing and limited knowledge of the future. The 'greater siddhis' include such things as levitation, teleportation, and bi-location.

It is also important to understand that yogis do not seek to encourage the development or proof of these powers which they see as an unimportant and annoying by-product of spiritual development. They expressly forbid their students from demonstrating their powers and warn that, if taken out of context, they can lead to ego, karmic entanglement and loss of spirituality. Read more...



EXPANDING REALITY TRILOGY Thanks to Dr. Mario Beauregard of the University of Arizona for this movie about the new science of consciousness and the emergence of the postmaterialist paradigm. This paradigm is leading us to the next great scientific revolution. It contains interviews with visionary scientists from a variety of fields (physics, neuroscience, biology, medicine, psychiatry, psychology, psi research). Part 1 is available now; parts 2 and 3 will be out early next year.



Rent Film 1 for 24 hrs- $5.99



HONOURING BRUCE MOEN - AFTERLIFE EXPLORER AND PIONEER Bruce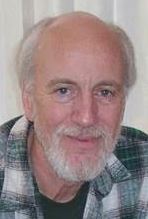 made his transition to the world of spirit on November 14, 2017. For over two decades he has been sharing his knowledge of the afterlife with the world. As an author of 5 books and founder of AfterLife-Knowledge.com Bruce traveled the world and helped thousands of people learn how to use their abilities to receive and verify information from the AfterLife. See his Youtube videos.

Family and friends will be working on honoring Bruce's legacy and a Celebration of Life which will be made public at a later date. Everyone who has been touched by Bruce is invited to share their thank you videos and written messages in the permanent online memorial at Bruce's website HERE. In lieu of flowers, donations may be made via PayPal HERE. Donations will be used to assist the family, and a portion will be donated to hospice in accordance with Bruce's request.

MATERIALIZATION MEDIUM DAVID THOMPSON INTERVIEWED BY ROBERTA GRIMES David Thompson is one of only three or four fully developed physical mediums in the world who sit in public seances. What he has to tell us about the difficult and dangerous work that he does and how he feels about it is fascinating.' Listen.




BRILLIANT DOCUMENTARY ABOUT NEAR-DEATH EXPERIENCES One of the best documentaries made by the BBC about Near-Death Experiences. It features many top scientists who have studied NDEs and other related incidents. Reportedly the BBC refused to replay this documentary and has stopped it from being sold as a DVD due to pressure from scientific censorship.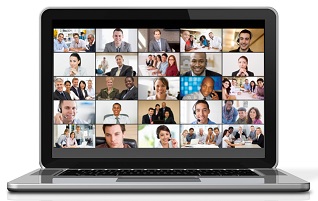 THIS WEEK'S AREI ZOOM GROUPS
This coming Sunday: Special Interest Group on Physical mediumship: Meet 4 physical mediums As well as the Special interest groups we are running four Community groups where we will be talking about after death contacts - visions, voices and touches from a known deceased person or animal. First session today Los Angeles 6pm; Phoenix 7pm; Chicago 8pm; New York 9pm; Sydney 1pm.
Click the link https://zoom.us/j/7595332928
Full program details: www.victorzammit.com/zoom/

THE DOUGLAS CONACHER TAPES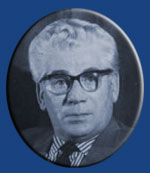 Douglas and Eira Conacher were a devoted married couple with a publishing business in Central London. They were conventional in every way but one: they were determined that whoever died first would try to contact the other from the afterlife. Douglas, 20 years older than Eira, died first on June 6, 1958. A few months later, Douglas contracted Eira through direct voice medium Leslie Flint. They carried on regular conversations over the next several years and authored two books together about the spirit world with both their names on the cover. Listen to this extract where Douglas talks about the colours in the spirit world. More Douglas and Eira tapes.




"THERE IS LIFE AFTER DEATH"
These are a few of the things Douglas Conacher described about his existence beyond the grave: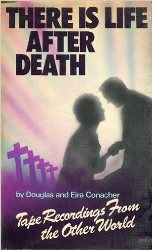 Hospitals, reception area and conditions of newly arrived souls, architecture, the effect mind has on colors, and architecture in the afterlife. The souls' desire to eat on the lower spheres is genuine, but as they progress they find food is no longer wanted. Certain qualifications are required to be a teacher, just as on Earth. He describes education, books, and school building architecture in the spirit world. The way of life reflects life on Earth until one gradually becomes more developed and moves toward higher spheres. Flowers grow as high as trees with amazing colors and perfumes. People sow, plant, and reap in natural soil. Read more about skills and interests in the afterlife.



ROB SCHWARTZ: YOUR SOUL'S PLAN Working closely with several mediums and channels, Rob has now explored the pre-birth plans of many people. He learned that the events in their lives are neither random nor arbitrary, but rather part of a wisely conceived and intricate plan—a plan they themselves bravely designed. In Your Soul's Plan and Your Soul's Gift he offers the life stories and pre-birth plans of twenty-two courageous souls. Read more..





CELEBRITIES WHO HAD A PARANORMAL EXPERIENCE: KEANU REEVES As a child living in New York City Keanu claims he saw a ghost: "I'm probably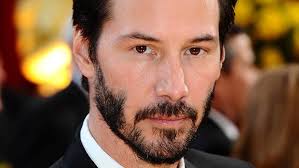 like 6, 7 years old, we'd come from Australia. Renata, [our] nanny, in the bedroom, my sister is asleep, she's sitting over there, I'm hanging out. There was a doorway and all of a sudden this jacket comes waving through the doorway, this empty jacket — there's no body, there's no legs, it's just there. And then it disappears," he explained on the television show Jimmy Kimmel Live!. "I was a little kid and I thought, 'Okay, that's interesting,' and I looked over at the nanny and she [was making this terrified face]. And I'm like 'Oh wow, so that was real.'"

This week in our Zoom community groups we want to hear about your paranormal experiences. Read more...



WHY I REGULARLY QUOTE SILVER BIRCH & MONS. HUGH BENSON Silver

Birch said that he obtained his information from the 'Higher Beings.' He acted as their medium channeling the information from highly advanced spirits. This information was passed down through a Native American medium on the astral level and then through the medium Maurice Barbanell on earth. Clearly all the information is of the highest quality which helps us to know what is necessary to guarantee us a place in the Realm of the Light on crossing over. Read more about Silver Birch..


LIFE IN THE WORLD UNSEEN Mon. Hugh Benson, a Cambridge University scholar,

was a senior Catholic priest. After he died he obtained permission from the higher beings in the afterlife to transmit to us the correct information about what really happens when we cross over. He told us that most of the things he taught while alive are not relevant to obtaining a place in the Light on crossing over. This information is a treasure which we try to share with everyone. Download his masterpiece Life in the World Unseen.pdf.



MADE IN HEAVEN: A CUTE 1987 AFTERLIFE MOVIE Fictional movies about the afterlife are a wonderful way of getting new ideas about the afterlife into mainstream consciousness. This one plays with the idea of reincarnation.





See Victor on Video
* Subscribe to Victor's Youtube Channel:
* What Happens When you Die
* Afterlife and Science
* Near Death Experiences- Evidence of the Afterlife?
* What You Must Know Before You Die
* David Thompson's Materialization
* Million Dollar Challenge
* The Afterlife on Trial
* A Lawyer on the Afterlife
* Suicide is not the answer
* Religion and the Afterlife
* Ghosts- Randi and closed minded skeptics when they die
* Zwinge Randi's Challenge Exposed ... Lawyer Explains
* Why Professor Richard Dawkins is Wrong
* God--the Evidence (Without Religion)
* Afterlife Without Religion
* Skeptics Demolished
* Afterlife Objections Demolished
* Ghosts- Randi and closed minded skeptics when they die
* Victor Zammit speaking at Speakers Corner
* Materialized Houdini speaks to Victor


HIGHLY INSPIRED MUSIC - ONE OF THE GREATEST SONGS EVER: 'WE ARE THE WORLD': USA FOR AFRICA - most requested song ever. Some of singers: Michael Jackson, Ray Charles, Bob Dylan, Billy Joel, Stevie Wonder, Diane Warwick, Diana Ross, Bruce Springsteen, Tina Turner, Willie Nelson - and many, many others.

WE ARE THE WORLD
words and music by Michael Jackson and Lionel Ritchie

"There comes a time when we heed a certain call
When the world must come together as one
There are people dying
And it's time to lend a hand to life
The greatest gift of all

We can't go on pretending day by day
That someone, somehow will soon make a change
We are all a part of God's great big family
And the truth, you know
Love is all we need

We are the world, we are the children
We are the ones who make a brighter day
So lets start giving
There's a choice we're making
We're saving our own lives
It's true we'll make a better day
Just you and me

Send them your heart so they'll know that someone cares
And their lives will be stronger and free
As God has shown us by turning stones to bread
So we all must lend a helping hand
We are the world, we are the children
We are the ones who make a brighter day
So lets start giving

There's a choice we're making
We're saving our own lives
It's true we'll make a better day
Just you and me

When you're down and out, there seems no hope at all
But if you just believe there's no way we can fall
Let us realize that a change can only come
When we stand together as one
We are the world, we are the children
We are the ones who make a brighter day
So lets start giving

There's a choice we're making
We're saving our own lives
It's true we'll make a better day
Just you and me"
[x2]




Whilst we encourage and we publish many papers and reports by afterlife researchers, we are not in a position to guarantee the accuracy of all claims. We accept the imputed claim that the afterlife and paranormal research done by the researchers is done in good faith. ALL WORK IS COPYRIGHT BY THE CONDITIONS SET AT THE GENEVA CONFERENCE ON COPYRIGHT.