Last week's report and all previous reports
November 10th 2017

COMMENTARY: SCIENTOLOGY'S 'BILLION YEAR' CONTRACT IS INVALID Beginning in the 1950's, Scientology has become one of the most controversial religions. Ex-members have reported being treated like slaves, tortured through regular punishments and mind manipulation techniques. A fundamental condition of being a member of the elite Sea Organisation is the strict requirement to sign a billion year contract - channeling all of your energies, emotion, beliefs into Scientology - reincarnation after reincarnation - for a billion years. However from my knowledge and experience dealing with afterlife intelligences that contract cannot be valid. No human being can contract his soul and energies beyond his own life on earth. Ron L. Hubbard, the founder of Scientology, had absolutely no authority - expressly stated or implied to draft and try to encumber a soul in such a way. For those interested in escaping the psychological manipulation of this organisation read more...
A SCIENTIST WHO 'GETS' THE BIG PICTURE
Dr. Jude Currivan integrates leading-edge science, research into consciousness and universal wisdom teachings into a holistic whole world-view. She is a cosmologist, planetary healer, futurist, author and previously one of the most senior businesswomen in the UK. She has experienced multidimensional realities since early childhood and worked with the wisdom keepers both incarnate and discarnate of many traditions. Very inspiring.
Read more about Jude.






THE AFTERLIFE RESEARCH AND EDUCATION INSTITUTE SYMPOSIUM 2018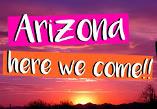 Guess who's presenting at the AREI Symposium in Arizona next year? Scroll down to see the beginning of our all-star line-up
WHEN: September 14-16, 2018.
WHERE: at the Doubletree Resort by Hilton Hotel Paradise Valley, Arizona.
EARLY BIRD DISCOUNT: The discount price of $150 for previous attendees is ENDING NEXT WEEK - November 15th - after that, it increases to $195. Register NOW if you qualify.
Alternatively, join AREI now for $25 and receive select the $170 registration fee for AREI members. Register here.




TOP PHYSICIST VERIFIES CLAIRVOYANCE


From the 70s to the 90s, Dr. Hal Puthoff and Dr. Russell Targ conducted experiments on psychic abilities, particularly remote viewing, at the Stanford Research Institute for the CIA-funded 'Stargate Project.' Remote viewing is the psychic ability to target persons, places, objects that are distant in space and time given only a series of map coordinates. It suggests that the mind or consciousness is non-local, meaning that it is outside of space and time.





BE PART OF OUR EXCITING AREI ONLINE COMMUNITY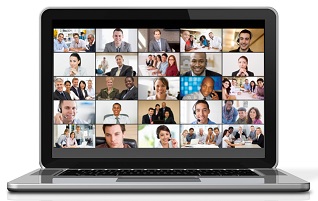 The technology is EASY. Just one click and you will be making friends with people from all over the world. Connect with like- minded people to share your questions, experiences and ideas about all the things we talk about in the Friday Report. We now have four general interest groups running each week.
USA Thursday night - Check times;
USA Sunday night Check times;
USA Wednesday afternoon/evening Check times
and for UK and Europe Sunday morning
To join us just click the link https://zoom.us/j/7595332928
At the moment William Murray is on call to welcome you and show you how Zoom works. Drop by and say hello.



FEEDBACK ON OUR ZOOM COMMUNITY GROUPS "So many thanks, Wendy Zammit, Victor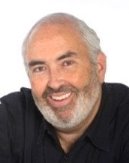 Zammit and Karyn Jarvie for all the time and energy you have spent in bringing this about. The meetings face to face across the globe are extraordinary. I have seen other forums struggle with Skype to no avail. ZOOM is amazing. Also, many many thanks to Joe Higgins (pictured left) for leading us in exploring signs from the afterlife."
Analise Cross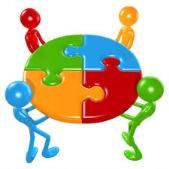 AND NOW WE ARE STARTING SPECIAL INTEREST GROUPS Every week on Sunday afternoon US time, Sunday night UK/Europe, Monday morning Australian Eastern time,
a different special interest group will be featured.

These will cater for mediums, researchers, end of life carers, hypnotherapists, writers and film makers and other experienced practitioners who wish to share their current work, ask questions and plan research. Come along and share your expertise with others working in your field.

This Sunday's special interest group will be on mental mediumship (see agenda) Check out your camera and microphone now,,,
Click the link https://zoom.us/j/7595332928
DR. LANI LEARY FINDING PEACE AND MEANING IN DEATH AND BEREAVEMENT





HAVE YOU HAD ANY GLIMPSES OF THE AFTERLIFE AT THE BEDSIDE OF A DYING RELATIVE? We will be collecting your stories in our online community groups this week.




CHANCE? EVOLUTION? GOD? THE NATIONAL SCIENCE FOUNDATION
tells us that: 'amazingly, an adult human body contains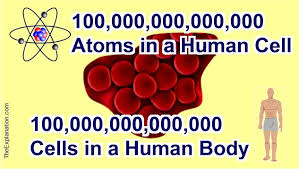 about
50-100 TRILLION
CELLS, which is 100,000,000,000,000!
Many zeros, right!? So
how do we arrive at this number?
It is estimated that the cell turnover in an adult human is about
50-70 billion per day.
Atheistic scientists say this all came about by 'chance' or in the course of "normal evolution."
Can the complexity and immense intelligence of the human body, to cite just one issue, evolve out of "nothing"? After studying and investigating, I came to the conclusion - as other open-minded scientists have done, that there is an intelligent power (that some call God, others the First Cause). When we look at the universe - the stars, galaxies, solar systems we can see guided intelligence - intelligence even in 'evolution' itself - and evolution cannot create itself!!

AN INTERESTING BOOK: 'ELVIS AFTER LIFE' by Raymond Moody. There are many cases of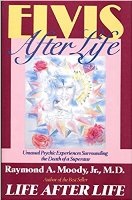 Elvis allegedly providing comfort and assistance to people in need and influencing their lives, after his death. There have been numerous after-death communications (ADC) and what have been called in the media "Elvis sightings" as well as claims to have seen Elvis as a greeter in a near-death experience. Moody argues that Elvis Presley has provided comfort to millions of people worldwide during his life and an untold number of people after his death. He is convinced that the people who shared their stories fervently believed their experiences were real. Read more...

REINCARNATION: QUESTION:
What do I have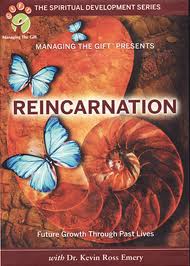 to do to avoid having to come back to have another life on earth? I find living on earth very tough - and I don't think I can go through it again." J.S. Beacon.
Victor: Actually, that is a very frequently asked question. The answer is fairly simple. However there is another question to answer before we consider it. That is, what is the purpose of life on earth? We come to earth to learn critical spiritual lessons to help us reside in the afterlife. There are certain spiritual lessons to learn and experiences we must go through. When we spiritually advance sufficiently to forgive unconditionally and love all unconditionally, we do not have to return for another life on earth. So the onus is on you to reach that high level and then you do not have to come back.
CAN A READING WITH A PSYCHIC MEDIUM REDUCE GRIEF? Alex Tsakiris' Skeptiko.com is a brilliant podcast series covering Near-death experience science, Parapsychology, Consciousness research and the every expanding scientific understanding of who we are. Spirituality and the implications of new scientific discoveries to our understanding of it, Skepticism and what we should make of the "Skeptics". Here's Alex's interview with the wonderful Dr. Julie Beischel.


THE HEALING EFFECTS OF AFTER DEATH COMMUNICATIONS Dr. Marilyn A Mendoza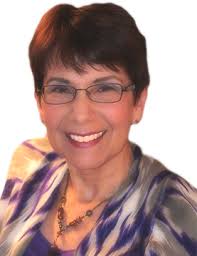 "The experiences of grief can be so unsettling that many who mourn express concern that they are losing their minds. The bereaved are bombarded with unusual thought, experiences and emotions. Typically, all these experiences are in the realm of normalcy, however, some individuals feel that they are a sign of psychopathology. These experiences are referred to as After-Death Communications (ADC). ADC, as defined by
Guggenheim and Guggenheim (1995)
, is a "spiritual experience that occurs when someone is contacted directly and spontaneously by a family member or friend who has died." They identify twelve main categories of experiences."
Read more...
ANNA BREYTENBACH EVIDENTIAL ANIMAL COMMUNICATION What if you could talk to animals and have them talk back to you? Anna Breytenbach has dedicated her life to what she calls interspecies communication. She sends detailed messages to animals through pictures and thoughts. She then receives messages of remarkable clarity back from the animals.





See Victor on Video
* Subscribe to Victor's Youtube Channel:
* What Happens When you Die
* Afterlife and Science
* Near Death Experiences- Evidence of the Afterlife?
* What You Must Know Before You Die
* David Thompson's Materialization
* Million Dollar Challenge
* The Afterlife on Trial
* A Lawyer on the Afterlife
* Suicide is not the answer
* Religion and the Afterlife
* Ghosts- Randi and closed minded skeptics when they die
* Zwinge Randi's Challenge Exposed ... Lawyer Explains
* Why Professor Richard Dawkins is Wrong
* God--the Evidence (Without Religion)
* Afterlife Without Religion
* Skeptics Demolished
* Afterlife Objections Demolished
* Ghosts- Randi and closed minded skeptics when they die
* Victor Zammit speaking at Speakers Corner
* Materialized Houdini speaks to Victor

FEEDBACK: (Three only)

1) Great explanation of the interpolation issue. Congrats. Luis Sérgio Marotta

2) Thank you again, Victor and Wendy, I like your commentary introduction...Rotsen

3) This is a great website for people to expand their mind. Thanks to you both. Shared. Helen.


HIGHLY INSPIRED MUSIC - MUSICALLY AND VISUALLY BRILLIANT Celtic Woman's version of the very melodious "I Dreamed a Dream", a really beautiful and poignant song. The alluring lyrics are shown on the screen. I put it on full screen for a maximum effect.



Whilst we encourage and we publish many papers and reports by afterlife researchers, we are not in a position to guarantee the accuracy of all claims. We accept the imputed claim that the afterlife and paranormal research done by the researchers is done in good faith. ALL WORK IS COPYRIGHT BY THE CONDITIONS SET AT THE GENEVA CONFERENCE ON COPYRIGHT.