Last week's report and all previous reports

May 26th 2017

COMMENTARY: MATERIALIST SCIENTISTS IGNORING THE RULES OF EVIDENCE I had more problems this

week dealing with scientists who keep ignoring the strict rules of admissibility of evidence because they do not know what they are. What is very frustrating is that these flamboyant atheists are given a great deal of publicity when they make the claim that they refuse to accept the paranormal and that there is no afterlife. BUT no mention is made that these materialist scientists have FAILED to disprove the evidence. So their arguments become hollow propaganda NOT statements of proven facts. See my hypothetical cross-examination of Richard Dawkins.



BRILLIANT AFTERLIFE VIDEO
Dan Drasin has updated his wonderful video

about EVP and ITC
Calling Earth.
It first
came out in 2014 but he has added sections to it twice. You can see it on Vimeo at
https://vimeo.com/101171248
. Lovely to see German physicist and ITC pioneer, Dr. Ernst Senkowski, Tom and LIsa Butler and Alexander MacRae. And don't miss the most impressive stunning 5 minute conclusion "What Does it all Mean?" at 1 hour and 30 minutes.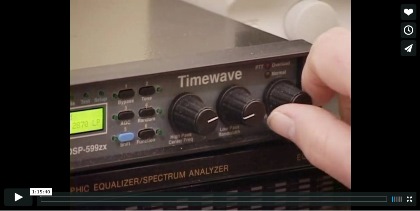 MONTAGUE KEEN CONTINUES HIS WORK FROM THE OTHER SIDE
Montague Keen, who is featured in the above video, was, and still is, a dedicated afterlife researcher. He was the principal investigator into the Scole Experiment. Since he died suddenly, on January 15 2004, he has continued to work to prove the existence of the afterlife.
Read more...
MONTAGUE KEEN DICTATED A SPEECH TO BE READ AT HIS MEMORIAL
After his

sudden death on January 15, 2004, afterlife researcher Montague Keen materialised through physical medium David Thompson on four separate occasions. The first time was in a sitting on May 16, 2004. Apart from letting his friends know he was OK, he talked to fellow researcher Guy Lyon Playfair about the opposition Keen had received from members of the SPR for his very
positive report about the medium, David Thompson
. He gives Guy an address which is evidential and talks to Scole experimenters Robin and Sandra Foy. He then walks around and touches his friends. Finally he dictates a speech to be played at his own memorial service.
Listen...


RAYMOND MOODY ON SHARED DEATH EXPERIENCES
Dr. Moody claims that loved ones at the bedside of a dying person sometimes have experiences identical to a near-death experience.

DEAN RADIN SUMMARISES THE EVIDENCE FOR PSYCHIC PHENOMENA

Don't let anyone tell you that there is no scientific evidence for psychic phenomena and the afterlife. Dr. Dean Radin has put together a selected list of peer-reviewed journal articles about psi (psychic) phenomena, most published in the 21st century. There are also some papers of historical interest and other resources. A comprehensive list of important articles and books would run into the thousands. Click on the title of an article to download it.
Read more...
SARAH AND BRENT HINZE: VISIONS OF FUTURE CHILDREN IN NEAR-DEATH EXPERIENCES
For over 20 years the authors have pioneered a ground breaking new area of research: the Prebirth Experience (PBE). A PBE is a spiritual experience or vision that involves contact with one or more unborn souls. A PBE can occur during an NDE or in other ways. The authors have collected hundreds of these accounts.
Read more about pre-birth experiences.
STRONG WORDS FROM THE AFTERLIFE
"People can delay, hinder and obstruct, but they

cannot prevent the divine plan from fulfilling itself in your world. People are the greatest obstacles to their own progress. Stupidity, ignorance, superstition, greed, the lure of power; these rule and prevent your world from being the kingdom of heaven that it could be ... When all is said and done, you will finally assess yourselves, not on the gold, silver, jewellery or property that you acquired. You will judge yourself by your spiritual passport. This will declare unerringly who and what you are spiritually." (More Philosophy of Silver Birch).
JOHN EDWARD READINGS
One of the signs of an excellent medium is his/her ability to give small evidential details that are known only to the deceased and the person having the reading.
A BIG THANK YOU FROM THE IDIGITAL TEAM
idigitalmedium.com

"For the people who contributed so that iDigitalMedium can have the funds to incorporate as a non-profit - we say thank you. We're working stiffs - just like you, and we are proud to partner up with you for the greatest challenge of our age. A total of $875 was raised from all sources (online and offline). And when GoFundMe takes their 8% fee we'll likely have just enough to get started out on the right foot with the rest of the official filings. And for that, we thank you. Stay tuned as we revamp the website to be exactly what you - "The People" have you demonstrated you want it to be."Sincerely,
Keith Clark and The iDigitalMedium Team



PSYCHIC ESPIONAGE: THE COUNTRY WHICH UNDERSTANDS PSYCHIC PHENOMENA CONTROLS THE WORLD


Declassified files reveal that the CIA carried out secret psychic experiments with Uri Geller. They asked him to PREDICT what an agent in the next room would draw in the future – and the results will bend your mind. The 'Stargate' programme aimed to find out whether humans could use psychic powers as weapons or spy tools...Read more...

PSYCHIC DETECTIVES: SENIOR POLICE OFFICER PRAISES GIFTED PSYCHIC PHIL

JORDAN
"I accept the psychics' role in helping with murder cases and I will call them again because they get results…I am now a great believer in psychics helping the police" said Sheriff Bill Hasenaurer from Oneida Country Sheriff's Office on the East Coast of the U.S.A. validating the gifts of gifted forensic psychic, Phil Jordan. From PSYCHIC DETECTIVES episode 'Blood Money'.
QUESTION: "SALVATION BY FAITH"
Fundamentalist Christians tell us that 'BELIEFS' and 'FAITH' alone will be enough to take us to heaven as stated by St.John in the New Testament. Care to comment on this one Victor? T.S.M. Williams, Montgomery.
Victor:
Whilst it is true that St. John says belief in Jesus will get you to heaven, the three other New Testament writers

Mark, Matthew and Luke say that you have to do 'good works'
along with
beliefs to get to heaven. So there is a ratio of three to one in the New Testament on what people should be doing to gain entrance to heaven! Afterlife researchers and others who obtain information
directly
from the afterlife consistently tell us that what is critical is how much selfless service we perform - NOT how much we believe or how much faith we have. Historians such as Professor Burkitt tell us that the gospel of St John is not historical and was written in the second century when the idea of belief being enough for salvation was popular.
FORMER KU KLUX KLAN LEADER PREACHES AGAINST RACISM
[Thanks to Cyrus Kirkpatrick for this gem.]
Johnny Lee Clary (1959– 2014) tells how he was inspired to become best friends with evangelical minister, Rev. Wade Watts, a preacher and former leader of the Oklahoma chapter of the National Association for the Advancement of Colored People (NAACP), and join him in a world-wide anti-racism crusade.
Read more...




TAKE YOUR MEDIUMSHIP TO THE NEXT LEVEL IN SYDNEY AUSTRALIA
An inspiring live-in course with international evidential mediums Christine Morgan, Brian Robertson and Simon James, who are all tutors at the Arthur Findlay College England.

The course fee includes small group tuition, all meals and accommodation at the fabulous 4.5 star Mountain Heritage Hotel, Katoomba Blue Mountains (one and a half hours drive from Sydney Australia).

Two exciting weeks: Attend one or both
November 5th-10 "Mediumship for Life" and November 12th-17th "Healing and the Altered States" Beginners to Advanced.
DOWNLOAD FLYER
For bookings and more information email Christine indiki1962[at]gmail.com or phone 0411 036 963


*
Afterlife and Science

*
Near Death Experiences- Evidence of the Afterlife?
*
What You Must Know Before You Die
* David Thompson's Materialization
* Million Dollar Challenge
*
The Afterlife on Trial

* A Lawyer on the Afterlife

* Suicide is not the answer
* Religion and the Afterlife
* Ghosts- Randi and closed minded skeptics when they die

* Zwinge Randi's Challenge Exposed ... Lawyer Explains
* Why Professor Richard Dawkins is Wrong

*
God--the Evidence (Without Religion)
* Afterlife Without Religion
* Skeptics Demolished

*
Afterlife Objections Demolished
* Ghosts- Randi and closed minded skeptics when they die

*
Victor Zammit speaking at Speakers Corner
* Materialized Houdini speaks to Victor

FEEDBACK: (Three only)
1) Thanks for sharing all these wonderful reports, they are truly uplifting and inspiring! Louisa

2) Love the music on your reports. Jenny

3) I have been an avid reader of your Afterlife Report for about ten years. During that time, I have come to very gratefully, believe in our continuation more and more. I notice, however, what a great reassurance it is to read your report weekly. Thank you so much for all you do. Sincerely, Martha S. Barton

ONE OF ABBA'S GREATEST HITS: "I HAVE A DREAM" Sing along...I believe in Angels." Abba fans can look forward to neat year's a sequel to the ABBA-themed movie Mamma Mia which was the highest grossing musical of all time. Read more...


I have a Dream
I have a dream, a song to sing
To help me cope with anything
If you see the wonder of a fairy tale
You can take the future even if you fail
I believe in angels
Something good in everything I see
I believe in angels
When I know the time is right for me
I'll cross the stream, I have a dream
I have a dream, a fantasy
To help me through reality
And my destination makes it worth the while
Pushing through the darkness still another mile

I believe in angels
Something good in everything I see
I believe in angels

When I know the time is right for me
I'll cross the stream, I have a dream
I'll cross the stream, I have a dream
I have a dream, a song to sing
To help me cope with anything
If you see the wonder of a fairy tale
You can take the future even if you fail
I believe in angels
Something good in everything I see
I believe in angels

When I know the time is right for me
I'll cross the stream, I have a dream
I'll cross the stream, I have a dream
Whilst we encourage and we publish many papers and reports by afterlife researchers, we are not in a position to guarantee the accuracy of all claims. We accept the imputed claim that the afterlife and paranormal research done by the researchers is done in good faith. ALL WORK IS COPYRIGHT BY THE CONDITIONS SET AT THE GENEVA CONFERENCE ON COPYRIGHT.