Last week's report and all previous reports

March 3rd 2017

COMMENTARY: BRITISH PHYSICIST MAKES A FOOL OF HIMSELF ABOUT THE PARANORMAL Uninformed physicist, Brian Cox from England, recently claimed during BBC Radio Four's, The Infinite Monkey Cage program, "I want to make a statement: We are not here to debate the existence of ghosts because they don't exist". He went on to claim that in order to say that something exists, we have to be able to say how it works and how it fits in with existing science." Since we cannot do this, he said smugly, the paranormal does not exist. WRONG!



Clearly this uninformed physicist has NOT read any of the evidence, starting with the works of the great giants of science - like Sir Oliver Lodge (left), Sir William Crookes (below right) Sir

William Barrett and a whole stream of others - who proved the existence of the paranormal and showed they are far more intelligent and far more brilliantly scientific than uninformed closed minded skeptic B.Cox.

The report says, 'The (LHD) - the Large Hadron Collider - is the largest and most powerful particle accelerator that humanity has ever built. It features a ring 27 kilometers (16 miles) long with superconducting magnets and accelerating structures specifically built to boost the energy of particles that scientists hope to study.... therefore there is no paranormal.." This skeptical physicist has the arrogance to say "but science says..." He shows he is colossaly ignorant oabout the rules of professional debate: he used the 'smorgasbord' argument - ignoring the substative evidence that contradicts his claim - therefore, his claim is invalid.
No genius scientist, no genius physicist, no genius materialist has ever rebutted the evidence for the afterlife- a cool $1 MILLION if they can! Maybe this skeptical physicist will try to disprove the evidence? TIME STARTS NOW! Read more
DR. DEAN RADIN TALKS ABOUT EXPERIMENTAL EVIDENCE FOR THE PARANORMAL
Dean Radin Phd at the California Institute for Integral Studies (CIIS).
OUT-OF-BODY EXPERIENCES OR ASTRAL TRAVEL
Various surveys have shown that around 30% of the population reported having had an OBE.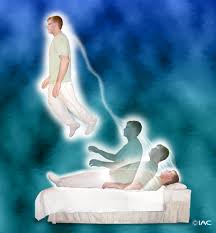 Many people have them at least once in a lifetime but don't go any further than their own home. But some people are able to travel vast distances - to the afterlife and anywhere on earth. Remember that our spirit etheric body vibrates faster than our physical body and resides close to us in our aura. But when we sleep at night time our spirit etheric body travels to the afterlife dimension to meet up with loved ones.
Read more...
SHADOWS: PERCEPTIONS OF NEAR-DEATH EXPERIENCERS
Some wonderful insights into the purpose of life.
POWERFUL MESSAGE DIRECTLY FROM THE AFTERLIFE




"We never say to you: 'Do not use your reason: have faith only.' We say: 'use that which the Great spirit has given you. Test us. Examine us. If aught that we say is debasing, cruel or immoral, then reject us'.

If we seek always to teach you to live nobler lives, lives of greater self-sacrifice and of idealism, then surely that demonstrates that the hall-mark of the Great Spirit is stamped upon our teaching.

If we rise up one soul, if we give comfort to one who mourns, if we give hope to one who is faint-hearted, if we give strength to one who is weary, then has it not been worth doing?"

Download pdf of Teachings of Silver Birch


MARK IRELAND'S JOURNEY TO AFTERLIFE KNOWLEDGE Mark Ireland is co-founder of Helping Parents Heal. In this talk he shares his own journey following the death of his son Brandon, his experiences with his own father, psychic medium Richard Ireland, his early past life memories and answers questions.

QUESTION: GROUP SOUL?
Victor, can you help me with this one? I feel I get on very well with a couple of friends - as if they were loved ones, like members of my family. And yet with others, although I try to be nice to them, my relationship is not as good. Is there a spiritual explanation for that?


Victor:
It is just possible that those who you find very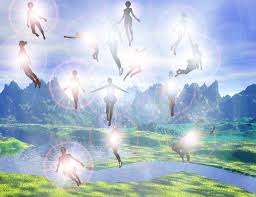 easy to get along with could be members of your afterlife soul-group. You will find that there is something magical in these relationships; easy to communicate, agreeing with each other about many things, planning things together and acting as one. It could be that you agreed to incarnate together to help each other in some spiritual or other venture. This situation could happen with one, two or many more people who belong to the same group. There is always a good reason why some relationships are very close, and others not.

5 FACTS ABOUT SOUL MATES BY HANS WILHELM With over forty two million books in print, Hans Wilhelm is one of America's foremost author/ illustrators of children's books. Hans was born in Bremen, Germany. He lived for many years in Africa before moving to America. He now lives in Weston, Connecticut, USA.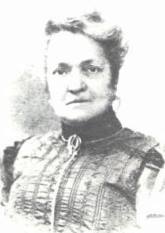 EUSAPIA PALADINO PHYSICAL MEDIUM DEFAMED Nobel Prize winning scientist, Professor Charles Richet, had more than 200 sittings with Eusapia Paladino at his own private retreat on a Mediterranean island during 1894.

He wrote: "Even if there were no other medium than Eusapia in the world, her manifestations would suffice to establish scientifically the reality of telekinesis and ectoplasmic forms".

But while she was in trance she had no control over what happened. He reported that ectoplasmic arms and hands emerged from the body of Eusapia and did what they wished, independent of Eusapia's will, as she had vacated the body while in trance." Michael Tymn, who has studied her work in depth, argues that those who who claim she cheated do not understand the dynamics of physical mediumship and owe her an apology. Read his article.
REVISITING THE BIRTH OF SPIRITUALISM THROUGH ITS MEDIUMS
An excellent presentation by Ricardo Mastroleo PhD. who gives a very interesting overview of the early mediums: The Fox Sisters, The Davenport Brothers, Madame d'Esperance, Leonora Piper, Eusapia Palladino and Daniel Home.


PSYCHIC DETECTIVES: A Fateful Friendship
Place: Tempe, Arizona
Case: Missing person, Stacey Hendrickson
Psychic: Gale St.John
Police Officer in charge of the case: Detective Allen Reed


Evidence – some of the evidence produced by the gifted psychic 2,000 miles away from the scene: "I see water, cracked earth, a corrugated type of metal covering a building … palm trees … I see something across her wrists … I feel sharp pain in the back of my head … she was shot in the back of her head … you must find her roommate … the one who is going out with the roommate tonight is the killer and is planning to kill her…" (Police found the roommate, found the person, John Barry Adams, … arrested him …He was sentenced to 29 years in prison for murdering Stacey Hendrickson).

Police Comments: DETECTIVE ALLEN REED, Tempe, Arizona Police Department, stated that before meeting the psychic he was a skeptic. But after working with gifted psychic, Gale St.John "I realized this (what was in the autopsy report) is exactly what psychic Gale St.John told me (from 2,000 miles away!) … Not some of what she said, but ALL of what she said was true and accurate … I do like to think we would have ultimately identified and arrested John Adams BUT it was the psychic Gale St.John who led us to him and pointed us in the right direction …without a doubt."


PRE-BIRTH PLANNING Victor, we see so many people being born with physical and mental problems - and so many born in poverty. Surely, before we come to incarnate we are allowed to have some input about what kind of a body and mind we will have on incarnation?
Victor: Yes, that is a good question. We are credibly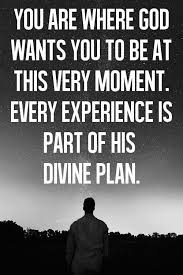 informed by reliable afterlife teachers that we will get a body and a mind that will help us to continue to spiritually refine. Nothing is left to chance. Apparently our life circumstances are determined by the lessons we want or need to learn or the contribution we want to make. The planning for life on earth is done with the help of highly advanced spirits - but we are allowed to suggest preferred qualities for our body and mind. It appears nothing comes by chance.




ROBERT SCHWARTZ TALKS ABOUT HOW HE OBTAINS INFORMATION ABOUT PRE-BIRTH PLANNING Robert Schwartz is certified as both a Past Life and Between Lives Soul Regression Therapist. He is the author of two groundbreaking books, Your Soul's Plan and Your Soul's Gift. His books have been translated into twenty-two languages.





ARE THERE SPIRITS IN THE DARKER REGION IN THE AFTERLIFE WHO STAY THERE FOREVER? It is true that there will be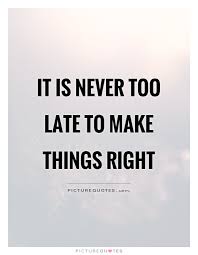 spirits who find themselves in darker states in the afterlife because of their negative emotions such as extreme hatred or shame. It seems that unless we obtain forgiveness from those we have harmed, we are affected by their pain at what we have done. But whilst they may be there for eons, we are informed that these spirits will eventually come to think differently and will be able to forgive themselves and others and slowly make progress to the realm of the Light. We have to remember that each of us has the spark of the Divine in us which stays with us forever.
Read more...



JURGEN ZIEWE DESCRIBES THE VARIOUS LEVELS HE VISITS DURING NDES An extract from one of Jurgen's longer interviews together with some of his artistic representation of the higher relams.





WINDBRIDGE INSTITUTE NEED US CITIZENS FOR SURVEY The Windbridge Institute, is looking for mediums and non-mediums to volunteer as research participants to answer some on-line questions.
Read more...



See Victor on Video
* Subscribe to Victor's Youtube Channel:
* What Happens When you Die
* Afterlife and Science
* Near Death Experiences- Evidence of the Afterlife?
* What You Must Know Before You Die
* David Thompson's Materialization
* Million Dollar Challenge
* The Afterlife on Trial
* A Lawyer on the Afterlife
* Suicide is not the answer
* Religion and the Afterlife
* Ghosts- Randi and closed minded skeptics when they die
* Zwinge Randi's Challenge Exposed ... Lawyer Explains
* Why Professor Richard Dawkins is Wrong
* God--the Evidence (Without Religion)
* Afterlife Without Religion
* Skeptics Demolished
* Afterlife Objections Demolished
* Ghosts- Randi and closed minded skeptics when they die
* Victor Zammit speaking at Speakers Corner
* Materialized Houdini speaks to Victor

FEEDBACK: (Three only).
1) Thank you, Victor Zammit! I always try to share these reports with my Facebook Group. Hope you have a wonderful weekend. Thank you so much for all you have done and are doing! Love to you and Wendy. Kimberly Saavedra
2) Thank you so much Victor and Wendy for including the information about pets in the afterlife. I have many animals come through to me in spirit for others as well as my own pets who have passed. I read your report every week and adore it. Thank you for the hard work you put into it. Vicki
3) I love Carl Jung's quote about what he wrote after his near death experience from a heart attack in 1944. "'What happens after death is so unspeakably glorious that our imagination and our feelings do not suffice to from even an approximate conception of it.'" (Isn't that an amazing quote?) Art.





HIGHLY INSPIRED MUSIC: MICHAEL JACKSON'S "HEAL THE WORLD"
This classic song will touch your heart and soul! It is really beautiful and most memorable. Listen to the song and understand Michael Jackson's care for the world.

HEAL THE WORLD by Michael Jackson
There's a place in your heart
And I know that it is love
And this place could be much
Brighter than tomorrow
And if you really try
You'll find there's no need to cry
In this place you'll feel
There's no hurt or sorrow
There are ways to get there
If you care enough for the living
Make a little space
Make a better place
Heal the world
Make it a better place
For you and for me
And the entire human race
There are people dying
If you care enough for the living
Make it a better place
For you and for me
If you want to know why
There's love that cannot lie
Love is strong
It only cares of joyful giving
If we try we shall see
In this bliss we cannot feel
Fear of dread
We stop existing and start living
The it feels that always
Love's enough for us growing
So make a better world
Make a better place
Heal the world
Make it a better place
For you and for me
And the entire human race
There are people dying
If you care enough for the living
Make a better place for you and for me
And the dream we were conceived in
Will reveal a joyful face
And the world we once believed in
Will shine again in grace
Then why do we keep strangling life
Wound this earth, crucify its soul
Though it's plain to see
This world is heavenly
Be god's glow
We could fly so high
Let our spirits never die
In my heart I feel you are all my brothers
Create a world with no fear
Together we cry happy tears
See the nations turn their swords into plowshares
We could really get there
If you cared enough for the living
Make a little space
To make a better place
Heal the world
Make it a better place
For you and for me
And the entire human race
There are people dying
If you care enough for the living
Make a better place for you and for me
There are people dying
If you care enough for the living
Make a better place for you and for me
You and for me



Whilst we encourage and we publish many papers and reports by afterlife researchers, we are not in a position to guarantee the accuracy of all claims. We accept the imputed claim that the afterlife and paranormal research done by the researchers is done in good faith. ALL WORK IS COPYRIGHT BY THE CONDITIONS SET AT THE GENEVA CONFERENCE ON COPYRIGHT.