Last week's report and all previous reports


June 9th 2017
COMMENTARY: TERRORISM and SPIRITUALITY
During the recent London Bridge atrocity

and other acts of terrorism we heard of terrorists killing innocent people screaming "I kill you in the name of God". Mentioning the name of God when committing a most fundamental crime like murder shows a total misunderstanding and distortion of spirituality. In absolute terms one can never be spiritual when committing a hate crime - the two are fundamentally irreconcilable and inconsistent. There can never be any negativity, any hatred, any cruelty - no matter how minor it may be - in spirituality.
Kevin Williams, creator of the highly recommended website
near-death.com
has extracted some of the key things that near-death experiencers say they learned about religion.
It makes great reading
.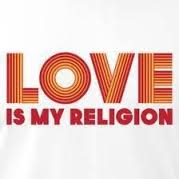 "How are we saved? By unselfish love. When we love unselfishly, our vibrations are so high that the only place we'll fit into is heaven. There is no other place we can go if we want to. This is divine justice because it gives all the people who ever lived, as well as all the higher animals who know right from wrong, an equal chance to eventually attain internal harmony which will fit them into some kind of heaven - regardless of their intelligence, education, indoctrination, ignorance, wealth or poverty." (
Arthur Yensen
)
LESSONS FROM A LIFE WORTH LIVING BY WILLIAM PETERS
William Peters has had two Near Death Experiences, and various Shared Death Experiences. He served as a hospice volunteer with the Zen Hospice Project at Laguna Honda Hospital in San Francisco. The brilliantly told and inspiring story of his spiritual evolution and founding of the
Shared Crossing Project
is a must-see.
William will be presenting at the Afterlife Research and Education Institute
Symposium in September
.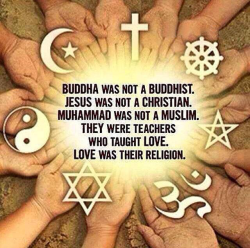 THE HISTORY OF RELIGION IN 90 SECONDS How has the geography of religion evolved over the centuries, and where has it sparked wars? Our map gives us a brief history of the world's most well-known religions: Christianity, Islam, Hinduism, Buddhism, and Judaism. Selected periods of inter-religious bloodshed are also highlighted. Want to see 5,000 years of religion in 90 seconds? Ready, Set, Go! Watch...




SONIA RINALDI'S INTER-DIMENSIONAL CONTACTS THROUGH ITC Sandra Champlain interviews Sonia Rinaldi about the spectacular voices and visual images she is getting from the afterlife. The last 8 minutes contain audio and video clips that she talks about in the interview. Sonia will be doing a keynote presentation at the Afterlife Research and Education Institute Symposium in September.


FEEDBACK TO SONIA AND SANDRA
Betty Anne Millar writes:
"Sandra, Thank You for interviewing this precious lady. It gave me great joy. Sonia, I will be forever grateful to you for the photo you sent me of my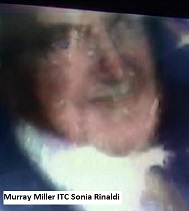 Husband from The OTHER SIDE in 2014. He looks the same as he did when he was 35 years old, he passed at 77 years. I would recognize his eyes anywhere in The Universe. I am grateful to Sheri Perl and Vicki Talbott for sending his voice from The North American Station to you to amplify.
The word MURRAY is unequivocally his voice
. Thank you for your enormous contribution to Humanity on Earth and to our Loved Ones on The Other Side."
[
Comparative sample of Murray's voice
while alive]
BOB MONROE'S OUT OF BODY EXPERIENCES
He was one of the first people back in the 1950s to organise scientific studies on consciousness. Through his out of body experiences he gained a knowing, through experience as opposed to belief, that we survive physical death. He describes how we arrive as an alien vortex of energy to earth, that our purpose here is to learn not only spiritual lessons but also to evaluate things intellectually and to analyse.
The Monroe Institute,
which he founded, remains an important center of research.




BRILLIANT MEDIUMSHIP CONVINCES MINISTER David Kennedy was a successful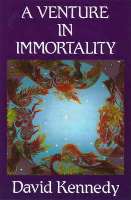 consulting engineer before he gave up his career and went back to university to study to become a minister in the Church of Scotland. Once he was ordained, his scientific background and logical mind, his deep sincerity and outstanding gift of oratory ensured that he became one of Scotland's most widely known ministers. However he did not believe in communication through mediums. That was until he received remarkable evidence of the survival of his wife through medium Albert Best. Read more...



THOMAS EDISON USED MEDIUMS TO TRY TO CREATE HIS SPIRIT PHONE Author, publisher and publishing agent Bill Burns talks about Edison's search to contact other dimensions electronically by asking spirits to interrupt a photon beam. He describes a chapter from Edison's journal which was left out of the English publication because of opposition from Fundamentalist Christians. He claims it was finally published in a French edition. (If anyone can recognise the voice of the interviewer please let us know).






THOSE WHO CROSS OVER WITH KNOWLEDGE ABOUT THE AFTERLIFE
"You can well imagine our joy, indeed, heart-felt jubilation, when we go to meet some soul who has knowledge of the spirit world, of its truths and laws, and has practised communication with other folk in these realms. Never is our work so easy and so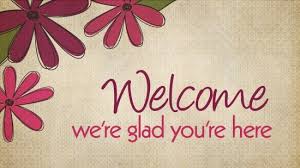 felicitous as upon such occasion. Most important of all, never is transition so pleasant for the principal person concerned than when all these conditions prevail. Indeed, there is very little for us to do actively in such cases. We merely rejoice with our new friend. Such instances are almost a holiday for us!" Mons. Hugh Benson.

ELVIS AFTER LIFE According to Raymond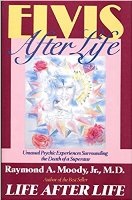 Moody, there have been many cases of Elvis, after his death, providing comfort and assistance to people in need, and influencing their lives. Whether it was in the form of an after-death communication (ADC) - or what was called in the media an "Elvis sighting" - or in the form of being the greeter in a near-death experience, NDE expert Raymond Moody presents his findings into this phenomenon of spiritual Elvis encounters and how the people who experienced them fervently believed their experience was real. Read more...
JAMES VAN PRAAGH AND MAVIS PITILLA GIVE ADVICE TO YOUNG MEDIUMS


BELIEF IN AFTERLIFE FOR ANIMALS IS GROWING
Although there is clear variation in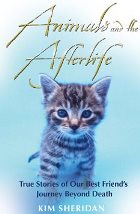 beliefs between people of different demographics, a significant number of people do believe that animal lives really are every bit as sacred as their own. A recent study, which surveyed 800 U.S. participants, found that 45 percent of pet owners believed in animal afterlife (compared to only 37.8 percent of non-pet owners). Of those who believed in a human afterlife, 75 percent believed in animal afterlife as well. Women, American Indians/Alaska Natives, Black/African Americans, Buddhists, people living in the South, and pet owners are all more likely to believe in animal afterlife.
Read more...

MEDITATION: A WAY TO INNER PEACE

Meditation has nothing to do with religion. In fact, it is a way to calm and relax all the muscles from head to toe, and to clear the mind to reach total calmness. Once we can quiet the muscles and the mind, we can get rid of stress and anxiety. At a higher level, meditation is used to connect with the divine for greater spirituality, guidance and direction. It is very important to find some quiet time during the day to do meditation. Guaranteed, over time you will be much more able to control the mind, attain more relaxation and even find more inner peace.

UNEXPLAINED GENIUSES? QUESTION
Is there any explanation for infant prodigies - those very highly gifted children?
There appears to be three kinds:
1
. Some highly gifted children are incarnated souls with a memory of past experiences.
2
. Others are mediums subject to spirit influence -

where advanced knowledge and wisdom is transmitted even unconsciously by highly advanced spirits - e.g. Mozart.
3.
The others are geniuses who are advance guards of evolution.
THE POWER OF LOVING VIBRATIONS
The groundbreaking work of pioneer Japanese researcher Dr. Masaru Emoto (1943-1914) made people think differently about water and the power of thoughts and words to influence the physical world.
See Victor on Video
* Subscribe to Victor's Youtube Channel:
* What Happens When you Die
* Afterlife and Science
* Near Death Experiences- Evidence of the Afterlife?
* What You Must Know Before You Die
* David Thompson's Materialization
* Million Dollar Challenge
* The Afterlife on Trial
* A Lawyer on the Afterlife
* Suicide is not the answer
* Religion and the Afterlife
* Ghosts- Randi and closed minded skeptics when they die
* Zwinge Randi's Challenge Exposed ... Lawyer Explains
* Why Professor Richard Dawkins is Wrong
* God--the Evidence (Without Religion)
* Afterlife Without Religion
* Skeptics Demolished
* Afterlife Objections Demolished
* Ghosts- Randi and closed minded skeptics when they die
* Victor Zammit speaking at Speakers Corner
* Materialized Houdini speaks to Victor

FEEDBACK: (one only).

Hello Victor and Wendy!
Love what you two are doing! I literally discovered you last month, and so far I've already listened to several of your interviews on various podcasts. I really appreciate your background, approach and passion concerning these very important topics. You two are doing amazing work.
Anyway, throughout the years I was a Pastor, Apologist, Evangelist, Missionary--you name it--I was heavily involved in ministry. But several years ago I eventually let go of my religion (it's a long story) ... and a lot has changed.

I have a Youtube channel that documents my journey which has over 2 million views. I've been training people in healing for the past 11 years (I suffered a lot physically several years ago), and I've always been interested in afterlife topics, ever since I can remember. But it's only recently that I've been speaking more publicly about it on my channel.
Much love and peace to you,
Joshua Tongol


HIGHLY INSPIRED MUSIC Snatam Kaur is an American singer, peace activist and author, raised in the Sikh and Kundalini Yoga tradition. She has an amazing ability to transform traditional Sikh chants of India into a contemporary sound that appeals to the modern ear and awakens an ancient yearning in the soul. Listening to her is like a meditation. (Guru Dev Namo means I bow to the divine teacher within).







Whilst we encourage and we publish many papers and reports by afterlife researchers, we are not in a position to guarantee the accuracy of all claims. We accept the imputed claim that the afterlife and paranormal research done by the researchers is done in good faith. ALL WORK IS COPYRIGHT BY THE CONDITIONS SET AT THE GENEVA CONFERENCE ON COPYRIGHT.