Last week's report and all previous reports


July 28th 2017
USING AN IPAD AND NOT SEEING THE VIDEOS???? The videos we download from Youtube are sometimes in the Flash format which is not automatically supported by Apple devices. This is why you may have trouble seeing the embedded videos on an ipad or iphone.
Solution?
1) Use a Windows computer or laptop.
2 ) Download a browser for ipads capable of seeing flash.

USING A WINDOWS COMPUTER AND NOT SEEING THE VIDEOS???
Browsers must be enabled to see flash videos.
Solution? 1) Try a different browser
2) Enable your favourite browser to see flash.
e.g. google "enable chrome to see flash".

The good news is that Flash format is being phased out and videos on most sites are being converted to a format that users of Apple devices can see automatically.


COMMENTARY: IN THE NAME OF JUSTICE, GIVE HELEN DUNCAN A POSTHUMOUS PARDON During WWII Helen Duncan, a wonderful physical medium, materialised many people who had died in the fighting. These accurate 'death notices' were verified countless times. When she materialized the full form of a sailor, with the name of the ship H.M.S. BARHAM on his cap, she was arrested and jailed as a spy. The problem was that the British government was trying to keep the sinking of the Barham a secret to protect morale.



At her trial, forty-one witnesses came from all over the world and testified that they had experienced meeting their loved ones in her materialization séances. However she was not allowed to defend herself by demonstrating that she was a genuine medium; the judge said he thought that was irrelevant. Helen was found guilty of "pretending to conjure up spirits" and sentenced to nine months in gaol. The Scottish and English Law Societies expressed shock at the injustice.

It is most unfair, unjust and inequitable for the British not to give Helen Duncan a posthumous pardon of the crime she was NOT guilty of. Read more on the official Helen Duncan Pardon site and in Chapter 11 of our previous book.





RUPERT SHELDRAKE ON AFTERLIFE INVESTIGATION "Science is not committed to a particular theory; it does not have to adopt the materialist ideology as its basis."



https://www.youtube.com/watch?v=WT6JFFCbJ4g




SIR OLIVER LODGE: "The existence of a spiritual world will have to be recognized not as a matter of faith, but as a branch of the organized system of knowledge that we call science."



GEORGE MEEK afterlife investigator, author: "For the first time in 8,000 years of recorded history, it can now be said with certainty that our mind, memory, personality and soul will survive physical death."



SURGEON FROM THE OTHER SIDE In this 14 minute documentary about a spirit doctor who worked through a medium, Keith Parsons provides a narrative showing a unique healing partnership that lasted almost 60 years. Read more about spirit doctors.
https://www.youtube.com/watch?v=Cm1U_VYLb6k
THE MAN WHO CONVINCED A COUNTRY ABOUT THE AFTERLIFE
The work of Chico Xavier is surely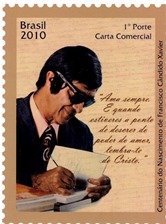 some of the most convincing evidence for life after death. As well as writing over 400 highly technical books, which were dictated by different spirits, Chico Xavier psychographed more than 10,000 personal letters from spirits, written in their own handwriting to their loved ones. Some of them were more than 10 pages long. He never accepted payment and, because of this, his house was always full of people. Many times he slept only 4 hours a day. The contents of his psychographed letters were accepted in Brazilian courts 3 times - in 1979,1982, and 1985.

A Lawyer, Carlos Perandrea, spent 14 years comparing the contents of these letters with the handwriting of the senders while alive. He became totally convinced that they were authentic. In 2014 another group of experimenters analyzed a set of 13 letters allegedly written by the same spiritual author (J.P.). They checked the accuracy of 99 items of verifiable information contained in the letters. 98% of these items were rated as "Clear and Precise Fit" and no item was rated as "no Fit." See journal article.



https://www.youtube.com/watch?v=txa_gBNkvdU


DR ANABELA CARDOSO'S NEW BOOK
Electronic Contact with the Dead: What Do the Voices Tell Us? ITC is the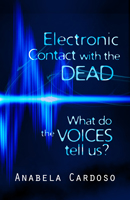 phenomenon whereby allegedly deceased communicators relay messages and images to the living via radio equipment, televisions, computers, answerphones and other recording devices. In this second book by Dr. Anabela Cardoso, a career diplomat, leading ITC researcher and the editor of the ITC Journal, she looks at what we have learned about the afterlife from ITC. Subjects discussed include time, space, the nature of life, the group soul, reincarnation, God, life, and much more. One communicator informs us "The object of an earthly life is not just the goodness. The object is to be conscious". Read more...



HOW TO MEDITATE ANYWHERE One way to become more conscious is to meditate. There is a huge amount of research going on about the benefits of mindfulness meditation in reducing the incidence of, and treating, all kinds of diseases, especially heart disease. Even if you do 5 minutes a couple of times a day it makes a huge difference. This cute 1.5 minute video shows how to meditate anywhere, anytime.



https://www.youtube.com/watch?v=LkoOCw_tp1I



THE GREATEST SCIENTIST OF HIS DAY WAS A MEDIUM Famous scientist and psychic, Emanuel Swedenborg (pictured below), helped Countess de Marteville when she told him

that a silversmith was demanding money for a necklace. The silversmith was demanding an exorbitant payment from the Countess for a necklace that, he said, her husband had purchased but not paid for. The Countess could not find any receipt, so she contacted Swedenborg to assist. He was able to contact the crossed-over husband of the Countess and found out where the receipt could be found. Swedenborg passed the information to the Countess and she was able to prove that the necklace had been paid for. Read more...



CAN TO-DAY'S PHYSICISTS CONFIRM THE PARANORMAL? Here is what Nobel Prize Winner, Professor Brian Josephson, and Professor Jessica Utts stated: "Those who

recognize that significant discoveries in science are very often prompted by observations that do not fit expectations will find a stimulating challenge in accumulating evidence that it is possible to elicit psychic functioning in experiments with ordinary volunteers acting as subjects. Even more convincing results occur with specially selected subjects."



PHONE CALLS FROM THE DEAD?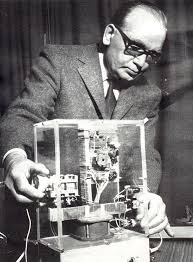 A couple we know informed us that they were talking to each other over the phone, when they both heard, onlin, the voice of their son who had died a year earlier. There are many similar accounts about "phone calls from the dead" in a book by Scott Rogo and Raymond Bayless.

Dr. Konstantine Raudive, a Latvian afterlife researcher who crossed over in 1974, was able to make several telephone calls from the afterlife. The late Electronic Voice Phenomena researcher Sarah Estep, claims that she, George Meek and Mark Macy received phone calls from Raudive.


https://www.youtube.com/watch?v=rv4m8yh-2uw


DOES THE 'DEVIL' REALLY EXIST?

Arthur Findlay (left) claimed that the Christian devil was copied from The Pagan God Pan, "with horns, hoofs and tail. He was God of the mountains, and the legend of Jesus being taken up on a high mountain to be tempted by the Devil is just the story borrowed from the Pagans, of Pan taking Jupiter to a mountain-top and offering him the surrounding country. So, the Christian devil does not exist, but there are bad to evil spirit - humans - who act as though they are devils, causing mischief."

GORDON HIGGINSON MATERIALISES AT A COLIN FRY SEANCE WITH A WARNING
Gordon Higginson, while alive, was an outstanding physical medium. In the segment below he materialised through physical medium Colin Fry. He warned the two other physical mediums present (David Thompson and Scott Milligan) to allow only dedicated people and not thrill seekers to attend their seances. Leslie Flint came through the medium at the end and agreed, telling the mediums "watch your back". Gordon's voice is very similar to
when he was alive
, and also to
when he materialised through David Thompson
in New Zealand.
https://www.youtube.com/watch?v=I6KPkj50lbw


OUR TASK IS TO BRING HAPPINESS TO THIS WORLD
Many people who have had spiritual experiences long to return to the light. This gentleman, who had a near-death experience, realised that he needs to stay present in this world to "bring the light here".
https://www.youtube.com/watch?list=PLB665B42148A0CBA2&v=5HvFYAOlGW0

A POWERFUL MESSAGE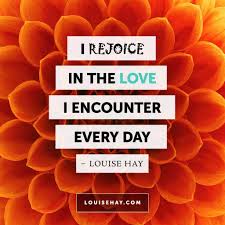 FROM SPIRIT
"If you have perfect faith you could rise above all troubles of your world. Turn your face to the sky and say, 'I am a part of the Great Spirit. I am indestructible. I am eternal. I am infinite. That which is finite and part of the world cannot touch me.' If you did that, you would not be touched."


A COMPASSIONATE WORLD STARTS WITH YOU Almost all of us grew up eating meat, wearing leather, and going to circuses and zoos. We never considered the impact of these actions on the animals involved. Read more...


https://www.youtube.com/watch?v=RTkX24L31cE



See Victor on Video
* Subscribe to Victor's Youtube Channel:
* What Happens When you Die
* Afterlife and Science
* Near Death Experiences- Evidence of the Afterlife?
* What You Must Know Before You Die
* David Thompson's Materialization
* Million Dollar Challenge
* The Afterlife on Trial
* A Lawyer on the Afterlife
* Suicide is not the answer
* Religion and the Afterlife
* Ghosts- Randi and closed minded skeptics when they die
* Zwinge Randi's Challenge Exposed ... Lawyer Explains
* Why Professor Richard Dawkins is Wrong
* God--the Evidence (Without Religion)
* Afterlife Without Religion
* Skeptics Demolished
* Afterlife Objections Demolished
* Ghosts- Randi and closed minded skeptics when they die
* Victor Zammit speaking at Speakers Corner
* Materialized Houdini speaks to Victor

FEEDBACK: (Three only).
1) Meditation connecting with a loved one is just amazing, thank you so much. Elizabeth
2) Another outstanding Friday Report. Riley
3) Just started to read the much longed for, Friday Afterlife Report. It is, as always packed with interesting films, pictures and articles. And the info is positive, warm, humorous and full of light. Keep up the good work. Best wishes from Sweden! Stig
HIGHLY INSPIRED MUSIC
The Magnificent Celtic Woman group
sings "True Colours"; inspiring lyrics and visually stunning.
https://www.youtube.com/watch?list=RDQGOhveZW8us&v=QGOhveZW8us

Lyrics

You with the sad eyes
Don't be discouraged, oh I realize
It's hard to take courage
In a world full of people
You can lose sight of it all
The darkness inside you
Can make you feel so small

Show me a smile then
Don't be unhappy
Can't remember when
I last saw you laughing
This world makes you crazy
And you've taken all you can bear
Just, call me up
'Cause I will always be there

And I'll see your true colors
Shining through
I see your true colors
And that's why I love you

So don't be afraid to let them show
Your true colors
True colors are beautiful
I see your true colors
Shining through (true colors)
I see your true colors
And that's why I love you
So don't be afraid to let them show
Your true colors
True colors are beautiful
Like a rainbow
Ooh ooh ooh like a rainbow
Ooh…


Whilst we encourage and we publish many papers and reports by afterlife researchers, we are not in a position to guarantee the accuracy of all claims. We accept the imputed claim that the afterlife and paranormal research done by the researchers is done in good faith. ALL WORK IS COPYRIGHT BY THE CONDITIONS SET AT THE GENEVA CONFERENCE ON COPYRIGHT.