Last week's report and all previous reports


December 15th. 2017

COMMENTARY: WHY 'STUBBORNESS' IS OUR GREATEST CHALLENGE The word 'stubborn' can refer to someone who is unwilling to accept anything that is contrary to his/her beliefs - even when those beliefs are contrary to all the available evidence.
My experience with people who have fixed beliefs (be they religious, political, or in relation to the paranormal) is that they refuse to investigate the evidence, or even consider the possibility that anything they have not grown up with, or currently accept, could be true. Basically, they completely reject any information which is not consistent with their familiar beliefs - even if the new information is supported by evidence.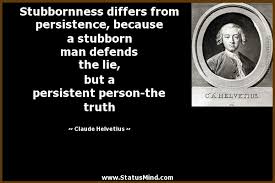 We are always puzzled when we present the substantive evidence for the paranormal and the afterlife to hard-core materialists and they refuse to even examine it. Their excuse is "I don't care what you say, there is no such thing as psychic phenomena and there is no afterlife". (See Dan Drasin's parody "I'm a skeptic").

Yet, no genius scientist or skeptic tries to explain WHY the substantive evidence for the afterlife cannot be accepted. For those who have not read my very interesting full article on the psychology of hard core skeptics read more ...



AN APPRECIATION OF AN OPEN-MINDED SCIENTIST In this ten minute introduction to a talk by Dr. Rupert Sheldrake, Richard Tarnas, Professor of Philosophy at CIIS, and author of The Passion of the Western Mind outlines Sheldrake's qualities as an open-minded scientist. For Dr. Sheldrake's full biography and more information on his work, see his homepage.






CAN MATHEMATICS PROVE THE AFTERLIFE? Afterlife campaigner Michael Roll,

(left) and open-minded scientists Professor Peter

Wadhams (below) and the late Ron Pearson (right) were interviewed by Jeff Rense and shocked the world with afterlife knowledge. Your pioneering efforts to spread the light are greatly appreciated.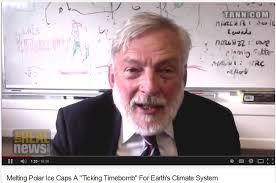 Listen.



CELEBRITY NEAR DEATH EXPERIENCE In 2001, famed actress Sharon Stone had the worst headache of her life. The pain was so severe, she says, that she felt as if she had been shot in the head. Later, doctors discovered that Sharon had experienced a stroke. During this traumatic time, she had an MRI and remembers seeing a white light and getting a glimpse into the afterlife. Watch as Sharon recalls her much-reported brush with death.





HOW TO IMPROVE YOUR LIFE "If you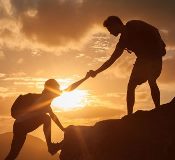 succeed in enabling one soul in darkness to find the Light, one troubled, wearied individual to gain strength, if you comfort one mourner, if you heal one sick person, if you prevent exploitation of and cruelty, even to one animal, then indeed your earthly life has been well worth living ...

This is the greatest of all fights, the eternal war against materialism, selfishness, these deadly diseases that are festering in your world today and lead so many on to foolish paths where they perish in the darkness without a realisation of the purpose for which they were born into the world." (Guidance from S.Birch. '66 ed.).

CARLA WILLS BRANDON WRITES "Though we live in a modern culture, many of us still fear death. Physicists, physicians, nurses, and mental health workers, researching afterlife experiences and contact, tell us there is nothing to fear. We must be willing to explore afterlife investigations in order to see the spirit leaves the earthly body, reunites with loved ones on the other side and continues to learn and grow. This is guaranteed to all religious faiths, creeds and even nonbelievers."






WHAT IS THAT 'LINK' THAT CONNECTS THE SPIRIT WITH THE PHYSICAL BODY?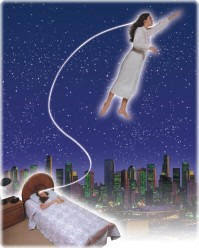 The link that connects the body with the spirit is usually called the 'silver cord'. During our sleep at night, the spirit body leaves the physical body. It journeys into the astral dimension where it can operate according to its level of vibrations. This is where we sometimes meet up with our loved ones and friends who have crossed over. But always during these night-time out of the body journeys, the spirit is connected by the silver cord. It is only when the silver cord is severed from the physical body that the body can be regarded as 'dead'.



SITTING IN THE POWER English medium Helen Davita answers the question often asked, "What is sitting in the power?" She recommends starting your sitting in the power with 5 minutes a day - building up to 20. If you can manage an hour great! However, just 5 minutes to start will make all the difference to you.






MEETING UP WITH FRIENDS IN THE AFTERLIFE Tell me Victor, what are the chances of my meeting up with my great friend who passed on recently? Joe M.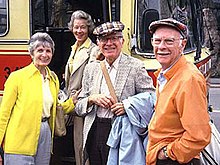 Victor: Where there has been a heart to heart connection and you are on a similar level of spirituality and have shared interests, you will undoubtedly make the effort to meet up. In the afterlife, if there is a really close tie then meeting up is almost automatic. If you are not on the same vibrational level then the one who is on a higher vibrational level can lower their vibrations to visit their friend.



JURGEN ZIEWE DESCRIBES MEETING LOVED ONES DURING OUT OF BODY EXPERIENCES For more than forty years Jurgen has been having out of body experiences in full waking consciousness. He explores various dimensions and interviews people living in the afterlife. See his webpage and his books Multidimensional Man and Vistas of Infinity. Last Sunday he was a guest of the AREI Special Interest group which meets weekly online on Zoom.


HOW SOON AFTER DEATH CAN A PERSON COMMUNICATE THROUGH A MEDIUM? It depends on a variety of conditions. There are those skeptics who cross over to the

afterlife and take a long time to adjust to the conditions there. They could stay in a confused condition for many years. But there are others who cross over with a knowledge of afterlife matters; they know that it is possible to get help to learn how to contact loved ones. And some can communicate within a few moments of passing.



MARLEE MARTIN ASKS MEDIUM TYLER HENRY HOW SHE BECAME DEAF The Academy Award-winning actress says she has had conflicting accounts about the cause of her deafness.





HELPING PARENTS HEAL AUSTRALIA AND NEW ZEALAND We are pleased to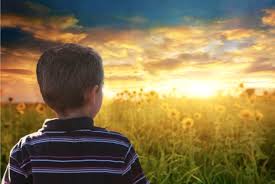 convey a huge thank you to the anonymous donors who have provided enough money to finance the first few months of a zoom room for an Australasian online branch of the wonderful group Helping Parents Heal.
This is a beautiful gift which will change many lives. Online meetings will begin on the 19th December 2017. Contact the co-ordinator Karyn Jarvie c/ books@victorzammit.com.



ECHOES: TEACHINGS FROM THE PAST, WISDOM FOR THE PRESENT If you enjoy reading inspired wisdom from the pioneers of Spiritualism, this is the book for you.
Read more...




COMPASSION IN ACTION Professor Tony Attwood is an incredibly compassionate, gentle and dedicated psychologist who is recognised as a leading authority on Asperger's Syndrome. He is credited with being the first clinical psychologist to present Asperger's Syndrome, not as something to be "fixed", but as a gift. He claims it was a condition shared by many of the great inventors and artists throughout history. Tony operates his clinic two days a week and supports children and adults by visiting them at school and home. He also spends a large amount of time travelling nationally and internationally to present workshops and papers.




See Victor on Video

* Subscribe to Victor's Youtube Channel:
* What Happens When you Die
* Afterlife and Science
* Near Death Experiences- Evidence of the Afterlife?
* What You Must Know Before You Die
* David Thompson's Materialization
* Million Dollar Challenge
* The Afterlife on Trial
* A Lawyer on the Afterlife
* Suicide is not the answer
* Religion and the Afterlife
* Ghosts- Randi and closed minded skeptics when they die
* Zwinge Randi's Challenge Exposed ... Lawyer Explains
* Why Professor Richard Dawkins is Wrong
* God--the Evidence (Without Religion)
* Afterlife Without Religion
* Skeptics Demolished
* Afterlife Objections Demolished
* Ghosts- Randi and closed minded skeptics when they die
* Victor Zammit speaking at Speakers Corner
* Materialized Houdini speaks to Victor

FEEDBACK: (Three only)

1) The American trance medium, Edgar Cayce, has always said to wait 3 full days before burying or cremating a body. The Japanese Spirit Guide, Matsuo Basho, confirmed this and told us that during these 3 days, it was like the spaghetti: all the various elements of the body (spiritual elements and material elements) were splitting; then the heaviest material elements were left behind ("the Earth is taking back what is earthly") ; the most spiritual elements rebuild themselves into the new etheric body that has less density.
Maryse




2) Dear Wendy and Victor,
Just to say thanks so much for posting Shirley Maclaine's film "Out on Limb". Mind blowing: she wove together ordinary human experience (albeit glamorous) with out-of-this world spiritual thrills very effectively, didn't she? I've always felt there's more to "reality" than the one so many people limit themselves to. Guess I learned that in a previous life! Anyway, it was thrilling to watch this film on a freezing cold winter morning in England, confirming my belief that there is so, so much more.....Cheered me up no end!

I doubt if I'd have come across this film if it wasn't for you. Thank you both for doing your best to lift people's hearts and minds.
With love and light, Jo



HIGHLY INSPIRED MUSIC: Watch this video carefully - and at times you will notice something magical in the eyes of Lady Diana, Princess of Wales: 1961 - 1997. The song "Candle In The Wind" was performed by sir Elton John at her funeral. It was originally written in 1973, in honor of Marilyn Monroe but Elton John performed a rewritten version of the song as a tribute to Diana, Princess of Wales. This version of the song was released as a single and officially being listed as the second best-selling single of all time, behind Bing Crosby's "White Christmas".




Whilst we encourage and we publish many papers and reports by afterlife researchers, we are not in a position to guarantee the accuracy of all claims. We accept the imputed claim that the afterlife and paranormal research done by the researchers is done in good faith. ALL WORK IS COPYRIGHT BY THE CONDITIONS SET AT THE GENEVA CONFERENCE ON COPYRIGHT.