Last week's report and all previous reports

April 28th 2017

COMMENTARY: COMMUNICATING WITH INTELLIGENCES FROM THE AFTERLIFE
A subscriber asked me if I ever connect directly with the other side. Of course I do - and have been doing so for the last 27 years! In my younger years I had what I now know to be psychic experiences. I thought everybody had those experiences, but when I talked about them I was punished. So like many people I shut them down.

Many years later I woke up one morning in 1990, and my life completely changed! I began to hear clicks in my right ear. At first I was able to get yes/no answers to questions. I went to experts to explain what was happening - and, after a few tests they told me I had the potential to develop the gift of clairaudience - telepathically hearing those speaking to me from the afterlife dimension. Soon afterwards I began to hear clear voices - but always sharp and short. My two crossed over parents came through and then others. I also experienced remote viewing - going back in time to witness certain critical national security matters that were extremely relevant to me at the time.

My experiences are not unusual. Research is showing that more and more people are having direct contact with the afterlife and are talking about it.




DR JULIE BEISCHEL WITH ALEX TSAKIRIS Although we sometimes criticise the limitations of materialist science, the scientific method is vitally important and, undoubtedly, has been responsible for taking us out of the dark ages. In this interview Dr. Julie Beischel of the Windbridge Institute shows how the scientific method is being applied to research of mediumship and its effect on grief.



DR JULIE BEISCHEL'S BRILLIANT BOOK
"Investigating Mediums: A Windbridge Institute Collection" is now available. For the first time all in one place, this paperback book includes Dr. Julie Beischel's 3 books previously only available as e-books: Among Mediums: A Scientist's Quest for Answers, Meaningful Messages: Making the Most of Your Mediumship Reading, and From the Mouths of Mediums Vol. 1: Experiencing Communication. In addition, Investigating Mediums includes articles by Dr. Beischel discussing: mediums' views about the afterlife; grief and mediumship; our deceased animal loved ones; and the three mediumship research programs at the Windbridge Institute.
Read more...
TESTING MEDIUM GEORGE ANDERSON
In his career, medium
George Anderson
has done more than 30,000 sessions for the bereaved, and is one of the most scientifically tested mediums of the twentieth century. Researchers in the field of science, afterlife studies and spirituality have called George "Astonishing," "The Gold Standard by which all mediums are measured," and "A Stradivarius among mediums."

WE KNOW WHEN OUR LOVED ONES AND FRIENDS WILL BE COMING OVER


According to Hugh Benson (
Life in the World Unseen
) once we are in the afterlife, it is possible to find out when our loved ones still living on earth will be crossing over.
"Your first step is to go to the specially organized 'inquiry office'. There you will be readily assisted to consult the right person for your needs ... All you will be required to do is to furnish the name of your friend, and you will be asked to focus your attention upon him to establish the necessary thought link. When this has been accomplished, you will be requested to wait for a brief period - in your time it would amount to a few minutes. The requisite forces are put into action with astonishing rapidity, and we shall be presented with the information of the time of our friend's arrival."

ROBERTA GRIMES TALKS WITH CRAIG HOGAN ABOUT THE UPCOMING AFTERLIFE RESEARCH AND EDUCATION INSTITUTE SYMPOSIUM
The President and Vice-President of AREI talk about the aims of AREI and
the September Symposium
.

WHO IS MARCELLO BACCI?

Marcello Bacci in Grosseto Italy is another leading researcher into Instrumental Transcommunication. For more than four decades he has worked to connect people to their loved ones through his shortwave radio using a technique known as "Direct Radio Voice." He has inspired many ITC researchers, as well as perhaps thousands of people who have visited his home and received contacts from their deceased loved ones. His work was studied many times with carefully controlled experiments. The voices would come through Bacci's radio continuously, even when the receiving frequency was constantly changed. His personal demeanor and moral ethics have been a credit to the community of Life After Death. His center has been closed for the last 18 months or so as Bacci has been unwell.
Let's write a short note to Marcello thanking him for his dedicated work.
Read more...

QUESTION: LIFE REVIEWS
You mentioned in the past that we have two life reviews. Why should we have two life reviews? S.S.
Victor:
Yes, but I also stated that one life review is

a sequential almost like watching a movie on fast forward. That usually happens when people die by some sort of accident. But the other life review is the more important one which we all experience. It is the 'spiritual' life review. That is one that many spirits in the afterlife take a while to participate in because there will be a comparison between what was planned for your life and what actually happened. There will be times when we all made decisions that take us off track. But nothing is lost; it is all about learning and experience and there is no judgment - just love and support.
Read more about life reviews during NDEs.

QUESTION:WHY DON'T SOME PEOPLE RETURN THROUGH MEDIUMS?

"There is free will. There is no compulsion to come back. It is not a very attractive world to return to when you have tasted some of the ineffable joys, beauty and radiance that are available in our world. It requires a sacrifice to return, to approach earth's atmosphere, which is gloomy, dark, dank and most unwelcoming." (Silver Birch's
Light from Silver Birch
).

FASCINATING RECENT INTERVIEW WITH JOE MCMONEAGLE Joe describes a six-year remote viewing project to identify the historicity of a mythical, shaman empress of ancient Japan named Himiko. At 23 minutes he discusses how the Japanese are open to evidence-based paranormal in a way that Americans have not been. Read more about Joe.


NO ONE RESPONDED TO THE PSYCHIC NEWS CHALLENGE
Spiritualist Historian Arthur Findlay

described in his book
The Unfolding Universe
at p.46 a challenge that he issued to all the clergymen in Britain through his newspaper Psychic News.
"Psychic News in September 1933 issued a challenge to all the Protestant clergymen in Great Britain and Ireland (28,630 altogether). The challenge was that they should reply to the statements made in
THE ROCK OF TRUTH
with regard to the origin of Christianity, and expose any errors or any misstatements made therein. So that each clergyman would be sure of reading this challenge, a copy of that newspaper was sent to each one individually and their attention was prominently drawn to the challenge on the front page. Over fifteen years have now passed [*as of 2017 now 84 years] and no reply has been made, so that it can only be concluded that no reply can be made because the statements made in THE ROCK OF TRUTH are accurate and cannot be disputed."
JURGEN ZIEWE OUT OF BODY EXPLORER
Author of 'The Ten Minute Moment,' 'Multi-Dimensional Man,' and '
Vistas of Infinity'
, Jürgen Ziewe started to meditate at an early age and at one point suddenly discovered himself out of his body. He found that while sometimes he could be close to the physical world, most of the time he was in a parallel world which looked the same, but had slight differences. He was able to experience this astral world with the same level or conscious awareness as in physical life and meet up with his deceased loved ones there.
HARDLINE SKEPTICS HAVE CHANGED
When we first started to investigate the afterlife, the aggressive skeptics virtually ruled the waves. They were everywhere. They used to write in every journal and newspaper. But not these days. They seem to be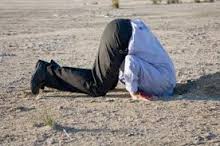 disappearing! I used to receive several abusive emails daily from hard core skeptics. Recently, I only received two such emails in three months! Perhaps they are understanding our message? Maybe. The skepticism we get these days is from the Fundamentalist Christians. I received complaints from the U.S., U.K., some parts of Europe that mediums are making contact with devils and to keep away from them.
I point out that last century the Church of England, under the auspices of Bishop Otto Lang, organized a highly intellectual team of scientists, lawyers and others to investigate this very issue. Result? The Church Commission stated that it is possible to contact loved ones and higher beings through mediums. But that care is also needed because there are also lower astral troublemakers in the afterlife.
Read the Report for yourself.

WAYS WE CAN TRAIN OURSELVES TO FORGIVE
All the research tells us that "forgiveness is the gift we give ourselves".
Read more...


PSYCHIC DETECTIVE / REMOTE VIEWER NEEDED
We have been contacted by a lady from Central America about the high profile disappearance and probable murder of a family member in 2011. There is a clear suspect but no evidence of what happened. Some professionals we know are unwilling to take on these cases unless the request comes from the police, which sadly in the case, it does not. Others have not been able to help. The lady seeking help has photos and items belonging to the missing person. If you have a successful track record in the field and are willing to assist this lady email me books@victorzammit.com.
See Victor on Video
*
Subscribe to Victor's Youtube Channel
:

* What Happens When you Die
*
Afterlife and Science

*
Near Death Experiences- Evidence of the Afterlife?
*
What You Must Know Before You Die
* David Thompson's Materialization
* Million Dollar Challenge
*
The Afterlife on Trial

* A Lawyer on the Afterlife

* Suicide is not the answer
* Religion and the Afterlife
* Ghosts- Randi and closed minded skeptics when they die

* Zwinge Randi's Challenge Exposed ... Lawyer Explains
* Why Professor Richard Dawkins is Wrong

*
God--the Evidence (Without Religion)
* Afterlife Without Religion
* Skeptics Demolished

*
Afterlife Objections Demolished
* Ghosts- Randi and closed minded skeptics when they die

*
Victor Zammit speaking at Speakers Corner
* Materialized Houdini speaks to Victor
FEEDBACK: RECENT REVIEW OF OUR BOOK by

BRIAN A. KRAEMER "For many years, I have been studying the various fields of parapsychology including near-death experiences (NDEs), reincarnation, after-death communications (ADCs), death-bed visions (DBVs), precognition, telepathy, clairvoyance, psychokinesis, poltergeists, demonization, transdimensional communications, physical and mental mediumship, etc. I have read ninety-four of such books since I started keeping track and in my top five is Dr. Victor Zammit's book,
A Lawyer Presents the Evidence for the Afterlife.
I have purchased multiple copies of his book and encouraged others to read it. One of my friends, who was basically agnostic before reading it, now says he is excited about who we are and no longer afraid of death. As any good lawyer would do, Dr. Zammit thoroughly researched his case and gathered the best examples of NDEs, ADCs, DBVs, mediums, and so on, all of which are evidence for survival of consciousness after death. And also like a good lawyer, he is concise. He makes his case and leaves it in the hands of the jury (us) to decide. It's a marvelous book. I enjoyed every page."

A HUGE THANK YOU TO ALL WHO HAVE WRITTEN REVIEWS Wendy and I really appreciate all the wonderful readers who have taken the time to write a favourable review of our book on review sites. Reviews help to get this vital information into the hands of people who are grieving and "Bring light where there is darkness and hope where there is despair."


HIGHLY INSPIRED MUSIC Canadian singer-songwriter and painter Joni Mitchell lived a life of tremendous highs and lows. Her song "Both Side Now"
is saying something very special about the joys, the sorrows and the ultimate mystery of life. Enjoy something very different and very special which most people would be able to relate to. The most beautiful, haunting version of this song imaginable. 'Bless you, Joni Mitchell.'



BOTH SIDES NOW
by Joni Mitchell

Rows and flows of angel hair
And ice cream castles in the air
And feather canyons everywhere
I've looked at clouds that way

But now they only block the sun
They rain and snow on everyone
So many things I would have done
But clouds got in my way

I've looked at clouds from both sides now
From up and down and still somehow
It's cloud's illusions I recall
I really don't know clouds at all

Moons and Junes and ferries wheels
The dizzy dancing way you feel
As every fairy tale comes real
I've looked at love that way

But now it's just another show
You leave 'em laughing when you go
And if you care, don't let them know
Don't give yourself away

I've looked at love from both sides now
From give and take and still somehow
It's love's illusions I recall
I really don't know love at all…

Tears and fears and feeling proud,
To say "I love you" right out loud
Dreams and schemes and circus crowds
I've looked at life that way
But now old friends they're acting strange
They shake their heads, they say I've changed
Well something's lost, but something's gained
In living every day.

I've looked at life from both sides now
From win and lose and still somehow
It's life's illusions I recall
I really don't know life at all

I've looked at life from both sides now
From up and down, and still somehow
It's life's illusions I recall
I really don't know life at all
Whilst we encourage and we publish many papers and reports by afterlife researchers, we are not in a position to guarantee the accuracy of all claims. We accept the imputed claim that the afterlife and paranormal research done by the researchers is done in good faith. ALL WORK IS COPYRIGHT BY THE CONDITIONS SET AT THE GENEVA CONFERENCE ON COPYRIGHT.