September 9th 2016


Last week's report and all previous reports
COMMENTARY: KNOWLEDGE OF THE AFTERLIFE TO BECOME

MAINSTREAM There is no doubt in my mind that knowledge of the afterlife will sooner or later become 'mainstream' - totally accepted by everyone in the world - including people in China, Russia and Eastern European countries. It will take time, but more people, including scientists and people from all professional backgrounds, are slowly and steadily waking up and realising that materialism, is no longer supported by science. At the same time, near death experiences, end of life experiences, out of body experiences and other personal afterlife experiences are being shared and talked about in the media every day. It seems that the spirit world is putting in enormous efforts to give masses of people people direct experiences of after-death contact and signs that their loved ones are still around.



Things have changed dramatically in the last twenty years with the development of the internet and the progress in quantum physics. The ground is being prepared and when Instrumental Trans-communication is perfected, an afterlife revolution and a consiousness revolution will take place around the world.
NEAR-DEATH EXPERIENCE OF TRICIA BARKER
A young woman who had no belief in the afterlife was in a car accident. While in hospital she has a NDE and sees how healing energies are channelled though doctors without them knowing. She meets her grandfather, feels the effects of prayers and understands that she should become a teacher.

LOVE THE PERSON YOU ARE WITH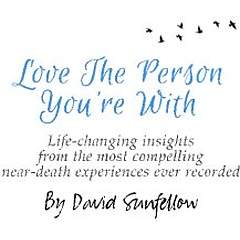 This new book is a collection of the-best-of-the-best stories and quotes from 40-plus years of research into Near-Death experiences by David Sunfellow. It shines a bright light on the universal truths that are championed by NDEs and reveals, in life-changing technicolor, how to apply these truths to our everyday lives. Along with fantastic content, this book has a companion website that showcases the experiencers, researchers, and remarkable videos that are featured in the book. Read more...




CELEBRITIES WHO ACCEPTED THE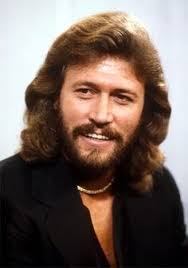 PARANORMAL Barry Gibb, claims to have seen the ghosts of two of his brothers. The sole surviving member of the Bee Gees lost his youngest sibling, Andy in 1988 aged 30. His twin brothers, Maurice and Robin, died in 2003 and 2012. Discussing his visions, he said: "Yes and it's not fun because you're not quite sure what it was about. If it was real. I've seen two brothers. I saw Robin and my wife saw Andy." Read more...



EVITA OCHEL INTERVIEWS JURGEN ZIEWE TV host Evita Ochel and featured guest Jurgen Ziewe in a dialogue about Jurgen's work with multidimensional reality, including out-of-body experiences and life after death.




CARLOS MIRABELLI, THE GREATEST PHYSICAL MEDIUM IN HISTORY?
Carmine (also called Carlos) Mirabelli (1889-1950) produced fantastic physical phenomena, witnessed by scientists from many parts of the world, which have never been rebutted. Among those who gave their names as witnesses were the President of Brazil, the Secretary of State, two professors of medicine, 72 doctors, 12 engineers, 36 lawyers, 89 men of public office, 25 military men, 52 bankers, 128 merchants and 22 dentists as well as members of religious orders. At no time was he ever accused of fraud.

"An investigation that was conducted into Carlos Mirabelli's mediumship involved three hundred and ninety-two sittings for different types of phenomena, and, in sixty-three of these, physical phenomena were produced; the sittings were held in daylight, or with bright artificial lighting. In one, Carlos was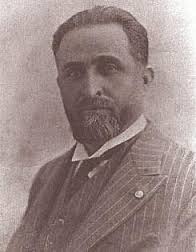 levitated and remained so for some minutes; furthermore, in a sealed room, raps were heard together with a voice that was recognised by Dr Souza, one of the investigators, as being that of his daughter who had recently died. If this was not enough, the girl materialized and embraced her father. Her pulse was felt by a doctor who was one of the sitters, and she responded to questions asked of her; moreover, she was photographed with her father before she dematerialized in front of the ten investigators who were there. During this time, Carlos, 'lay as if dead in his chair'. Dingwell (SPR)."

YOUR STORY: CANADIAN MEDIUM CHRIS STILLAR Chris Stillar believes the combination of the physical trauma to his brain in 1994 combined with the emotional loss of his grandmother, kick started his ability as a medium.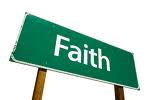 'BLIND FAITH' IN ATHEISM?
Blind faith in atheism is no different from blind faith in religion. Both do not have evidence to support their claims, and both are regarded as personal, subjective belief. And we know in professional debate that anything subjective is subject to complete invalidation.
.
PSYCHIC HISTORY: REV. GEORGE VALE-OWEN (1869-1931)
A clergyman of the Church of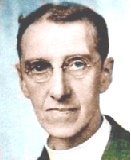 England, Vale-Owen became one of the best-known Spiritualists of the early twentieth century. After his mother died, he began to receive communications from her, and later from higher spirits, through automatic writing. In the 1920s he wrote a five-volume series,
Life Beyond the Veil
which described different spheres in the afterlife. These were serialised in a newspaper and had a huge influence on British Spiritualism. Spiritist Brian Foster, claims that his descriptions correspond with previous Spiritist writings by Allan Kardec and the future works by Francisco (Chico) Xavier. Vale-Owen was forced to resign from his position as a C. of E. minister because of his writings. Even though he and his family were then living in poverty, he refused payment for publication of extracts from his works because he felt it would detract from their credibility.
LIFE BEYOND THE VEIL
is composed of five volumes: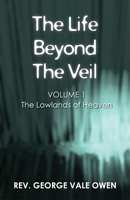 The Lowlands of Heaven:
George's mother describes the area where where souls who have recently died first arrive.
Read more...

The Highlands of Heaven:
Describes the higher spheres around our planet which cannot be entered unless people have unconditional love of all.
Read more..
The Ministry of Heaven:
Descibes how spirit teams conduct rescue work.
Read more...

The Battalions of Heaven
: Describes life in a very high sphere. The majesty of Jesus and the angels which surround him is described.
Read more...

The Outlands of Heaven
: explores the process of raising children to become full citizens of the spirit realm and then their work once they reach adulthood.
Read more...
PETS AND THE AFTERLIFE
The love we share with our pets never dies, and, in a book called
Pets and the Afterlife
by medium Rob Gutro, the author provides proof that our pets do communicate with us from the other side.
Read more...
QUESTION: SOUL MATES I came across information which says that we all have a soul mate. I have a partner but really I cannot tell if my partner is or is not my 'soul mate'. Any hints on how to know? Thanks. Judy R.
Victor: This situation is

not unusual at all. I agree that it is not always easy to know if your partner is your 'soul-mate'. It is possible that your soul-mate could be in the afterlife waiting for you to learn the lessons you came to earth to learn. Your real soul mate would always be really loving, considerate, always ready to do things with you and for you, to help you, to make things easier for you and him/herself. With a soul mate situation, it would be a loving joint-effort to continue to do things together, to spiritually work together, and to spiritually advance together. It is possible that you may have disagreements about one thing or another, but there will be always a feeling of coming to an agreeable conclusion together. But, if you are with your soul-mate, you will feel that you have a heart-to-heart connection.
POPE PIUS XI USED TO ATTEND SEANCES! Here is something most interesting taken from the great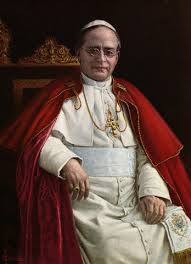 British historian and afterlife investigator, Arthur Findlay. In his his book Looking Back he writes: "At Rome, in May 1934, the large audience I addressed in English was most appreciative, my chairman being Prince Christopher of Greece. Various notables were present, and Roman aristocracy and diplomacy were well represented. Several high dignitaries of the Catholic Church were there, one, a Cardinal, with whom I had a talk after the meeting, telling me that seances were held at the Vatican, but that the Pope, Pius XI (pictured above), was a bad sitter, much better results being obtained when he was not present" (p.350, 1988 ed.).



SOMETHING INSPIRATIONAL: AKIANE PAINTS A VISION Akiane describes her visionary experience in terms very similar to those used by out of body and near-death experiencers.







FREE GLOBAL ONLINE EVENT: MEDITATION 2.0 THE MIRACLE OF DIRECT AWAKENING
Tuesday, September 13th, 2016 (US time).

Neale Donale Walsch writes:

" As a spiritual seeker, you've probably tried meditation practice in the hope that it might bring you closer to the awakening you've sensed is possible. But have you noticed that most meditation practices tend to be repetitive and (dare I say it) even tedious? Over the past few decades, a pioneering consciousness researcher and spiritual teacher named
Craig Hamilton
has been radically reinventing meditation--and spiritual practice as a whole--from the ground up. In fact, the "direct awakening" practices Craig has developed are such a radical departure from the meditation most of us have been taught, that it's really more accurate to think of it as an evolution of meditation."

Read more ...
See Victor on Video
* Subscribe to Victor's Youtube Channel:
* What Happens When you Die
* Afterlife and Science
* Near Death Experiences- Evidence of the Afterlife?
* What You Must Know Before You Die
* David Thompson's Materialization
* Million Dollar Challenge
* The Afterlife on Trial
* A Lawyer on the Afterlife
* Suicide is not the answer
* Religion and the Afterlife
* Ghosts- Randi and closed minded skeptics when they die
* Zwinge Randi's Challenge Exposed ... Lawyer Explains
* Why Professor Richard Dawkins is Wrong
* God--the Evidence (Without Religion)
* Afterlife Without Religion
* Skeptics Demolished
* Afterlife Objections Demolished
* Ghosts- Randi and closed minded skeptics when they die
* Victor Zammit speaking at Speakers Corner
* Materialized Houdini speaks to Victor

FEEDBACK: (Three only).
1.I am not done reading/listening...but I loved Mr. Olsen's report from his life in another dimension..."it is marvelous being dead". can't wait. :D thank you, Victor.... highlight of my day. Leslie
2. A fantastic report - I particularly enjoyed the video interview with François Brune, the priest and ITC expert - thank you Victor & Wendy. Karl Jackson-Barnes
3. Very interesting stuff on here, particularly for me all things Dr. Pim Van Lommel. Keith.

THE MAGIC OF MUSIC: Many regard Stevie Wonder's I JUST CALLED TO SAY I LOVE YOU to be his greatest song ever. It is highly melodious, with beautiful lyrics - a most wonderful favorite Stevie's most memorable song.


I JUST CALLED TO SAY I LOVE YOU
No New Year's Day to celebrate
No chocolate covered candy hearts to give away
No first of spring
No song to sing
In fact here's just another ordinary day
No April rain
No flowers bloom
No wedding Saturday within the month of June
But what it is, is something true
Made up of these three words that I must say to you
I just called to say I love you
I just called to say how much I care
I just called to say I love you
And I mean it from the bottom of my heart
No summer's high
No warm July
No harvest moon to light one tender August night
No autumn breeze
No falling leaves
Not even time for birds to fly to southern skies
No Libra sun
No Halloween
No giving thanks to all the Christmas joy you bring
But what it is, though old so new
To fill your heart like no three words could ever do
I just called to say I love you
I just called to say how much I care, I do
I just called to say I love you
And I mean it from the bottom of my heart
I just called to say I love you
I just called to say how much I care, I do
I just called to say I love you
And I mean it from the bottom of my heart, of my heart,
of my heart
I just called to say I love you
I just called to say how much I care, I do
I just called to say I love you
And I mean it from the bottom of my heart, of my heart,
baby of my heart

Whilst we encourage and we publish many papers and reports by afterlife researchers, we are not in a position to guarantee the accuracy of all claims. We accept the imputed claim that the afterlife and paranormal research done by the researchers is done in good faith. ALL WORK IS COPYRIGHT BY THE CONDITIONS SET AT THE GENEVA CONFERENCE ON COPYRIGHT.