September 23rd 2016


Last week's report and all previous reports
COMMENTARY: SCIENTISTS UNDER PRESSURE TO CONFORM

Many people wonder why there are not more scientists working to provide evidence for the afterlife. It all has to do with funding for scientific research. There are some rare scientists who have a tenured position with a university and the freedom to pursue independent research. But job opportunities and money for research grants for scientists have tightened over the years as governments have cut funding.
As a result there is career stress and pressure on scientists to "self censor", to conform to the values of those paying the bills. We now know big corporations used scientists to hide the links between
tobacco and cancer
and
sugar and heart disease
.
Afterlife science has always been privately funded and there are virtually no career opportunities, which explains why most mainstream scientists don't get involved unless they are motivated by personal experience. Those scientists, like Dr. Julie Beischel (see next item), who do make the courageous decision to stand up against the materialist mainstream deserve our full support.
DR. JULIE BEISCHEL INTERVIEWED BY ALEX TSAKIRIS ON SKPTICO
Julie talks about how she was preparing for a career in the pharmaceutical industry when her mother committed suicide. Her life and career plans changed when she had a great reading from a medium.
Listen and read
.
THE AFTERLIFE RESEARCH AND EDUCATION INSTITUTE We are witnessing the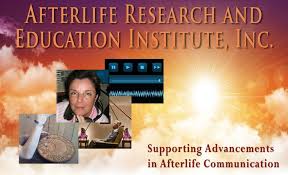 dawning of the day when communication with the afterlife will be frequent. You can be part of this. Read about the exciting collaboration being undertaken by the Afterlife Research and Education Institute, a non-profit service organization supporting afterlife researchers, developers, educators, and practitioners in their work. Join us.





DEAN RADIN ON SCIENCE AND THE TABOO OF PSI "The "double-secret super taboos," otherwise known as "woo-woo taboos," include anything in the realm of psychic phenomena. It is generally believed in the scientific community that spirituality has nothing to offer science. However, some of the iconic figures of science: Thomas Edison, Isaac Newton and Madame Curie, were all actively interested in non-scientific endeavors such as alchemy and contacting the dead."

See full talk
.
THE SPR'S ANSWER TO WIKIPEDIA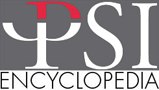 Thanks to a
bequest by Nigel Buckmaster
, the
Society for Psychical Research
has just launched an online Psi Encyclopedia "to provide a more informative view of psi research, one that reflects the findings of experimenters and investigators." It is a work in progress.
Please check it out
and send us your feedback (books@victorzammit.com).
Some of the editors like
Michael Tymn
have a deep understanding of afterlife research. However others are strict parapsychologists who reject the "spirit hypothesis" in favour of "
super-psi
". Tom Butler, who has personally hosted physical medium, Kai Muegge, claims that Stephen Braude's article on Kai in the Psi Encyclopedia relies on the same tactics of gossip and innuendo as the Wikipedia skeptics. More next week.
INTRODUCTION TO NEAR-DEATH EXPERIENCES FOR HEALTH-CARE PROFESSIONALS Diane Corcoran, RN, PhD, and Debbie James, RN, PhD, present an introductory lecture for those people who are new to the Near- Death Experience (NDE) field. Topics include: the incidence of NDEs, the main features of NDEs, and the typical after-effects of NDEs. Dr. Diane Corcoran RN, PhD. has been involved in teaching healthcare professionals about NDEs for over forty years. She is a retired Colonel in the Army Nurse Corps and has served as past President and is the current President of IANDS.




WHAT HAPPENS WHEN WE DIE? To many people, how we are going to look in the afterlife is

still a mystery. Arthur Findlay reports what was said by a spirit during a direct voice seance with medium John Sloan when a sitter asked him "I cannot see you, but, if I could, what would you look like?"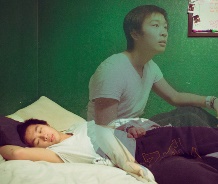 Afterlife entity: "I have a body which is a duplicate of what I had on earth, the same hands, legs and feet, and they move the same as yours do. This etheric body I had on earth interpenetrated the physical body. The etheric body is the real body and an exact duplicate of our earth body. At death we just emerge from our flesh covering and continue our life in the etheric world, functioning by means of the etheric body just as we functioned on earth in the physical body. The etheric body is just as substantial to us now, as the physical body was to us when we lived on earth..."


JOIN MEDITATION/ ITC EXPERIMENT THIS COMING SATURDAY (US TIME) All you have to do is go to this youtube site at the appointed time and sit and meditate to the music. Read more...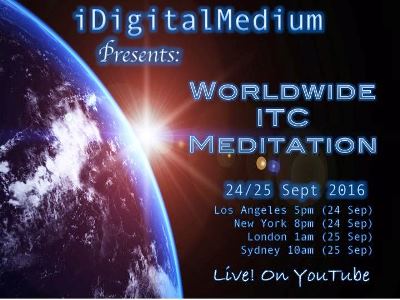 BELIEF IN HEAVEN AND HELL IN THE USA
The 2014 Pew Research Center Religious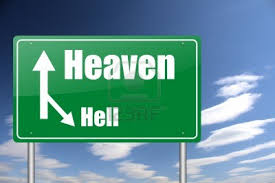 Landscape Study is an update on its 2007 study. Details were released in May 2015. According to the report the share of U.S. adults who say they believe in God has declined modestly (between 2007 and 2014) from approximately 92% to 89%. Roughly seven-in-ten (72%) said they believe in heaven — defined as a place "where people who have led good lives are eternally rewarded." And at the same time, 58% of U.S. adults also said they believe in hell — a place "where people who have led bad lives and die without being sorry are eternally punished."
Read more...

MICHAEL NEWTON'S WORK ON PAST LIVES HAS INFLUENCED MANY
Thanks to Joseph Zammit forsharing this sad news: "Michael Newton has left the body. His work has changed my life profoundly. Thank you Michael...fare well."

QUESTION: 'SUMMERLAND' AND 'LEVEL OF THE LIGHT', Victor, what is the level of the Light you often talk about? Marion S
Victor: The term 'Level of the Light' is usually used outside the U.K. and refers to what the British call the 'Summerland' or "the third level". We are informed that this is a level of consciousness which the good average person experiences after crossing over.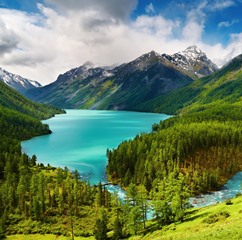 Those who live there describe it as a blissful land of rest and harmony - very earthlike but much more beautiful. They have trees, animals, houses, lakes, gardens, rivers, recreational activities, halls of learning and infinite leisure. The weather is always perfect, blue skies and sunshine. We will always be in perfect health. But after a while there we feel an urge to do some spiritual 'work' - to make a contribution - to raise our vibrations to move on to a higher Level where it is far more beautiful. Read more about different dimensions.
QUESTION: Victor, This interests me greatly: you said that we get out of our body at night when we sleep and go to the afterlife. Where do we go? And what do we do? Allison G

Victor: Directly from the afterlife we are informed: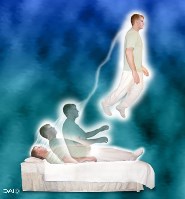 "Every night you leave your physical body behind. Your experiences are divided into two kinds. One is instructional, and the other is purely entertainment. On the instructional side, you are taught about the equipment of your spiritual body which will come in very handy in the years that are yet to unfold. On the entertainment side, you visit many of the halls of activity to see what is going on. ... You do not remember these experiences because it is like a small glass of water which cannot hold all that is in the big jug".

But you do re-unite with loved ones - and all these memories will be retained by you when you cross over to help you speedily to adjust to the afterlife conditions.

CASTING SPELLS:
I came across a most worried lady recently who asked me if psychic-mediums have powers to cast a spell upon people.
"One of them told me that a psychic cast a nasty spell on to me and she said she could remove the spell if I paid her a thousand dollars. She really scared me. Could that really happen. Please help me."
Victor:
The answer is NO. If any psychic talks to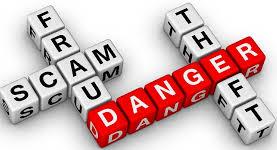 you about removing a curse, or "cleansing" your money, or turning back time, RUN!!!
This is an
old trick to steal money
from those who are uninformed. Reputable psychics will never offer to remove curses or to give you charms to influence another person against their will.
See IPA code of ethics.
Information transmitted directly from the afterlife tells us that people do not have 'magical powers' to hurt people. "Do not attach belief to any pretended magical power, which exists only in the imagination of superstitious people, ignorant of the true laws of nature." (from
The Spirits Book
).

WHEN EXTREME SKEPTICS GOOF

"I'm

not impressed by the afterlife evidence."
So said one flamboyant psychologist in a recent email to me. I do not have permission to reveal her name but I can answer her invalid objection. In professional debate, she would be seen as not having rebutted the evidence. Simply saying that you are not impressed is not enough. The skeptic has to show how and why the assembled evidence, which includes the findings of genius-level scientists, cannot be accepted.

LETTER OF RAM DAS TO PARENTS OF MURDERED CHILD RACHEL
Ram Das
was a Harvard professor who became an American spiritual teacher. In this touching letter he reaches out to the parents of a 12 year old girl who was brutally murdered.
YOUR IMMORTAL SELF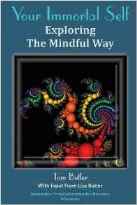 Roberta Grimes will be doing
a live interview
with Tom Butler, one of the most well qualified and respected modern researchers of afterlife evidence. He is perhaps best known for his co-leadership, along with his wife Lisa, of the American Association for EVP which in 2010 evolved into
Association Transcommunication
. Before that he and Lisa were involved in several healing modalities (Reiki and Spiritualist healing) and were ordained by the National Spiritualist Association of

Churches (NSAC) as healers, mediums and teachers. Now he has put a lifetime of learning into his important new book
Your Immortal Self.
We will be featuring it next week along with the recording of his interview with Roberta.
MEDITATION 2.0: THE MIRACLE OF DIRECT AWAKENING
If you missed Craig

Hamilton's event last week the audio recording is now available for online listening. You can listen online on your computer or mobile device right now at the link below:
Meditation 2.0 - The Miracle of Direct Awakening Audio Recording
.
See Victor on Video
* Subscribe to Victor's Youtube Channel:
* What Happens When you Die
* Afterlife and Science
* Near Death Experiences- Evidence of the Afterlife?
* What You Must Know Before You Die
* David Thompson's Materialization
* Million Dollar Challenge
* The Afterlife on Trial
* A Lawyer on the Afterlife
* Suicide is not the answer
* Religion and the Afterlife
* Ghosts- Randi and closed minded skeptics when they die
* Zwinge Randi's Challenge Exposed ... Lawyer Explains
* Why Professor Richard Dawkins is Wrong
* God--the Evidence (Without Religion)
* Afterlife Without Religion
* Skeptics Demolished
* Afterlife Objections Demolished
* Ghosts- Randi and closed minded skeptics when they die
* Victor Zammit speaking at Speakers Corner
* Materialized Houdini speaks to Victor




FEEDBACK: (Three only).
1) Wow, Friday again. How come I missed Tues, Wed, Thurs this week. Gosh, I haven't even finished all the little side trails of last week. Thank you Victor and Wendy, I am sure it is going to be an action packed Frid. report as per usual. Karyn
2) Matt Fraser is interesting because he gives information, often specific, at the speed of an express train without asking lots questions, or seeking confirmations that he is going in the right direction. Your reports are like getting a Christmas sack of goodies every week. Thank you. Lynne.
3) Victor thanks again for the Friday report. In my opinion non-believers are here for an earthly experience and don't want anything to interfere with that. Tony
THE MAGIC OF MUSIC: A very special love song for someone special - a nostalgic memorable song of the yesteryear by Bobby Darin, pictured with his wife Sandra Dee. They were the love story of their generation; their life was full of fame and love but they also had intense problems and Bobby died at age 37. Sit back, relax and let this magnificent music lighten your day - a really wonderful nostalgic music that stirs the soul.



The World Premiere production of Dream Lover - The Bobby Darin Musical, is now playing in Sydney at the Sydney Lyric Theatre.
"Dream Lover"
Every night I hope and pray
A dream lover will come my way
A girl to hold in my arms
And know the magic of her charms
'Cause I want (yeah-yeah, yeah)
A girl (yeah-yeah, yeah)
To call (yeah-yeah, yeah)
My own (yeah-yeah)
I want a dream lover
So I don't have to dream alone
Dream lover, where are you
With a love, oh, so true
And the hand that I can hold
To feel you near as I grow old
'Cause I want (yeah-yeah, yeah)
A girl (yeah-yeah, yeah)
To call (yeah-yeah, yeah)
My own (yeah-yeah, yeah)
I want a dream lover
So I don't have to dream alone
Someday, I don't know how
I hope she'll hear my plea
Some way, I don't know how
She'll bring her love to me
Dream lover, until then
I'll go to sleep and dream again
That's the only thing to do
Till all my lover's dreams come true
'Cause I want (yeah-yeah, yeah)
A girl (yeah-yeah, yeah)
To call (yeah-yeah, yeah)
My own (yeah-yeah, yeah)
I want a dream lover
So I don't have to dream alone
Dream lover, until then
I'll go to sleep and dream again
That's the only thing to do
Till all my lover's dreams come true
'Cause I want (yeah-yeah, yeah)
A girl (yeah-yeah, yeah)
To call (yeah-yeah, yeah)
My own (yeah-yeah)
I want a dream lover
So I don't have to dream alone
Please don't make me dream alone
I beg you don't make me dream alone
No, I don't wanna dream

Whilst we encourage and we publish many papers and reports by afterlife researchers, we are not in a position to guarantee the accuracy of all claims. We accept the imputed claim that the afterlife and paranormal research done by the researchers is done in good faith. ALL WORK IS COPYRIGHT BY THE CONDITIONS SET AT THE GENEVA CONFERENCE ON COPYRIGHT.