September 16th 2016

Last week's report and all previous reports

COMMENTARY: DEALING WITH 'CLOSED-MINDED SKEPTICS
' What I found most fascinating, and disturbing, over the last 27 years, is the inability of stubborn skeptics to understand the clearly stated evidence for the afterlife.
My experience with the 'closed-minded skeptics' shows that 'wisdom' - higher knowledge - is directly related to a particular
reasoning ability
- not necessarily related to intelligence.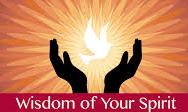 To attain "higher wisdom" there is the need to remove deeply negatively entrenched prejudice. It seems that
some
people - irrespective of level of intelligence - are not able to go beyond their innate and learned prejudices. Highly credible information from the afterlife tells us that some people cross over with stubbornness that will sometimes take hundreds of years (by earth's time) to completely remove.
THE NEW SCIENTIFIC PARADIGM

Dr. Ervin Laszlow
is one of the brightest scientific minds on the planet. His numerous prizes and awards include four honorary doctorates and four Nobel Peace Prize nominations. He is the author of 69 books and over 400 articles and research papers. Here he talks about the way in which reductionist Newtonian science is being challenged and a new paradigm of interconnection is emerging. He says we do not live in a random world and God is in everything.



THE SCIENTIFIC AND MEDICAL NETWORK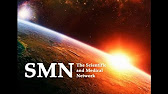 In 1973 two scientists started the SMN because they felt that the materialistic views of science were too limited. Today it is a worldwide professional community and membership organization for open-minded, rigorous and evidence-based enquiry into themes bridging science, spirituality and consciousness. It promotes a cultural shift in our understanding of reality.
Learn more...
LOVE LIVES ON: Dr. MATTHEW MACKAY
When his son, Jordan, was murdered, Dr. MacKay was an agnostic. A clinical psychologist and professor, he had read
Journey of Souls
by Michael Newton and learned about his hypnotic method for exploring the "life between lives." He also knew about Alan Botkin's
"Induced After Death Communication
" (IADC). So he was in a better position than many to begin a search to contact his son.
Read Michael Tymn's interview
.
THESE DAYS PEOPLE ARE COMING BACK FROM DEATH IN RECORD NUMBERS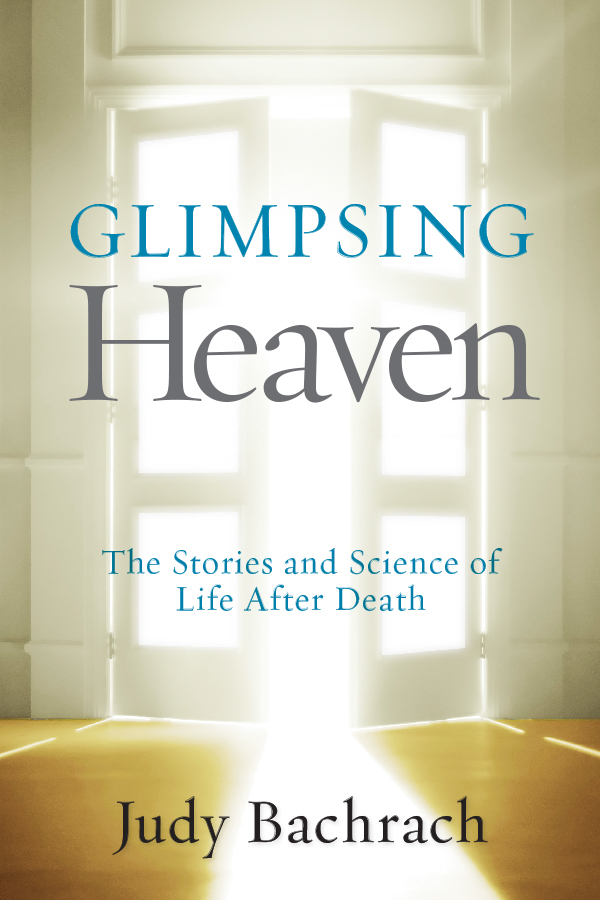 Judy Bachrach conducted numerous interviews with medical personnel in the United States, the United Kingdom and the Netherlands. She interviewed cardiologists, emergency room physicians, brain surgeons, psychiatrists, neuropsychiatrists, hospital nurses and neurologists, all of whom came to the same conclusion: For many, death does not signal the end of thought or the end of experience."
Read more...
NEAR DEATH EXPERIENCE SPARKS A PASSION FOR LEARNING Cherie Sutherland had a near death experience when she was a young mother. It left a lasting impression on her and prompted her to go to university and complete a doctorate in Sociology. She went on to write a number of books about near-death experiences, reincarnation and angels. This footage was filmed for Peter Ramster for a documentary about near death experiences to show the life changing effect such experiences can have.



LIVE EACH DAY AS IF IT WAS THE ONLY ONE WE HAD
"It's only when we truly know and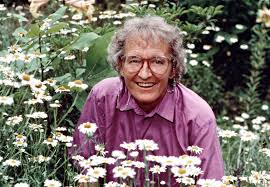 understand that we have a limited time on earth -- and that we have no way of knowing when our time is up -- that we will begin to live each day to the fullest, as if it was the only one we had." Elisabeth Kübler-Ross


IS SPIRITUALISM 'SCIENTIFIC'?
Afterlife historian, Arthur Findlay, in The Unfolding Universe p. 327

writes: "This then is the religion of Spiritualism, born of the knowledge that we do not die but are forever destined to progress and develop, just as the divine mind of the universe, of which we are part, is progressing and developing. This religion requires no churches, priests, creeds, dogmas or doctrines. It has no exclusiveness, as it embraces the entire human race. It is not in conflict with science, as it is science. Is is not in conflict with philosophy because it is philosophy. It is not in conflict with mysticism, because it is mysticism. Science and natural religion are one, and always have been one, as they likewise stand for truth and always have stood for truth based on experience."

GREAT SCIENTISTS' QUOTES ON THE PARANORMAL AND THE AFTERLIFE

Professor Jessica Utts and Nobel Laureate Dr. Brian Josephson:


"These phenomena seem mysterious, but no more mysterious perhaps than strange phenomena of the past which science has now happily incorporated within its scope." (1996).
Sir Oliver Lodge "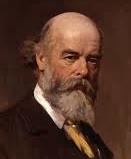 We have to do no violence to our physical conceptions if we admit the fact of survival. Life and mind never were functions of the material body, they only displayed themselves by means of the material organism."

DO WE LOSE THE SPIRITUAL KNOWLEDGE WE GAINED, EVEN IN THE AFTERLIFE?
No, we do not. We get it directly

from the afterlife. Sir Arthur Conan Doyle told me, and other sitters, this himself when he materialized at one of medium David Thompson's sessions. He answered my specific question about the matter, saying that once we attain a certain spiritual level, we do not lose what we have gained.


YOUNG MEDIUM STUNS SKEPTICAL NEWS ANCHORS
Boston medium, Matthew Fraser, is only 26. But he has been a medium since the age of 4, having inherited the gift from his mother and grandmother. He already has an impressive track record of media appearances and demonstrations.


THE CONTROVERSY OF WIKIPEDIA
On

several occasions over the last few years we have warned readers that militant skeptics are distorting all wikipedia articles on the afterlife, the paranormal and, especially, alternative medicine.
Rupert Sheldrake
has written about this as has
Craig Weiler.
Consumer advocate, Tim Bolen, claims that it is time to take Wikipedia to court to force its co-founder, Jimmy Wales, to reveal the source of its multi-million dollar funding which, he claims, is the pharmaceutical industry. Bolen writes: "The real money behind Wikipedia, I think, is the HUGE anonymous "contributions" that Jimmy never mentions. And, I think, Jimmy is completely controlled by those contributors."
Read more...
ROBERTA GRIMES: LOVE AND THE AFTERLIFE
Roberta Grimes
talks about her research into the experience of dying, the afterlife, our purpose on Earth, and the importance of love.
Listen to Roberta's radio program
Seek Reality
.


THE AKASHIC RECORDS For many years psychics and mystics have conceived of a universal filing system which records every thought, word and action, both past present and future. The records have been referred to by different names including 'the Cosmic Mind', 'the Universal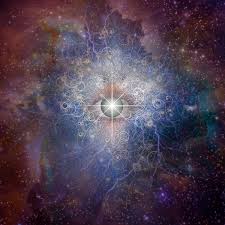 Mind', 'the collective unconscious', or 'the collective subconscious'.
Gifted psychic Edgar Cayce claimed to access the akashic records to to get information on people's past and present, the history and future of the world. Dr. Ervin Laszlow (see item above) claims that recent discoveries in vacuum physics show that this Akashic Field is real and has its equivalent in science's zero-point field that underlies space itself. It holds the record of all that has happened on Earth and in the cosmos and relates it to all that is yet to happen. Read more...

CONSCIOUSNESS FOR THE NEXT GENERATION: THE INS AND OUTS OF MEDITATION RESEARCH
The Institute of Noetic

Sciences is running a free online series about the latest projects and theories in consciousness research, education, and application. Hear from top teachers and emerging leaders in the fields of mind­body healing, integrative technology, worldview transformation, psi and more!
Read more...
MEDITATION AND ITC: GLOBAL ONLINE EVENT
As most of you know, a number of dedicated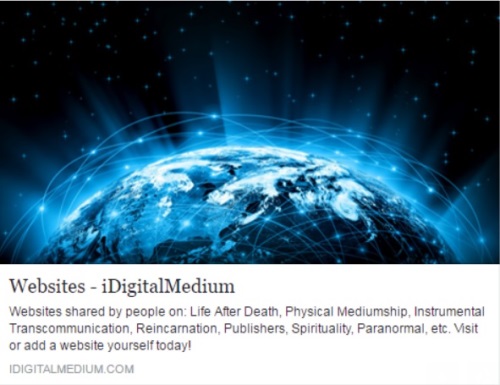 researchers are working to perfect Instrumental Transcommunication with the spirit world. They are asking for your help. On Saturday September 24th in the USA (Sun. Sep 25th in Australia) they are having the first Worldwide Meditation ITC Event on Youtube. More details next week.


JOSE MEDRADO IN AUSTRALIA IN SEPTEMBER / OCTOBER
Jose Medrado is a genuine trance medium who is taken over by various masters in spirit in order to earn funds to support an orphanage/social work centre in Brazil. Seat donations are $20 and all monies will be donated to the orphanage, Cidade Da Luz, in Brazil. After the demonstrations all paintings are auctioned off to the people attending. For information and bookings email awakeningsoulsinfo@gmail.com
In Sydney
* Friday 23rd Sept., 3 Heritage Place, Glenwood 2768, idpenny@hotmail.com start 7pm
* Sunday 25th Sept., Seaview St. Hall, Dulwich Hill 2203, allankardecsydney@gmail.com start 2.30pm
in Melbourne:
* Saturday 1st Oct, "The House of Light", 66-76 Palmerston St, Melton 3337 start 10.00am info@thelighthousethehouseoflight.org
* Sunday 2nd Oct., Middle Park Community Centre, 256 Richardson St., Middle Park 3206 start 2pm contact Marcos 0422585135
in Brisbane:
* Friday 7thOct. Spiritual Church Brisbane, 228 Boundary St., Springhill 4000, start 6.30pm spiritualchurchbrisbane@gmail.com
* Saturday 8th Oct, St Andrews Uniting Church Hall, 131 Church St., Sunnybank 4109 Start 2.30pm xeupinette@hotmail.com
See Victor on Video
*
Subscribe to Victor's Youtube Channel
:

* What Happens When you Die
*
Afterlife and Science

*
Near Death Experiences- Evidence of the Afterlife?
*
What You Must Know Before You Die
* David Thompson's Materialization
* Million Dollar Challenge
*
The Afterlife on Trial

* A Lawyer on the Afterlife

* Suicide is not the answer
* Religion and the Afterlife
* Ghosts- Randi and closed minded skeptics when they die

* Zwinge Randi's Challenge Exposed ... Lawyer Explains
* Why Professor Richard Dawkins is Wrong

*
God--the Evidence (Without Religion)
* Afterlife Without Religion
* Skeptics Demolished

*
Afterlife Objections Demolished
* Ghosts- Randi and closed minded skeptics when they die

*
Victor Zammit speaking at Speakers Corner
* Materialized Houdini speaks to Victor

FEEDBACK: (Three only).


1) "Thank you Victor and Wendy - every week I enjoy it so much to get your report. It is such a pleasure and motivation / source of energy for our family. It is always confirming what our heart has told us from the beginning. Sending all of you our best wishes and of course into our big community which is getting bigger, more advised, less scared .... just great - thank you and big male hug from 4 Austrians ;-))" Thomas.
2) "As always, a great part of my day. This is the one site where negativity and hatred are never espoused. It is a breath of fresh air for me. Thank you from the bottom of my heart." Mark
3 ) "Carmine or Carlos Mirabelli is one of the greatest mystery personalities of mental, physical and materialization mediumship of the 20th century. Besides his ability to create in deep trance relieve automatic writings, dozens of pages about social, philosophical or contemporary topics in to him 29 unknown languages like Chinese, Aramaic, German, French, fully unknown ones, he mostly became famous for his DAYLIGHT MATERIALIZATIONS, witnessed by hundreds of honorary witnesses, academics, politicians and aristocrats.
The then shot photographs were hard to find and hidden in portuguese or historical periodicals until the FELIX CIRCLE website published them all in two articles with the originally translated captions.
Here:
http://felixcircle.blogspot.com.au/2008/05/carlos-mirabelli-in-deep-trance.html?m=1
http://felixcircle.blogspot.com.au/2008/06/part-2-of-lost-mirabelli.html?m=1
ENJOY!!!" Kai Muegge

THE MAGIC OF MUSIC: 'SOLVEIG'S SONG' See and hear Mirusia singling and looking like an angel. Just magnificent.



Whilst we encourage and we publish many papers and reports by afterlife researchers, we are not in a position to guarantee the accuracy of all claims. We accept the imputed claim that the afterlife and paranormal research done by the researchers is done in good faith. ALL WORK IS COPYRIGHT BY THE CONDITIONS SET AT THE GENEVA CONFERENCE ON COPYRIGHT.