Last week's report and all previous reports

October 14th 2016

COMMENTARY: NONSENSE FROM

PROF. STEPHEN HAWKING
There is a youtube video where Professor Hawking tries to argue "there is no God". He may be a good cosmologist, but he is not an expert in the admissibility of evidence or in professional debate. In fact he himself conceded he does not know the rules of evidentiary debates.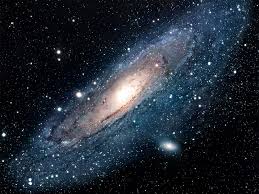 There are many other scientists, such as Prof Albert Einstein, Prof Max Plank, Prof David Bohm, who studied the universe and concluded that "there has to be an intelligent mind" for the universe to have come about AND to maintain its perfect order.

Hawking tells us that the universe created itself but in professional debate, the onus is on Hawking to rebut the evidence that was presented by other scientists, especially the universal law of cause and effect. This he has not done ever!

BELIEVE IN GOD IN FIVE MINUTES
Dr. Gerald Schroeder is a scientist with over thirty years of experience in research and teaching. His book, God According to God: A scientist proves we've been wrong about God all along, was published in May 2009 with HarperOne and has enthusiastic endorsements by leading theologians, both Jewish and Christian, and a Noble Laureate scientist.


YOUR THOUGHTS HAVE POWER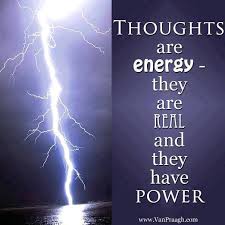 "And after your death, when most of you for the first time realize what life here is all about, you will begin to see that your life here is almost nothing but the sum total of every choice you have made during every moment of your life. Your thoughts, which you are responsible for, are as real as your deeds. You will begin to realize that every word and every deed affects your life and has also touched thousands of lives." Elisabeth Kubler-Ross
PSYCHOLOGIST BRIAN SACKETT
talks about the "shared death experience" and about his work helping people to integrate spiritually transformative experiences.


HOW DO WE KNOW THAT THE LESLIE FLINT VOICES ARE GENUINE?
Many people who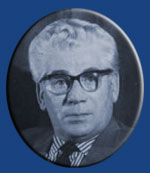 listened to the
Anni Nanji tapes,
featured in last week's report, were amazed at the amount of personal details that they contained. But one or two, who do not know the history of direct voice mediumshp, and of Leslie Flint, have asked how we know that the tapes are genuine.
There is so much information that it would fill a book but here is the short answer:
1) Leslie Flint was repeatedly tested and passed every test with flying colours.
Read more...
2) He gave public demonstrations to thousands of people; some of the most famous people in the world traveled repeatedly to sit with him.
3 ) We have testimonials from many famous mediums, lawyers, scientists, engineers, and many others who had private sittings with Leslie, that they received personal evidence that could not have been faked. Here is a link to a testimonial by
Danish medium Marion Dampier-Jeans
.
5) Mediums confirmed that the voices that came through Leslie Flint were the same as voices they had heard clairaudiently (see
Rosemary Brown's account
).
6 ) There have been many other independent direct voice mediums who were also thoroughly tested.
See
Etta Wreidt
and
Emily French
and
John Sloan
.
We would love to hear from anyone who had a personal experience with Lesley Flint or who knows of other published testimonials. Please write to books@victorzammit.com.


MORE INCREDIBLE EVIDENCE OF SURVIVAL
Sometimes the spirit teams working with a
physical medium
produce an artificial voicebox from substances drawn from the medium and the sitters. This is called
independent direct voice mediumship
. In rare cases there is enough of the ectoplasm for the spirit person to fully materialise.

After his sudden death on January 15, 2004, afterlife researcher Montague Keen materialised in a sitting with physical medium David Thompson on May 16, 2004. Apart from letting his friends know he was OK, he talks to Guy Lyon Playfair about the opposition Keen received from members of the SPR for his very
positive report about David Thompson
. He gives Guy an evidential address and talks to Scole experimenters Robin and Sandra Foy. He then walks around and touches them. Finally he dictates a speech to be played at his memorial service.
Listen
...


SITTING IN THE POWER
Mediums trained at the Arthur Findlay College in England are usually taught the importance of "building the power" before attempting to connect with spirit. This can be the difference between a psychic (who reads the aura of the sitter and has no connection with the power of the spirit) and a true medium. Martin Twycross, a tutor at the AFC, explains.
QUESTION:
I've often come across the word trumpet being used in physical mediumship. What exactly is a seance trumpet?
Victor:
In physical mediumship, a trumpet is

a cone made of aluminum or occasionally of cardboard. It is usually built in sections to allow it to collapse for ease of traveling. It is used to amplify the voices of spirits. It was first used by Jonathan Koons, an early American medium. The volume of the voice is amplified by its use.
DORIS STOKES In the 1980's Doris was one of the best known British mediums. She held huge public demonstrations of mental mediumship all over the world. In Australia she filled the Sydney Opera House. In America 'Charlie's Angels' was moved from its prime time slot to make way for her. In Britain she filled the Albert Hall, and radio phone-ins caused blocked lines and an avalanche of mail. Her books in the Voices series were best sellers.


TOM BUTLER TALKS ABOUT HIS NEW BOOK
Tom Butler, pictured with his wife, Lisa, has

had 50 years of involvement in afterlife research. A leader in the field of ITC, he approaches the field in a balanced, scientific way, informed by years of personal experience. His new book,
Your Immortal Self – Exploring the Mindful Way
, delves into the current state of play in the study of the afterlife and the greater reality. His ideas are compelling, and his new book is wonderful!
Listen.
WHAT HAPPENS WHEN YOU DIE? MOST INTERESTING
Hugh Benson claims that we don't have to do housework in the astral level...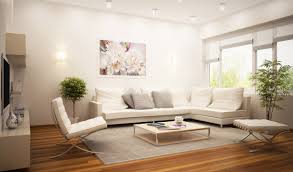 "What is there to disturb the order of the house? There can be no dust because there is no decay of any sort whatsoever. There can be no dirt, because here in spirit there is nothing to cause it. The household duties that are so very familiar and so very irksome on the earth-plane are here non-existent. The necessity for providing the body with food was abandoned when we abandoned our physical body."