Last week's report and all previous reports
November 4th 2016
COMMENTARY: THE GREATEST DISCOVERY IN HUMAN HISTORY
There is

absolutely nothing as important, as critical, as significant and as vital in this world of ours as the discovery that human consciousness survives physical death. Space exploration, the wizardry of computers, the secrets of making money etc. etc.. do not come anywhere near the discovery that we survive physical death.
Imagine the changes that would come about if every single person in the world could see, on television, absolute evidence that our loved ones survive death, that what we do in this life determines our happiness in the next life and that love is the only thing we take with us when we die.
The objective evidence for the afterlife is absolute, irrefutable and no genius skeptical scientist has ever been able to dismiss it. For more than a century empirical researchers have shown that gifted mediums have demonstrated that the afterlife in fact does exist. All afterlife evidence is to be found in our book
A Lawyer Presents the Evidence for the Afterlife
.



MANY IN THE SPIRIT WORLD DEEPLY CONCERNED ABOUT CLIMATE CHANGE
Ten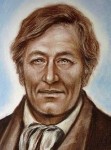 years ago, in our regular seances with physical medium David Thompson, a recurring theme from William, the convenor of David's spirit team, (pictured) was the damage being done to the environment by selfishness and greed. William, who claimed to have died in 1897, had materialised and was using his own voice to answer a question on the environment.
Listen.
The extent of that damage is made clear in this new movie where Leonardo DiCaprio explores climate change's devastating impact on the planet. He uses his unprecedented access to speak with activists, scientists, and world leaders. He delves deep into the causes of the crisis and uncovers experts who still believe there are potential solutions. As William says in the clip above, it is just as important for us to work to preserve the earth as to prove the continuity of life.

DR. EBEN ALEXANDER'S REVIEW OF 'THE SELF DOES NOT DIE'
This brilliant book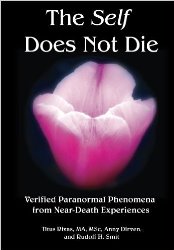 describes 100 verified cases where people who were brought back after being clinically dead were able to describe accurately things they had seen and heard while they were medically dead. Dr. Eben Alexander writes: "We must reject the materialist position. These empirical data refute the production model, which states that the brain produces consciousness out of physical matter. Rather, the filter model (i.e. that the brain serves as a receiver of primordial consciousness) is far more reasonable in accounting for all the available evidence."
Read full review
...

PROFESSOR DAVID FONTANA AFTERLIFE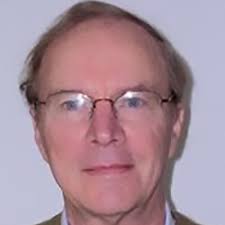 INVESTIGATOR
(1934-2010)
His work within transpersonal psychology embraced many aspects of spirituality and consciousness studies; he was
a prolific author
, and the cofounder of the Transpersonal Psychology Section of the British Psychological Society. Within psychical research, he was best known as a courageous supporter of the evidence for the afterlife, especially following his in-depth investigations of the Scole Group and Instrumental Transcommunication. At the SPR, he served as President, Vice-President and Chairman of the Survival Research Committee. In this video David talks about his experiences of physical mediumship and the Scole Experiment. He is actively contacting a number of afterlife researchers from the other side.

MILLIONS OF PEOPLE HAVE SEEN AND HEARD THEIR LOVED ONES AFTER THEY DIED Bill and Judy Guggenheim both had direct communications with their deceased loved ones. When they researched these experiences they found that 20% of people have had similar after death contacts. Skeptics, of course, try to dismiss these experiences as hallucinations caused by grief. But this does not account for the many apparitions that occur before people have any knowledge of the death. Read more..


THOSE WHO ARE BLIND CAN SEE DURING NDES
In their book
Mindsight
, Dr. Kenneth Ring and Sharon Cooper (1999) report on in-depth interviews with 31 people who were fully or partially blind and had a near-death experience where they could see. One of their subjects was Vicki Umipeg who had been blind from birth. She could not even see black. During her NDE she found she could see for the first time; she recognised her wedding ring and her hair. Elisabeth Kübler-Ross also interviewed blind patients who were able to see perfectly while "dead" and out of body (Kübler-Ross 2005).
CELEBRITIES INVOLVED WITH MEDIUMSHIP: QUEEN VICTORIA IN ENGLAND 1819-1901 When Queen Victoria's beloved husband, Albert, died at the age of 42, the young queen was plunged into grief and withdrew from public life for three years. The only thing that seemed to help her was her close friendship with one of her servants, a Scot named John Brown. Their relationship was, and still is, the subject of gossip and it was rumored that the two were secretly married (see trailer for recent movie below).

But in 1960 Queen Victoria came through in a seance with Leslie Flint and explained in her own voice, that John Brown had been her medium, and had enabled her to maintain contact with her beloved Albert. She kept detailed diaries of all their seances and the messages that came from Albert, but after she died everything was destroyed to protect her position as head of the Church of England.




QUEEN VICTORIA ON MEDIUMSHIP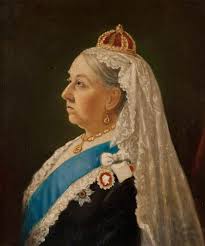 "How privileged you are to know this great knowledge, this great truth. Indeed, if it had not been for this great knowledge you possess, I myself, I am sure, could ever have continued that long life of mine. It was the wonderful knowledge and the realization I had that helped me through those many years of difficulty, trial and tribulation. Indeed it is a great solace and a great blessing to know of these great truths. God bless you all."


ARE MEDIUMS TALKING TO DEVILS?
Some religionists, basing their opinions on outdated texts from the old Testament, claim that those who think they are being contacted by the dead are being deceived by evil spirits. A Vatican Spokesman says it is possible for our loved ones to contact us. Many mediums, like John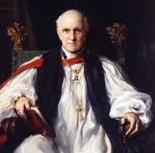 Edward and George Anderson, are practising Catholics. A Committee was appointed in 1937 by Archbishop Otto Lang (pictured) to investigate Spiritualism. It carefully studied the subject for two years and handed in its report. Although conservative, the majority report concluded that it is possible for good spirits to contact us. Read more...


YOUNG MEDIUM MATT FRASER TALKS ABOUT THE PROCESS OF MEDIUMSHIP The mainstream USA media are giving space to several up and coming mediums recently. One of them is Boston medium, Matt Fraser.

QUESTION:
Victor, just this to-day I came across information that we will have a review of our life. Exactly what does that mean? T.M.
Victor: From the highly credible information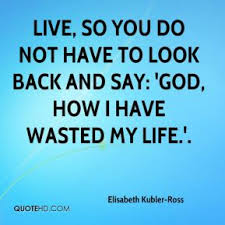 transmitted directly from the afterlife, it appears there are two kinds of past-life review. First we see the actual events. Sometimes this will take only a very short time - less that a minute. It is like putting your life on fast forward. But the second review of our life has to do with being with a higher spirit-guide to go over what lessons you planned and what actually happened during your lifetime on earth. This is done for the purpose of continuing spiritual learning. Spirits apparently are given the freedom to defer this kind of review for a long 'time', perhaps because they feel guilty about some of the things they did.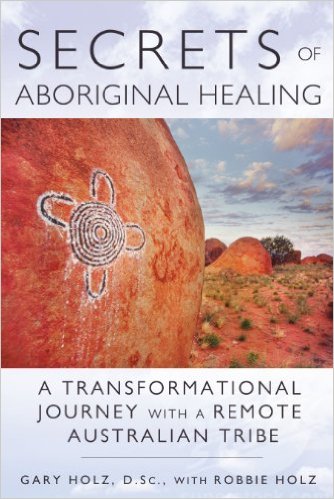 SUCCESSFUL ABORIGINAL 'MIRACLE' HEALING A subscriber sent me information about how Aboriginal Australians were able to cure a patient with Multiple Sclerosis - a disease for medical science has not cure. I was informed that an open-minded skeptical physicist, Dr. Gary Holz D.Sc., wanted a cure he could not get for his problem. With Robbie Holz he wrote a book about this fascinating case: Secrets of Aboriginal Healing: A Physicist's Journey with a Remote Aboriginal Tribe.



QUESTION: Victor, why do we have so much trouble in our lives? I thought that one could organize oneself to live a peaceful quiet life. T.S.Parker

Victor: Actually Silver Birch, the highly credible afterlife teacher transmitted information about this.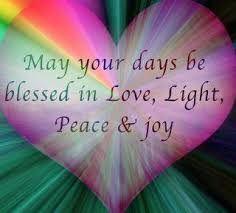 "It is not possible to have an earthly existence freed from problems, difficulties or troubles because that is why you are born into your world. What is important is the way you face them and call on the indwelling, latent divinity to provide the strength to find the solutions and draw you to do what is right. When you make a link with our world it cannot be broken. It opens a channel through which the power of the spirit reaches you. And in that form of transmission there is all that is necessary for the well-being of your spirit, mind and body."



YOU ARE ON THE RIGHT JOURNEY BUT YOU WANT TO BE MORE SPIRITUAL?
This subject consistently comes up when dealing

with different people. The usual general principles are:
1) always be positive with all people - positive energy raises our etheric vibrations.
2) respect all without reference to religion, race, gender, social and educational status.
3) suspend judgment- do not criticise.
4) try to maintain harmony in mind, body and spirit - good for your soul and good for your physical and mental health.
5) work to attain the level where you can unconditionally love all, unconditionally forgive all and unconditionally do selfless-service.
Guaranteed, you will attain brilliant results on crossing over.



OPENING THE HEART IN MEDITATION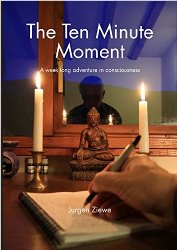 Jurgen Ziewe writes: "Love is a powerful medium for making a connection and opening the heart chakra during meditation, which will make focus much easier. What if love cannot be felt you asked? Appreciation and gratitude are another way of activating the heart chakra. Just to spend a few moments and considering beauty, the warmth of the sun on my skin, music, the food I eat. People may ask, what if I am depressed? I can feel compassion for myself. A single match can light a fire. Why is love so important? Because love is the first activity of oneness in the manifestation process." Read Jurgen's wonderful book about deep meditation.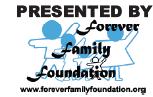 FOREVER FAMILY FOUNDATION ANNUAL CONVENTION FLORIDA
The Afterlife Explorers & Mediumship Convention is being held Thursday November 10, 2016 at 8:00 PM EST-to-Sunday November 13, 2016 at 10:00 PM EST. This is a first of its kind event that features eleven extraordinary certified mediums of Forever Family Foundation. These mediums will be teaching, demonstrating and sharing their knowledge of unseen worlds and the pathway to non-physical communication. Read more...



AUSTRALIAN AFTERLIFE EXPLORERS


The third annual Afterlife Explorers Conference is being held in beautiful Byron Bay, Australia, on 13 & 14 January 2017. Keynote speakers are Dr Bob Davis (USA), Dr Linda Backman (USA), Mary Rodwell (AUS), Michael Roads (AUS) and Rosemary Ellen Guiley (USA). Twenty enlightening presentations will be held over the 2 days, as well as 2 in-depth workshops. In addition there will be meditations, deep trance light machines, a group energy transmission and sound healings. There will also be lunchtime mediumship platforms and exhibitors. Read more..


AFTERLIFE RESEARCHERS NEEDED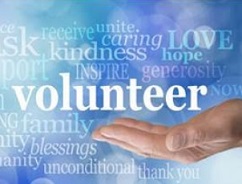 The iDigitalMedium team shares information regarding life after death and communication with spirit. In addition, they hold public online events, conduct ITC experiments and research, and network with researchers around the world. Their vision is a global network of information that is shared freely and preserved for generations to come. Would you like to help make a difference? More info...


See Victor on Video
* Subscribe to Victor's Youtube Channel:
* What Happens When you Die
* Afterlife and Science
* Near Death Experiences- Evidence of the Afterlife?
* What You Must Know Before You Die
* David Thompson's Materialization
* Million Dollar Challenge
* The Afterlife on Trial
* A Lawyer on the Afterlife
* Suicide is not the answer
* Religion and the Afterlife
* Ghosts- Randi and closed minded skeptics when they die
* Zwinge Randi's Challenge Exposed ... Lawyer Explains
* Why Professor Richard Dawkins is Wrong
* God--the Evidence (Without Religion)
* Afterlife Without Religion
* Skeptics Demolished
* Afterlife Objections Demolished
* Ghosts- Randi and closed minded skeptics when they die
* Victor Zammit speaking at Speakers Corner
* Materialized Houdini speaks to Victor




FEEDBACK: (Three only).
1) In the recent video you posted, you could see Matt Lauer close to breaking when that young man talked about his father. You know that this has had a profound effect on him and if mainstream media like Matt Lauer start experiencing this natural phenomenon then others like him will spread the word. It almost takes people like him (news media or celebrity) to give the mainstream reasons to consider this as real. Fantastic videos..keep up the good work :). Mark.
2) Another good one. And yes....tears at Josh Grogan. Trisha Robertson.
3) I love that they (young mediums) are out there and that mediumship is becoming mainstream, but I hope the heady heights of fame doesn't detract from the gift they were given. Tracy.
MUSIC: TEARS IN HEAVEN
is a ballad written by Eric Clapton and Will Jennings for the 1991 film,
Rush.
Clapton said it was inspired by the pain he felt following the death of his four-year-old son, Conor, who fell from a window of the 53rd-floor New York apartment of his mother's friend, on March 20, 1991. Clapton, who arrived at the apartment shortly after the accident, was visibly distraught for months afterwards.
Lyrics

Would you know my name
If I saw you in heaven?
Would it be the same
If I saw you in heaven?
I must be strong and carry on
'Cause I know I don't belong here in heaven

Would you hold my hand
If I saw you in heaven?
Would you help me stand
If I saw you in heaven?
I'll find my way through night and day
'Cause I know I just can't stay here in heaven

Time can bring you down, time can bend your knees
Time can break your heart, have you begging please, begging please

Beyond the door there's peace I'm sure
And I know there'll be no more tears in heaven

Would you know my name
If I saw you in heaven?
Would it be the same
If I saw you in heaven?
I must be strong and carry on
'Cause I know I don't belong here in heaven

Whilst we encourage and we publish many papers and reports by afterlife researchers, we are not in a position to guarantee the accuracy of all claims. We accept the imputed claim that the afterlife and paranormal research done by the researchers is done in good faith. ALL WORK IS COPYRIGHT BY THE CONDITIONS SET AT THE GENEVA CONFERENCE ON COPYRIGHT.