Last week's report and all previous reports
November 18th 2016

COMMENTARY: THE EVIDENCE FOR PSYCHIC ABILITIES IS NOW CONCLUSIVE BUT MORE PEOPLE NEED TO KNOW
In 1997 Dr. Dean

Radin, director of the Consciousness Research Laboratory at the University of Nevada, published one of the most important books for anyone interested in the evidence for the 'paranormal'.
Called
The Conscious Universe; the Scientific Truth of Psychic Phenomena,
it analyzes the overwhelming scientific evidence for psychic abilities.

In just one of a number of examples, he shows how Edwin May and his associates combined the results of all experiments with psychic phenomena done at Stanford Research Institute from 1973 to 1988. There were more than 26,000 separate trials in experiments conducted over 16 years. The statistical analysis of these results showed that psychic phenomena had been demonstrated to exist, with odds against chance of more than a billion billion to one. Dr. Radin claims that as yet few scientists and science journalists are aware of "this dramatic shift in informed opinion".



NEAR-DEATH EXPERIENCE DOCUMENTARY: THE COMMONALITIES OF THE EXPERIENCE


THE FINAL BORDER: Dr. PETER FENWICK AT TEDX BERLIN
Dr. Fenwick is a senior lecturer at King's College, London, where he works as a consultant at the Institute of Psychiatry. He is the president of the Horizon Research Foundation, an organisation that supports research into end-of-life experiences. He is also the President of the British branch of the International Association for Near-Death Studies. Here he talks about end of life phenomena and how to prepare for a good death.

WHY DO WE REPORT ON CELEBRITIES WHO ACCEPT THE PARANORMAL?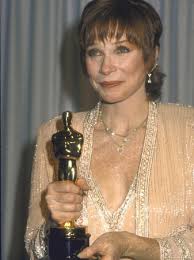 Whether we like it or not, celebrities have a huge amount of influence in the Western world, especially on the young. We can see it in the acceptance of fashions, trends and values. When celebrities have the courage to speak up about their afterlife-paranormal experiences, it helps many people to become more confident to talk about their own experiences, or at least to have an open mind. We hear from many readers who say that the
books by actress Shirley Maclaine
had a huge influence on them at a time when the paranormal was being attacked in the mainstream media.

ROBERTA GRIMES INTERVIEWS ITC INVESTIGATOR
Keith Clark has spent the past

decade intensively involved in the history and the practice of ITC, which is the use of electronic means to communicate with those we used to think were dead. His website,
idigitalmedium.com
, is a priceless archive of information and a hub for those working in this field worldwide.
Listen.
MEDIUMSHIP READING BY GIFTED BY MENTAL MEDIUM LISA WILLIAMS Lisa is an evidential medium. She begins by identifying the spirit specifically, then tells how he died and that he died recently. She goes on to give several specific evidential details including recent activities which the client, Joanna, says no-one could have known. Lisa came up with many hits to help Joanna cope with her grief.



'INTELLIGENCE' AND 'IGNORANCE': We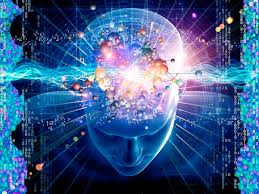 humans tend to think of some people as being very highly 'intelligent' and others as being stupid and 'ignorant'. But highly credible information, directly from the afterlife dimension, tells us that when we incarnate, we choose how much of our intelligence to bring with us according to the lessons we wish to learn. Many people who have had near-death experiences say that when they were out of the body they felt their minds expanding; they say that they knew answers to every question in the universe. When we ALL eventually reach the higher regions of the afterlife, we will ALL be highly intelligent and share knowledge that we do not have the vocabulary to describe while alive.

INTERVIEW WITH DR. ALAN BOTKIN

Clinical psychologist, Allan Botkin, worked for 20 years treating combat veterans who had post-traumatic stress disorder (PTSD). In 1995 he accidentally discovered that a variation of the therapy he was using (called EMDR) reliably resulted in his patients' experiencing an after death communication with the deceased person they were grieving for.



MEDITATION INCREASES BRAIN CELLS


Participating in an eight-week mindfulness meditation program appears to make measurable changes in brain regions associated with memory, sense of self, empathy, and stress. In a study that appeared in Psychiatry Research, a team led by Harvard-affiliated researchers at Massachusetts General Hospital (MGH) reported the results of their study, the first to document meditation-produced changes over time in the brain's gray matter. Read more...
ATHEISM AROUND THE WORLD
I have had people asking

me recently what will happen to those hundreds of millions of people around the world who grow up as atheists. What kind of a crossing over are they likely to have? As I said before, on crossing over what matters is how much love they have shown in their life - irrespective of what beliefs they had. It is what people do during their life on earth and how they relate to others that matters. There are many atheists who are decent, honest, law abiding citizens. There are atheists who are highly 'spiritual' who are doing unselfish service and helping others.
DREAM VISITS WITH LOVED ONES
Was your dream really a visit from a deceased loved one? What can you do to encourage a dream visit?
Susanne Wilson
, the Carefree Medium, has answers.

PSYCHIC HISTORY: MAGNIFICENT MEDIUM

W.T. STEAD (1849-1912) Well-known editor, author, automatist and a great champion of Spiritualism. He obtained proof of survival through his own hand, by reason of long communication from a Miss Julia Ames, an American editor friend who had died previously. Messages from the living were also obtained by his hand. Through the efforts of his spirit friend,"Julia", a Bureau was opened in 1909 giving free sittings to people anxious to establish communication. Read more...

ALAN PEMBERTON INTERVIEWS COLIN FRY ON PHYSICAL MEDIUMSHIP
Colin Fry was a much loved English medium who died in August, 2015. Best known for his television mental mediumship program, "The Sixth Sense", he was also a physical medium.


A SPIRITUAL PERSPECTIVE ON CHALLENGING TIMES
"Life is full of problems.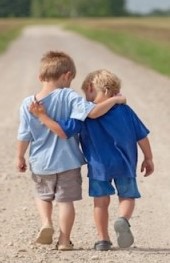 There are very few roses and mostly thorns. But the power that guides you is the power that created the universe, the power that is infinite. Pay no attention to the folly of those who should know better. Ignore the pinpricks and jealousies. These are unimportant. Try to feel sorry for those who do not measure up to what is expected of them...Strive so that even a greater measure of power flows through you and brings strength, guidance and love to those who need your service." from
Philosophy of Silver Birch
ed. Stella Storm.
THE POWER OF LISTENING AND CONNECTING In an effort to break the cycle of isolation and depression, Colin Easton made a commitment to himself. A simple commitment to leave his apartment every single day. Listen as Easton talks about how he started to break free from his darkness, with the help of strangers.




See Victor on Video
* Subscribe to Victor's Youtube Channel:
* What Happens When you Die
* Afterlife and Science
* Near Death Experiences- Evidence of the Afterlife?
* What You Must Know Before You Die
* David Thompson's Materialization
* Million Dollar Challenge
* The Afterlife on Trial
* A Lawyer on the Afterlife
* Suicide is not the answer
* Religion and the Afterlife
* Ghosts- Randi and closed minded skeptics when they die
* Zwinge Randi's Challenge Exposed ... Lawyer Explains
* Why Professor Richard Dawkins is Wrong
* God--the Evidence (Without Religion)
* Afterlife Without Religion
* Skeptics Demolished
* Afterlife Objections Demolished
* Ghosts- Randi and closed minded skeptics when they die
* Victor Zammit speaking at Speakers Corner
* Materialized Houdini speaks to Victor





FEEDBACK: (Three only).
1) I finally found some time to sit down and enjoy this week's report...and am especially grateful for introducing Suzanne Giesseman, as she is yet another major inspiration and hope, in getting word out about eternal and expanding consciousness. I would heartily encourage all to visit her
website/blog
, as she speaks for Sanaya, another form of group consciousness that speaks to who we are as Divine beings. And what about that Thomas Paine....a man after my heart...and now a part of it forever. Leslie.
2) Thank you so much for always being a steady good wonderful presence in this world Victor! Your weekly reports bring me peace. Cynthia.
3) Thank you for your current Friday Report – as always it is very interesting and informative. I particularly enjoyed the Joyce Hawkes clip which is particularly very inspirational. Elizabeth Pretty, N.Z.


MUSIC FOR THE SOUL
We remember Canadian singer, musician, poet and legend, Leonard Cohen, who died last week at age 82. He was a very spiritual man. An observant Jew, he was also ordained a Buddhist monk in 1996, and is on record for saying: "I'm very fond of Jesus Christ. He may be the most beautiful guy who walked the face of this earth." His song "Hallelujah" with its
enigmatic lyrics
has been loved and recorded by many artists; it is a most haunting, beautiful song!

Whilst we encourage and we publish many papers and reports by afterlife researchers, we are not in a position to guarantee the accuracy of all claims. We accept the imputed claim that the afterlife and paranormal research done by the researchers is done in good faith. ALL WORK IS COPYRIGHT BY THE CONDITIONS SET AT THE GENEVA CONFERENCE ON COPYRIGHT.