May 6th 2016


Last week's report and all previous reports
COMMENTARY: RELIGIONS AND THE AFTERLIFE


Christianity (including Catholicism, Protestantism and Eastern Orthodox versions) Judaism, Islam, Hinduism, Buddhism and Spiritualism all accept that there is an afterlife. But there are variations in what they believe happens immediately after we cross over.



The focus of Spiritualism is to provide evidence of what happens when we die. Scientifically proven spirit communications tell us that on crossing over we go to a place which is compatible with our vibrational level. Reasonable people who were unselfish and helped others will continue their lives in the beautiful Summerland.

This is not 'heaven' in the strictest sense but a very earthlike prelude to it. Those who were cruel, systematically selfish and violent are likely to go to the darker, colder, lower Astral level. This is not the traditional "hell" but is an outward reflection of the unconscious minds of the people on this vibrational level. They (like us) can raise their spirituality by accepting the help that is constantly available, by forgiving others (and most importantly forgiving themselves) and by helping others.
DR. JEFFREY LONG ON NEAR-DEATH EXPERIENCES
Near Death Experience testimony from six people who tell their stories of the afterlife. Excellent short documentary.
QUANTUM PHYSICS Professor Fred Alan

Wolf writes: "There is evidence that suggests the existence of a non-material, non-physical universe that has a reality even though it might not as yet be clearly perceptible to our senses and scientific instrumentation. When we consider out-of-body experiences, shamanic journeys and lucid dream states, though they cannot be replicated in the true scientific sense, they also point to the existence of non-material dimensions of reality." (1998:245)


"I WON'T BELIEVE IT TILL I SEE IT - BUT IF I SEE IT I STILL WON'T BELIEVE IT'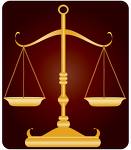 I constantly come across skeptics who think like this. What makes it hard for them is that their own mindset prevents them from getting the evidence that they say they need. We know that when open-minded scientist Dr. Marilyn Schlitz conducted an experiment on psychic phenomena in the United States she got very significant results. When closed-minded psychologist R. Wiseman (U.K) did exactly the same experiment using the same procedure on the same subjects he got negative results. This is now known as 'The Experimenter Effect'. One day, these closed-minded skeptics will experience an 'awakening' to make them understand why they were wrong.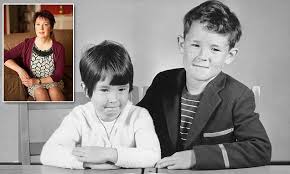 SKEPTIC CONVINCED BY EVIDENTIAL MEDIUMS
Novelist JANE MERRILL FORREST comes across as a very grounded and rational person. When she started experiencing objects being moved in her house she began to investigate all possibilities. This eventually led her to several English mediums whom she initially treated with caution. Eventually she received wonderful evidence of survival from her brother and her father.
Read full story.
CELEBRITY PSYCHIC EXPERIENCE Meryl Streep, many time academy award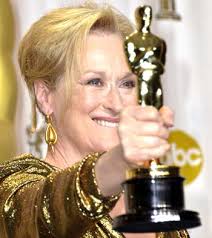 winner, is convinced her old Connecticut property is haunted after hearing mysterious noises when she was home alone. She says, "Everybody was down at the pool… and I was gathering all the stuff. We were doing some work on the house and we were living in the guest house and I was downstairs sitting at a desk and I heard what sounded like a grand piano fall… in the room above my head ... there was nothing on the roof ...." And she was spooked again a few years later when her sculptor husband invited some clients from Japan to stay in the guest house. She recalls, "They had taken the 22-hour flight and had dinner and fallen asleep… They were so tired… We put them all in the house and the next morning (husband) Don went up to collect them… and there they all were in the living room, dressed, wide awake… They said, 'Spirit, spirit!' ".



QUESTION: ARE GHOSTS EVIDENCE OF THE AFTERLIFE? We do know that spirits are able to make contact after death (see After-death contacts). But there is less agreement about the nature of 'ghosts' that haunt scenes of tragedy, like castles, graveyards and battle-fields. Many parapsychologists consider them to be some kind of "recording" of a past event. These recordings play back, over and over in a kind of loop -- always the same, like a film or video. They are not spirits capable of interacting with the living. It is not known how these recordings are made, but they are often associated with a traumatic or strongly emotional event. The story below of Harry Martindale and the Roman Ghosts is one of the best authenticated of this type.






HOW TO HELP SOMEONE WHO HAS DIED Artist and illustrator Jurgen Ziewe has been having out-of-body experiences for nearly forty years. In this extract he explains what happens when someone who is in a dark environment in the afterlife receives loving energy.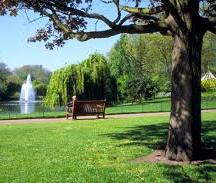 "Their environment will light up, a little at first, and they will feel a comforting energy surrounding them...They may find themselves now surrounded by lush green, there will be flowers reacting to your energy and opening and blossoming as their spirits are lifted. Slowly but surely, with your continuing help, they will come to realise that they have woken from a bad dream.." Read Jurgen's full description.




SOME OF THE SCIENTISTS AND INVESTIGATORS WHO ACCEPTED THE AFTERLIFE AFTER THEY

INVESTIGATED (Part 2)
(in response to a skeptic just recently who stated there are no scientists who accept the paranormal and the afterlife). Dr. Raymond Moody (above), Dr. Melvin Morse, Dr. Gardner Murphy, Frederic W. H. Myers, Dr. Morris

Netherton, Professor William R. Newbold, Dr. Karlis Osis, Ron Pearson, Dr. Hal Puthoff, Dr. Dean Radin, Peter Ramster, Edward C. Randall, Dr. Konstantine Raudive (left), Drs. J.B. and Louisa Rhine, Scott Rogo, Professor Charles Richet,

Dr. Kenneth Ring (left) Dr. Barbara R. Rommer, Aubrey Rose, Professor Archie Roy, Dr. Michael Sabom, Dr. Hans Schaer, Professor Marylyn Schlitz, Baron (Dr.) Albert Von Schrenck-Notzing, Dr. Bernie Siegel, Professor Ernst Senkowski (below), Dr.

Rupert Sheldrake, Judge Dean Shuart, Dr. Ian Stevenson, Dr. Claude Swanson, Emmanuel Swedenborg, Governor Nathaniel P. Tallmadge, Professor Russell Targ, Professor Charles Tart, The Rev. Charles Drayton Thomas, Professor Jessica Utts (below), Dr. Pim Van Lommel, Dr. Jan W. Vandersande, Dr. Alexander von Boutlerow,

Professor Wadhams, Prof. Alfred Russell Wallace, Dr. Helen Wambach, Dr. Brian Weiss, Dr. Carl Wickland, Dr. Carla Wills-Brandon, Professor Fred Alan Wolf.



DR. ROBERT CROOKALL, GEOLOGIST AND AFTERLIFE SCIENTIST In the 1950s, well before the Internet, Robert Crookall searched the world for accounts of out-of-body experiences including what we now call near-death experiences.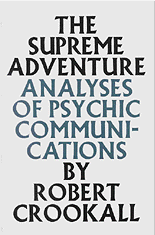 At the same time he collected hundreds of accounts from mediums on what people said happened to them immediately after death. His sources including books from many cultures, in many languages and some which went back several centuries. Astonishingly, what he demonstrates is that all the descriptions match, regardless of culture, language, or time period. The only explanations are: (1) there has been a worldwide conspiracy by thousands of mediums the world over going back many centuries, if not millennia, to always make sure they create the same experience, or (2), the experiences reported in the many books quoted really took place. Read more about his books.


DIRECTLY FROM THE AFTERLIFE BY

HIGHLY CREDIBLE AFTERLIFE TEACHER
"I have said that my mind was alert. That is an understatement. I discovered that my mind was a veritable storehouse of facts concerning my earthly life. Every act I had performed, and every word that I had uttered, every impression I had received; every fact that I had read about, and every incident I had witnessed, all these, I found, were indelibly registered in my subconscious mind. And that is common to every spirit person who has had an incarnate life." Hugh Benson through medium Anthony Borgia.



THE JAMES LINEGAR REINCARNATION CASE







TITLES IN THE SPIRIT LIFE? "Over here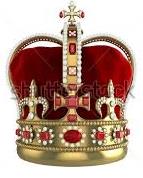 there are no religious titles. There are no kings, no queens, and no nobility. Here we are only noble of the spirit, noble of the soul. Here we are all one in spiritual truth and realization. Here there are no barriers between people. In less advanced spheres, many who had ruled or held high position on earth delight in retaining their earthly titles, and many others find reflected glory and importance in paying homage to them. In such spheres there usually are barriers between people. On earth, it is those in power and authority who confer titles on rank and file. In the higher spirit realms, the reverse is true. It is the rank and file that confers titles, bestowing them on those they look up to, those they love and esteem for their wisdom and spirituality and nobility of purpose or achievements." Living in the Spirit World, from SPIRITUAL LIGHT; Universal Teachings form the Highest Spirit Realms.



QUESTION: Does one have to be spiritually advanced to be a psychic or a medium? G. Bayliss

Victor: First, just because a person is psychic or in a medium it does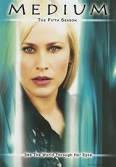 not mean that he or she is necessarily spiritually advanced. Some of them would be, but not all. I have been fortunate to know some incredibly dedicated and spiritual psychic mediums who show they are spiritually evolved. They show kindness, compassion, gentleness, lack of ego and a sincere desire to help and heal others. I have also come across some medium-psychics who did not seem spiritually advanced at all. For their true gifts to continue to develop, it is the ideal situation for any psychic or medium to focus on their spiritual development - because their gifts would certainly become stronger.


NASA PHYSICIST TOM CAMPBELL TALKS TO SPIRITUAL HEALERS Out of body experiencer and author of My Big T.O.E. Tom explains why some illnesses should not be healed.


COME AND SUPPORT VICTOR (and the PARANORMAL): SPEAKING in SYDNEY STATE PARLIAMENT HOUSE

With another 3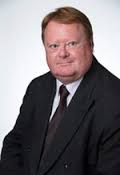 distinguished speakers. Victor will be participating in a forum on Tuesday 31st May 2016 at 6pm. You are most welcome to attend.
Entrance
by donation.
Other speakers:
Senior attorney
Martin Hadley, Treasurer for Australian Skeptics (above right);
Professor Garry Trompf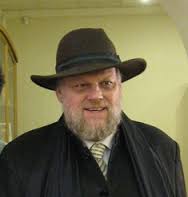 (Sydney University-
right) and
(Prof.) David Wansbrough philosopher
(left)
TOPIC: "GODS, DEMONS and the need to BELIEVE".
VENUE
: Jubilee Hall, Parliament House,
Macquarie St
., Sydney. ALL WELCOME!
DATE:
Tuesday 31st May 2016
TIME:
6PM.
PARKING
: half price at St Mary's Parking Station (in front of St Mary's Church, Hyde Park) only $10 after 5pm - short walk to State Parliament
ONLINE COURSES FROM JAMES VAN PRAAGH
Master the art of mediumship with one

of the most renowned spiritual mediums of our time - James Van Praagh. In his innovative online course, James shares the very tools and techniques he has perfected over the past 30 years.
Learn to connect with the other side to receive personal guidance, or use your skills to begin a rewarding and fascinating new career! Upon completion of the 8 week course, you will receive a professional certificate and an icon for your web site. Use code SPIRIT2016 at checkout and receive 20% off The JVP Mediumship Certification Course! Read more...