May 27th 2016


Last week's report and all previous reports
***VICTOR NEEDS YOUR SUPPORT: Victor requests your support in his forum with the attorney skeptic at Parliament House- see last item below.

COMMENTARY: IS WEALTH A HINDRANCE TO GOING TO THE LEVEL OF THE LIGHT?
Spiritual laws apply to all irrespective of wealth, poverty, gender, race or social status. What determines our state in the afterlife is our habitual consciousness: our desires, preoccupations and motivations.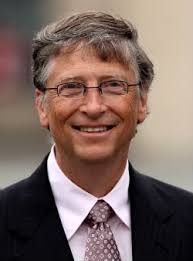 One of the biggest lessons in life is that we gain higher vibrations (increase in spirituality) when we love and help others. If a person gains wealth as a by-product of his creativity (like Steve Jobs) or if a super-rich person like Bill Gates (left) unselfishly uses his wealth to help others (as he is reportedly to be doing), and is not cruel, there would be nothing to stop him from going directly into the realm of the Light on crossing over.
However, many people find that the way they have been making or preserving their wealth affects their consciousness.
After a near-death experience
they say that in their previous occupations they could not experience themselves loving and helping others and often have a major career change to enable them to do so.
RESURECTED MILLIONAIRE DOESN'T CARE ABOUT MONEY
One of the best videos that illustrate the change of priorities about wealth that often follows a Near Death Experience is the Gordon Allen Story featured in the BBC documentary
The Day I Died
at 41 mins. Gordon was a very successful businessman who says that he "loved making money". When he came back in his physical body he felt that his heart was "on fire with love" and he felt he could no longer continue in his intense commercial business.
HANS OTTO KONIG - Instrumental Trans-Communication - ITC PIONEER


Dr. Hans Otto Konig
is a high-frequency physicist with extensive electro acoustic knowledge. In 1974 he was at home in Germany when he saw on television an interview with EVP (Electronic Voice Phenomena) pioneer Friedrich Jürgenson from Sweden. Believing that the voices on tape were a product of the unconscious mind of the experimenter, Konig began to conduct his own experiments. He was quickly successful and received the singing voice of his late mother who addressed him and his father by name. A specialist in electronics, Dr. Konig found that the EVP tape system was too limited. He developed five different systems of direct voice radio-based electronic communication as well as
video contacts via television
. He is unique in that he has always conducted his trials with a new apparatus in public and in front of a large audience. The voices that now come through the loudspeakers in his laboratory are often of an excellent, quality, and he is sometimes able to dialogue with them for up to 20 minutes.
Read more...
DR. KONIG'S RECENT STUNNINGLY SUCCESSFUL EXPERIMENT: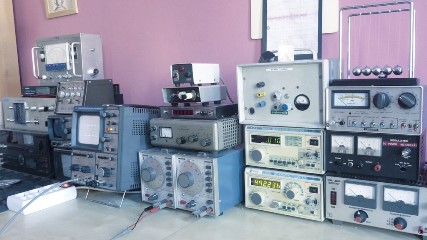 On May 7, 2016, H.C. Hans Otto König performed his fourth experiment with a fundamentally changed Universal Direction System (UDS). König explains that the UDS combines the qualities of all of his previous systems to enhance reception of spoken communication from people in the afterlife. He refined the system so a wider spectrum could be stabilized for a longer time. The UDS allows more Spirit Entities to be able to communicate. The Spirit Entity which came through said the earth plane has reached the point at which humankind will be set into a new state of consciousness. Through training, humankind will advance substantially in mind, spirit, and soul; even science will advance.
Read more...


SCIENTIST DR. MARILYN SCHLITZ AT THE MONROE INSTITUTE Marilyn Schlitz talks about the research behind the movie and book Living Deeply—Death Makes Life Possible that she created with Dr. Deepak Chopra. They began by collecting stories of transformative experiences and then by working closely with masters of positive spiritual transformation.



WHO WAS THE GREAT HARRY EDWARDS? Harry Edwards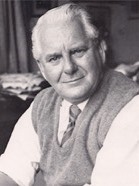 (29 May 1893 – 7 December 1976) began his journey to becoming Britain's best known spiritual healer of the 20th century when he attended a meeting at a Spiritualist church in 1936. He was told by the mediums present that he had healing powers. In 1946 he moved his family and his healing practice to Burrows Lea, where he founded the 'Harry Edwards Healing Sanctuary' which still operates today. As his fame as a healer spread he was receiving 10,000 letters a week asking for help and distance healing and giving mass public demonstrations of his healing ability. In 1955 he founded and was the first President of the National Federation of Spiritual Healers (NFSH). Although the medical professionals and the Church refused to endorse his healing, there are thousands of testimonials and medical records that support the effectiveness of his healing (see next item).
THE HARRY EDWARDS HEALING CENTRE


SHERI PERL'S NEW BOOK HEALING FROM THE INSIDE OUT AND THE OUTSIDE IN (2016)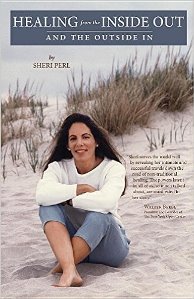 This is a book for anyone who wants to heal themselves, heal others or understand the nature of the mind-body connection. Sheri Perl has created a masterpiece which brings hope, inspiration and life changing tools in the Sheri Perl Healing Program outlined in Chapter nine. Yet for all its profound wisdom it is easy to read, written with humility, honesty and vulnerability. We seriously wish that it could be set as required reading for any aspiring healer so that they can really grasp Harry Edwards understanding that "when healing energy is directed to the dis-ease that is underlying the disease, the potential exists to cure anything, even diseases considered medically incurable.
Read more...

Listen to interview with Sheri Perl on Seek Reality.
******REVIEWERS WANTED.
If you are interested in healing and would like one of the 20 pdf copies of Sheri's book in return for posting a review on Amazon.com email books@victorzammit.com
LECTURE BY BRILLIANT DIRECT VOICE MEDIUM LESLIE FLINT AT COLUMBIA UNIVERSITY NEW YORK
At the invitation of Prof. William R. Bennett of Columbia University in New York City, Leslie Flint talks about physical mediumship and working with the scientific community. A very important talk especially for any aspiring mediums. Huge thanks to Karl Jackson Barnes for making it available to the world.
See transcript and more details.
Short samples of 5 direct voices through Leslie Flint.
Question:
I'm new to the afterlife. But I have read your book and you mention that some people could get caught in the level below the Level of the Light. That interests me greatly. How can I make sure I do not get caught when my time comes?
Victor: It important to continue to read about the afterlife. You will learn that on crossing over, those with an open mind will be met by loved ones to escort them to the realm of the Light.
One possibility I did not mention, but our lawyer friend, Roberta Grimes, mentions in her excellent book, THE FUN OF DYING, FIND OUT WHAT

REALLY HAPPENS (see Amazon), she explains briefly, " (just after you cross over)
Your reality now differs form your former reality in important ways that you do not yet understand, so unless you leave the death scene quickly, you are at genuine risk of getting stuck."
In other words do not hesitate, do not stay when you cross over, you must follow and go with your loved ones to help you into your new home.





A SKEPTICAL SPIRIT STUBBORNLY DENIES HE IS DEAD! - STILL THINKS HE IS ON EARTH.



American lawyer Edward C. Randall spent more than 20 years investigating and documenting the direct voice mediumship of Mrs Emily S. French.
In several sessions he recounts how a spirit, in the afterlife, spoke in direct voice denying he was dead.

This uninformed skeptic (who had cheated a client while alive)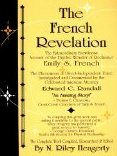 kept saying through the medium, Mrs French:
- "There is no such thing as life after death."
- "There is no survival- no continuity of life. Death is the end."
- "I am not dead, nor am I interested in the subject."
-"That is all very well, but what has it to do with me? I am not dead".
- "There is no other life- there can be none - a man dies like a dog."

The lawyer's conclusion after the skeptical spirit

realized he was in the spirit dimension: "We had participated in one of the most remarkable experiences that it had been the privilege of man to have. We had talked with one who had left the physical body, and witnessed his awakening."

Source: N.Riley Heagerty (ed) The French Revelation. Chptr 7 - From Death's Sleep. p.196, 2nd printing Oct. 2000).
THERE IS TOO MUCH UNNECESSARY FEAR ON

CROSSING OVER "I speak from first hand experience when I tell you of the extreme terror that consumes so many poor souls when their moment of transition has come. Instead of the winter of their earthy lives passing gently into the glorious fresh, fragrant spring of their new life in these lands (afterlife), they arrive here with that terror full upon them. Such beliefs are relics of pure paganism, but the wicked fiction has been kept up and disseminated by the Churches of earth as a measure of inspiring fear into the hearts of their 'faithful'. As a former priest of the church, I regret, deeply and earnestly, that I ever gave tongue to such misguided teaching. And there are hosts of others like me."(Hugh Benson, former Monsignor Catholic priest who has very high credibility)



QUESTION: On crossing over, how long do we have to wait to get to the afterlife?

Victor: Highly credible information transmitted from the afterlife tells us that the afterlife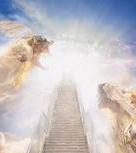 dimension interpenetrates the earth level. We are living in the lower region of the afterlife whilst we are here on earth. Accessing the afterlife is like changing channels on TV. This means that as soon as we cross over we will instantly be in the afterlife dimension. You will find yourself very much lighter but at the same time very solid. A loved one or someone highly acceptable to you will meet you when you cross over. He or she will take you then to the realm of the Light where your loved ones will be waiting to welcome you home.


VICTOR TO SPEAK in SYDNEY PARLIAMENT HOUSE NEXT TUESDAY

YOUR SUPPORT WILL BE MUCH APPRECIATED (come and say hello to Victor and Wendy after the meeting) : With another 3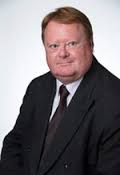 distinguished speakers. Victor will be participating in a forum on Tuesday 31st May 2016 at 6pm. You are most welcome to attend. Entrance by donation.
Other speakers:
Senior attorney skeptic Martin Hadley, Treasurer for Australian Skeptics (above right); Professor Garry Trompf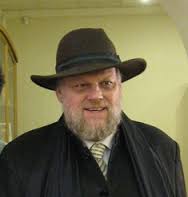 (Sydney University-
right) and (Prof.) David Wansbrough philosopher (left)

TOPIC: "GODS, DEMONS and the need to BELIEVE".
VENUE: Jubilee Hall, Parliament House, Macquarie St., Sydney. ALL WELCOME!
DATE: Tuesday 31st May 2016
TIME: 6PM.
PARKING: at half price at St Mary's Parking Station (in front of St Mary's Church, Hydpe Park) only $10 after 5pm - short walk to State Parliament


See Victor on Video
* Subscribe to Victor's Youtube Channel:
* What Happens When you Die
* Afterlife and Science
* Near Death Experiences- Evidence of the Afterlife?
* What You Must Know Before You Die
* David Thompson's Materialization
* Million Dollar Challenge
* The Afterlife on Trial
* A Lawyer on the Afterlife
* Suicide is not the answer
* Religion and the Afterlife
* Ghosts- Randi and closed minded skeptics when they die
* Zwinge Randi's Challenge Exposed ... Lawyer Explains
* Why Professor Richard Dawkins is Wrong
* God--the Evidence (Without Religion)
* Afterlife Without Religion
* Skeptics Demolished
* Afterlife Objections Demolished
* Ghosts- Randi and closed minded skeptics when they die
* Victor Zammit speaking at Speakers Corner
* Materialized Houdini speaks to Victor




FEEDBACK: (Three only).
1. Victor, Yes excellent (reporting the Russian physcists communicating with the afterlife). The ITC is especially exciting. When I pass over I'll give you a call, literally! More of this Victor for sure. Thanks Derek

2. Yes fine material from Victor this week - in his recent Friday Reports. I had been congratulating him recently on the excellent ITC inclusions (May 6th Report) and the film Calling Earth – a gem! This should be circulated around the world for billions to view on their TV screens. This could in my opinion be the prelude of a massive breakthrough to prove to billions all over the planet of the reality of the afterlife when they will simply be able to tune into, with a small 'magic box' (ITC computer) the etheric world and communicate with their friends and loved ones. This could well become the new mediumship to shake the world! The effect could be instant!
James Webster, magician, medium.

3. Hello Victor and Wendy: I'm sure that your fascinating report on the progress made with ITC in Russia will have generated considerable interest.
May I reiterate that your superb website and reports have undoubtedly been the single greatest source of hope and inspiration during the worst time in our lives. I know that we will always feel immense pain not to have William with us physically but I feel that perhaps we are now moving away from the intense, bitter grief to the strong and steady awareness that everything that truly mattered about him has survived in a better place.Your contribution to humanity is immense, thank you so much. Julia



THE MAGIC OF MUSIC A really spectacular performance by that master of entertainment and music Andre Rieu. I WILL FOLLOW HIM: the music slowly builds up to a most impressive and memorable crescendo - great music, great lyrics!


Whilst we encourage and we publish many papers and reports by afterlife researchers, we are not in a position to guarantee the accuracy of all claims. We accept the imputed claim that the afterlife and paranormal research done by the researchers is done in good faith. ALL WORK IS COPYRIGHT BY THE CONDITIONS SET AT THE GENEVA CONFERENCE ON COPYRIGHT.