June 3rd 2016


Last week's report and all previous reports

COMMENTARY: INSTRUMENTAL TRANS-COMMUNICATION (ITC) AND OTHER DIMENSIONS


When we started our work promoting evidence for the afterlife back in 1990, we made the conscious decision not to include evidence of extra-terrestrial life. In those days it seemed to push people one step closer to the "boggle threshold", the place where new information becomes too overwhelming to accept.

But those who seriously study the evidence for the afterlife inevitably find that they keep bumping up against the fact that we are not alone in the universe.

This has come through loud and clear in ITC research. George Meek, Hans Otto König, the Timestream group in Europe and Sonia Rinaldi in Brazil all received communications that there is life on other planets. The same message comes through the readings of Edgar Cayce, past life regressions, channeling, out of body explorations and the Scole experiment.

Today things have changed. A Newsweek poll found that more than 50% of readers in the USA, Britain and Germany believe that intelligent alien life exists. Even

the Vatican agrees. The photographs from the Hubble Space Telescope showed a much expanded view of the universe. And Dr. Steven Greer's Disclosure Project in 2013 brought a new level of evidential credibility with the testimony of 500 government, military, and intelligence community witnesses testifying to their direct, personal, first hand experience with UFOs, ETs, ET technology.





AN INTRODUCTION TO INSTRUMENTAL TRANSCOMMUNICATION AROUND 2000
Wonderful video featuring many of the pioneers of ITC (along with a token know-nothing skeptic). Note the audio/video obtained by Dr. Hans Otto König.



SOME OF THE INTERESTING MESSAGES RECEIVED BY DR. HANS OTTO König


In our last report we described the radio direct voice communications being received by Dr. Hans Otto König.
Some of the messages he receives are reproduced at the end of Chapter 19 of Hildegard Schaefer's book 'Bridge between the Terrestrial and the Beyond - Theory and Practice of Transcommunication'.
Here are a few:
• "Please help to pass on to all men that there is life after death."
• "There is life on other planets in other solar systems. They try to get in contact with you."
• "Your incarnation is not bound to your planet."
• "There is no death – everything is thought/intended for eternity."
• "Love is the highest power; it is stronger than everything else in the world." Read more...




NEAR DEATH EXPERIENCES: CONVERSATIONS WITH GOD

Although 20 years old, this documentary, hosted by Joseph Campanella, is still relevant today. It features interviews with Dannion Brinkley, Grace Bubulka, Dianne Morrissey, Dr. Raymond Moody, Dr. Melvin Morse, Dr. Larry Dossey, and Paul Perry. As one reviewer writes: "What I especially like in these NDE testimonies is their focus on the best in humankind - kindness, humility, honesty and service to others."






CELEBRITIES OPEN TO PSYCHIC EXPERIENCE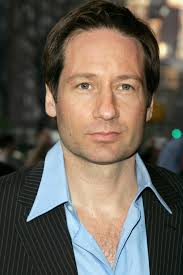 David Duchovny
,
the actor who played Fox Mulder in the hit cult sci-fi show X-Files, told the Daily Mail in an interview that he has his 'suspicions' that the paranormal could well exist. "I think it makes sense to believe that there is more to the world than just the physical, and that there are more forms of life than live on this earth," he told the newspaper. "Mulder was a great character to be able to play, and I am grateful for the chance to have done so." The actor who also writes and directs added: "If I saw as much evidence to point to the existence of the paranormal as Mulder did, I would be open to it all, certainly."


TRANSITIONING TO THE AFTERLIFE
Dr. John Lerma is a hospice director from Texas.
He claims to have interviewed more than 30,000 people on the verge of death and that there are predictable spiritual experiences that precede dying. These, he says, start with visits by spirit people up to four weeks before death. He is the author of 'Into the Light: Real Life Stories About Angelic Visits, Visions of the Afterlife, and Other Pre-Death Experiences'. Here he talks with psychic medium Marla Frees. Essential listening.






AN IDEAL TRANSITION?


Many communicators tell us that the way that we choose to die depends on what the soul wants to experience and how it wants to influence others. But Hugh Benson gives his opinion on the ideal transition.
" ... One reads of people reaching a great age upon earth, and then one day, in apparently good health, they are found to have 'died' in the chair in which they were sitting. They have, in fact, gone quietly to sleep in a normal healthy fashion,

and the magnetic cord has separated itself also in a normal healthy fashion. That is an ideal transition. When, therefore, the earthly body suddenly collapses and the organs cease functioning, as in the case of some illnesses, there is not a great deal of shock transmitted to the spirit body" (from Here and Hereafter transmitted by former Catholic Mons Hugh Benson to the medium Anthony Borgia, pictured above).

THE EXTRA-ORDINARY GWEN MCDONALD CASE
Psychologist Peter Ramster says he was able to hypnotically regress Gwen Mcdonald to more than eleven previous lives. One memory, of a life in Somerset England around 1770, was particularly vivid. Dr. Ramster asked Gwen to accompany his film crew to England where she was taken blindfolded to the area she claimed to remember.


BE PATIENT WHEN YOU ASK SPIRIT FOR HELP


"We can only do things not in your time but in our own time. To influence your world we have to exert very subtle and delicate influences, vibrations that require the most complex manipulation. Often your impatience, because people in your world are always in a hurry, can delay the results because you do not provide the conditions which make it easier for them to occur. What we ask of you is the ability to be receptive, confident, tranquil, serene, to know beyond doubt that what is best for you in all aspects will be achieved, but only when the time is ripe. Hold on to that" (from 'Light from Silver Birch').



DR. CHARLES TART REMEMBERS ROBERT MONROE AT THE MONROE INSTITUTE Interviewed by skype, Dr. Tart talks about the evidence for the paranormal, the afterlife and reincarnation.




INSPIRATION and INTUITION
Some people think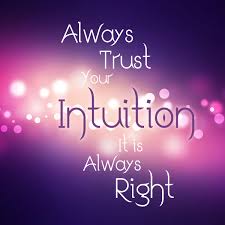 that these two important terms are the same. They are not. Briefly, intuition refers to a clear and direct knowing from within, also referred to as a 'hunch'. Intuition is a knowingness that comes without explanation as to how or why. Intuition we are informed is a right brain function involving extrasensory perception (ESP), but much broader; it functions on physical, emotional, mental and spiritual level.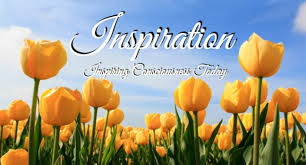 Inspiration refers to spiritual influence. You can check what you get from your intuition by asking for confirmation and clarity from your spirit team. Many songwriters, writers, musicians, creative people seek inspiration to maximize their writing, performances and their creativity. Before meditation it is always a good idea to seek inspiration to evoke help from the other side to help you with whatever your plan is.

BRIEF REPORT ON THE 'FORUM' IN PARLIAMENT HOUSE LAST TUESDAY
The forum "Gods, Demons and the Need to Believe" was held last Tuesday night in the Parliament House of the State of N.S.W. The lawyer for the Australian Skeptics was not able to rebut the evidence for the afterlife - he just trotted out the same old arguments for atheism. The other two speakers, theologians, talked vaguely about personal experiences. I articulated the argument effectively - but when you are speaking to a hall full of skeptics and people who have never read anything about the afterlife, the task is not easy. The objective was to raise doubt about their atheism and the afterlife. But as Silver Birch would say, even if one person was motivated to investigate the afterlife it was worth doing.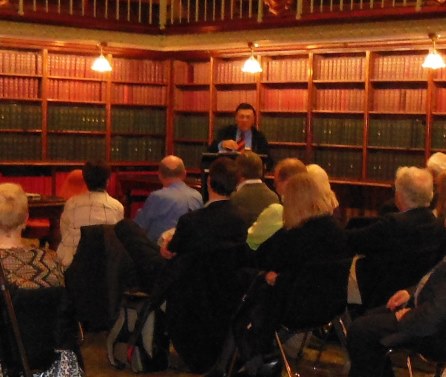 See full size picture.

MATERIALIZATION MEDIUM DAVID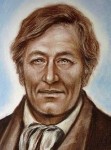 THOMPSON'S MAIN GUIDE, WILLIAM, ON PET LOSS

Back in 2007 I asked William, who had materialised at the time, what happens to a loved pet between the time that the pet dies and the time that the "owner" crosses over.
Listen to Wiliam's answer
Read transcript.
THE LIMITATIONS OF SCIENCE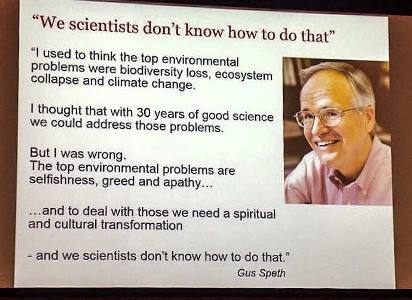 A FINAL THOUGHT ON THE BIG PICTURE
The Galaxy Song reminds us to 'lighten up' and remember the larger perspective. It first appeared in the 1983 British comedy film 'The Meaning of Life', a British musical sketch comedy film written and performed by the Monty Python troupe.






See Victor on Video
* Subscribe to Victor's Youtube Channel:
* What Happens When you Die
* Afterlife and Science
* Near Death Experiences- Evidence of the Afterlife?
* What You Must Know Before You Die
* David Thompson's Materialization
* Million Dollar Challenge
* The Afterlife on Trial
* A Lawyer on the Afterlife
* Suicide is not the answer
* Religion and the Afterlife
* Ghosts- Randi and closed minded skeptics when they die
* Zwinge Randi's Challenge Exposed ... Lawyer Explains
* Why Professor Richard Dawkins is Wrong
* God--the Evidence (Without Religion)
* Afterlife Without Religion
* Skeptics Demolished
* Afterlife Objections Demolished
* Ghosts- Randi and closed minded skeptics when they die
* Victor Zammit speaking at Speakers Corner
* Materialized Houdini speaks to Victor
SEEKING CIRCLE MEMBERS IN COLARADO
We had a request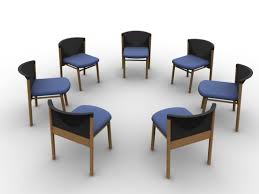 from a lady who lives in in Western Colorado, in a rural area near the towns of Hotchkiss, Delta, and Cedaredge. She is seeking 4 people to join 2 current members of a weekly mediumship development circle. We realise that it's a long shot, but with the power of synchronicity if anyone does knows someone who lives near the lady and could be interested please email me victorzammit [at] gmail.com.

FEEDBACK: (Three only).
1) "What an exceptional Friday Report. The evidence is piling up in front of us. How long can the closed-minded resist. This needs to be 'shouted from the roof-tops' It's so exciting Thanks for your efforts Derek"
2) "Your work has really changed my life I'm very thankful for your hard work!! Sad how the truth is hidden from innocent people that could use the truth to overcome fear!! Again thank you." PKB Liverpool England.

3) "Dear Victor, Thank you very much for all your dedication in bringing good information and comfort to people with your wonderful newsletter. I have been your subscriber for ten years this June. It's always there every week and it touches so many ... what a special commitment you have to shed light for those who seek. On a personal note, this Friday June 3rd is the 11th anniversary of my wife Shelley's passing (same day of the week as of 2005). I'd appreciate if you could post again a song from Celine Dion (her favorite singer). When Shelley was here I made a special slide show about our honeymoon in Paris with this song - 'A new Day has Come'. I also had it played on the church for Shelley." Bruno.



THE MAGIC OF MUSIC: CELINE DION - the vocalist with a voice of an angel singing 'A New Day Has Come'. This is a magnificent presentation by Celine; thousands in the audience were thrilled with her version of this beautiful song. Watch the excitement Celine is able to evoke - see the magnificent visual effect of the venue - and listen to her most wonderful voice.








Whilst we encourage and we publish many papers and reports by afterlife researchers, we are not in a position to guarantee the accuracy of all claims. We accept the imputed claim that the afterlife and paranormal research done by the researchers is done in good faith. ALL WORK IS COPYRIGHT BY THE CONDITIONS SET AT THE GENEVA CONFERENCE ON COPYRIGHT.