June 17th 2016


Last week's report and all previous reports
COMMENTARY: MEMBER OF PARLIAMENT SHOT DEAD: END THE VIOLENCE AND HATRED

Just after the horrific Orlando murders now we have another tragedy - a political assassination of a politician in England yesterday. We are all shocked by the brutal murder of British Member of Parliament, Jo Cox in London. This was a woman who had spent her inspiring life in public service: working with Oxfam, the anti-hunger charity; working to reduce child and infant mortality and to combat modern slavery.
Her husband's magnificent response says it all: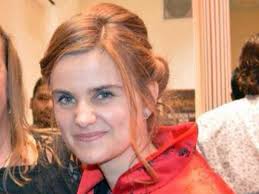 "Jo believed in a better world and she fought for it every day of her life with an energy, and a zest for life that would exhaust most people. She would have wanted two things above all else to happen now, one that our precious children are bathed in love and two, that we all unite to fight against the hatred that killed her. Hate doesn't have a creed, race or religion, it is poisonous."
Read more...
THE SCIENTIFIC FINDINGS OF GEORGE MEEK
This is a rare lecture presented by George Meek that was recorded in Colorado in 1991 at the International Forum On New Science. George discusses life after death, the different dimensional levels or planes, his Out-Of-Body Experiences, the messages that were transmitted to him via computer text from his deceased wife Jeannette, the groundbreaking Instrumental Trans-Communication (ITC) experiences he had with William O'Neil and the Spiricom device, and much more.


BILL O'NEILL OPERATING THE SPIRICOM MACHINE
In 1979 George Meek and his colleague, Bill O'Neil, developed the Spiricom device, a set of 13 tone generators spanning the range of the adult male voice (
see diagram
). When O'Neil spoke in its presence, you could hear his voice getting wrapped up in the buzzing noises of the machine. He worked on the machine for months, and then another voice began to get wrapped up in the radio sounds too—a voice belonging to someone who was present in the room, but invisible. The voice of a spirit, Dr. George Mueller.


PSYCHIC RESEARCHERS INVESTIGATE MEDIUMS
Two brilliant afterlife investigators, Professor Archie Roy and Tricia Robertson,


(pictured left and right) completed a five year study of mediums in a project called PRISM (Psychic research Involving Selected Mediums). This project resulted in three peer reviewed papers in the Society for Psychical Research Journal.
The third paper showed that even in triple blind conditions a good medium can deliver relevant information to a sitter
with odds against chance being a million to one.
These papers have never been seriously faulted.

1)
Robertson, T. J. & Roy, A. E. (2001). A preliminary study of the acceptance by non-recipients of medium's statement to recipients.
Journal of the Society for Psychical Research
, 65, 91–106.
2)
Roy, A. E. & Robertson, T. J. (2001). A double-blind procedure for assessing the relevance of a medium's statements to a recipient.
Journal of the Society for Psychical Research
, 65, 161–174.
3)
Roy, A. E. & Robertson, T. J. (2004). Results of the application of the Robertson-Roy protocol to a series of experiments with mediums and participants.
Journal of the Society for Psychical Research,
68, 18–34.
Tricia Robertson is the author of
two wonderful books
on the evidence for the afterlife


DIRECTLY FROM THE AFTERLIFE: THE JOY OF HELPING OTHERS
"There is no joy and no service that can match helping others. In a world so full of darkness, where millions have lost their way, where there are countless numbers troubled and perplexed with sorrow in their hearts, who awake each morning in fear and apprehension of what the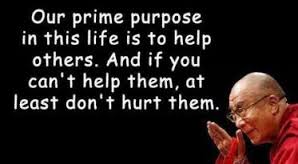 day brings - if you can help one soul to find some serenity and to realise that he/she is not neglected, but surrounded by arms of infinite love, that is a great work. It is more important than anything else." (from
Guidance from Silver Birch
)


CELEBRITIES WHO ACCEPT PSYCHIC EXPERIENCES:
Model turned actress, Anjelica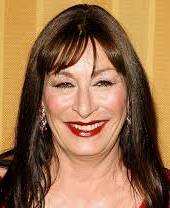 Houston (daughter of the famous movie director John Houston), otherwise known by her nickname Angel, is mostly known for her more offbeat roles in
The Witches
and
The Addams Family
where she played Morticia Addams. Anjelica says about her deceased father, 'I feel his presence all the time' and has said he's often with her when she's on a film set working. Anjelica's spiritual beliefs have also led her to be a great believer in karma.
SCIENTIST STEPHAN A. SCHWARTZ NON-LOCAL CONSCIOUSNESS AND EXCEPTIONAL EXPERIENCES
Scientist, consciousness researcher, futurist, historian, writer and teacher of remote viewing, Stephan A. Schwartz, talks about the limitations of materialist science which sees us as 'animated meat'. He reviews some of the evidence and claims that NDE research is going to 'tip the paradigm' and that learning to meditate is essential.
Read more about Stephan
and his
daily report on future trends
.
AFTER DEATH CONTACTS


A huge number of people have seen or heard a person or an animal after they have died. These after death contacts have been studied scientifically since 1882 when a study was begun in England. Altogether 32,000 cases were recorded, 17,000 in English. Further studies were carried out by the American Society for Psychical Research and by the French researcher Camille Flammarion who compiled thousands of cases in his books The Unknown (1900) and Death and Its Mystery (1925). All the researchers found that a high proportion of people in every country experienced after death contacts. Read more...





EVIDENCE THAT THE SOUL EXISTS: PAM REYNOLDS' FANTASTIC NEAR DEATH EXPERIENCE In 1991 Pam Reynolds died in front of doctors, fully hooked up to various monitors. She needed to have the blood drained from her body for a particular procedure for almost an hour, something which made complex brain function impossible. Although clinically dead she was revived and described in detail many of the events and equipment in the operating room.






FOOD IN THE AFTERLIFE: Victor, this is a

serious question. Will I be able to eat my favourite hamburger when I go to the afterlife. I just cannot do without that tasty full-works juicy hamburgers. Please help! Daryl.G.
Victor: This is a second question about food in the afterlife in six years. Assuming on crossing over you end up in the level of the Light - if you have been a good, normal average person who helped those who came your way - you - and all of us there would not have the physical drive to eat, to drink, to sleep. Your physical urge to eat would not exist. But we are informed that they eat some fruit! Besides, there will be other more alluring incentives to pursue than trying to fulfill physical drives. You will be living in a place that you earned to live in. You will have plenty of opportunities to follow other pursuits - all hobbies - music, painting, reading, discussions with other same minded people to continue to evolve in mind and spirit.



Over 100 tough police officers confirm the psychic-medium gift to assist police.


Place: Mt Pleasant Police Department (Iowa)
Case:The brutal killing of Clementine Beavers and her sixteen year old daughter.
Psychic: Phil Jordan
Police comments: Police Chief August Hagers: "Psychics have their place … what Phil (the psychic) had seen was accurate … they (psychics) have something we don't have … they have a sixth sense I would do it again and call psychic Phil Jordan."
Source: Court TV Psychic Detectives


DR. PHIL ADVICE ON GRIEF Dr. Phil helps a widow whose husband was shot by a 'friend' in an argument. Dr. Phil's advice is to accept help and encourage the children to share their grief.





PLANE CRASHES AND OTHER VIOLENT DEATHS: We are informed by the highly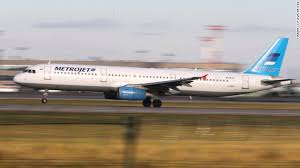 credible afterlife teachers directly from the afterlife that when death is inevitable the spirit can be pulled out of the body immediately before the accident and pass with no pain. Afterlife researcher Robert Crookall writes: "Our soul-consciousness is very much ahead of our physical-consciousness. So, when instant death occurs through an accident, the soul is aware of what is about to happen a split second before the impact occurs, and leaves the body. The soul having left, no pain is felt...These sudden transitions appear tragic and ghastly to the onlooker, but to the person who has just died, death is always wonderful."
The Supreme Adventure: Analyses of Psychic Communications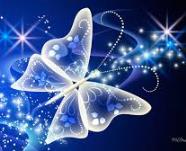 You were born with potential. You were born with goodness and trust. You were born with ideals and dreams. You were born with greatness. You were born with wings. You are not meant for crawling, so don't. You have wings. Learn to use them and fly. ~ Rumi




See Victor on Video
* Subscribe to Victor's Youtube Channel:
* What Happens When you Die
* Afterlife and Science
* Near Death Experiences- Evidence of the Afterlife?
* What You Must Know Before You Die
* David Thompson's Materialization
* Million Dollar Challenge
* The Afterlife on Trial
* A Lawyer on the Afterlife
* Suicide is not the answer
* Religion and the Afterlife
* Ghosts- Randi and closed minded skeptics when they die
* Zwinge Randi's Challenge Exposed ... Lawyer Explains
* Why Professor Richard Dawkins is Wrong
* God--the Evidence (Without Religion)
* Afterlife Without Religion
* Skeptics Demolished
* Afterlife Objections Demolished
* Ghosts- Randi and closed minded skeptics when they die
* Victor Zammit speaking at Speakers Corner
* Materialized Houdini speaks to Victor




FEEDBACK: (Because of restricted space, we include three only).
1) Thanks for the wonderful inspiring information Victor, as ever uplifting and hope-inducing. I can't understand anyone who isn't interested in this field - it's a 'guide book to a foreign country we're all imminently and definitely going to' Seems so odd to turn one's back on that doesn't it! Louisa.

2) Hello Victor, I was very pleasantly surprised to read on your weekly blog your extensive announcement of our book, i.e. the English translation 'The Self Does Not Die'. Yes, that will be the definitive title. Indeed, the production process is in its final stages: typesetting, proofreading and all that. Assuming that everything goes well, I will launch the book by the end of July at the IANDS conference in Orlando, Florida. There is one sad thing I have to mention: one of the three authors, Anny Dirven, has died on the fifth of April due to serious illness and old age (1935-2016). Up to the end she remained perfectly clear of mind. I hope that you will review the book in due course. Best wishes, also on behalf of Titus Rivas
Rudolf H. Smit

3) Thank you for a wonderful report. I am always looking forward to opening my email on Fridays. I am so excited about ITC, I feel like a child around Christmas Eve. I really, really can't wait to hear more about ITC (and other proofs) in future and about how it develops/improves. Perhaps someday we'll all have a spiritual "FaceTime" to call the Afterlife. Well, perhaps not in this physical lifetime, but one can hope, right. Maria


THE MAGIC OF MUSIC The magnificent Celine Dion - singing from her heart - from the movie TITATIC: My Heart Will Go On. A most wonderful song with beautiful lyrics - music that will stay in our hearts for a long time. Visually most memorable!



Whilst we encourage and we publish many papers and reports by afterlife researchers, we are not in a position to guarantee the accuracy of all claims. We accept the imputed claim that the afterlife and paranormal research done by the researchers is done in good faith. ALL WORK IS COPYRIGHT BY THE CONDITIONS SET AT THE GENEVA CONFERENCE ON COPYRIGHT.