July 22nd 2016


Last week's report and all previous reports
COMMENTARY: FUNDING FOR PARANORMAL RESEARCH - WHY NOT?

Billions of dollars around the world are being spent on scientific research conducted by governments and corporations. But history shows that anyone who switches on an electric light, turns on a television, makes a phone call, watches a movie, plays a record, uses a personal computer, drives a car or travels by aeroplane has the lone eccentric to thank, not institutional science (point made by by Richard Milton in his book
Forbidden Science
).
Now when it comes to the question of whether there is life after death, the most important thing to know on our planet, there is virtually no government or corporate funding available for research. Dedicated researchers, working mostly in small groups are giving us valuable information about what is the most important thing to know for us on this planet earth - the paranormal and the afterlife.
We have come a huge distance in the last thirty years but imagine what we can be done with proper funding for our pioneers. Just imagine the impact on the world if we can develop Instrumental Communication to the point where where we can watch crossed over VIP's and others speaking to us from the afterlife and people all over the world can learn that there is no death and that there is only one religion - the religion of love.
TRIBUTE TO RONALD PEARSON - the man who challenged Einstein
Ron Pearson, who crossed over this week, at the age of 91, has been a champion of the afterlife and a courageous fighter of reductionist science. You can read an excellent interview with Ron which explains his disagreement with Einstein's theories in
Spirit Today
. Ron used his background in engineering and his understanding of quantum physics to realise that there must be a series of other worlds interpenetrating this one. He then set about finding evidence of other worlds by sitting with two mediums, Vic and Barbara Iles, and soon gained a personal conviction of the existence of the afterlife which he never lost. He worked closely with Michael Roll to share his conviction that science can prove the afterlife. Ron, every good wish in your new home where no doubt you will carry on your work with your many colleagues.
MUCH ANTICIPATED NEW BOOK ON EVIDENTIAL NDES
by Dutch NDE researchers Titus Rivas, Anny Dirven and Rudolf H.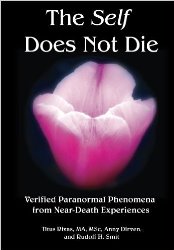 Smit. When someone tries to tell you that the Near-Death experiences are simply caused by the dying brain, tell them about the more than100 documented cases of people having NDEs and seeing things that were verified as accurate by independent sources. This is clear evidence that NDEs are NOT just hallucinations. A MUST READ. Order your copy here:
The Self Does Not Die: Verified Paranormal Phenomena from Near-Death Experiences
.
USING PSYCHIC GIFTS TO FUND PSYCHIC RESEARCH
Dr. Richard Ireland (father of
author Mark Ireland
) helped identify favorable sites for gold, oil, and gas exploration, working with investor Jerry Conser. Dr. Ireland donated proceeds from this work to charitable organizations, including an Orphanage in Mexico. "It's a gift from God, so I don't believe in abusing it. I am dedicated to making man's lot on this earth better." Jerry Conser used part of the proceeds to support the Psychical Research Foundation which worked alongside
the Rhine Research Foundation
at Durham University.
Read more..


CELEBRITIES WHO ACCEPTED THE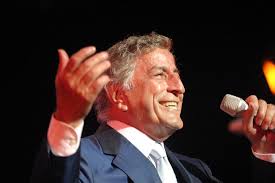 PARANORMAL
Tony Bennett is one of the greatest American vocalists of all time. In his book,
The Good Life: The Autobiography of Tony Bennett
, he describes his NDE: "A golden light enveloped me in a warm glow" and describes a "clear, yellow peaceful plane that everybody who mentions a near-death experience sees" Bennett continues, "I had the sense that I was about to embark on a very compelling journey. But suddenly I was jolted out of the vision ... I knew I had to make major changes in my life."



JEFF OLSEN'S NDE After a devastating auto accident claimed half his family, and left him crippled, Jeff Olsen had a remarkable near-death experience that eventually led him to choose joy and rebuild a deeply meaningful life.


DIRECTLY FROM THE AFTERLIFE

"All injustices and inequalities, all the abuses and selfishness, all that fosters the darkness and hinders the Light, all who have vested interest in preserving ignorance and repressing knowledge must be opposed because man must live in freedom, freedom for his spirit, his mind and his body." ... "You must appreciate that spiritual truths can be discerned only by those who are ready to receive them. Wisdom is not accepted until the recipient has reached the stage where he can receive it ..." S Birch.




REBECCA BROWN TALKS ABOUT HER WORK WITH DYING TEENAGERS AND YOUNG ADULTS Rebecca Brown challenges American discomfort with death by sharing experiences from her work with hospitalized adolescents and young adults. She suggests that our "pornographic" relationship with death creates fear, anxiety, and loneliness for those who are dying, and that for the living, the illusion that death is unnatural and obscene. Brown is the founder of Streetlight, a support program that partners premedical and healthcare students with young people who are living with a chronic illness or fear of an early death. Preliminary research reports the experience to be transformational for both patient and the healthcare student.


CHILDREN IN THE AFTERLIFE
We had a great response to the item on 'children in the afterlife' which we posted two weeks ago. One of our subscribers, author James Webster, reminded us of the information transmitted directly from the afterlife on
The Children's Sphere
(from Mons. Hugh Benson's
'Life in the World Unseen'
pp.105-110)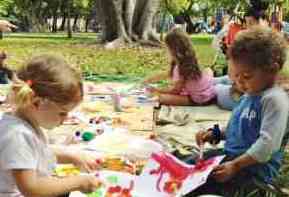 "There is a period of our earthly lives which we are accustomed to call 'the prime of life'. There is also a prime of life here in spirit, and it is towards that period that all souls either advance or return, according to the age at which their transition takes place. How long it will take rests entirely with themselves, since it is purely a matter of spiritual progression and development, though with the young this period is usually much shorter ..."
Download Life in the World Unseen.

SHOULD PEOPLE BE TOLD THAT THEY ARE DYING?
Matthew O'Reilly is a veteran emergency medical technician on Long Island, New York. In this talk, O'Reilly describes what happens when a gravely hurt patient asks him: "Am I going to die?" and talks about the 3 wishes expressed by the dying.


SCIENTISTS WHO INVESTIGATED PSYCHIC URI GELLER
I received an email WRONGFULLY

claiming that Uri Geller was caught cheating. Skeptics attack Uri Geller, because he has been enormously successful. He was investigated by some of the most brilliant scientists and ALL concluded Uri Geller is a genuine psychic. Some scientists who tested him: Professor Victor Weisskopf, physicist; Dr. Peter Fenwick; Dr Edgar D. Mitchell; Col. John Alexander; Professor Gerald Schroeder; Prof. David Bohm and Prof. John Hasted, professors of Physics; Dr. Wilbur Franklin (Physics Department, Kent State University - U.S.A.); Dr. Harold Puthoff and Dr. Russell Targ (Stanford Research Institute California; Prof. Dr. Hans Bender (Freiburg University, Germany)
. Read more...
DID URI GELLER MOVE A FOOTBALL IN A CRUCIAL MATCH?
BBC film claims to reveal footage of Uri Geller making the ball move to force Scotland to miss the penalty against England during Euro 96.
Is this how he does it?
TRANSFORMATIVE END OF LIFE EXPERIENCES RESEARCH FOUNDATION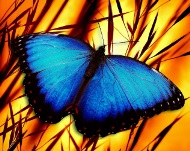 Psychologist, author and speaker, Elaine L. Finkelstein MA, PhD, splits her time between England, South Africa and the United States. She is the founder of
The Transformative End-of-Life Experiences Research Foundation
(TELERF) and completed a 450 page PhD. dissertation on
'The Continuity of Consciousness beyond Clinical Death.'
Elaine's work is psycho-spiritually based and she assists those who have experienced Exceptional Human Experiences, those who are experiencing death distress, and those dealing with fears and difficulties associated with the dying process.
See www.elainefinkelstein.com
DOES SEXUAL PREFERENCE MATTER IN THE AFTERLIFE? Question:
I am gay - am I going to have problems when I pass on? L.L.
Victor:
Sexual preference is totally irrelevant to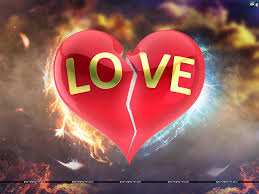 afterlife matters. What critically matters in the afterlife is whether we helped others who came our way, irrespective of race, gender or belief. Love is a positive force - and it will make absolutely no difference if you love another of the same gender. Listen as materialised
Quentin Crisp speaks about this
through medium David Thompson.
AN IMPORTANT MESSAGE OF HOPE
How do we explain all the recent terror attacks? Did somebody cancel The Shift in Consciousness? What can you do to counter the negativity in the world? Medium
Susanne Wilson
shares advice and a message of hope from The Unity, a council of higher level beings.
See Victor on Video
* Subscribe to Victor's Youtube Channel:
* What Happens When you Die
* Afterlife and Science
* Near Death Experiences- Evidence of the Afterlife?
* What You Must Know Before You Die
* David Thompson's Materialization
* Million Dollar Challenge
* The Afterlife on Trial
* A Lawyer on the Afterlife
* Suicide is not the answer
* Religion and the Afterlife
* Ghosts- Randi and closed minded skeptics when they die
* Zwinge Randi's Challenge Exposed ... Lawyer Explains
* Why Professor Richard Dawkins is Wrong
* God--the Evidence (Without Religion)
* Afterlife Without Religion
* Skeptics Demolished
* Afterlife Objections Demolished
* Ghosts- Randi and closed minded skeptics when they die
* Victor Zammit speaking at Speakers Corner
* Materialized Houdini speaks to Victor


A WONDERFUL REVIEW OF OUR BOOK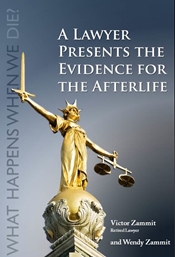 "The Zammits have by writing this booklet performed a great service for mankind. The question about survival after death is the first and most important question for which we should seek an answer as soon as possible. The answer is so important it will color the type of life that we live, and to what extent fear, greed, or love, and service to others will be a part of it. This concise compendium of evidence for the afterlife accomplishes much. Perhaps most amazingly it opens our eyes to how we have been brainwashed and misinformed, by both science and religion, and is a clarion call for all of us to take nothing for granted, to do our own research, and to make our own decisions about what we believe.
Adopting a set of dogmas uncritically, whether they be the religious or scientific kind may be "easier" but it is dangerous to our spiritual health.This book is the best one stop compilation of afterlife and paranormal evidence which can serve as a starting point for self study in our own particular areas of interest. Finally, it is unlikely that you can read this book and continue to believe what materialist scientists would like us to believe: that man is a biological machine, consciousness is located in and produced by the brain, and death is the end. If you have sincere doubts about whether "this is all there is" read this book. It will change your life for the better."
Robert C. Filice
INSPIRATIONAL MUSIC
The great Tony Bennett with Andrea Bocelli in a duet - two of the greatest vocalists in the world to-day, singing a most beautiful evocative highly melodious love song - with highly sensitive lyrics:
'STRANGER IN PARADISE'.
A STRANGER IN PARADISE

Take my hand I'm a stranger in paradise
All lost in a wonderland
A stranger in paradise
If I stand starry-eyed
That's a danger in paradise
For mortals who stand beside an angel like
I saw your face and I ascended
Out of the commonplace into the rare
Somewhere in space I hang suspended
Until I know there's a chance that you care
Won't you answer this fervent prayer
Of a stranger in paradise?
Don't send me in dark despair
From all that I hunger for
But open your angel's arms
To the stranger in paradise
And tell him that we need be
Our stranger no more

Whilst we encourage and we publish many papers and reports by afterlife researchers, we are not in a position to guarantee the accuracy of all claims. We accept the imputed claim that the afterlife and paranormal research done by the researchers is done in good faith. ALL WORK IS COPYRIGHT BY THE CONDITIONS SET AT THE GENEVA CONFERENCE ON COPYRIGHT.