January 8th 2016


Last week's report and all previous reports

LET'S MAKE 2016 OUR BEST YEAR YET!
COMMENTARY:

A New Year is always a wonderful time to plan our activities and set goals for the year. First we accept that the passing of time is something outside our control. We accept that and learn from the previous year to continue to spiritually evolve which is why we are on this planet earth. A resolution that may help to remind us about our purpose on planet earth is 'continuous refinement'. We used that resolution for years and it helped me a great deal to continue to do things that will be in our best interests - spiritually - and on any other level.
Continuous refinement can be applied to many different things: health, developing the mind and spirit, and also to human relationships improving how we socialize harmoniously with others. There would be many people who would agree that as long as we live here, if we continue to learn and be of service it ultimately will lead us to a most wonderful place on crossing over - much peace, light and lots of love!
DR. EDGAR MITCHELL ON CONSCIOUSNESS AND UFOs
Astronaut and founder of the Institute of Noetic Sciences celebrates how far we have come in expanding our view of the universe.
Full video of Edgar Mitchell's opening address
to the 2011 FIONS conference on UFOs and Consciousness produced by Alan Steinfeld.

DIRECTLY FROM THE AFTERLIFE
:
Do we have a body after death? In the early stages it seems so. From a highly credible afterlife

investigator:
"I have a body which is a duplicate of what I had on earth, the same hands, legs and feet and they move the same as yours do. This etheric body I had on earth interpenetrated the physical body. The etheric is the real body and an exact duplicate of our earth body. At death we just emerge from our flesh covering and continue our life in the etheric world, functioning by means of the etheric body just as we functioned on earth in the physical body. This etheric body is just as substantial to us now as the physical body was to us when we lived on earth. We have the same sensations. When we touch an object we can feel it, when we look at something we can see it. Though our bodies are not material, as you understand the word, yet they have form and feature and expression. We move from place to place as you do, but much more quickly than you can."
A spirit communicator through direct voice medium John Sloan - quoted in Arthur Findlay's
The Way of Life
.
BILL'S VERY MOVING NDE EXPERIENCE
In April 1969, while trying to rescue the crew of a downed helicopter in Vietnam, Bill Vandenbush was blown up by a bomb, taking the brunt of the blast in the face and down the right side of his body. It was at that time that he had an incredible near-death experience.

NEAR-DEATH EXPERIENCES LEAD TO INCREASED PSYCHIC ABILITITES It is amazing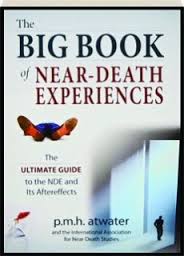 how many top mediums say that their abilities increased dramatically after a Near-death experience. Debbie Malone, a top Australian medium, has had several NDEs. Researcher PMH Atwater says 'experiencers who weren't psychic before become so after; those who were psychic before usually skyrocket afterward. Out-of-body experiences can continue, the light beings met in death can become a daily part of life routines, the future is often known before it occurs, extrasensory perception becomes normal and ordinary.' (The Big Book of Near-Death Experiences, p. 103).
HAZEL COURTNEY TALKS ABOUT THE EFFECTS OF HER NDE
MICHELLE WHITEDOVE - PROVEN BRILLIANT PSYCHIC/MEDIUM Michelle Whitedove won the American Psychic Challenge finding a buried stuntman in a 12 acre area within 29 minutes landing directly on top of the stuntman. I challenged all closed minded skeptics around the world to duplicate what Michelle did. Naturally enough, the closed minded materialists buried their heads in the sand!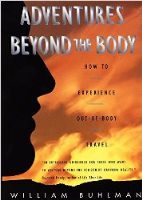 WILLIAM BUHLMAN'S OBE ACTION PLAN
William is the author of
Adventures Beyond the Body
, one of the most popular books on how to have an out-of-body experience. He conducts an in-depth six-day workshop titled, Out-of-Body Exploration Intensive at The Monroe Institute. T
his is his action plan for having an OBE.
You can access the essence of his course on
his 6CD set free with a trial of Audible
.



BRUCE MOEN ON HOW TO MAKE CONTACT WITH SOMEONE IN THE AFTERLIFE
Bruce Moen uses the example of an imagined visit with his grandfather to illustrate how to begin to contact people in the Afterlife and receive actual evidence. Bruce gives workshops all over the world. He encourages workshop participants to use the technique to to contact loved ones and to
help people in the afterlife.



DEATHBED VISIONS - THE EVIDENCE

Linda Jacobs' father was terminally ill in a Manchester hospital. His mother-in-law had died unexpectedly and the family decided to spare him the unhappy news. As the family gathered round his bedside for what they believed was his last night, he became increasingly alert. According to Linda, "He kept saying 'move out of that smoke'. He then began smiling and laughing as though he was meeting with people we could not see. He then turned and looked at my mother and said 'your Mum is here! What on earth is she doing here?' Moments later he died - with a smile on his face." Linda is adamant that her father did not know that his mother-in-law was dead. The whole family had agreed not to tell him. Read more about
end of life experiences.


'THE UNBEARABLE FEAR OF PSI: Scientific Suppression in the 21st Century' in 'The Journal of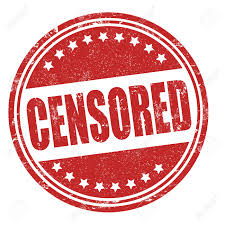 Scientific Exploration'. This paper by Etzel Cardena of Lund University, Sweden, describes the blatant attempts to suppress and censor parapsychology research and those who are doing it. Instances include raising false accusations, barring access to journals, suppressing papers and data, and ostracizing and persecuting scientists interested in the topic. Thanks to The Windbridge Institute for making the paper available as a pdf.

ABOUT THE AFTERLIFE (HEAVEN?) For those religionists who think that heaven is about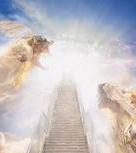 praying, religious rituals, angels playing the harp or about singing hymns - forget it. It is nothing like that. Directly from the afterlife: ''[your] Heaven sounds like a deathly boring place to be, and I for one would not be caught dead there. All the residents of these spirit realms have well developed senses of humor, just like you do, perhaps more so. Our humor is never sarcastic, though, or at the expense of someone else. There are many ironies to laugh over and much spirited interchange among us all."
(J Laddon, Beyond the Veil)
WOLF MESSING: THE TRUE STORY OF RUSSIA'S GREATEST PSYCHIC
Messing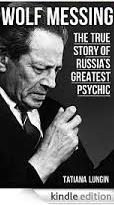 dazzled Josef Stalin, accurately predicted the end of World War II, and impressed audiences all over Russia with his clairvoyant powers. In 1937 Messing incurred Adolph Hitler's wrath by publicly predicting that Hitler would die if he "turned toward the East" i.e. to Russia. In explaining his secrets of clairvoyance, Messing said that others' thoughts became colorful images in his mind; he saw pictures rather than heard words.
A Fascinating book.




MEDITATION - WHY AND HOW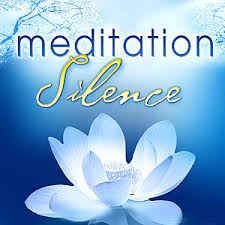 Meditation is the most recommended discipline for those who wish to experience other realities, as well as for those who wish to improve their health and reduce stress. There are many different methods by which one can meditate. Most are quite simple, but all require dedication and discipline. In this week's
Forever Family Foundation online radio program
you can learn about the various methods, results, and the reasons why so many continue this practice for their entire lives.
USA time
: Thursdays 8:00 PM Eastern/5:00 PM Pacific
listen via phone: 716-748-0150
Sydney time
: Fridays 12 noon
London time
: Fridays 1am.
All shows are archived & downloadable
for convenient listening.


BRILLIANT PHYSICAL AND MENTAL MEDIUMSHIP IN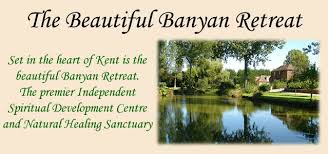 ENGLAND

If you would like to experience mediumship at its best over Easter 2016, consider making a trip to The Banyan Retreat Centre in Kent, England for their annual 'Whispers of the Soul' 4 day event. People come from all over the world to experience séances with physical mediums David Thompson and Scott Milligan and demonstrations of wonderful mental mediumship with Christine Morgan, Eileen Davies and Jan Dayton. There will be also be opportunities for you to experience private readings and spirit portraits.
Read more...



VOLUNTEERS WANTED TO WORK WITH THE IDIGITAL MEDIUM TEAM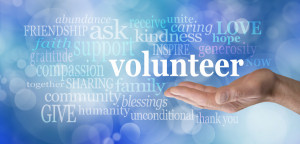 Would you like to help spread the word about life after death, paranormal, spirituality, ITC, mediumship, experiments, and other related areas? You can work online from anywhere in the world. Generally the volunteer time is 1-3 hours a week. Read more...
THE AFTERLIFE EXPLORERS CONFERENCE
MELBOURNE JANUARY 29-31st January 2016
is bringing together 26 afterlife researchers and teachers over 3 days to explore the survival of our consciousness beyond death.
View program.
Keynote speakers
PMH Atwater
and
Anthony Peake
will be joined by
24 other experts
. Topics include: paranormal investigations, near-death experiences (NDEs) and out-of-body experiences (OBEs), after-death communication and mediumship, past life regression therapy, life between lives, multidimensional realities and consciousness studies etc.
Read more...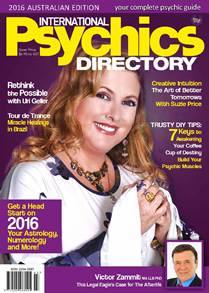 NOW AVAILABLE IN AUSTRALIAN NEWSAGENCIES

Tributes, Memories and Gratitude to Simon Turnbull
10/5/1950 to 06/11/2014
- a most impressive and charismatic personality who organized the psychics and medium organization in Australia
Read full contents
.... Buy Online...

See Victor on Video
* Subscribe to Victor's Youtube Channel:
* What Happens When you Die
* Afterlife and Science
* Near Death Experiences- Evidence of the Afterlife?
* What You Must Know Before You Die
* David Thompson's Materialization
* Million Dollar Challenge
* The Afterlife on Trial
* A Lawyer on the Afterlife
* Suicide is not the answer
* Religion and the Afterlife
* Ghosts- Randi and closed minded skeptics when they die
* Zwinge Randi's Challenge Exposed ... Lawyer Explains
* Why Professor Richard Dawkins is Wrong
* God--the Evidence (Without Religion)
* Afterlife Without Religion
* Skeptics Demolished
* Afterlife Objections Demolished
* Ghosts- Randi and closed minded skeptics when they die
* Victor Zammit speaking at Speakers Corner
* Materialized Houdini speaks to Victor





FEEDBACK: (Three only).
1. I love the newsletter each and every week. Thank you both so much for all the wonderful, informative and inspirational articles and videos. I look forward to this every week! Sheri Perl Migdol.

2. Oh you are both such a blessing to me, many thanks for all you have done and will continue to do in 2016, wishing you many blessings with love for the coming year. Jean.
3. I so look forward to Friday reports please don't ever stop they are fascinating reading and teaching me so much thank you and happy new year to you and wendy.
Shirley


SOMETHING INSPIRATIONAL: THE EXQUISTE VOICE OF EVA CASSIDY SINGING 'SOMEWHERE OVER THE RAINBOW'
The New York Times spoke of her "silken soprano voice with a wide and seemingly effortless range, unerring pitch and a gift for phrasing that at times was heart-stoppingly eloquent." Enjoy her gentle and unique version of this timeless song.


Video: how the shy girl with the exquisite voice was 'discovered' two years after her death.
Lyrics
Somewhere over the rainbow- way
up high
in the land
that I heard of once
Once in a lullaby
Somewhere over the rainbow- skies
are blue
and the dreams
that you dare to dream
really do come true
Someday I'll wish upon a star
and wake up
where the clouds are far behind me
Where troubles melt like lemon drops
away above the chimney tops
that's where you'll find me
(Instrumental)
Someday I'll wish upon a star
and wake up
where the clouds are far behind me
Where troubles melt like lemon drops
away above the chimney tops
that's where you'll find me
Somewhere over the rainbow
skies are blue
and the dreams...that you dare to dream
really do come true
If happy little bluebirds fly
above the rainbow, why
Oh, why can't I?


Whilst we encourage and we publish many papers and reports by afterlife researchers, we are not in a position to guarantee the accuracy of all claims. We accept the imputed claim that the afterlife and paranormal research done by the researchers is done in good faith. ALL WORK IS COPYRIGHT BY THE CONDITIONS SET AT THE GENEVA CONFERENCE ON COPYRIGHT.
---------------------------------------------------------------------------