January 1st 2016


Last week's report and all previous reports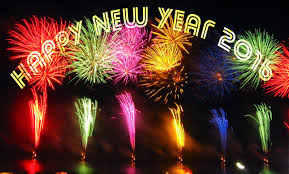 HAPPY NEW YEAR!



COMMENTARY:

THE PRICE OF PEACE IS ETERNAL SPIRITUALITY
We are entering a New Year where we all have to continue to make a contribution to help people from around the world to understand about the afterlife. Given the state of the world there is an urgency in this mission.
We do not have to be crusaders, we do not have to seek converts, we do not have to put pressure on anyone. That is not the way to spread the Light. Those who are ready to receive the message will be attracted to you. So whenever you can, try to spread the knowledge that the existence of the afterlife is now firmly established by the evidence that we talk about every week in our Friday Afterlife Reports.
Supporting each other:
By co-operating with each other, supporting each other and by honestly and sincerely going out of our way to promote each other's work, we will attain our objective. I submit there is an onus on those who claim to be spiritual to rise above any disagreements or pettiness. We need to set a good example, so that we can make a significant contribution to a world which is starved of spiritual truth.


Some questions we might ask ourselves
: what am I

doing to raise mainstream consciousness about the afterlife? What contribution am I making to help those who really need my help? Do I have the ability to support some of the many dedicated people who are working diligently to disseminate the light on a global level? Whatever you decide, whatever you do and whatever plan you decide to follow, if you are on the continuous spiritual path, absolutely, you are on the winning side - guaranteed. We wish you well for the New Year!!!
DR. BRUCE GREYSON TALKS ABOUT SCIENCE AND POST- MORTEM SURVIVAL
Dr. Bruce Greyson gives an overview of some of the scientific evidence for the afterlife and the work of the University of Virginia.


THE WINDBRIDGE INSTITUTE IN THE USA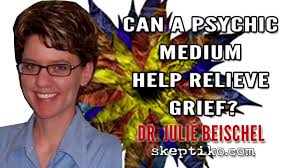 is unique in the world and is of vital importance in collecting scientific evidence to support the credibility of mediumship and afterlife knowledge. Have a look at their impressive list of books, academic papers and conference presentations.
http://www.windbridge.org/publications/
If you value this kind of research please consider signing up for a
small monthly donation
to support their work and consider leaving a bequest in your will. If we who are passionate about afterlife evidence don't support our own who will?


PHYSICIST THOMAS CAMPBELL'S OBE EXPERIMENT
Physicist and consciousness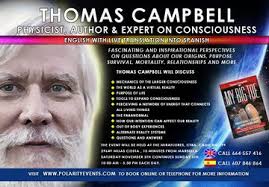 researcher Dr Tom Campbell (pic. left) is the author of

My Big Theory of Everything
. During the early days of out- of- body research he and another researcher agreed to both go out-of-body and meet each other a few hundred feet above the roof of Bob Monroe's lab. Bob Monroe would speak to them individually or simultaneously through headphones while recording verbal descriptions of their experiences and conversations. Tom and Dennis could not hear each other's dialogue or responses.
Two different tapes, each recorded from a sound-proof unit provided a consistent record of shared observations and communications. The objective results made it clear that their experience in the out-of-body state was shared and thus external and independent of either of them. Tom recalls muttering "This is real!" over and over again for several days. Listen to this interview as he recounts the story.





TRANCE MEDIUMSHIP - THE NEGLECTED ASPECT OF SPIRITUALISM?
Thanks to Warren James, a trance medium from Coventry, UK for drawing our attention again to the work of trance medium
Robert Goodwin and his guide White Feather
. Warren writes: "I believe the movement of "Spiritualism" is in a poorer state for the lack of support of such mediums as Robert and his guide White Feather. Long before the hype for clairvoyant messages the trance medium was THE messenger, giving address, philosophy and evidential communication almost always in a trance state... Now the movement seems to disregard this and focus almost permanently on survival evidence and misses the teaching, the insight offered."
EXCITING DEVELOPMENTS IN ITC RESEARCH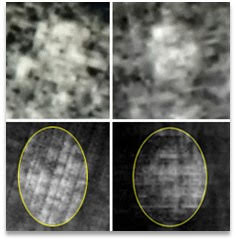 You can take a sound and run it through a live spectrograph, a software program that creates graphical representation of all the elements of the sound-
see examples
.
Keith Clark, from Florida USA, has been working in ITC for more than ten years. In 2007 he discovered that our friends in spirit can form their faces in these graphs by manipulating aspects of the sound (see pictures above). Keith and his team run a radio set to a certain frequency with no broadcast station on it. Then they filter it live with computer software. When this is done, spirit can be heard talking. Sometimes they record their answers to questions. It is a developing form of mediumship. Then they stream the pictures and audio, all coming from the same radio, live. The researchers at IDigital Medium are inviting interested people to visit their page, join in their efforts and try it out for themselves.
Read more...
Questions? Email: info@idigitalmedium.com
HIGHLY INTERESTING PERSONAL AFTERLIFE EVIDENCE OF DR. ELISABETH KUBLER-ROSS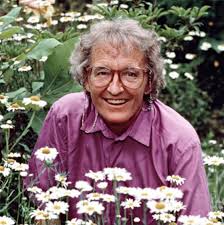 She wrote,"I am totally convinced of life after death because I have seen about one thousand of my patients die. Some have been clinically dead and have revived to describe what they saw; others have described their first glimpse of the next life. Even little children of two, three, and four years old report things similar things to those that adults experience. I believe that everyone who dies experiences these things: they are met by loved ones; they become physically whole again, for example, an amputated leg will be restored; they float out of their bodies; they feel a sense of great peace and beauty. And many who have been declared dead and have been revived did not want to come back ..."


THE 'LIFE REVIEW' On crossing over we will go through what is called the 'life review'. We see for ourselves what we did when on earth from birth to physical death. This is like an 'awakening' experience - very powerful. As one would expect, those who were unselfish, lived a good spiritually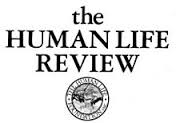 productive life, will feel happy with their efforts. Others will realize that they literally missed the point of life. We are informed there are many from Western society who are shocked by their own blindness during life to their greater goals.



DR. KENNETH RING DESCRIBES A DRAMATIC LIFE REVIEW




WHAT HAPPENS WHEN WE DIE?
Ruth Montgomery claimed that she channeled a great deal of information from the other side, specifically from her deceased friend, the famous Spiritualist and medium, Arthur Ford. From beyond the grave, Montgomery received startling answers to questions about life after death, such as: What happens after death? Where do we go? What is it like over there?

Ruth Montgomery documented these revelations in
a series of books
: A World Beyond, The World to Come, The World Before, A Search for the Truth, Born to Heal, Here and Hereafter, Threshold to Tomorrow, Companions Along the Way, Herald of the New Age, and Strangers Among Us. In
the following excerpt
from her book, A World Beyond she talks about what happens in the afterlife to:
* an unspiritual person
* a drug addict
* a murderer
* a baby
* a fundamentalist preacher
* a church lady


PSYCHIC DETECTIVES: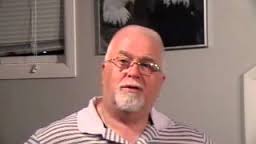 Police: Ithica Police Department
Case: 'The Girl Who Wasn't There' – 8 year old Jessica Urso disappears from family outing.
Psychic: gifted forensic medium Philip Jordan
Some of the psychic's evidence, "… she is dead … in the water – in the marina, not the lake. I see a

cross … numbers come to me … number 17. The missing girl had a head trauma …" Police later confirmed the girl was found near a symbol of a cross (a boat's mast) near a timber post with large number 17. Also confirmed is that the girl drowned and autopsy confirmed the girl had a head trauma which caused her to lose consciousness and to drown.
Police Comments:
Police Captain Mark Dresser on psychic Phil Jordan, "Phil is a tool for the police to utilize and the information he provides is very important to law enforcement … He made a believer out of me."!
Police Officer Thomas L Yetzer, "The quicker you get Phil Jordan to the case the quicker you get to the person."
Source: PSYCHIC DETECTIVES True TV.

HOW TO HAVE A GOOD READING WITH A MEDIUM
If you want to have a good reading with a medium you should be completely open-minded; being skeptical makes it much harder for the medium. You need to relax for at least 15-20 minutes before the reading starts and send out your thoughts to your loved one. Daily meditation in the days beforehand can help. Medium Carole Lynne (interviewed below) has written a book
How to Get a Good Reading from a Medium.




RELIGION: QUESTION ABOUT BAPTISM
Pagan Emperor Constantine who converted to

Christianity in 325 AD wanted to postpone being baptized until immediately before he died. Historians tell us that Constantine had killed his wife and beheaded his own 12 year old son. He was told by the Christian priests of his day that if he was baptized immediately before death he would be freed from all sins and go straight to heaven.
But giants of spirituality from the afterlife including Mons Hugh Benson and Silver Birch tell us that what the priests told Constantine was fundamentally wrong because no one on earth has the power to change the law of cause and effect:
"The law is perfect in its operation. Effect always

follows cause with mathematical precision. No individual has the power to alter by one hairbreadth the sequence of cause and effect. That which is reaped must be that which is sown, and the soul of every individual registers indelibly ALL the results of earthly life. He who has sinned against the law bears on his own soul the results of his earthly action, and there will be no progress until reparation has been made for every sinful deed." (S Birch The Spirits Speaks, 1988 ed. p99).



SKEPTICS AND MATERIALISTS Perhaps

in this New Year 2016 some intelligent skeptic will concede that the afterlife evidence presented in our book A Lawyer Presents the Evidence for the Afterlife just cannot be disproved. Not likely? The personal experience is most powerful! Let us all hope these extreme skeptics will have their own paranormal experiences - and then come out in the open and tell everyone about their discovery that the afterlife really exists. It has happened many times before. The editor of SKEPTIC magazine Dr. Michael Shermer conceded in American Scientific Sept16th 2014 that his skepticism was profoundly shaken. See what happens!




WHAT CAN YOU DO IN YOUR COMMUNITY ABOUT FOOD WASTE?
Many of us are shocked to learn that half of the world's food Is thrown away.
Read more about this issue...



See Victor on Video
* Subscribe to Victor's Youtube Channel:
* What Happens When you Die
* Afterlife and Science
* Near Death Experiences- Evidence of the Afterlife?
* What You Must Know Before You Die
* David Thompson's Materialization
* Million Dollar Challenge
* The Afterlife on Trial
* A Lawyer on the Afterlife
* Suicide is not the answer
* Religion and the Afterlife
* Ghosts- Randi and closed minded skeptics when they die
* Zwinge Randi's Challenge Exposed ... Lawyer Explains
* Why Professor Richard Dawkins is Wrong
* God--the Evidence (Without Religion)
* Afterlife Without Religion
* Skeptics Demolished
* Afterlife Objections Demolished
* Ghosts- Randi and closed minded skeptics when they die
* Victor Zammit speaking at Speakers Corner
* Materialized Houdini speaks to Victor





FEEDBACK: (Three only).

1)"I'm sharing this with my fiancée's permission, an atheist who never heard of Victor, his research and never researched anything related to the afterlife. Her father died unexpectedly on the 18th of November this year. This morning she woke up crying and recalled this: 'This night my father appeared to me. He hugged me and I hugged him tightly. He was so at peace, surrounded by the sun. It was a feeling of 'this is home' or 'this is where we belong'. He told me he's going away to join his mother, he's all OK and he wanted to say goodbye and give me closure.'
Ending with a quote, 'I know this was real, I talked to my dad, he's safe and there's an amazing place that can't be described'. From a complete atheist to a convinced afterlife believer overnight." Joe

2) Thank you Victor for your efforts in bringing The Afterlife Report to so many each week. Your work is invaluable. I was particularly interested in the Rupert Sheldrake item as I have recently received similar information myself which I am featuring in a new book. Keep up the good work. Robert Goodwin.
3) The reports always bring me hope and light. I can never thank you and Wendy enough for the work you're doing to bring out information and light. Maria.
__________________________________________________
SPECIAL MESSAGE FOR BENJAMIN GILL:
Please tell your brother that I have enjoyed corresponding with you and send you both every good wish for the New Year.

___________________________________



INSPIRATIONAL MUSIC FOR THE NEW YEAR: ANDRE RIEU'S great interpretation of 'YOU'LL NEVER WALK ALONE'
Worth listening to with your heart! A great affirmation for the New Year. The visual, the beautiful voices, and the very beautiful inspiring melody.

Whilst we encourage and we publish many papers and reports by afterlife researchers, we are not in a position to guarantee the accuracy of all claims. We accept the imputed claim that the afterlife and paranormal research done by the researchers is done in good faith. ALL WORK IS COPYRIGHT BY THE CONDITIONS SET AT THE GENEVA CONFERENCE ON COPYRIGHT.