Last week's report and all previous reports

December 9th 2016
COMMENTARY: UNCONDITIONAL LOVE

Those who master unconditional love and unconditional selfless service will automatically go to a good place in the Realm of the Light. As I stated in the past, when one reaches the high spiritual stage of having learned the toughest three spiritual lessons of unconditional love, unconditional forgiveness (of self and others) and unconditional selfless service, there would be no need to return to earth life for further spiritual lessons.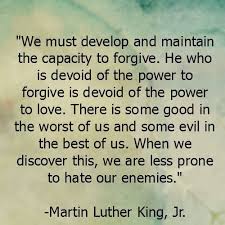 American Martin Luther King Jr., who preached 'agapi' the highest form of love to all, was asked "But do you love that hooded Wizard of the Ku Klux Klan?" His reply was that he could love them, as God loves them, which is a different thing from liking them. (See his sermon on
loving your enemies
).
Guaranteed, if you raise your consciousness you will find it reflected in your future environment.
SUPPORT FOR VETERAN NEAR-DEATH EXPERIENCERS
Important panel discussion at IANDS conference about the needs of veterans who have had NDEs and other spiritually transformative experiences that they are unable to talk about. Diane Corcoran, currently President of IANDS Board and a retired Army Colonel, conceived the idea of a video to train veterans and their care providers about NDEs and their aftereffects.
SIR FRANCIS BACON - world famous

scientist
"Facts often appear incredible only because we are ill informed and cease to appear marvelous when our knowledge is extended."

TELEPATHY SHOWS HOW WE ARE ALL CONNECTED AT THE DEEPEST LEVEL
Experiments have shown that telepathy exists with a case against chance of millions to one. Dr. Dean Radin compiled
a selected list of peer-reviewed journal articles
about psi (psychic) phenomena, most published in the 21st century. A comprehensive list of important articles and books would run into the thousands.



A SCIENTIST DISCOVERS DEATHBED VISIONS
Deathbed visions were rarely

mentioned in the scientific literature until the late 1920s, when they were studied by Sir William Barrett, a Professor of Physics at the Royal College of Science, in Dublin. His book, published in 1926, was called "Deathbed Visions". In it he noted that:
• many times, at the moment of death, people would see a friend or relative at their bedside who, they thought, was still living.
• in all cases, when it was checked out, the person they saw had already died.
• dying children often expressed surprise that the angels they saw waiting for them didn't have wings.
Read more...
HOSPICE NURSES SHARE THEIR STORIES
QUESTION: WHERE IS THE AFTERLIFE?

"The afterlife is the invisible and inaudible side of the world in which you live. You are as much now in the world of spirit as ever you will be... You are in the spirit world now. You cannot register it unless you have developed the gifts of the spirit so that you can tune in to all its vibrations and frequencies, or whatever word you care to use. It is not another world. It is an integral part of the universe of which earth is but one aspect." (
Light from Silver Birch
).


A REMARKABLE WORKER FOR THE SPIRIT WORLD
We were sad to hear of the passing of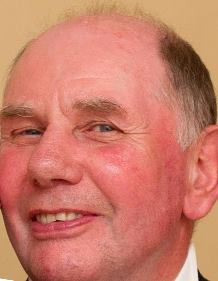 Eddy Grenyer, a wonderful English medium, spiritual healer and worker for Spiritualism for more than 45 years. For many years he was president of a Spiritualist Church in Cheshire and often travelled hundreds of miles across the UK to hold Spiritualist services two to three times a week. He also conducted several circles and groups for developing mediums and healers.
Over the years Eddy worked alongside some of the greatest mediums and was involved in several research projects alongside his good friend, Alan Crossley, whose funeral he conducted. In 2011 he wrote a wonderful report for us describing his amazing experience with materialisation medium, Rita Goold, which included: seeing
Raymond Lodge
materialise; waltzing around the room with the materialised mother of Rita Goold, and witnessing materialised
Helen Duncan
talking with her biographer, Alan Crossley.
Read his report.

CELEBRITIES WHO ACCEPTED THE PARANORMAL: JOHNNY CASH
In December of 1988, after
having emergency double coronary by-pass surgery, Cash developed pneumonia and his life suddenly hung in the balance. During that time, he reportedly caught a glimpse of heaven during an NDE. He described traveling toward a "peaceful light" and became very angry at having to return.
His Near Death Experience (NDE) totally convinced him of the reality of heaven: "I just don't have any fear of death ... I'm very much at peace with myself and with God ... And when he sees fit to take me from this world, I'll be reunited with some good people I haven't seen for a while ..." Cash says his NDE was something that completely changed his life; he became more spiritual and he produced more gospel albums.
LIFE AFTER DEATH: DIMENSIONS AND PREPARATION WITH JURGEN ZIEWE
Host Evita Ochel
talks with out-of-body explorer
Jurgen Ziewe,
who has spent hundreds of hours exploring different realms of consciousness with full sensory awareness.
1. 2.23 the dimensions of consciousness after death.
2. 12.20 Death is not eternal rest.
3. 17.54 Why we do need to prepare
4. 24.14 How much of our identity, we get to keep
5. 30.44 Suicide
6. 41.28 How to balance our "karma"
7. 49.34 Exploring reincarnation
8. 57.26 How to deal with fear and insecurity
9. 1.04.45 Jurgen's websites and contact.
DIRECTLY FROM THE AFTERLIFE: HUGE, UNNECESSARY FEAR ON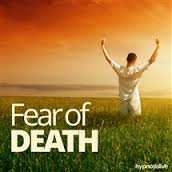 CROSSING OVER
"I speak from first hand experience when I tell you of the extreme terror that consumes so many poor souls when their moment of transition has come. Instead of the winter of their earthy lives passing gently into the glorious fresh, fragrant spring of their new life in these lands (afterlife), they arrive here with that terror full upon them.
Such beliefs are relics of pure paganism, but the wicked fiction has been kept up and disseminated by the Churches of earth as a measure of inspiring fear into the hearts of their 'faithful'. As a former priest of the church, I regret, deeply and earnestly, that I ever gave tongue to such misguided teaching. And there are hosts of others like me." Former high ranking Catholic priest, Mons Hugh Benson.

THE DECEMBER ISSUE OF THE GROUND OF FAITH IS NOW ONLINE
Our good friend,

Reverend Michael Cocks, from Christchurch New Zealand, produces an excellent online journal which is "challenging people of all faiths to recognise every gift of the Spirit."
Read more...



SPIRITUAL LIGHT: Universal Teachings from the Highest Spirit Realms
by Michael
Flagg and John Finnemore. Modern contact with the Spirit World through Spiritualism and Spiritism has always had two aims. The first is to prove that we all survive death. The second is to uplift mankind with teachings from higher spirits about the rules of the game of life. Anyone who is familiar with the higher levels of mediumship will immediately recognize that this work is coming from the highest vibration.
Buy from Amazon.com
Buy postage included
from The Book Depository.
HOW TO SQUEEZE MEDITATION INTO YOUR BUSY SCHEDULE

You want to start a meditation practice … but …
You have to be at the office early.
Your kids need to get to day-care.
You need to make breakfast—and dinner.
You are always running late.
You like to work out in the morning
.

These excuses are all valid because you have a busy life. You probably have a suitcase full of other excuses that are also valid. But guess what? You still have time to meditate.
Read more...

See Victor on Video

* Subscribe to Victor's Youtube Channel:
* What Happens When you Die
* Afterlife and Science
* Near Death Experiences- Evidence of the Afterlife?
* What You Must Know Before You Die
* David Thompson's Materialization
* Million Dollar Challenge
* The Afterlife on Trial
* A Lawyer on the Afterlife
* Suicide is not the answer
* Religion and the Afterlife
* Ghosts- Randi and closed minded skeptics when they die
* Zwinge Randi's Challenge Exposed ... Lawyer Explains
* Why Professor Richard Dawkins is Wrong
* God--the Evidence (Without Religion)
* Afterlife Without Religion
* Skeptics Demolished
* Afterlife Objections Demolished
* Ghosts- Randi and closed minded skeptics when they die I still look forward to these every week, all these years later
* Victor Zammit speaking at Speakers Corner
* Materialized Houdini speaks to Victor




FEEDBACK: (Three only).
1) I still look forward to these every week, all these years later! Matthew.
2) I read a few of your posts last night to a colleague and I said how inspiring your page is. Karen.
3. Thank you again for your information every Friday if it wasn't for your site and the little bit of hope you have given me I don't know where I'd be now. Daniel





MUSIC - FOOD FOR THE SOUL Four music legends sing this most wonderful song about friends who support each other in good times and bad times: Dionne Warwick, Gladys Knight, Stevie Wonder and Elton John.



Whilst we encourage and we publish many papers and reports by afterlife researchers, we are not in a position to guarantee the accuracy of all claims. We accept the imputed claim that the afterlife and paranormal research done by the researchers is done in good faith. ALL WORK IS COPYRIGHT BY THE CONDITIONS SET AT THE GENEVA CONFERENCE ON COPYRIGHT.