Last week's report and all previous reports

December 30th 2016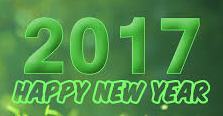 HAPPY NEW YEAR TO ALL OUR SUBSCRIBERS! May the coming year be your best and greatest ever!


COMMENTARY: 'I COULD HAVE DONE SO MUCH BETTER'
We have to remember that the level of vibrations (the spiritual level) of our duplicate spirit etheric body on crossing over will

determine what we experience in the afterlife dimension. Critical confirmed information transmitted from the afterlife states that there are many people who find themselves saying that they could have done so much better, just by rearranging their priorities while alive.
Our vibrations are increased and decreased by what we
do,
by our
actions
- NOT by what we
believe
. Those who are UNSELFISH, who help others whenever they can and keep an open mind, will be guaranteed to find themselves in a really good environment on crossing over. But those who are selfish - even if they do not harm others - may find themselves in an unpleasant environment. Selfishness and cruelty are two things that dramatically lower our vibrations. That is one very important "loophole" I was able to get confirmed!
A NEW YEAR MESSAGE FROM SILVER BIRCH
"Those who are privileged to have a knowledge of spiritual realities should never allow any kind of degree of pessimism to effect a lodgment within their beings. The power of the spirit is greater than any force that humans can command. Man can delay; man can hinder; man can impede. But he cannot prevent the descent of the mighty power of the spirit to fulfil its ordained plan.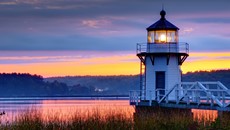 We have established bridgeheads in as many lands as we can, and they are there to stay. These include lighthouses of the spirit that constantly revolve, shedding a beam for those who have lost their way. They will come to you and to others because you are privileged to be channels for the greatest power in the universe."
(From
Light from Silver Birch
p.105)

DR. ANABELA CARDOSO TALKS WITH DR. DAVID FONTANA ABOUT INSTRUMENTAL TRANS-COMMUNICATION: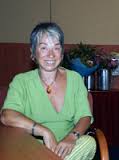 Dr. Anabela Cardoso is a
highly qualified parapsychologist
and, since 1997, a leading investigator of electronic communication with the afterlife. Professor David Fontana, then President of the Society for Psychical Research, confirmed that her contacts were definitely paranormal. In this article she explains to Dr Fontana how she started recording on a tape recorder, leaving spaces for spirit replies, and then started hearing replies coming direct from her radio speakers.
Read more...


HOW TO RECORD YOUR OWN ITC COMMUNICATIONS
The January/February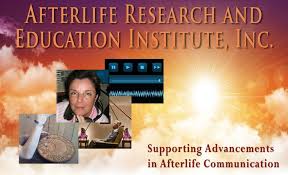 edition of the
Afterlife Research and Education Institute
Newsletter has now been sent out to members (gmail users check your promotions Folder). If you are not yet a member you can
join here
.
One of the many fascinating items is an update on the progress of our dedicated research team working to develop clear ITC with the English-speaking North American Station. Rob Blackburn and Craig Hogan Ph.D. have finished a set of videos explaining, in easy-to-follow steps, how anyone can record voices of loved ones and ITC station helpers speaking from other realms.
Read more..


RICHARD MARTINI ON NEAR-LIFE EXPERIENCES
Interesting stories about interacting with the other side and how realizing that we don't die can help us navigate our lifetime.




NOTHING COMES BY CHANCE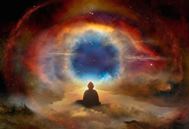 "You are not a product of chance. Chance holds no place in an ordered universe where cause and effect follow one another with unalterable sequence ... there are no chances, no accidents, no coincidences, no miracles ... All is due to the variation of natural law; the law of cause and effect. The universe is not discordant. It is one harmony on a grand scale." (from
The Universe of Silver Birch
).

HOW OUT OF BODY EXPERIENCES CAN TRANSFORM THE WORLD
Motivated by her own personal experiences and her research of thousands of individuals who experienced similar phenomena, Nanci Trivellato, MSc in psychology and consciousness researcher, discusses the possible positive effects of OBEs for personal development and the ripple effects for society.



UNCONDITIONAL FORGIVENESS? In the past I mentioned the importance of unconditional forgiveness. But if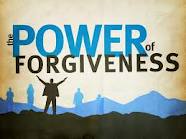 someone keeps inflicting cruelty onto you, naturally enough, you will find it extremely difficult to forgive that person or persons. You owe it to yourself to take action to stop someone being cruel to you; otherwise you are in fact reinforcing him/her to continue to do evil, to transgress spiritual law. In my opinion, you can attempt to have compassion for a wrong-doer but you can only unconditionally forgive someone if he-she honestly and sincerely is sorry for the cruelty done to you and the cruelty has stopped.



WHAT DO YOU ACTUALLY DO WHEN YOU FORGIVE?
QUESTION: MEDIUMS & PSYCHICS - are they more spiritual than us?
"Victor, I have been dealing with some mediums and psychics and have found that some of them are unpleasant to deal with. Tell me, are mediums and psychics more spiritually advanced than the average person?"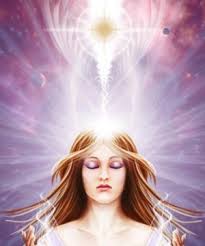 Victor:
The sharp short answer is definitely NO. You do not have to be a medium or a psychic to be spiritually advanced. In fact we have come across some who were not as spiritual, when under pressure, as the good average spiritual person. But we have also come across mediums and psychics who are very spiritual and are doing magnificent work in comforting the grieving and teaching about the existence of the afterlife.
JOHN EDWARD EVIDENTIAL READING 2016
Like all of us, a little older, a little greyer but still at the top of the game as an evidential medium spreading knowledge about the afterlife to millions.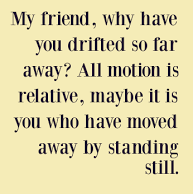 ALL MOTION IS RELATIVE AND SKEPTICS BEING LEFT BEHIND Refusing to do any research about the afterlife is, in fact, like going backward in relation to those of us on the journey of discovery. Why? This is because, as we continue to investigate, experience and extend our afterlife knowledge, we are in fact moving forward. But those who are not learning anything seem to us to be going backward.



SUPPORT NDE RESEARCH One of the best

sources of information on Near-Death Experiences is Kevin Williams' Near-Death.com. You can read/listen to the interview with Kevin Williams about his discoveries and his website on Skeptico. To help fund his site, he has created a special web page where for a donation of $5 you can download:
* 1,300+ e-books (PDFs) including editions and articles of the Journal of Near-Death Studies (1981-2009)
* free NDE books such as "Nothing Better Than Death" (PDF)
* books from Amazon Kindle Unlimited (in AZW format) and
* scholarly NDE papers and articles.
Make this your ultimate NDE library, completely categorized and updated regularly, and help support his website at the same time. Read more..




CHERYL DEINES SHARES HER HOSPICE EXPERIENCES and explains how she went from fearing death to knowing that the afterlife exists.







THE GREATEST PARANORMAL CYNIC CONFESSES THAT HE WAS WRONG!

Before investigating the great American medium, Mrs Piper, (left) Dr. Richard Hodgson (below, left) had been an extreme skeptic. But that came to an end after he worked with her. His investigation of her motivated him to write a 300 page report in which he confirmed the existence of the afterlife saying, among other things, "... I cannot profess to have any doubt but that the chief 'communicators' to

whom I have referred in the foregoing pages, are veritably the personalities that they claim to be, that they have survived the change we call death, and that they have directly communicated with us whom we call living, through Mrs Piper's entranced organism (SPR Proceedings Vol. 13, 1989, H. 10).



'SELFISHNESS' IDENTIFIED AS THE ROOT OF ALL OTHER EVIL
The Spirits Book
, compiled by Alan Kardec, teaches that selfishness is the cause of all suffering in the world.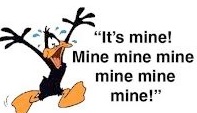 "Study all the vices, and you will see that selfishness is at the bottom of them all. Combat them as you will, you will never succeed in extirpating them until attacking the evil in its root, you have destroyed the selfishness which is their cause ...Selfishness is incompatible with justice, love and charity."

PREVIEW OF 'RIVER OF LIFE' A VIRTUAL REALITY MEDITATION
Jurgen Ziewe
has been creating Virtual Reality visual representations of his inner experiences of deep meditation and out of body experiences. People will watch them on a
virtual reality headset
to have the experience of actually being in this world. This one is of a visual journey along a river to the soundtrack of the ancient
Gayatri Mantra
."It starts off with death (of the personalized identity)... and leads us to lighter and brighter territories which increasingly uplifts our spirit until we are reunited with our very source." [click on the symbol to the right of HD to show in full screen mode].
See Victor on Video
*
Subscribe to Victor's Youtube Channel
:

* What Happens When you Die
*
Afterlife and Science

*
Near Death Experiences- Evidence of the Afterlife?
*
What You Must Know Before You Die
* David Thompson's Materialization
* Million Dollar Challenge
*
The Afterlife on Trial

* A Lawyer on the Afterlife

* Suicide is not the answer
* Religion and the Afterlife
* Ghosts- Randi and closed minded skeptics when they die

* Zwinge Randi's Challenge Exposed ... Lawyer Explains
* Why Professor Richard Dawkins is Wrong

*
God--the Evidence (Without Religion)
* Afterlife Without Religion
* Skeptics Demolished

*
Afterlife Objections Demolished
* Ghosts- Randi and closed minded skeptics when they die

*
Victor Zammit speaking at Speakers Corner
* Materialized Houdini speaks to Victor

FEEDBACK
A huge thank you to our wonderful subscribers who sent us Christmas and New Year wishes. You are very much appreciated.
1. Dear Victor and Wendy, Thank you so much for the weekly reports. What you are doing is truly amazing. Wishing you all the very best, have the best xmas and new year ever, Love and light, Ed
2. This is so needed at this time Victor. Thank you. Many blessings of love and light this holiday season. Linda
3, Thanks Victor, for all the information and insight ... Yes, indeed Spirit communication, via Electronics means will be commonplace in the near future ... We need to develop sensitive enough equipment to tune in the proper channels ... Mohammed.
4. Thank you so much Victor and Wendy., Today is my late father's birthday and it is so comforting to read the wonderful research on the afterlife that you both provide. Adele.



INSPIRED UNIVERSAL MUSIC - FOOD FOR THE SOUL The brilliant music from The Phantom of the Opera; watch this magnificent performance of 'Wishing You Were Somehow Here Again' by Sierra Boggess as Christine, followed by herself and Ramin Karimloo in a powerful rendition of the 'Phantom of the Opera' title song. Visually it is memorable and absolutely stunning! You can briefly see Sir Andrew Lloyd-Webber in the audience between the two songs - I am sure he approved of this performance. Play it on full screen!



Whilst we encourage and we publish many papers and reports by afterlife researchers, we are not in a position to guarantee the accuracy of all claims. We accept the imputed claim that the afterlife and paranormal research done by the researchers is done in good faith. ALL WORK IS COPYRIGHT BY THE CONDITIONS SET AT THE GENEVA CONFERENCE ON COPYRIGHT.