August 5th 2016


Last week's report and all previous reports
COMMENTARY: CRITICAL NEED TO MAKE

'SPIRITUALITY' MAINSTREAM
Current violent circumstances, especially by radical and revolutionary extremist religionists, raise the very important issue of people killing innocent people because of differences in religion. Most of us experience 'religion' as a set of beliefs, rituals, rules for behaviour and cultural traditions. But as humanity evolves, more and more people are seeing that the essence of
true
religion is 'spirituality': being positive in every way - unconditionally loving, unconditionally forgiving and unconditionally doing selfless service.
We know that throughout history there have been many who abused religion and have used it to justify horrendous cruelty. Even today there are some who try to use religion to justify terrorism and murder. People need to know that on crossing over it is how 'spiritual', NOT how 'religious' we have been, that matters. The message that has emerged from the study of near-death experiences is "It is love, not religious doctrines, that creates spiritual growth."
Read more...

OUR WORLD AT A TURNING POINT
Mark Macy writes of his experiences with the team receiving wonderful
ITC communications
in the 1990s: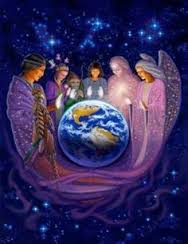 "As years passed, Technician and his six ethereal friends, along with a team of more than 1,000 spirit beings who had once lived on Earth, shared vast and astonishing information with INIT members through computers, telephones, radios, and other technical media. The ethereal beings said they had accompanied our world for many thousands of years and had come close six times when the Earth had reached a crossroads leading either to a dark age or to a period of enlightenment. This, they said, was the seventh time, and they wished to establish a lasting bridge between Earth and their formless realm of wise, loving consciousness. ITC research would be the means by which to establish that bridge."
Mark Macy,
ITC History and Future
.

NDE BEAUTIFULLY EXPLAINED Lani Leary, Ph.D., author of No One Has To Die Alone: Preparing for a Meaningful Death, describes the Near Death Experience that completely changed her life. Dr. Leary is very articulate and gives a wonderful presentation.




"TO DIE IS NOT TRAGIC. TO LIVE IN YOUR WORLD IS TRAGIC.
To see the garden of the Great Spirit-Power choked with the weeds of selfishness and greed and avarice, that is tragedy. To die is to enjoy freedom of the spirit, which has been imprisoned behind the bars of the material body. Is it tragic to be released from suffering, for the soul to come into its own? Is it tragic to see wonders of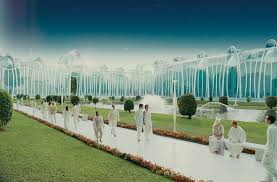 color, to hear music that does not belong to material expression? Do you call it tragic to express yourself in a body that has no pain, to be able to roam all over the world of matter in a flash and to taste the beauties of the spirit life too? There is not in your world one artist who could capture with his paints some of the glories of my world. There is not one musician who could record some of the glories of the music sphere with your notes. There is not one writer who could describe in physical words the beauty of parts of this world. What a pleasant surprise you will all have one day, when you become conscious of our world." '
Life in the Beyond'
(
Teachings of Silver Birch
).

THE GREATEST MEDIUM THE WORLD HAS SEEN?
Have you ever heard of a medium being voted as the most famous and revered person in a country? Chico Xavier (1910-2002) was. Michael Tymn writes: "Xavier, who dropped out of school at age 13, produced, by means of automatic writing, 458 books with sales in excess of 50 million. All of the royalties were donated to over 4,000 hospitals, retirement homes, soup kitchens, etc. as Xavier lived on a very modest income from his government job and pension. In 2000, a newspaper in the Brazilian state of Minas Gerias asked its readers to vote for "person of the century." With more than 700,000 readers responding, Xavier won the vote over an aviation pioneer, a former president of the country, and the legendary soccer player, Pelé. More than 120,000 people lined up in a queue over two miles long to file past Xavier's coffin and 30,000 joined in the funeral procession. The state governor declared three days of mourning."
CELEBRITIES WHO ACCEPTED THE PARANORMAL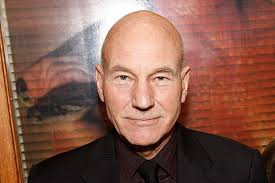 Patrick Stewart, famous for his role as the capable Captain Jean- Luc Picard, in
Star Trek the Next Generation
, says that he saw a ghost in what is said to be one of Britain's most haunted theatres. He saw the apparition while performing recently in
Waiting for Godot
with Sir Ian McKellen. Stage hands believe he saw the ghost of John Baldwin Buckstone, who was actor-manager of the Theatre Royal Haymarket in the mid 19th century and a friend of Charles Dickens. When coming offstage for the interval, Stewart told his co-star that he saw a man standing in the wings wearing what looked like a beige coat and twill trousers. The episode was related in a documentary about the Theatre Royal Haymarket, produced by television channel Sky Arts.

DAVID KESSLER TALKS ABOUT DEATHBED VISIONS ON CNN
David Kessler is one of the most well-known lecturers on death and grieving today, reaching hundreds of thousands of people through his books.

THE ARTHUR FINDLAY COLLEGE
World's number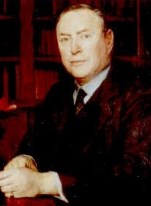 one centre for mediumship training, Stansted Hall, was built in 1871. It was the home of J. Arthur Findlay, MBE, JP, who was introduced to afterlife evidence by a wonderful direct voice medium, John Campbell Sloan. After Findlay's death in 1964, Stansted Hall was left to The
Spiritualists National Union
(SNU) as a College for the advancement of Psychic Science. Courses, lectures and demonstrations are all offered by leading tutors, together with the additional features of a library, museum, lake, magnificent grounds, recreational facilities and full board accommodation.
Read more ...
TIME OF DEATH QUESTION
When a young person, say aged 21 years, dies in an accident or as a result of violence, to us it seems a tragedy. We talk of a "life cut short". Was he meant to die at that age or could he have been saved to continue his life on earth?
Victor:
What has been transmitted from the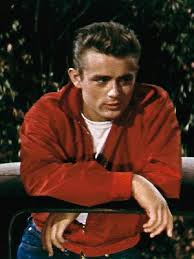 afterlife is that the time of birth and the time of death are usually known by the soul. Some say that when we incarnate we have a life plan with alternative possible exit points. People who die at a young age, like James Dean (pictured) who died at 24, could have planned that with a Master Guide. It just may be that they had only specific things they wanted to experience. Very likely he would have planned to go back to the afterlife dimension rather than spending unnecessary additional years on Earth. One example that comes to mind is Mikey Morgan, who authored the book
Flying High in Spirit.
KEN DRUCK ON SURVIVING LOSSES
In 1996 the tragic death of his oldest daughter, Jenna, on a study abroad trip in India, inspired Ken to work in supporting people in grief and trauma."Dr. Ken" has become a lifeline for thousands of families who have suffered a loss. Ken is the author of
The Real Rules of Life: Balancing Life's Terms with Your Own
THE CONTACT FIELD AND HARMONY
Victor, you mentioned in your last week's report about lack of harmony within the ITC community in the 1990s disrupting communication with Spirit beings. What has lack of harmony got to do with communicating with the other side? Chris G.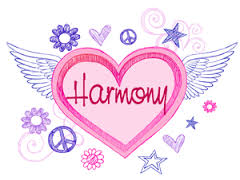 Victor:
We have it from many sources that in any kind of mediumship lack of harmony within a person or between members of a group makes communication extremely difficult.
It is well known in physical mediumship that the quality of the communications can be affected if the medium is emotionally unsettled or if there are new people present or if there is someone present who is an inflexible skeptic.
This is one of the reasons that members or a circle are asked to sing together in musical harmony to "raise the vibrations". Read Michael Tymn's excellent research article "
Why Harmony is Important in Spirit Communication and Related Phenomena
."


DEEPAK CHOPRA CLAIMS MATERIALISM IS A SUPERSTITION

REVIEWERS WANTED
Jon Beecher from Whitecrow Books is offering 20 pdf review copies of Stafford Betty's new book
When did you ever become less by dying? AFTERLIFE: The Evidence
in return for a review (even a short one) on Amazon.com. If you are interested email info@whitecrowbooks.com.


RETIRED BISHOP JOHN SPONG ON RELIGION

LOVE NEVER DIES: SPECIAL OFFER
Dr. Jamie Turndoff writes: "To celebrate the 2-year anniversary of the show
Love Never Dies
I've reduced the Kindle book price to $4.99 (for one week only). Our love story for the ages proves that we don't die, our relationships aren't meant to end in death and it's never too late to make peace with the deceased. Now's the time to share the book
Love Never Dies
with friends and family who are grieving the "bodily" loss of a loved one."
Read more...


See Victor on Video
*
Subscribe to Victor's Youtube Channel
:

* What Happens When you Die
*
Afterlife and Science

*
Near Death Experiences- Evidence of the Afterlife?
*
What You Must Know Before You Die
* David Thompson's Materialization
* Million Dollar Challenge
*
The Afterlife on Trial

* A Lawyer on the Afterlife

* Suicide is not the answer
* Religion and the Afterlife
* Ghosts- Randi and closed minded skeptics when they die

* Zwinge Randi's Challenge Exposed ... Lawyer Explains
* Why Professor Richard Dawkins is Wrong

*
God--the Evidence (Without Religion)
* Afterlife Without Religion
* Skeptics Demolished

*
Afterlife Objections Demolished
* Ghosts- Randi and closed minded skeptics when they die

*
Victor Zammit speaking at Speakers Corner
* Materialized Houdini speaks to Victor

FEEDBACK: (Four only).


1. My recently deceased friend keeps"visiting" in dreams so I am actually seeing him MORE often than when he was ill!!!
Anthony
2) Love the weekly reports, makes for intriguing reading. Thank you. Julia.
3) Just read this week's afterlife report! I love it as usual! It always makes me feel so much better every week. Thank you Victor and Wendy for working tirelessly and thoroughly for the rest of us! Love you guys! Adam.
4) Thanks Victor for all you do. Ben Gil.


THE MAGIC OF MUSIC
'AMAZING GRACE' A most wonderful melodious and inspirational version by Celtic Woman. Visually it's absolutely stunning! The crescendo just so exciting! Listen for yourself to the perfect harmony and vocalizations. The Movie
Amazing Grace,
about the fight to abolish slavery in the U.K., includes the story of how John Newton, a slave ship captain turned repentant priest wrote the song. The full movie is
now available on Youtube.

Whilst we encourage and we publish many papers and reports by afterlife researchers, we are not in a position to guarantee the accuracy of all claims. We accept the imputed claim that the afterlife and paranormal research done by the researchers is done in good faith. ALL WORK IS COPYRIGHT BY THE CONDITIONS SET AT THE GENEVA CONFERENCE ON COPYRIGHT.