April 8th 2016


Last week's report and all previous reports
COMMENTARY:

TIME ON EARTH IS SHORT
Materialism has seduced people all over the world into making their sole aim in life amassing disproportionate wealth, getting bigger houses, luxury cars, building substantive retirement funds, traveling around the world and indulging in purely selfish pursuits.

Hundreds of billions of dollars are being spent around the world every day to promote materialism - while the media totally ignore the most import information about the reason why we are on earth.
We have been reminded by those highly credible in the afterlife that, relative to eternity, our stay on earth is nothing but a fraction of an eye-blink. Those who bother to investigate know that we are here not to accumulate power and material possessions but to grow in character and the ability to love.
FROM SILVER BIRCH

"What a glorious message we have for your world of matter - a message that makes men free and teaches them to rejoice in their divine heritage; a message that teaches them to throw off shackles and bonds; a message that teaches them to rejoice in the fullness of spiritual knowledge; a message that shows them how to live not only on the planes of matter but on the planes of spirit; a message that brings them beauty, love and wisdom, understanding, truth and happiness; a message that speaks of service, service, service..."
from
Teachings of Silver Birch.



I SEE DEAD PEOPLE: DREAMS AND VISIONS OF THE DYING
Dr. Christopher W. Kerr is the Chief Medical Officer at The Center for Hospice and Palliative Care in Buffalo New York. He is applying his background in research to patients' dreams and visions at the end of life.

CELEBRITY DONALD SUTHERLAND RECALLS HIS NEAR DEATH EXPERIENCE
Donald Sutherland, who played the character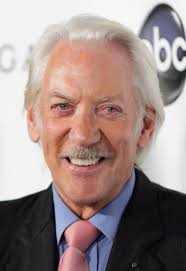 Hawkeye Pierce in the movie version of MASH, had a near-death experience when ill with meningitis in 1979."Suddenly the pain, fever and acute distress seemed to evaporate. I was floating above my body, surrounded by soft blue light. I began to glide down a long tunnel, away from the bed ... but suddenly I found myself back in my body. The doctors told me later that I had actually died for a time."

WHAT MEDICAL PROFESSIONALS NEED TO KNOW ABOUT NEAR-DEATH EXPERIENCES
For doctors and nurses: How do you recognize a patient's near-death experience? How do you respond to it? This new IANDS-sponsored NDE Medical Training Video provides answers. It is now available for $39.95 on the
IANDS Shopping Cart!
Watch trailer.




RESEARCH CONFIRMS THE SUBSTANCE OF 'INTUITION'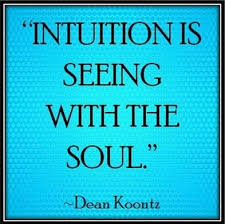 While the business and scientific worlds may be skeptical of "psychic" skills, they readily accept "intuition" (which is just another word for the same skills). The Center for Applied Intuition (CAI) announced this month the release of a full report on the results of its four decades of research on the human faculty of intuition and its potential for practical application in science, medicine and other fields. Read more...



ON SKEPTICISM IN THE PARANORMAL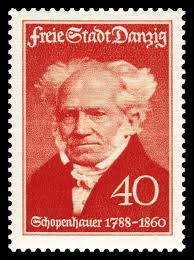 "All truth passes through three stages.
First, it is ridiculed.
Second, it is violently opposed.
Third, it is accepted as being self-evident."
Arthur Schopenhauer, influential German philosopher.


"There are two ways to be fooled.
One is to believe what isn't true;
the other is to refuse to believe what is true."
Søren Kierkegaard, Danish philosopher.




EVIDENTIAL MEDIUMSHIP: IRENE'S HEALING Medium Suzanne Giesemann describes how a mother received messages of hope from her deceased daughter and an unexpected healing.
www.LoveAtTheCenter.com
www.SuzanneGiesemann.com


WHAT HAPPENS WHEN WE DIE?
Susanne

Giesmann's team of guides have given her a description of the different levels in the afterlife. Here's an extract:
"Do you realize now that you are the love you seek? Do you want nothing more than to help your fellow man? Do you feel compassion and understanding for all of your fellow beings, no matter their transgressions in this lifetime? Why then, our friend, we daresay you will jump to the head of the class."
Download in pdf.
AUTOMATIC WRITING A writing medium is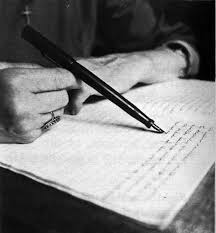 able to go into a trance and allow his hand to be taken over by a spirit person, sometimes writing at a supernormal speed, in languages unknown to the medium about subjects totally outside his knowledge. The medium can be conscious and reading or conversing while the writing progresses. This is called "automatic writing" or "psychography". Sometimes the writing is exceptionally small and sometimes it can only be read in a mirror, but usually it comes through complete without the need for editing. Read more...



IS AUTOMATIC WRITING FOR REAL?



NEW AFTERLIFE MOVIE COMING 2017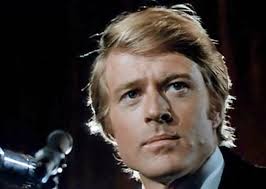 We were initially pleased to read that there is a major new movie coming out about the afterlife. The sci-fi love story "The Discovery" is set in a world where the existence of an afterlife has been scientifically proven. Robert Redford plays the man responsible for the discovery.



However, the next part of the announcement is the plot line that in the movie "millions of people are now taking their own lives in the hopes that committing suicide is akin to pushing a reset button." That is totally absurd and it shows unfortunately that the writers have not done their research. We will watch it critically and will report on it later on.




WE ARE ALL GUIDED AND PROTECTED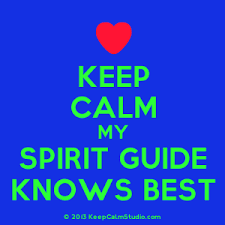 Mons. Hugh Benson advises us, "Here I must explain that every human being upon earth is in the spiritual charge of a wise and experienced soul who is known technically upon the earth plane as spirit guide. Spirit guides belong to a noble order of beings in the spirit world. They have all been resident in these lands for many hundreds of years, and they are especially chosen for their work because of the high degree of wisdom which they posses among their many other important attributes.The guides have charge of their wards from the latters' infancy. They are, therefore, fully conversant with all the circumstances and affairs in the lives of their charges."
AFTER DEATH COMMUNICATION THROUGH STREET LIGHTS Dr. Jamie Turndorf sent us some more background on the video we featured last week showing street lights being turned on and off on request to her husband in spirit.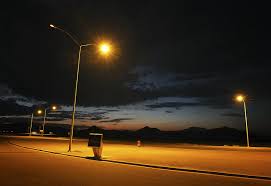 That item last week prompted Sheri Perl to send us a similar video made by her son Aaron shortly after his brother Danny passed on July 1, 2008. Aaron started having experiences with lights going on and off in his presence. On one particular night Aaron went back to our old neighborhood to walk around in the cul-de-sac where he and Danny learned to ride their bikes. He was looking up at the huge overhead street lamp, wondering if Dan would turn it off, when it shut off. Then after he requested "Turn it back on Dan" it reappeared.






HOW TO TALK TO ANIMALS Anna Breytenbach uses her psychic senses to communicate with animals. Everyone has this ability waiting to be awakened. Anna says that she developed her abilities by studying at The Assisi International Animal Institute.




FIVE STAR REVIEW OF OUR BOOK BY BY AN AMERICAN LAWYER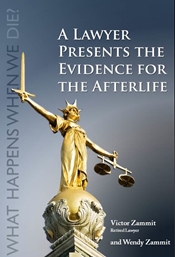 : "The evidence for the survival of consciousness after death falls much more in the area of courtroom science than laboratory science. Who, then, more qualified to examine and weigh the evidence than Victor Zammit, a retired attorney. This book offers intriguing and convincing evidence that should meet the "beyond a reasonable doubt" standard of any open-minded reader." STEVE HEDGES, LAWYER USA.

See Victor on Video
*
Subscribe to Victor's Youtube Channel
:

* What Happens When you Die
*
Afterlife and Science

*
Near Death Experiences- Evidence of the Afterlife?
*
What You Must Know Before You Die
* David Thompson's Materialization
* Million Dollar Challenge
*
The Afterlife on Trial

* A Lawyer on the Afterlife

* Suicide is not the answer
* Religion and the Afterlife
* Ghosts- Randi and closed minded skeptics when they die

* Zwinge Randi's Challenge Exposed ... Lawyer Explains
* Why Professor Richard Dawkins is Wrong

*
God--the Evidence (Without Religion)
* Afterlife Without Religion
* Skeptics Demolished

*
Afterlife Objections Demolished
* Ghosts- Randi and closed minded skeptics when they die

*
Victor Zammit speaking at Speakers Corner
* Materialized Houdini speaks to Victor

FEEDBACK:
1. Dear Victor,

I can' t stop thanking you for your wonderful job and for sending me your weekly Report: I do appreciate it so much and I always read it as soon as possible. I learned a lot from your book and the other books you suggest to read ( I bought and read most of them: what a wonderful invention e-books in foreign languages from all over the world are! I could never find these books in Italy!). As a doctor, now I' m fully convinced that the consciousness and the brain are two different and separate things ... During the last years I talked about your work and your website to every friend and a lot of patients mourning for the loss of a dear one: to my great surprise most of them told me they had visions, dreams or signs convincing them that their loved ones where still alive in a different form. I think that a good portion of mankind is ready to receive your message."
Dr Diana B. (Italy)
2. Hello Victor, Thank you for your dedication and love you share through your website etc. it's a highlight each week to open your email.... I sincerely thank you! Joan W.
3. As always, another reason to look forward to Friday. Thank you for all the hard work you put into these reports. Neil.
INSPIRATIONAL MUSIC: 'THE LIVING TREE'
There is magic in this great song sung magnificently by SHIRLEY BASSEY. Shirley is at her very best with her really beautiful, powerful voice that will make your day to-day. Highly memorable!
Whilst we encourage and we publish many papers and reports by afterlife researchers, we are not in a position to guarantee the accuracy of all claims. We accept the imputed claim that the afterlife and paranormal research done by the researchers is done in good faith. ALL WORK IS COPYRIGHT BY THE CONDITIONS SET AT THE GENEVA CONFERENCE ON COPYRIGHT.