April 29th 2016


Last week's report and all previous reports
COMMENTARY:

POPE'S ADVISOR REPLIES TO MY BOOK
I have been asked whether the Pope (then Pope John Paul, picture below) ever replied to
my open letter
to him. The answer is no, he did not. However I sent a copy of an earlier version of the book A LAWYER PRESENTS THE CASE FOR THE AFTERLIFE through someone I knew at the time - a Jesuit priest, Fr. Peter Little from N. Sydney. A couple of months later he said he had received a succinct reply from Pope John Paul's advisors about the book, words to the effect:"this New Age writer does not mention God ...".
IRRELEVANT COMMENT?

I found this a very strange comment. First, writing about the existence of God would be a different book with different evidence. There are many atheists who accept the afterlife but do not accept the idea of the human-like God of the Old Testament. Secondly, I do not regard myself as a 'New Age writer'. I am a lawyer who investigated the evidence for the afterlife. One would have thought that the Pope and his advisors would have found the subject of interest and would respond more intelligently - and more diplomatically.
THE CONCLUSION OF 'CALLING EARTH'
Producer of this brilliant video, Dan Drasin writes:

"Thanks so much for mentioning my documentary in your latest newsletter. To bring you up to date: please note that the completed version is now up on Vimeo at the same link,
https://vimeo.com/101171248
.
I'm currently working on a transcript that may be used by some folks in Poland and Brazil to produce translations for subtitled foreign-language versions. I'll keep you posted about these as they become available."
Watch the stunning conclusion "What Does it all Mean?" at 1 hour and 30 minutes
https://vimeo.com/101171248


"YOU DON'T DIE GLEN...WE DON'T DIE"
This is what a 'being of light' told a very surprised Vietnam Veteran, Glen Brimer, during his NDE. Glen talks about the huge problem he later had integrating the overwhelming love he experienced for every living thing during his NDE with the brutal reality of warfare.




NEAR DEATH EXPERIENCE OF HOLLYWOOD ACTOR JANE SEYMOUR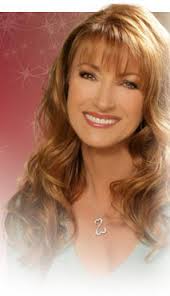 When actress Jane Seymour was 36 years of age, she had a severe case of the flu and was given an injection of penicillin. She suffered an allergic reaction which led to a near-death experience."I literally left my body. I had this feeling that I could see myself on the bed, with people grouped around me. I remember them all trying to resuscitate me. I was above them, in the corner of the room looking down. I saw people putting needles in me, trying to hold me down, doing things. I remember my whole life flashing before my eyes, but I wasn't thinking about winning Emmys or anything like that. The only thing I cared about was that I wanted to live because I did not want anyone else looking after my children. I was floating up there thinking, "No, I don't want to die. I'm not ready to leave my kids." And that was when I said to God, "If you're there, God, if you really exist and I survive, I will never take your name in vain again." Although I believe that I "died" for about thirty seconds, I can remember pleading with the doctor to bring me back. I was determined I wasn't going to die."
Then Jane suddenly found herself back in her body.

THE CHESS GAME FROM BEYOND THE GRAVE
Vernon Neppe, MD, PhD, FRSSAf, is a neuropsychiatrist based in Seattle. Here he provides a detailed analysis of a chess match played between a living grandmaster, Victor Korchnoi and an ostensible deceased grandmaster, Géza Maróczy, whose moves were communicated through a spiritualist medium using automatic writing. Neppe argues that this is a strong case supporting the hypothesis of survival of consciousness after death. It combines an unusual degree of accurate information with a high level of chess skill, plus aspects of personality.
MICHAEL TYMN'S HIGHLY RECOMMENDED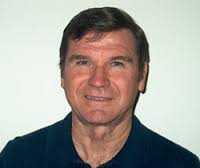 RESEARCH
Michael Tymn is an authority on early afterlife research. He claims that some of the best evidence for the afterlife ever found has been almost forgotten in long ago published books. We thoroughly recommend
all his books
and
his blog on various afterlife topics
at Whitecrow Books.
You might also enjoy reading/hearing Michael
interviewed on Skeptico.



THE FOREVER FAMILY FOUNDATION STORIES FROM THE OTHER SIDE
After the loss of their daughter, Bailey, Bob and Phran Ginsberg, and a handful of Consciousness Explorers, co-created the Forever Family Foundation in 2004. The goal of the organization was to bring to the general public the abundant amount of research supporting the concept that we do indeed survive physical death.
Read more about the Foundation
.