April 22nd 2016
Last week's report and all previous reports


COMMENTARY:

WHY WE CANNOT HAVE ABSOLUTE FREE WILL
First, yes, we do have free-will, but free will is relative to the level of spirituality we have reached. The exercise of free will is very important because that is how we can continue to spiritually evolve.
When we make a decision about something, for example to be or not to be cruel to someone, we have to exercise our free will. If we hurt someone deliberately we lessen our spirituality, lose precious spirit-vibrations and create bad karma for ourselves. If we make the right decision and choose kindness, then we
increase
our level of spirituality - increase the spiritual vibrations of our spirit body.
But note carefully: the more spiritually advanced we are, the less free will we have. Why? This is because once we have experienced living at a higher vibrational level it becomes extremely unpleasant to be involved in anything that is unspiritual.

WHAT MOST NEAR-DEATH EXPERIENCERS REPORT
The vast majority of those who have a near-death experiencers say they have a feeling of going 'home' and experiencing overwhelming love and compassion.

CELEBRITY PSYCHIC EXPERIENCES Angelina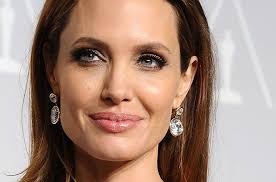 Jolie has revealed that she believes the spirit of her mother, Marcheline Bertrand who died in 2007, helped her through the difficult birth of her twins. The Hollywood star was given an emergency caesarean when her blood pressure rocketed and one baby was found to be in the breech position. But instead of getting stressed out by situation, Angelina said she could feel her mother's presence in the delivery room keeping her calm and guiding her through the experience. Angelina, voted one of the most beautiful women in the world, has aired her views on spirituality before, saying: "Although I don't necessarily believe in a god, I think there's definitely something which is spiritual and godlike."

WHAT HAPPENS WHEN WE DIE? ARTHUR YENSEN WAS AN ATHEIST WHO WENT TO HEAVEN
In August of 1932, Arthur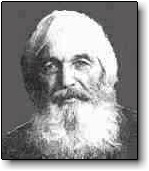 Yensen, a university graduate, geologist and staunch materialist, was in a car accident and briefly died. His later talks about what he discovered during his NDE often brought criticism, especially from the church of the day. But there were those who would listen, and as time wore on more and more people would ask him about it. Finally in 1955, Arthur Yensen published a report of his near-death experience in a booklet called
"I Saw Heaven"
in which he answers many of the questions people ask about the afterlife. Many of the things he described have been confirmed by other experiencers. Listen to Stephen Mendez reading his book.
Kevin Williams has placed extracts from the book on his highly recommended near-death.com website.
Read more...
ROBERTA GRIMES INTERVIEWED BY JACK CANFIELD
Jack and Roberta discuss the message of Roberta's book
Liberating Jesus
, the topic of her upcoming book, The Fun of Growing Forever, and the power each one of us has to change the vibration of the whole planet.
DAN DRASIN CALLING EARTH - THE STORY OF EVP/ ITC
(2015 version)
Congratulations are due to Dan Drasin for this wonderful video on EVP and ITC - perhaps the best yet available. It's still not finished; this is part 1-10 of 11. Lovely to see German physicist and ITC pioneer, Dr. Ernst Senkowski, (pictured above) at 11min 30 sec, Tom and LIsa Butler at 12min 55 and Alexander MacRae at 20min 51.
Watch on Vimeo.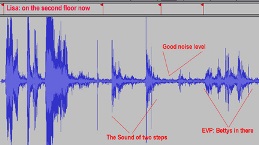 ARE YOU WILLING TO TRY TO RECORD EVP/ ITC?
Rob Washburn and Craig Hogan from the
Afterlife Research and Education Institute
are helping teams on the other side to establish an English speaking North American ITC Station. The station must create what amounts to 'astral telegraph lines' through the realms between us and them over which the messages can be conveyed.
They urgently need people from anywhere in the world who are willing to record regularly on a computer, once or twice a week, preferably on the same day(s) of the week at the same time. It will take time to create the connection but if you are willing to set up your PC and persevere at it, the team at AREI will show you what to do. Contact Craig at r.craig.hogan@afterlifeinstitute.org
SWAMI VIVEKANANDA
was a key figure in

the introduction of the Indian philosophies of
Vedanta
and Yoga to the Western world and is credited with raising interfaith awareness, all of which were radical in 1893.
Addressing the Parliament of the World's Religions in Chicago on September 1st 1893 he pronounced: "As the different streams having their sources in different places all mingle their water in the sea, so, O Lord, the different paths which men take through different tendencies, various though they appear, crooked or straight, all lead to Thee".
Read more..


MEDIUM JOHN EDWARD
In this video John begins by answering questions including whether it is possible to get messages from someone in a coma. He then does an audience reading where he demonstrates his characteristic ability to get specific detail.

Part 2



THE APRIL ISSUE OF GROUND OF FAITH IS NOW ONLINE 'Challenging people of all faiths to recognise every gift of the Spirit'


Contents of this issue:
*Contributions from Michael Cocks and Michael Tymn *Reviews: Stafford Betty: Heaven and Hell Revealed; The Severed Breast; Laurence Temple: The Shining Brother; Alastair Bruce Scott-Hill: The Paranormal is Normal; *Articles: C.S. Lewis "appears" to J B Phillips; Fritjof Capra: A New Conception of Life;
David Bohm, the Physicist, back in favour; Investigate Steven Greer! Peter Russell: Video on the nature of the Cosmos is consciousness; Near Death Experiences studied at Massey University, Palmerston North, New Zealand Read more...



PSYCHIC HISTORY: DANIEL DUNGLAS HOME (1833-1886) Between 1850 and 1870

Daniel Dunglas Home was the most famous medium in Europe who entertained royalty and the nobility with his mental and physical mediumship. He was famous for his clairvoyance, trance speaking, levitations and moving objects at a distance. He produced partial materialisations (the wife of Napoleon III recognised the deformed hand of her late father) but never full materialisation. Nor did he develop direct voice; faint whisperings were sometimes heard in his séances, but of single words only. Perhaps this was because he refused to sit or demonstrate in darkness and indeed wrote a book claiming that full materialisation was impossible. As a physical medium he endured both enormous fame and unfair rumors and scandals. His book 'Incidents in My Life: Part 1' is available from White Crow Books.



SIR WILLIAM CROOKES INVESTIGATES PHYSICAL MEDIUMS Sir William Crookes was perhaps the greatest scientist of his day. He was asked by other scientists to investigate the mediumship of D.D. Home and other physical mediums. Read about the thorough tests they all passed brilliantly in the presence of some of the leading scientists of the day in Michael Tymn's 'interview'...




DIRECTLY FROM THE AFTERLIFE: 'PERFECT HEALTH' IN THE AFTERLIFE "It is extremely difficult

to convey to you this feeling of perfect health, because such a thing is utterly impossible on earth, and therefore I have nothing with which to draw a comparison, or form an analogy for you. This state belongs to the spirit alone, and completely defies any description in earthly terms. It must be experienced, and that you will not be able to do until you become one of us here yourself." (Transmitted by Mons Hugh Benson)
RELIGION: HOW JESUS BECAME IDENTIFIED

AS THE SECOND PERSON IN THE TRINITY "The Arians, a sect of the early Christians which maintained that God and Jesus were NOT the same, and that Jesus was subordinate to God, nearly won the day at the Council of Nicea in 325AD, that most decisive event in the history of the Christian Church. Arius, the leader, was an Alexandrian Presbyter of the Church. At that great Council, after months of arguing, the anti-divines first carried the day, and then the pro-divines, until ultimately it was decided by a narrow majority [by vote, not by what Jesus said] that Jesus was the Son of God and the second member of the Trinity." (Arthur Findlay, The Rock of Truth)


12 SPIRITUAL PRACTICES TO HONOUR THE EARTH
Today is Earth Day, an annual event
created in the USA in 1970
to celebrate the planet's environment and raise public awareness about pollution. It is observed worldwide with rallies, conferences, outdoor activities and service projects.
Here are some wonderful ideas on ways to celebrate it.
VICTOR TO SPEAK in SYDNEY PARLIAMENT HOUSE

With another 3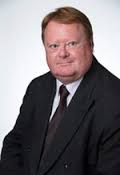 distinguished speakers. Victor will be participating in a forum on Tuesday 31st May 2016 at 6pm. You are most welcome to attend. Other speakers:
Senior attorney Martin Hadley, Treasurer for Australian Skeptics (above right);
Professor Garry Trompf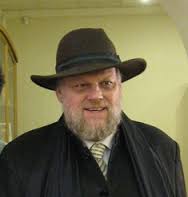 (Sydney University-
right) and
David Wansbrough philosopher
(left)
TOPIC: "GODS, DEMONS and the need to BELIEVE".
VENUE
: Jubilee Hall, Parliament House,
Macquarie St
., Sydney. ALL WELCOME!
Entrance fee
by donation only.
DATE:
Tuesday 31st May 2016
TIME:
6PM.


TAKE YOUR MEDIUMSHIP TO THE NEXT LEVEL
An inspiring live-in course with
5 teachers who are all tutors at the Arthur Findlay College England.
The course fee includes small group tuition, all meals and accommodation at the fabulous 4.5 star
Mountain Heritage Hotel, Katoomba
Blue Mountains (one and a half hours drive from Sydney Australia)
Dates: 6th to 11th November 2016
.
This announcement is for anyone who has ever wanted to fly to England to spend at a week at the famous Arthur Findlay College. Now you can book ahead for a week's course on mediumship (from beginner to advanced level) with FIVE teachers who are current tutors at the Arthur Findlay College: Christine Morgan, Rev. Simon James, Rev. Brian Robertson, John Jonson, and Andrew Manship.
Download flyer.
For further details and bookings contact Christine Morgan:
Email
: indiki1962[at]gmail.com or
Mobile
: 0411036963


See Victor on Video
*
Subscribe to Victor's Youtube Channel
:

* What Happens When you Die
*
Afterlife and Science

*
Near Death Experiences- Evidence of the Afterlife?
*
What You Must Know Before You Die
* David Thompson's Materialization
* Million Dollar Challenge
*
The Afterlife on Trial

* A Lawyer on the Afterlife

* Suicide is not the answer
* Religion and the Afterlife
* Ghosts- Randi and closed minded skeptics when they die

* Zwinge Randi's Challenge Exposed ... Lawyer Explains
* Why Professor Richard Dawkins is Wrong

*
God--the Evidence (Without Religion)
* Afterlife Without Religion
* Skeptics Demolished

*
Afterlife Objections Demolished
* Ghosts- Randi and closed minded skeptics when they die

*
Victor Zammit speaking at Speakers Corner
* Materialized Houdini speaks to Victor

FEEDBACK:

1.Victor - thank you for the inclusion of the Dhamma brothers video. My mediumship advanced forward when I did Vippassana meditation and I've done 30 days in total with plans to return in August for a further 10 days. It really taught me more TRUTH in the 10 days of the course than any other movement, with respect to the reality of the self, mind/body.
Warren James.
2. I highly recommend everyone interested in (or just curious about) the Afterlife, to subscribe to and read these reports. They are treasures! Maria Retz
3. Awesome as always ! Robin Evans.


INSPIRATIONAL MUSIC
: The exquisite voices of Sarah Brightman and Adam Clarke singing Pie Jesu from Andrew Lloyd Weber's 'Requiem'.
Whilst we encourage and we publish many papers and reports by afterlife researchers, we are not in a position to guarantee the accuracy of all claims. We accept the imputed claim that the afterlife and paranormal research done by the researchers is done in good faith. ALL WORK IS COPYRIGHT BY THE CONDITIONS SET AT THE GENEVA CONFERENCE ON COPYRIGHT.