September 25th 2015


Last week's report and all previous reports
COMMENTARY The Pope and the Dalai

Lama each have powerful beliefs. Each of them claims he has the ultimate truth but in each case their beliefs are personal, subjective and cannot be independently substantiated. Their beliefs are not supported by science. But nothing will convince either of them that they could be wrong.
We have the same problem with anti-afterlife

materialists. Just like the Pope and the

Dalai Lama they have their own personal subjective beliefs which are central to their identity. Trying to convince materialists that they are wrong would be as difficult as trying to persuade the religious leaders to modify the teachings that they have followed all their lives.
And how are afterlife investigators different?
Unlike the materialists, the Catholics and the Buddhists - we do NOT have 'beliefs'. We have repeatable EVIDENCE. And we can independently substantiate the evidence for the afterlife in a way that both materialists and religionists cannot. Feel free to contact me if you disagree. Email vz@victorzammit.com


LIFE IN THE AFTERLIFE CONFERENCE - THIS WEEKEND September 25-27, 2015 in Arizona.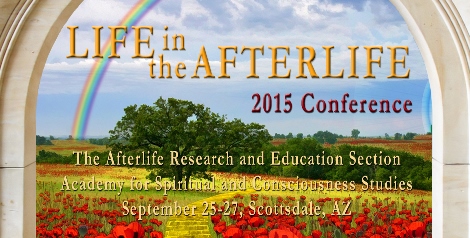 We send our best wishes to our many friends at this conference organised by
Dr. Craig Hogan
and lawyer
Roberta Grimes
. Once again they have done a brilliant job bringing together more than 400 people in Arizona for this wonderful sharing of our current expanding state of knowledge about the afterlife.
"Today we can state with confidence that the beloved are busy with their own lives as we are with ours; they feel intensely all our expressions of love for them, and they send their love back to us."
Read more...


MARK ANTHONY, ONE OF THE MEDIUMS PRESENTING AT THE ABOVE CONFERENCE


WE REMEMBER SIR OLIVER LODGE, ONE OF THE GREATEST

SCIENTISTS OF ALL TIME
Sir Oliver was a leading physicist who told the world about the afterlife. As an open minded skeptic, he investigated the evidence for the afterlife and accepted the evidence. He was addressing the scientists of his time:
"We have to be guided by the facts and if the facts seem incredible, as they do, we have first of all to assure ourselves that they are facts, and then conclude that there is a department of knowledge to which we have as yet not got the key."

CHERYLLEE BLACK ON AFTER-EFFECTS OF NEAR-DEATH EXPERIENCES As a child, Cheryllee found the after-effects of a NDE were sometimes difficult to deal with. For her they ranged from precognitive experiences to issues with poltergeist activity. She says a major obstacle was the lack of information available to help her family understand what was happening. After-effects start at 22 mins.





BOOK AND DVD ON MATERIALIZATIONS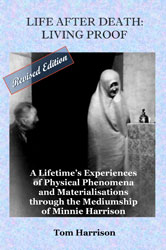 Tom Harrison documented his lifetime's experiences of physical phenomena through the mediumship of his mother Minnie Harrison. In 1946 as one of the original members of their weekly Home Circle in Middlesbrough, UK, with his mother as medium, Tom witnessed the unique and rapid progress of the physical phenomena. In only 32 weeks they witnessed apports, telekinesis, spirit lights, voices through the 'trumpet' megaphone, spirit writing, ectoplasmic hands against a painted plaque and then full ectoplasmic materialisations in red light with the medium still sitting with them in the circle. Over the next seven years more than 1,500 ectoplasmic materialised Spirit people were greeted and embraced by the circle and their scores of visitors, to whom was proved the reality of Life After Death. Through the mediumship of Minnie Harrison sitters were privileged to witness and engage with materialisations of family and friends known to them.
Read more...

CHILDREN WHO DIE YOUNG - WHAT HAPPENS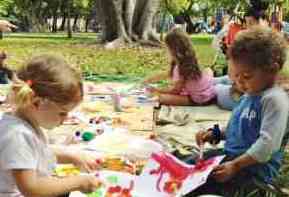 TO THEM IN THE AFTERLIFE? We are informed that when young children die they are always met by responsible afterlife carers who take the children to a very special "children's sphere." We are informed that they are very well looked after, given a great deal of love and helped in every way - even with their education as if they were on earth. They are also helped to visit their parents, sometimes in the home and sometimes when the parents' spirits leave their physical bodies during sleep. There are very special people giving much love and giving very special care to children in the afterlife. Read more about children in the afterlife.



JAMES VAN PRAAGH ON CHILDREN IN THE AFTERLIFE


WHERE IS THE AFTERLIFE?


When we were children we were taught that "heaven" is up in the sky, somewhere beyond the stars. But reliable information transmitted from the afterlife tells us that the afterlife is right where you are, just on a different frequency. This means that when you die - when you cross over - you are in the afterlife dimension immediately. You go out of your body and you are immediately met by someone who will help you to find your way around. The more you learn about the afterlife, the easier the transition will be. Those who know tell us that it can be the most wonderful, blissful and peaceful experience.



MORE IMPORTANT INFORMATION DIRECTLY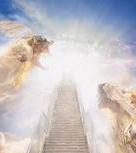 FROM THE AFTERLIFE
:
"I cannot possibly express the richness of living that exists in our world because there are not sufficient comparisons that can be made. It is a world where the aspirations, dreams and hopes of those who seek to develop the fullness of being are realised. Gifts that were stultified on earth are expressed. We do not have economic problems, we do not have social problems, we do not have colour or racial problems. We are concerned not with the bodies but with souls. And souls do not have colours of white, red, yellow or black ... You reach that sphere for which you are spiritually ready, not higher, because that is impossible, not lower, because you would not desire it unless you wish to perform some missionary service ..." (S. Birch).
PREMONITIONS OF DEATH, DREAMS AND REINCARNATION
Michael dreamt of his own death the night before it happened. It led to a strange story of visitations in dreams, and the birth of a new child into the family, a number of years later, who seemed to be the rebirth of Michael, who had died. A series of extraordinary events.

PSYCHIC DETECTIVE CONVERTS SKEPTICAL POLICE
In an episode of Court TV's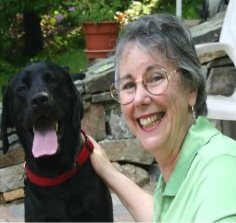 Psychic Detectives we see how brilliant psychic
Nancy Weber
solved a crime for the New Jersey State Police. A good looking young lady, Amy Hoffman, had disappeared without a trace. After thorough investigation, the police came up with nothing, no leads, no clues. Psychic/medium Nancy Weber was brought in and, without being told anything, stated:
1) the victim was sexually assaulted
2) victim was also stabbed
3) victim knifed multiple times
4) exactly where the victim's car had been parked
5) how the victim was dragged out of her car
6) the killer's name was "James" and surname started with 'K', ends 'ich'
7) killer was around 5' 10'
8) had dark hair
9) he had been in jail before, in Florida,
10) he had murdered before
11) he would kill again soon
12) that he was also the killer of another young girl named Diedre
13) that tyre tracks of the murderer's car could be found at a certain location
14) that the murderer had been stopped by a local police officer whose name started with "C"
15) that evidence of his guilt would be found in suspect's car.
ALL of these clues were 100% CORRECT! Police Officer Constanza was identified as the officer who had stopped a suspect, James Koedatich. He was arrested and the evidence found in his car. It is no wonder that formerly hard core skeptical police officers, Sergeant Bill Hughes of New Jersey State Police, and his investigators, admitted that they now accept that gifted psychics would be vital to police investigations.

ALEX TSAKIRIS INVESTIGATES PSYCHIC DETECTIVES Skeptics love to claim that no

psychic or medium has ever helped police. The host of Skeptico, Alex Tsakiris, challenged a skeptical science journalist, Ben Radford, to join him in an investigation of one of the cases featured in Court TV's Psychic Detectives. Nancy Weber suggested the Amy Hoffman case (see above). Tsakiris and Radford spent several months reviewing transcripts and interviewing the witnesses.

The result? Alex Tsakiris found that all the witnesses confirmed that Nancy Weber is genuine. They all said that she was inexplicably able to supply information about the perpetrator of the crime.

However what frustrated Tsakiris is that the skeptic, Ben radford, would not accept this information and even claimed to his skeptical followers that he had debunked the case. Read Alex's opinion of Radford at the end of Episode 151 of Skpetico.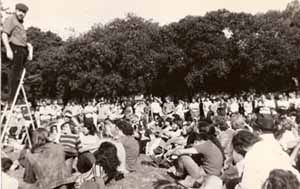 VICTOR REPORTS ON HIS RECENT AFTERLIFE TALK "Last Wednesday night, in a packed hall, I addressed the toughest closed-minded-skeptics in Australia. The excitement, the heightened interest and the sharp wit made me feel I was back speaking at Speakers Corner - and dealing with hecklers (see picture above). Read more...



MEDITATION MADE SIMPLE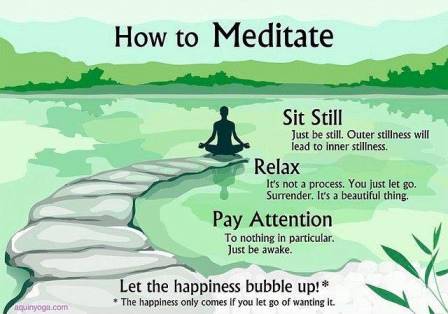 THE POWER OF MUSIC TO BREAK THROUGH MEMORY LOSS


Watch the full documentary 'Alive Inside' Guaranteed to touch your heart.





See Victor on Video
* Subscribe to Victor's Youtube Channel:
* What Happens When you Die
* Afterlife and Science
* Near Death Experiences- Evidence of the Afterlife?
* What You Must Know Before You Die
* David Thompson's Materialization
* Million Dollar Challenge
* The Afterlife on Trial
* A Lawyer on the Afterlife
* Suicide is not the answer
* Religion and the Afterlife
* Ghosts- Randi and closed minded skeptics when they die
* Zwinge Randi's Challenge Exposed ... Lawyer Explains
* Why Professor Richard Dawkins is Wrong
* God--the Evidence (Without Religion)
* Afterlife Without Religion
* Skeptics Demolished
* Afterlife Objections Demolished
* Ghosts- Randi and closed minded skeptics when they die
* Victor Zammit speaking at Speakers Corner
* Materialized Houdini speaks to Victor







FEEDBACK: (Three only). Received always with thanks!
1) Victor, your commentary on how to answer skeptics was brilliant. I'm thinking of having it engraved on stone tablets. Susan
2) The response of Mr.John F. Swensen says it all. Thank you Victor and Wendy for your dedication to the very important work you do. Years ago when I did a DLP course on Mediumship your Friday Afterlife Reports and book were of great help in my research .I learned a lot and there is always more to learn. Venelina
3) Gosh I look forward to this in my inbox every Friday, use to read it to my beloved Den but he thought it was hogwash and now he's passed away I'm wondering does he now know that it's all very true. Jean


INSPIRATIONAL MUSIC "I Just Called to Say I Love You" was written, produced and performed by Stevie Wonder. It first featured in the 1984 comedy The Woman in Red, along with two other songs by Wonder, and scored number one on the Billboard Hot 100 for three weeks from October 13 to 27, 1984 - 31 years ago.


Whilst we encourage and we publish many papers and reports by afterlife researchers, we are not in a position to guarantee the accuracy of all claims. We accept the imputed claim that the afterlife and paranormal research done by the researchers is done in good faith. ALL WORK IS COPYRIGHT BY THE CONDITIONS SET AT THE GENEVA CONFERENCE ON COPYRIGHT.