COMMENTARY: WHY 'LONG TERM' THINKERS GET IT RIGHT As some of you know, I deal with skeptics all the time. Some are able to think about the information I give them; others are just closed-minded. But those who are 'long term planners' tend to accept the view that there is highly credible evidence that the afterlife exists. I tell them that we have some 20 areas of afterlife evidence which shows that consciousness can exist outside the physical brain. Further, that no genius skeptic-scientist has ever disproved this critical evidence.

I found that those who are long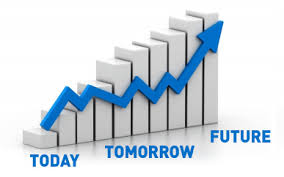 term planners - even though they are skeptics - tend to be open-minded. They also seem to accept what we tell them: that the afterlife has huge consequences and that those who keep themselves informed about the afterlife - for example by regularly reading our weekly report regularly will have a smoother, easier more enjoyable crossing over.

DR. JULIE BIESCHEL CONFIRMS EVIDENTIAL MEDIUMSHIP

Julie explains how psychic mediums have been tested under tightest laboratory conditions and proven accurate. Her new studies in 2015 replicate previous data. What will debunkers say now? She claims grief therapists have totally moved away from the materialistic brain-based model to a model of "continuing bonds".
Read more and Listen
.




"LOSING MY HUSBAND AND FINDING HIM AGAIN THROUGH A MEDIUM." A journalist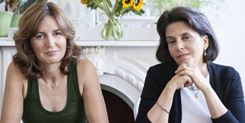 describes her after-death contacts and an accurate telephone reading with a medium, in Elle Magazine. She includes information about the Windbridge Institute. Julie Bieschel writes " I think it's an important step demonstrative of real change that, in this mainstream magazine, the editor didn't require the author to also talk to a denier who would inevitably discount her powerful after-death communication experiences as coincidence and/or the wishful thinking of a grieving widow." Read article.



STUNNING REUNIONS THROUGH MATERIALISATION MEDIUMSHIP


The greatest evidence for the afterlife is personal reunion with a loved one who has crossed over. Physical medium David Thompson has just completed a number of demonstrations where he allowed himself to be the vehicle of many such reunions.

Dr. Sheri Perl, founder of The Prayer Registry, writes:
"I have been both a student and a teacher of metaphysics for over 40 years and in my opinion, David Thompson is a sincere and gifted medium with abilities few possess. I have no doubt that the young man who came through to me and kissed me on the top of my head was my son Danny, who passed from an overdose on July 1, 2008. The information that Danny imparted was completely accurate and I will add that David did not know me or anything about me or Danny...I will remember that kiss for the rest of my physical life." Watch video testimonials by others who experienced reunions though David.


PARANORMAL EVIDENCE: THE 'CARTESIAN' TEST OF VALIDITY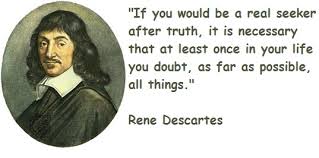 There is paranormal evidence which passes this 'Cartesian' test of evidence.

Just one example: Wendy and I experienced 200 materializations with medium David Thompson. These materializations are repeatable, objective and the results always positively predictable. I call that 'scientific' - because it can be duplicated over time and space, keeping variables constant. These materializations have been confirmed by physicists, psychologists and other professionals.



THIS LIFE- NEXT LIFE a documentary, by filmmaker Keith Parsons, is one of the best we have seen. It offers scientific evidence for the afterlife. It covers cross-correspondences, The Scole Experiment, drop-in communicators, EVP, ITC, the mediumship of Mrs. Leonora Piper, as well as a discussion of brain and mind - are they both the same or different?




REVIEWERS WANTED FOR "LIBERATING JESUS" If you have ever felt a personal connection to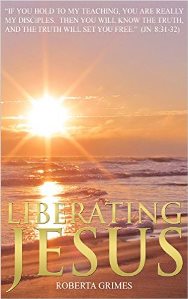 the teachings and energy of Jesus, but are uncomfortable with some of the doctrines of Christianity, you are not alone, and this book will be of interest to you.

Roberta Grimes, a lifelong Christian, claims that she did not write this book; that, like A Course in Miracles, it came from Jesus Himself. In Liberating Jesus Roberta offers compelling evidence that the earliest Christians misunderstood the meaning and the message of Jesus. She demonstrates that all the correspondences between the Gospels and the afterlife evidence amount to nothing less than a new revelation from God.

If you are willing to write a short review of the book on Amazon.com email rgrimes@robertagrimes.com for one of the 20 pdf review copies. You will need to have created an account on Amazon.com and be willing to post your review there within two weeks. Read excerpts on Amazon





STUNNING INFORMATION DIRECTLY FROM THE AFTERLIFE: Why do we not remember our out-of-body journeys when we go to sleep?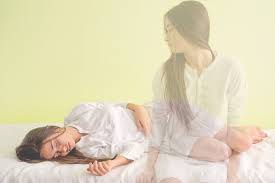 "When your spirit (the duplicate refined spirit of your physical body) is released from its physical body while the body is asleep, you are freed from your physical brain, which is your limitation in the world of matter. The consciousness now has experiences on our vibrations, according to your grade of evolution, and it is conscious of its experiences while it has them. But, when you go back to your body of matter and try to capture the experiences of the spirit, you cannot do so because one is greater than the other. The smaller cannot hold the greater and you get distortion."
(S. Birch, highly credible afterlife teacher)

NEAR-DEATH EXPERIENCES - EVIDENCE OF CONSCIOUSNESS OUTSIDE THE BRAIN A recent discussion with author Anthony Peake at Olympia, London: May 2015 (Part 1).




THE NADI ORACLE IN INDIA
"Five thousand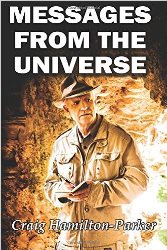 years ago a Marharishi in Ancient India, wrote my first name and last name in Sanscrit, on a palm leaf. He also wrote down the names of my mother, my father, my family members, my ex-wife and my present wife, as well as all the significant things that have happened to me in the past and will happen in the future."
These are the words of medium, Craig Hamilton-Parker, at the start of his new book. Skeptical? Craig says you should be. He outlines all the tricks of the many fraudulent Nadi readers which he discovered as he searched for the one he claims is genuine.
Read about Craig's journey
and make up your own mind.

WHAT HAPPENS WHEN YOU DIE: QUESTION
"Victor, I am not a bad looking young girl, but I am terribly overweight and fairly short. Don't tell me I'm stuck with this figure for eternity!" Josie.
Victor:
No, no Josie. If you are a good, open minded,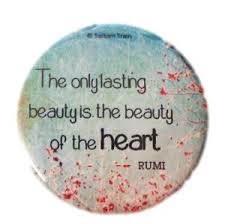 reasonable person who unselfishly helps those who come your way, you will make it to the level of the Light. When that happens, adjustments will be made: you will be in perfect health, and you will radiate your inner beauty - all that without going on a strict diet or going to the gym! And if you die in your older age, in the afterlife you will start to look younger - to the peak of your age when you were on earth! Sounds fantastic? It is more fantastic than we think!!!



HOW WIKIPEDIA AND SKEPTICAL MEDIA DISTORT THE MEDIA
In this eye-opening talk, veteran investigative journalist Sharyl Attkisson shows how 'astroturf', or fake grassroots movements funded by political, corporate, or other special interests, very effectively manipulate and distort media messages.


QUESTION: Do we lose contact with loved ones and our closest friends in the afterlife?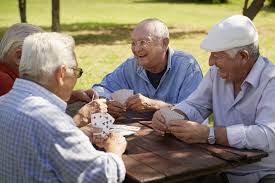 Mons.Hugh Benson directly from the afterlife: "In the immense future that lies before us we shall not become lost to the companions who are the joy of our lives. Some may advance along the road of progression a trifle faster than others, but we shall always be able to meet as of old. Our wisdom and knowledge will also increase. There will ever be a thousand good purposes to which to devote them".
ANIMALS AUSTRALIA PROMOTING A KINDER WORLD

AFTERLIFE EXPLORERS CONFERENCE MELBOURNE AUSTRALIA,
JANUARY 29th - 31st 2016


Renowned English consciousness researcher, Anthony Peake,will give a presentation on the latest research regarding the role of the pineal gland as a portal to alternative universes. He will give a second talk on 'The Daemon' ( sometimes called your "higher self") and run a workshop 'Cheating the Ferryman: A New Paradigm of the Afterlife'. Read full conference program.



See Victor on Video
* Subscribe to Victor's Youtube Channel:
* What Happens When you Die
* Afterlife and Science
* Near Death Experiences- Evidence of the Afterlife?
* What You Must Know Before You Die
* David Thompson's Materialization
* Million Dollar Challenge
* The Afterlife on Trial
* A Lawyer on the Afterlife
* Suicide is not the answer
* Religion and the Afterlife
* Ghosts- Randi and closed minded skeptics when they die
* Zwinge Randi's Challenge Exposed ... Lawyer Explains
* Why Professor Richard Dawkins is Wrong
* God--the Evidence (Without Religion)
* Afterlife Without Religion
* Skeptics Demolished
* Afterlife Objections Demolished
* Ghosts- Randi and closed minded skeptics when they die
* Victor Zammit speaking at Speakers Corner
* Materialized Houdini speaks to Victor







FEEDBACK: A recent review of our book - a huge thank you to all who have taken the time to post a review on Amazon.com.

" The Zammits have by writing this book performed a great service for mankind. The question about survival after death is the first and most important question for which we should seek an answer as soon as possible. The answer is so important it will color the type of life that we live, and to what extent fear, greed, or love, and service to others will be a part of it. This concise compendium of evidence for the afterlife accomplishes much. Perhaps most amazingly it opens our eyes to how we have been brainwashed and misinformed, by both science and religion, and is a clarion call for all of us to take nothing for granted, to do our own research, and to make our own decisions about what we believe. Adopting a set of dogmas uncritically, whether they be the religious or scientific kind may be "easier" but it is dangerous to our spiritual health.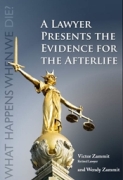 This book is the best one stop compilation of afterlife and paranormal evidence which can serve as a starting point for self study in our own particular areas of interest. Finally, it is unlikely that you can read this book and continue to believe what materialist scientists would like us to believe: that man is a biological machine, consciousness is located in and produced by the brain, and death is the end. If you have sincere doubts about whether "this is all there is" read this book. It will change your life for the better."

by Robert C. Filice
on September 29, 2015


INSPIRATIONAL MUSIC: Jaimie Lee Wilson- a brilliant Australian singer- 'Different on the Outside' an exquisite song with very moving pictures, powerful voice and highly melodic music. Irresistibly inspiring. (Thanks to Larry Phd. for the link).



Whilst we encourage and we publish many papers and reports by afterlife researchers, we are not in a position to guarantee the accuracy of all claims. We accept the imputed claim that the afterlife and paranormal research done by the researchers is done in good faith. ALL WORK IS COPYRIGHT BY THE CONDITIONS SET AT THE GENEVA CONFERENCE ON COPYRIGHT.